Alright then chaps I've been slowly working on my crimson fists. I've made a decision of the direction I want to go down with the background of the army now and after re reading the novel "Rynns world" I will be building my crimson fists as the 4th company lead by none other than Alessio Cortez himself. The but in Rynns world where he takes on a warboss and then rips his spine out is just too cool.
In terms of Xmas ...well I got a lovely present which I had vindicated buying but luckily it was under the tree for me!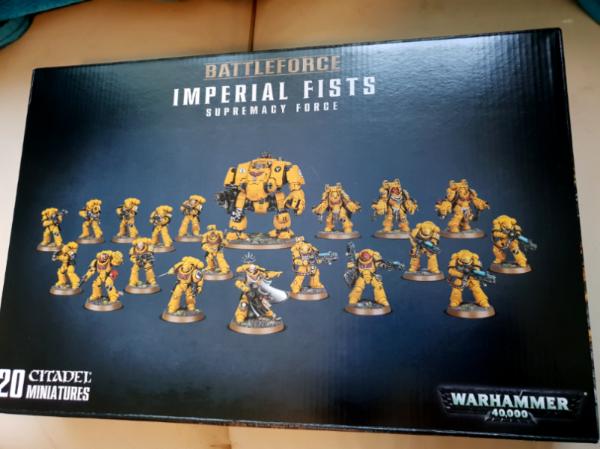 This will obviously be the ideal starting point for my budding force as well as 10 intercessors and 3 hellblasters I had lying around. So the total number of bodies I have ready to paint and build at...
1 primaris captain (which will be converted to be Alessio Cortez)
1 primaris librarian
20 intercessors
8 hellblasters
3 aggressors
1 Redemptorist redemptor dread
So a fairly large force to start off with, this will take me a good few months to get through and in order to get them on the table I'll be fielding then as a second battalion next to my scythes of the emperor.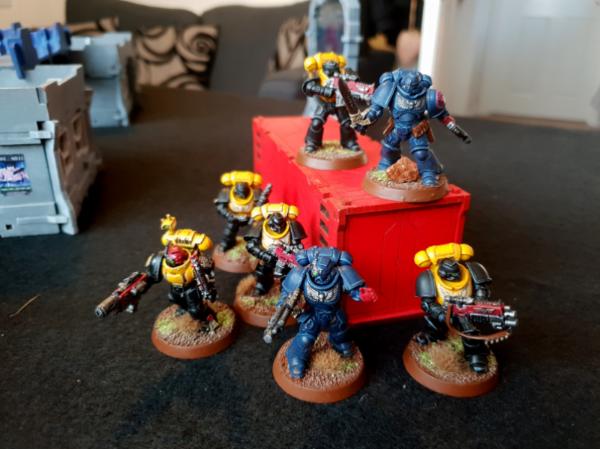 So here are brother Menendez and my sergeant as part of a combined kill team with a few of my scythes of the emperor. For some reason the crimson fists were continually targeted over the guys with bright yellow armour!!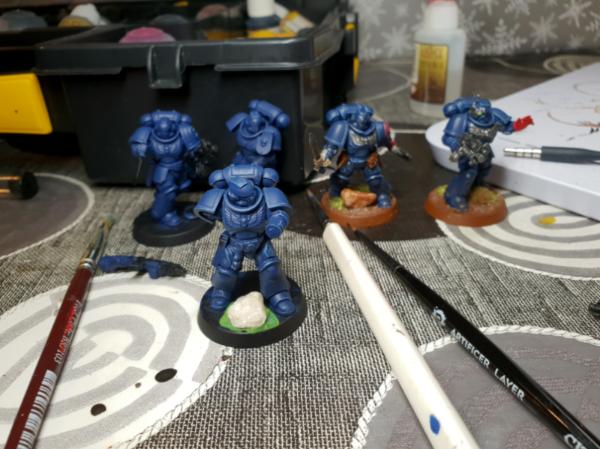 And finally here I am yesterday back at painting after xmas, hopefully have the first 5 done in a few days!