Who would've thought I can post something relevant for a change.
First things first: I am biased because the creator is a very good freind of mine. You might already know his work if you ever tipped "teleport homer" into a search engine

.
https://www.dakkadakka.com/dakkaforum/user/profile/26934.page
What is it?
It is a painting app called Impcat. Now you can buy it for moblie platforms:
You can paint six different miniatures by Artel "W" with the hole Vallejo paintrange. It will suggest shades and highlights by your basecolour choices and you can get all the colours you used as a shoping list.
How does it look like?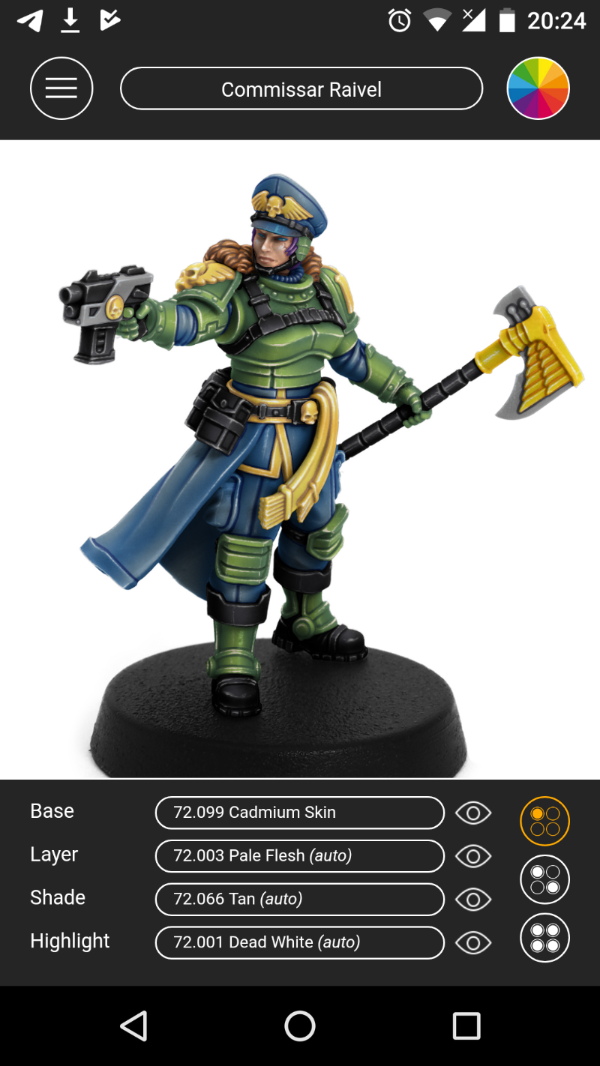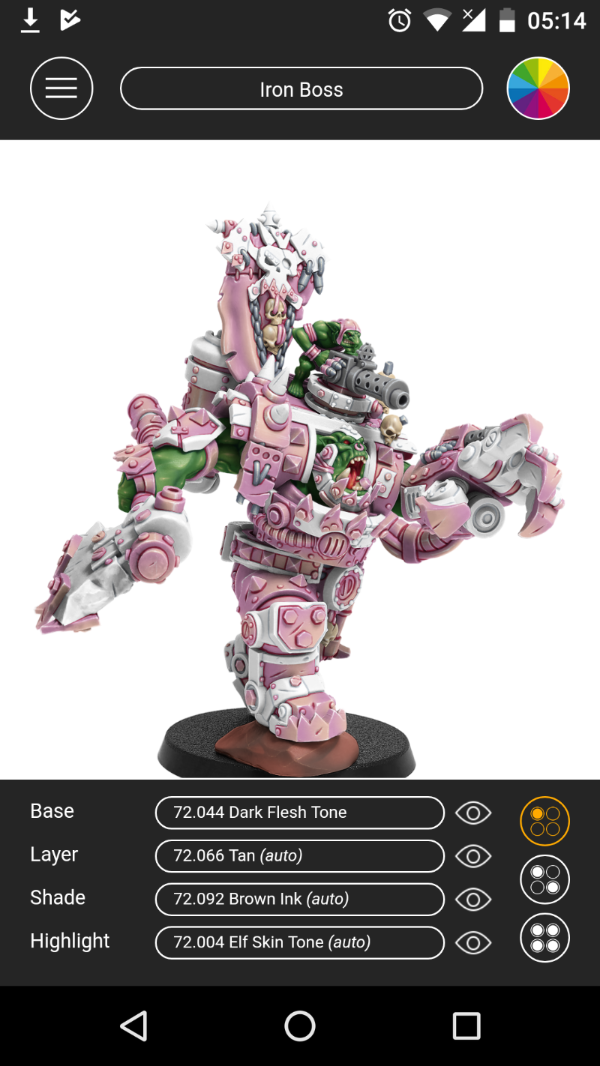 Will there be other models?
By Artel W deffinetly. He still waits for permission from other companies.
Will there other colour palettes?
Same as above.
Can I turn the model?
No.
Is it free?
No. Guy gotta make a living.
So far it works like a charm on current smartphone models I myself using an older modell and experinced some framedrops when it comes to zooming in and move around the miniature.
Check it out, give feedback. It is far from done and the more intrest there is the chances are everything that misses now can be implemented.
Cheers Joe