Evening!
Hooray! The peeg sprite is unlocked!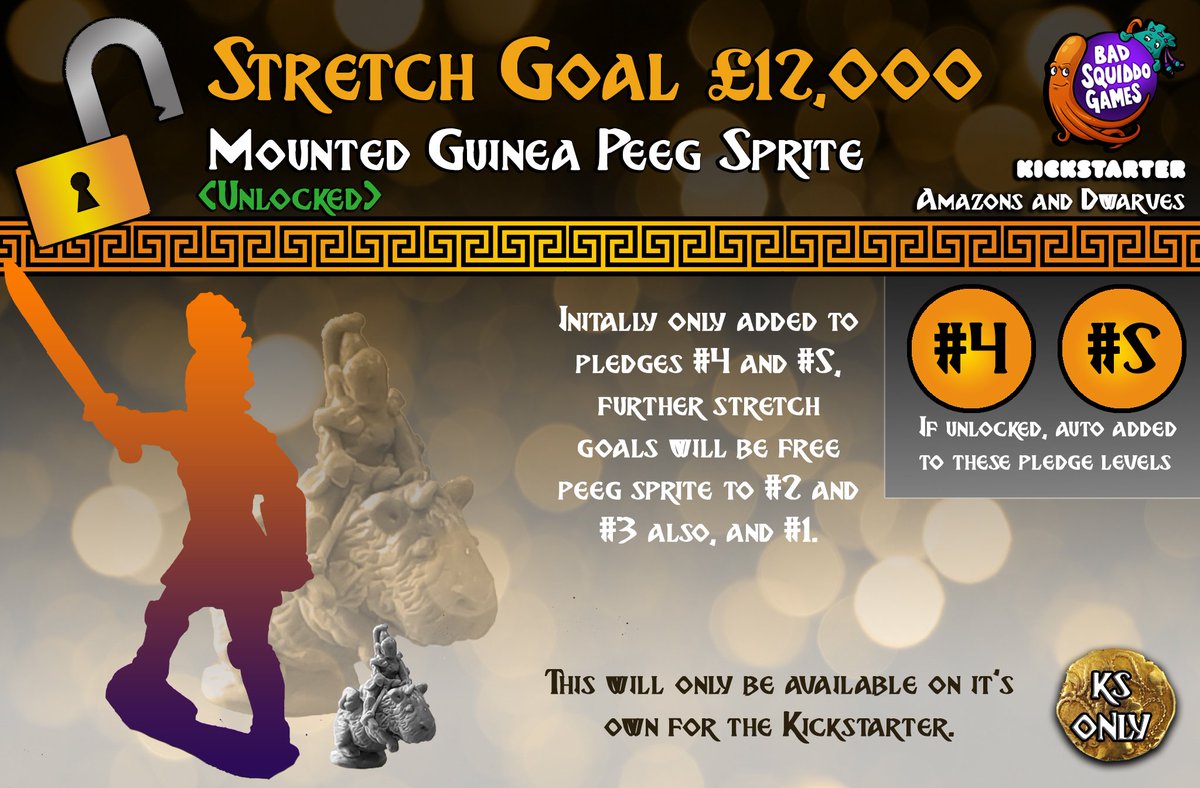 It's a baby guinea pig with a little fairy rider. It is SO SMALL!
If you were at the Bad Squiddo meet up at
UK
Games Expo, please do comment below on HOW TEENY AND PRECIOUS
IT
IS!
It comes in a pack with Thea, but for the
KS
only it will be on it's own. One for every pledge of #4 and #5. Don't worry, at £13,500 it will be added to pledge level #2 and #3 as well. WHEEEEEEEEEEP!
Now... A NEW SCULPT! EEEEEEEEEEEEEEEE!
We weren't going to, but what the heck. These new stretch goals are auto added (for free!) to pledge #4 and #5, but like the others, can be added by anyone for the amount shown on the image.
Kythera is a dwarf barbarian who uses sharpened bones fashioned into mitts for mega close combat damage. A tank that does not shy away from getting stuck in... literally.
Lots of people have been asking for a dwarf with a beard, and I was uncomfortable of doing it for the novelty value or to fit someone else's fluff. However, some women do have beards, and we are all for representation, so I found a way to meet in the middle.
Kythera is based on.....Kythera, a customer and friend (and great painter !!) who has outstanding facial hair, not too far off a famous wolverine based character. So she will now be immortalised (hopefully, if we unlock her!) in metal forever, in her LARP gear and suitable weaponry. She said it was awesome so long as she gets to paint the box art...........deal!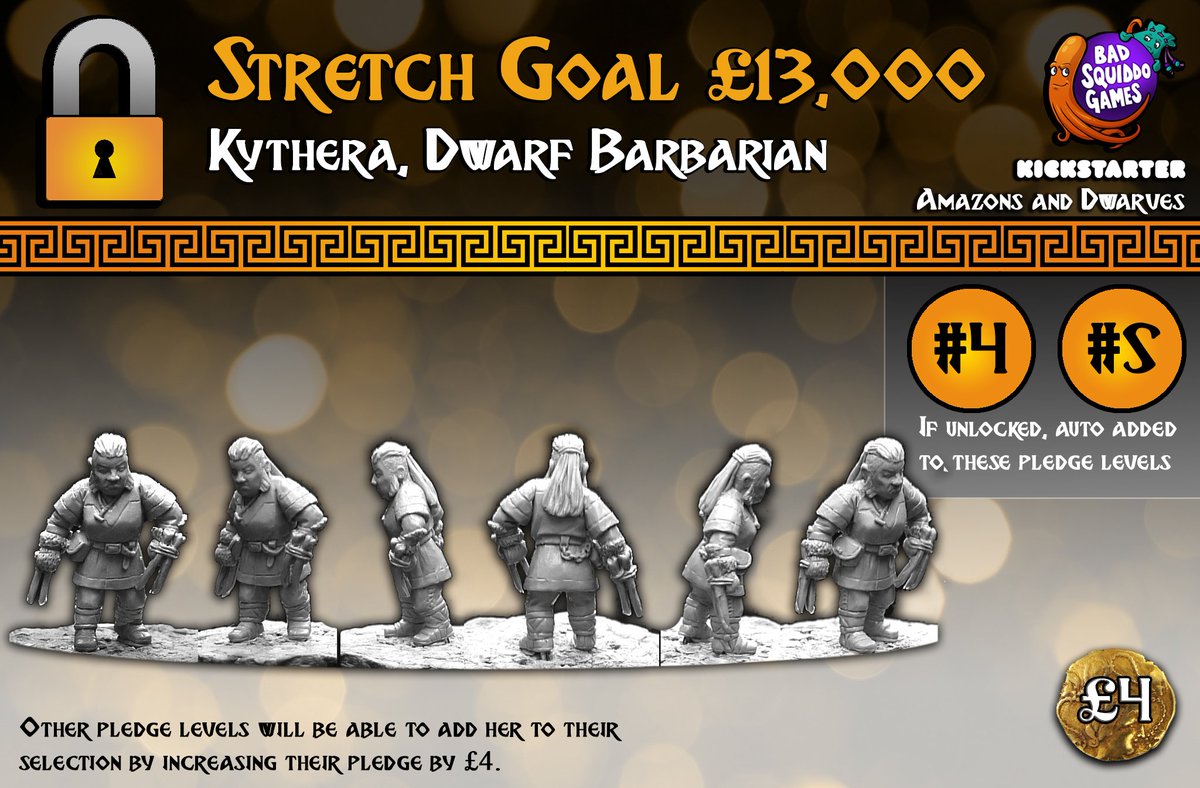 The sculpt is almost finished, pretty much needs her base and a bone sharpen once the putty is dry, there will be more pictures then. I am so happy with the sculpt, real menacing!
Sharper images to come, the sculpt is 95% finished, some tweaks to be done.
The following stretch goal is....Lehana, Amazon Champion She's in a dynamic pose with a kickass flail. Shane is still finishing her off and hey, give you a little bit and keep you wanting more right, can't show it all at once! Rest assured she is the baddest of asses.
AND THEN....!
Yes three brand new sculpts!... Kind of! Almost four!
This last one is.... an Amazon giving a noogie to a Dwarf. If this doesn't translate well to other languages... a noogie is basically where you put someone in a headlock and rub your knuckles on their head. Typing it makes it sound strange...
Alan Marsh is working on them as we speak.....well... depending on what time you read this anyway, he might be sleeping. Alan sculpted the vignettes for Freyja's Wrath and you can guarantee this will be AMAZING. No Pressure Alan.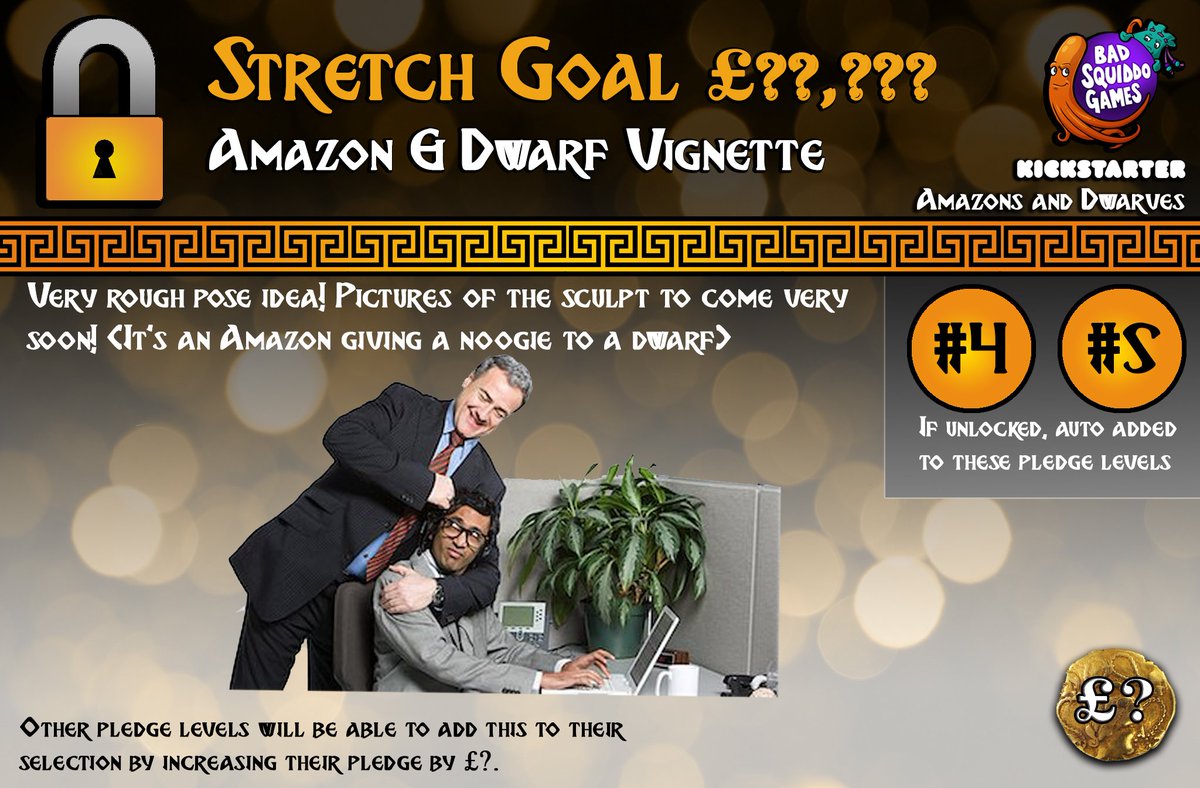 Hooray for more stretch goals!
So three more stretch goals.... kaboom! The pledge levels #4 and #5 just got even better value for money. Because the
KS
is going so well, I think you're ace, and well, we all want more amazing dwarves and amazons. Don't worry if you're in a different pledge level, you can still add these to your pledges. If you head to "manage your pledge" you can increase by whatever you like, or even change pledge levels. Make sure to check out the add ons from the existing range too as there are three more amazons and one more dwarf in there, and a cool bundle for selecting a nice chunk of extra complimentary figures. The same with the excellent terrain, all sculpted by Ristul. For sizing and extra information on the latter, check here. Anything you add to your pledge at this stage rather than afterwards at the pledge manager will help unlock those lovely new things.
POCKET PEEG!
I mentioned in the last update that you need to see the pocket peeg, and now I have a picture, yay!
So the ranger has both a shoulder peeg (guinea pig) sidekick, as well as another pocket peeg in her bag to aid with the reloading. What a champ! This is definitely one of my favourite packs.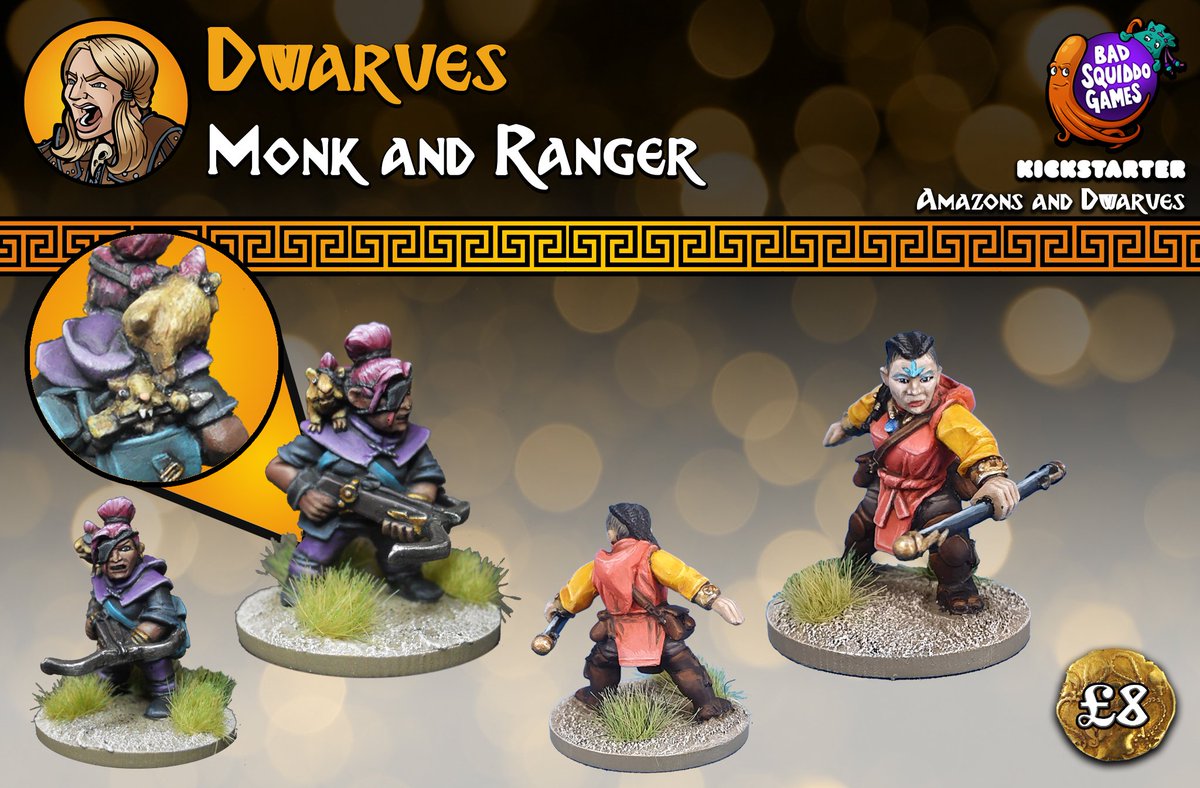 Back to all the other 8 million things I need to do, thanks for reading!
I've updated the main page with unlocks and bits too, check it out!
https://www.kickstarter.com/projects/badsquiddogames/amazons-and-dwarves-quality-28mm-female-miniatures
Thank you so much
Annie