Scenario: Kill the Bard!
200 pts, Orcs vs. Elves
In their third campaign battle, the elves were sent to destroy a foul bard, soiling the land with his unspeakable musics. Imagine their surprise when they came across a small band of orcs with similar intent. Could it be these fell beasts also recognized the insult to all with ears this cretin represented? Highly unlikely. Kill them all!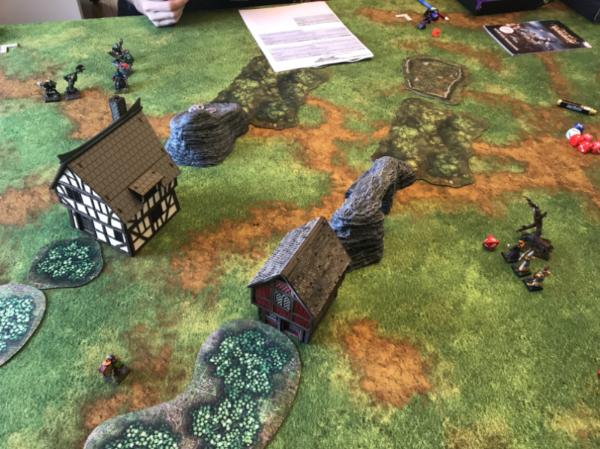 The bard hardly knew what was coming
The scenario starts with players deploying half their models (rounded up) in the corner, and the bard traipsing along the corner-to-corner line of the map. Terrain littered the edges of his path, blocking each warband's path to the bard. These orcs were new to the ways of battle, and highly inexperienced. Green, you could say. They charged headlong into battle, without any consideration for the wall of elven archers slowly lining up on the far side of the bard's path. By the end of turn one, two morax lay bleeding out. The bard blithely carried on.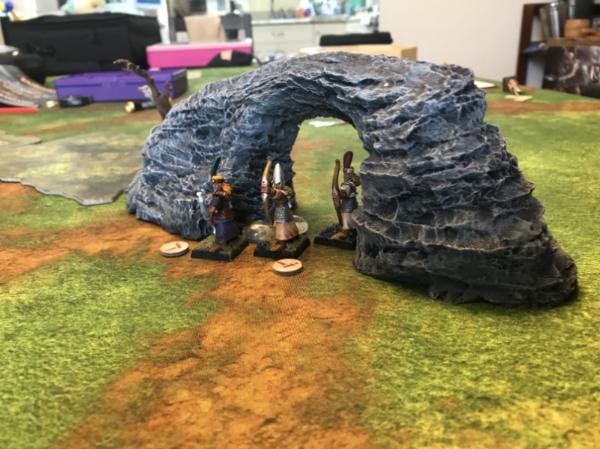 if you come around a rock outcropping to see this, best to return from whence you came - post haste!
The battle raged. The elven archers and the Orc Godspeaker wounded the bard, but could not stop him.
His horrible cacophony affected nearly half the participants on Turn 3 - with the scenario special rules placing a fatigue counter on all models within 6" of him. No wonder everyone wants him dead! The elf prince cleaved a morax nearly in half. The troops continued to whittle away at the unspeakable musician. The bard blithely carried on.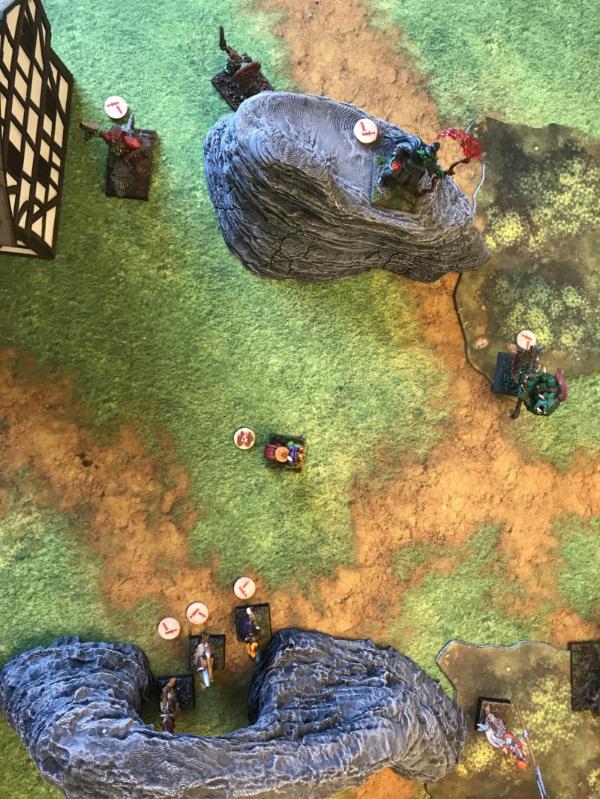 who knew bad music could be so fatiguing?!
On turn four, a volley of elven arrows finally silenced the awful noise. Three more orc casualties fell; by the next turn it was all but over - an archer had snatched the lute and was making his way off the board. Another orc perished. Not one elf was killed. It was a bloodbath. A musical bloodbath.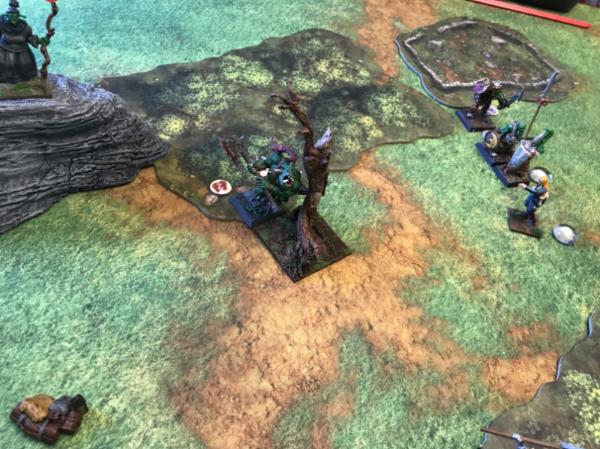 I think next time we meet, you had best sharpen your ax!