Hello dakkadakka,
I've recently started a new company, Mammoth miniatures.
We aim to produce affordable and fun games, miniatures and accessories.
https://mammoth-miniatures.onlineweb.shop/
Our first product , SUPER TINY SKIRMISH, launched last week and is now on its second print run.
Super tiny skirmish is designed to fit in a pocket, pencil case or any similarly sized bodily crevice. For the princely sum of £2.50 (+p&p) you get a 7 page rulebook (with character building, level progression and full combat rules), 2 paper fold up miniatures and 2
d6
.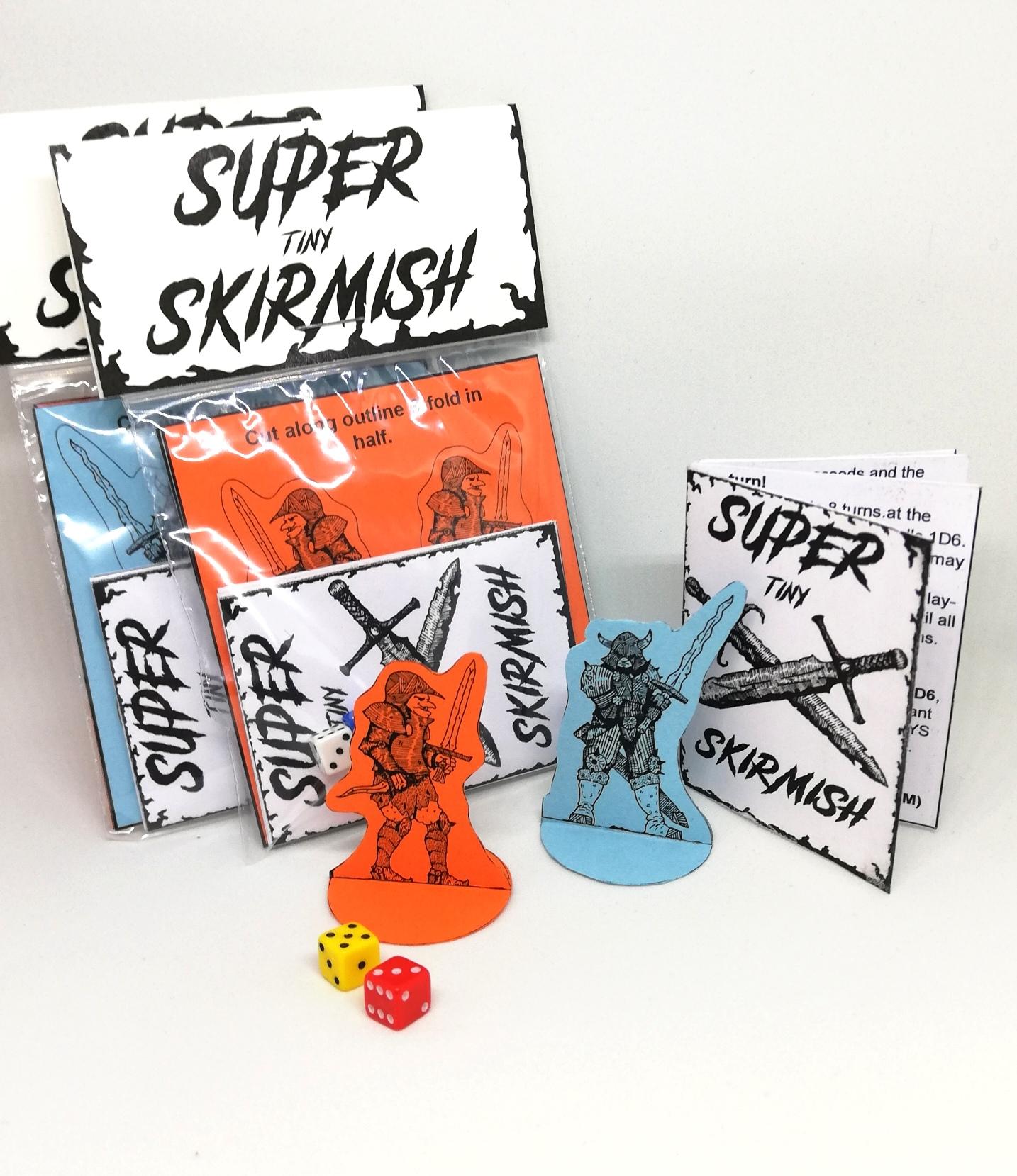 Its an ideal stocking stuffer, secret santa gift or pub table time killer.
We'll be launching more products in the near future, both miniatures and micro games. You can keep an eye on what we're doing at
https://mammoth-miniatures.onlineweb.shop/