Relaunch is live, ALL themes available, Pledge level rewards - will be updating as we go but here it is!
https://www.kickstarter.com/projects/secretweapon/

hd

-bases-by-secret-weapon-miniatures-0
Secret Weapon has been working on these babies for quite some time, testing, refining, enhancing... and they are about to launch their
KS
on MARCH 18th -April 8th.
So what are we talking about here?
We are talking about full color, textured 3D prints directly on HIPS bases in just about every size you could ask for. The prints are resilient as hell, and 100% READY
TO
USE out of the box. You just glue your minis on (or pin even!) as you normally would and that's it, your bases are game ready.
All themes currently ready are available to choose from at launch. Totaling 17 SWM unique designs - The goal with the designs is to do things that are hard to replicate yourself without investing a ton of time and quite likely a lot of skill. Fine line-work, gradients, patterns. All with at least 2-3 levels of UV printed relief, adding amazing texture that is shockingly effective, especially in real life.
I can say this without any reservation, these guys are game changers. The quality is stunning, but the potential to save time is absolutely insane.

In addition to the below 17 themes, we also have 4 Infinity Themes currently prototyping and 2 Zombiecides on the way! We will be using their official graphics to create Infinity
HD
Bases and Zombiecide board compatible... stay tuned!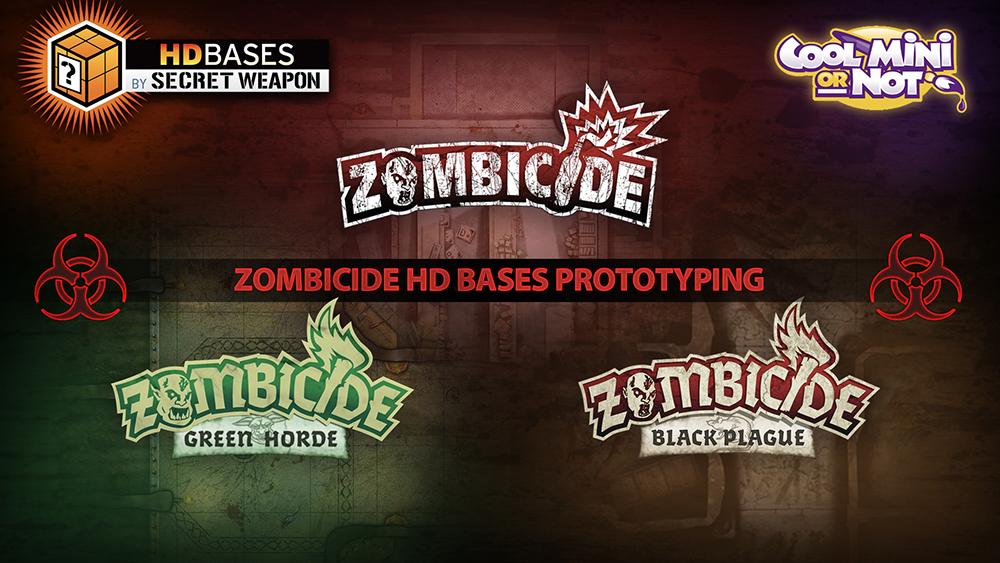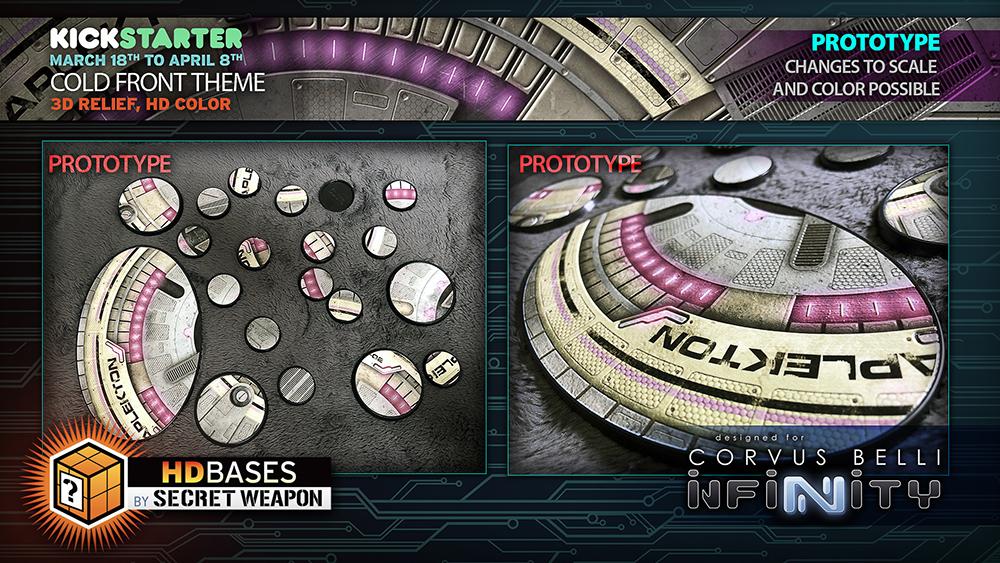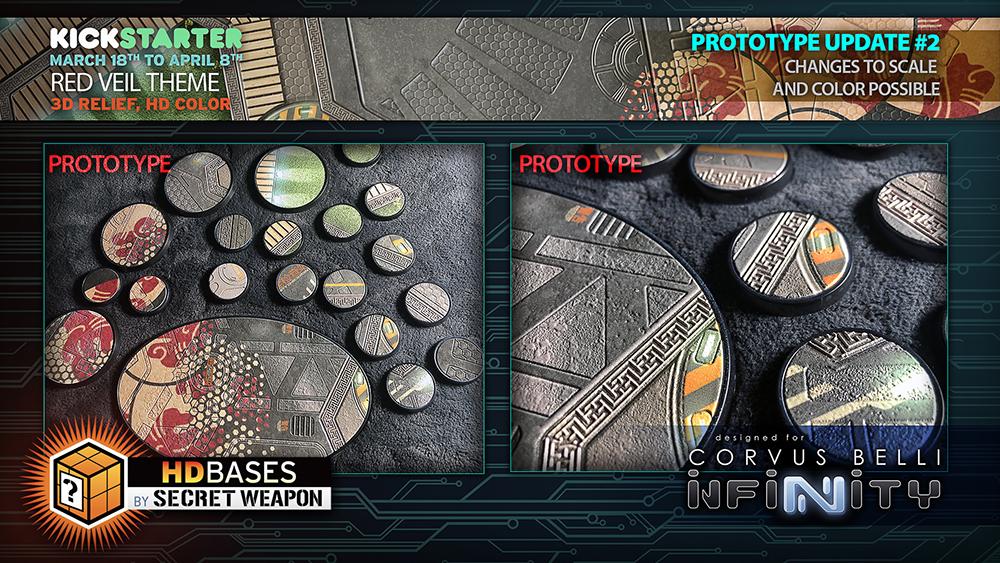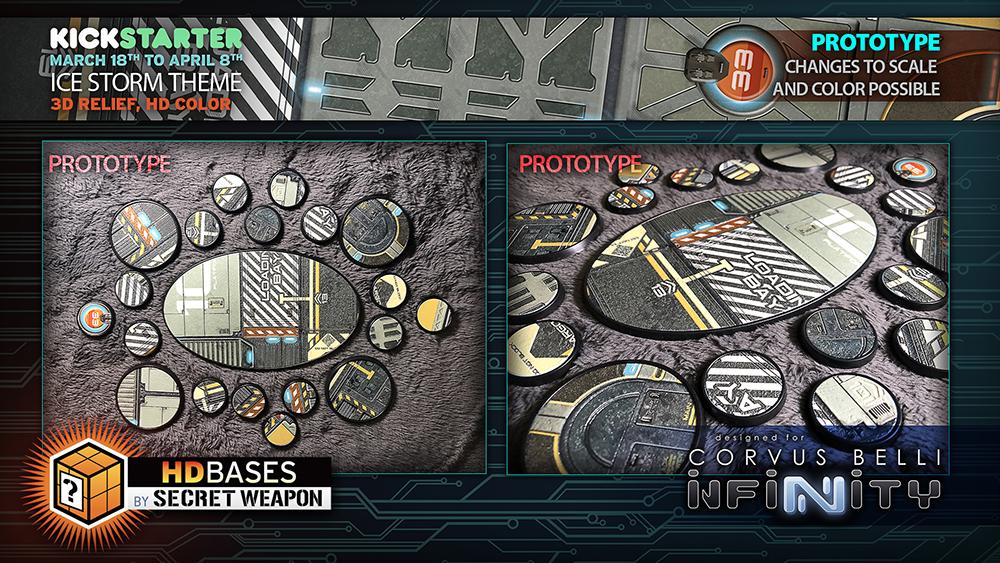 Here are the themes added during the
KS
so far in response to requests from you guys!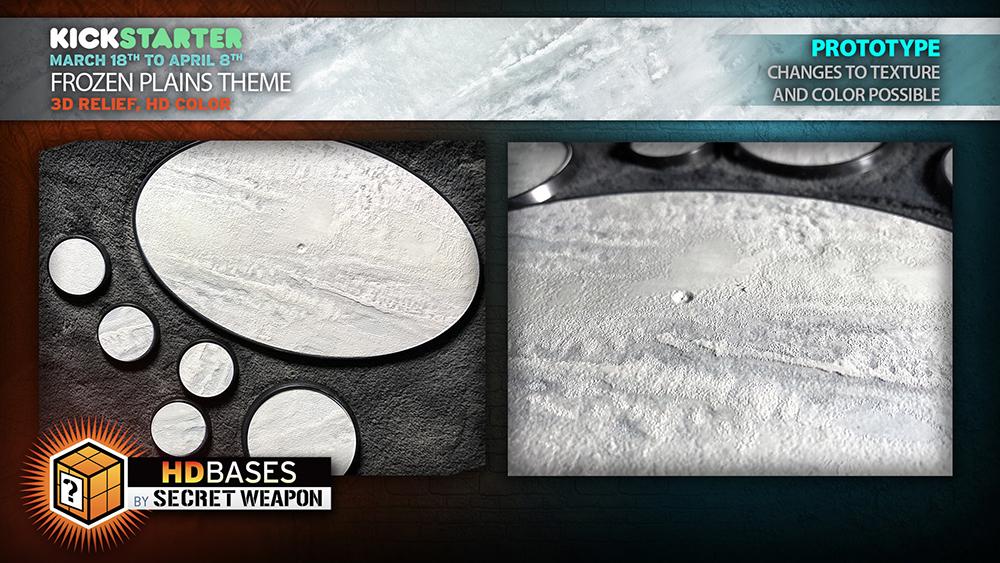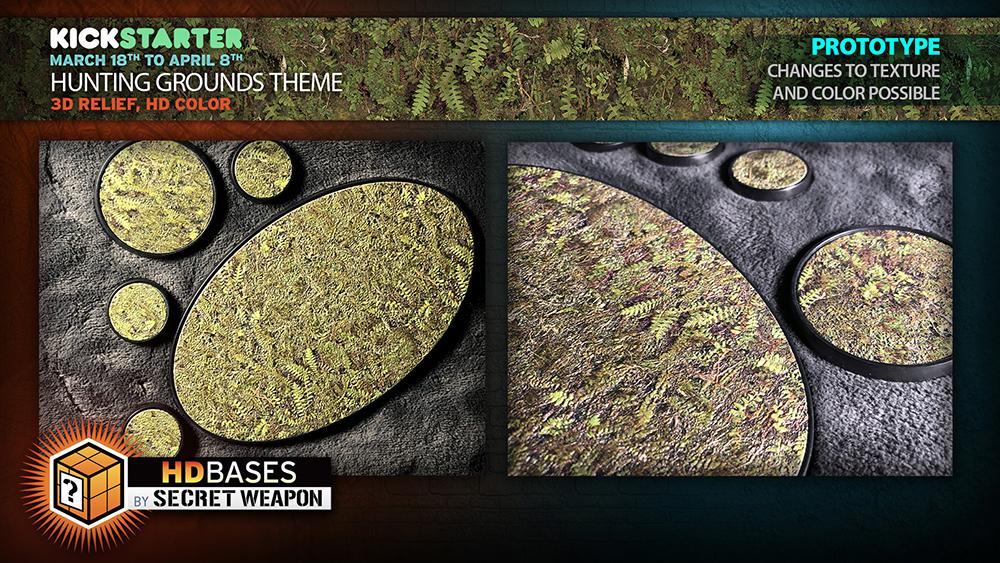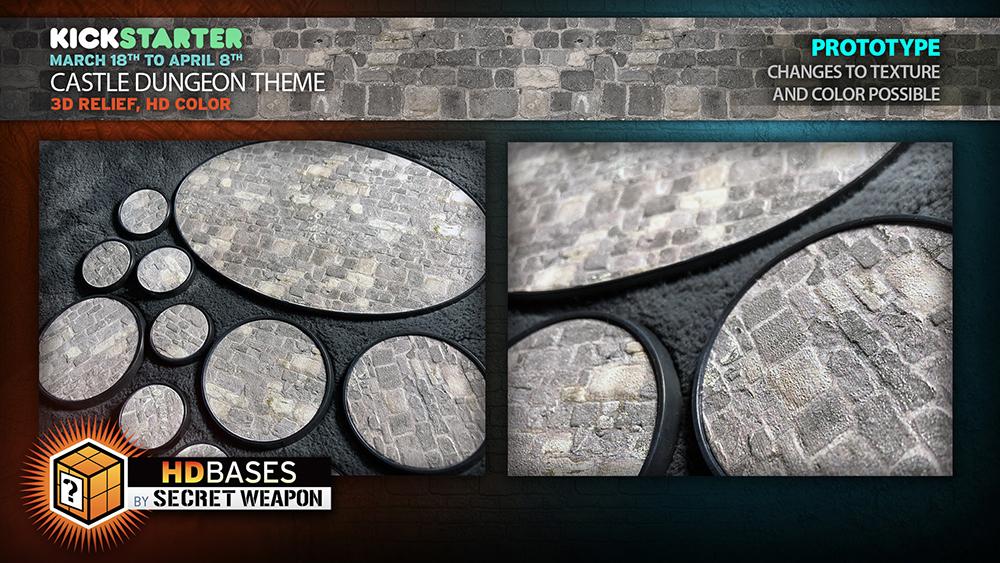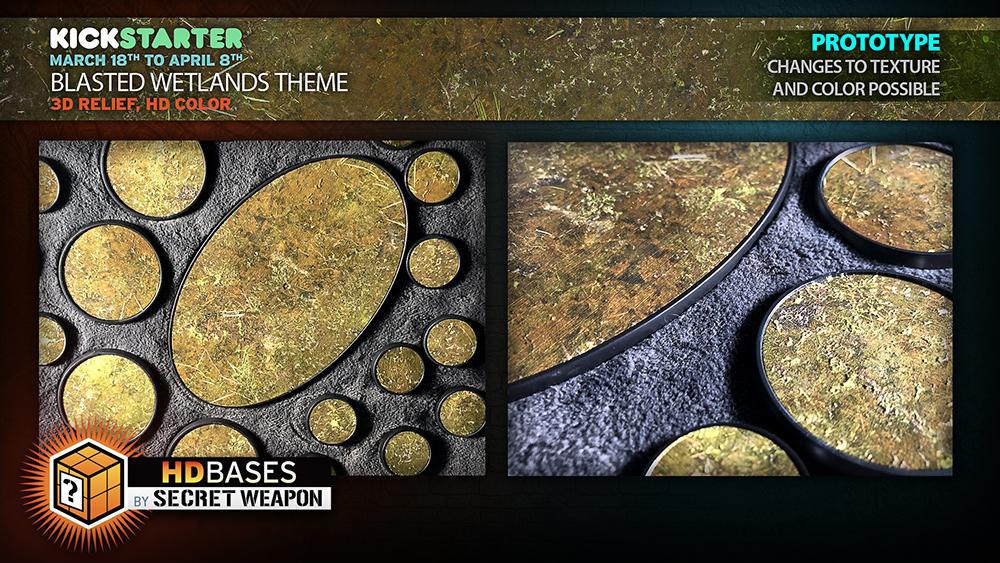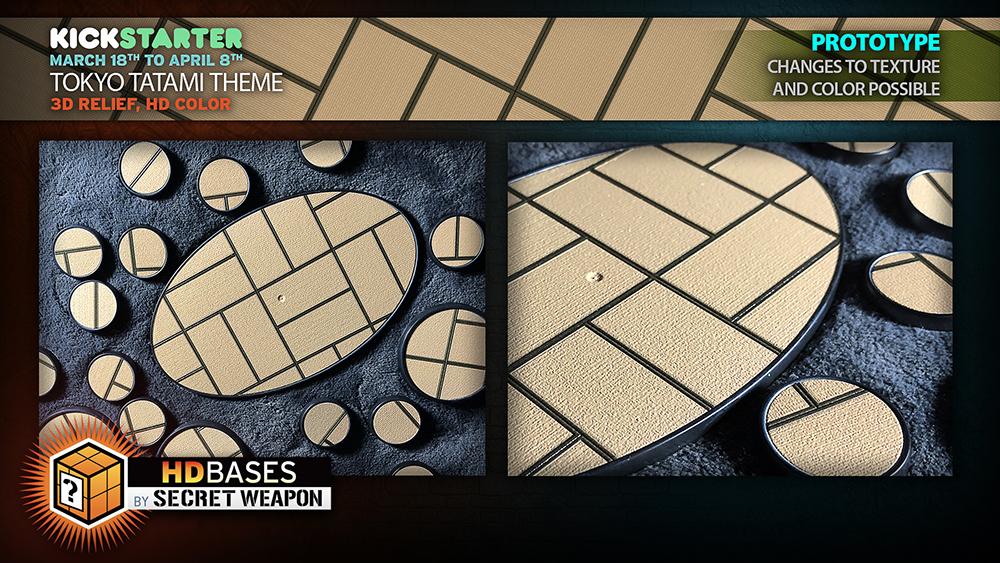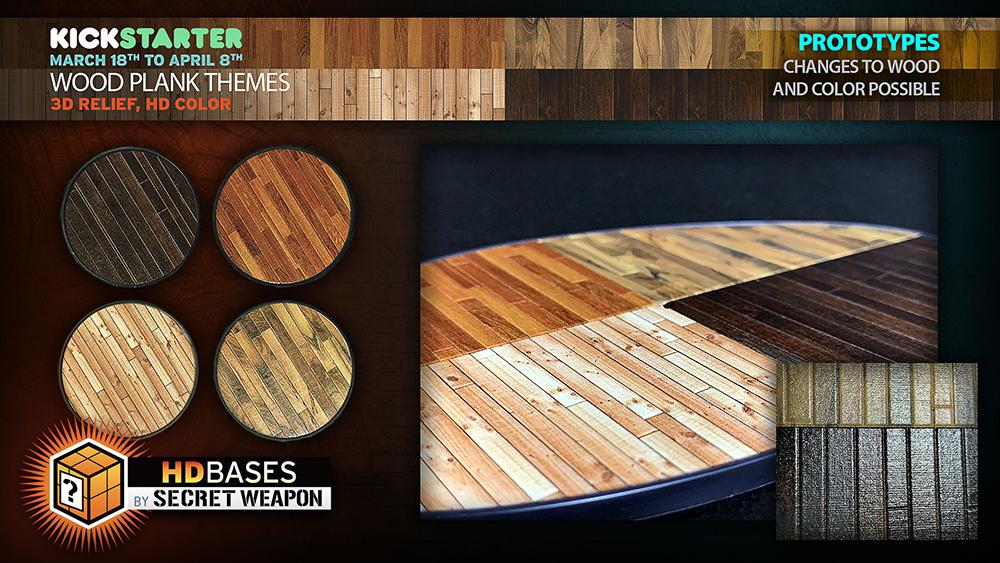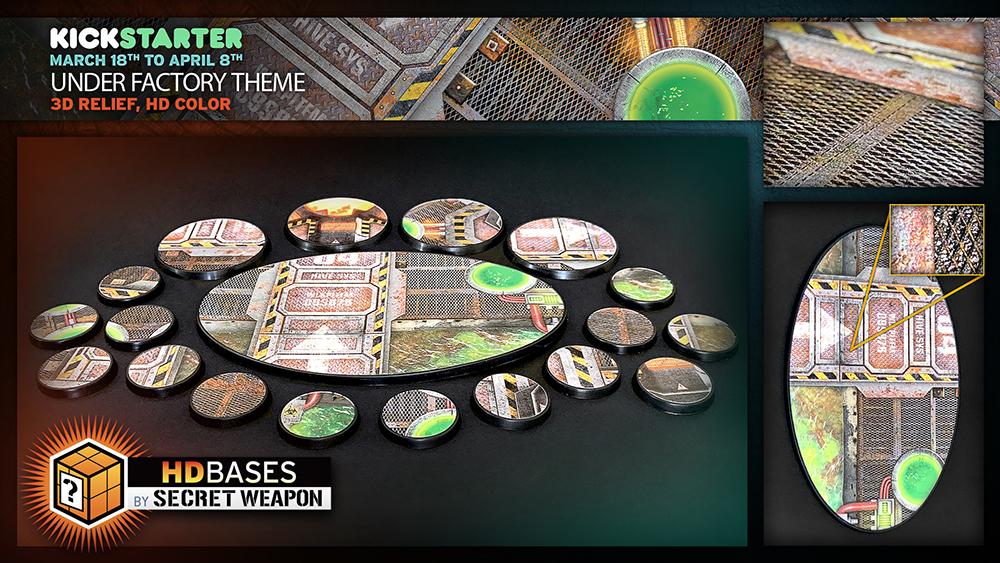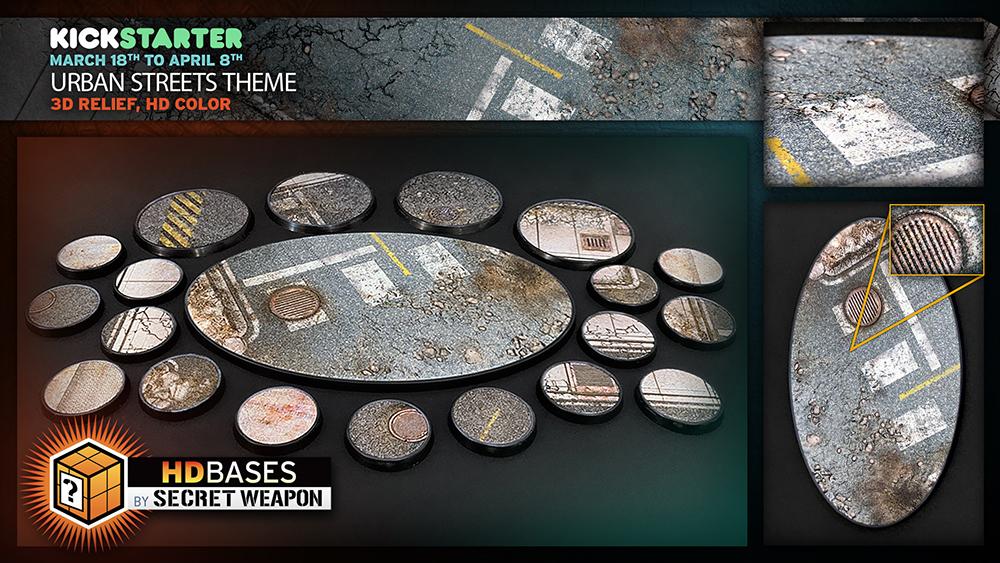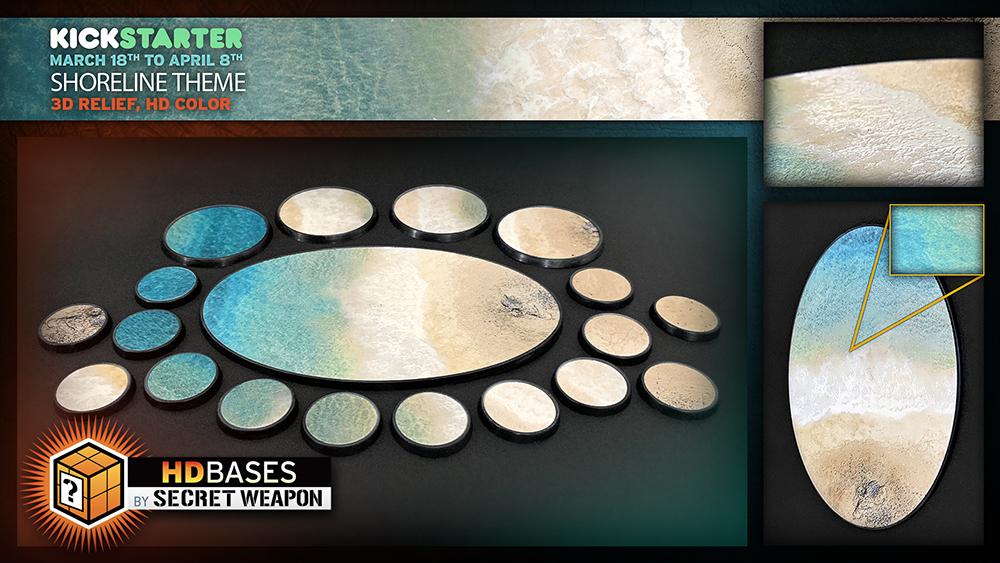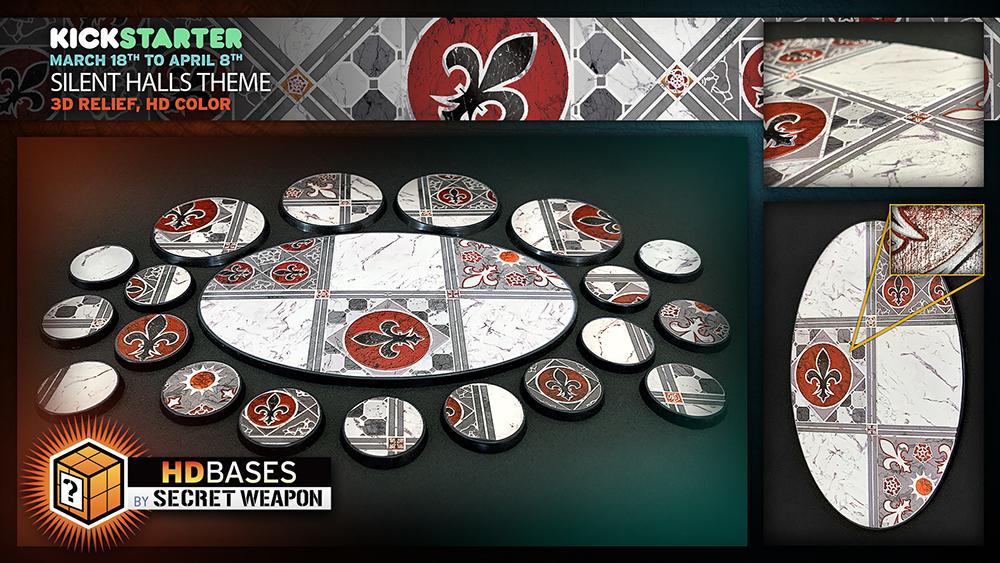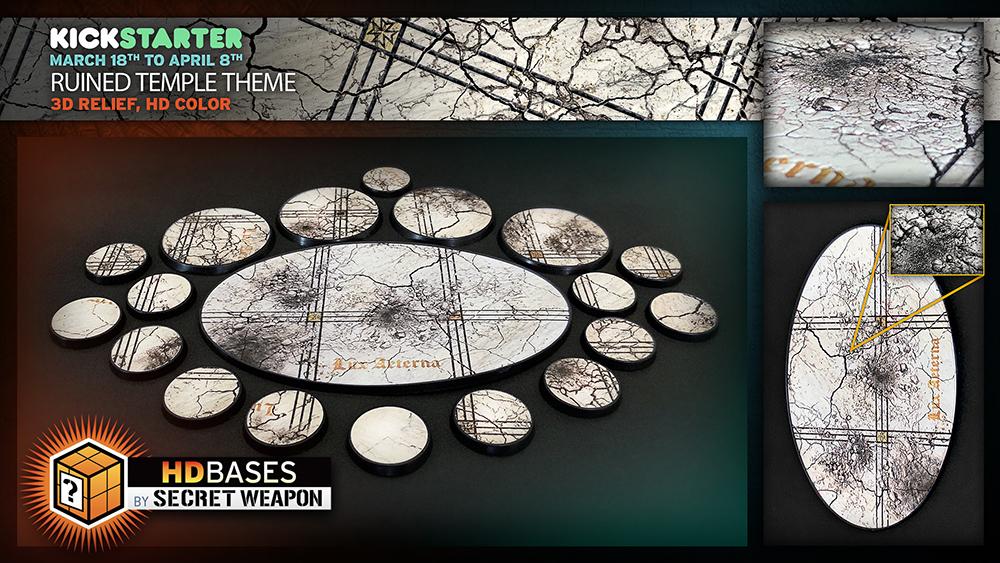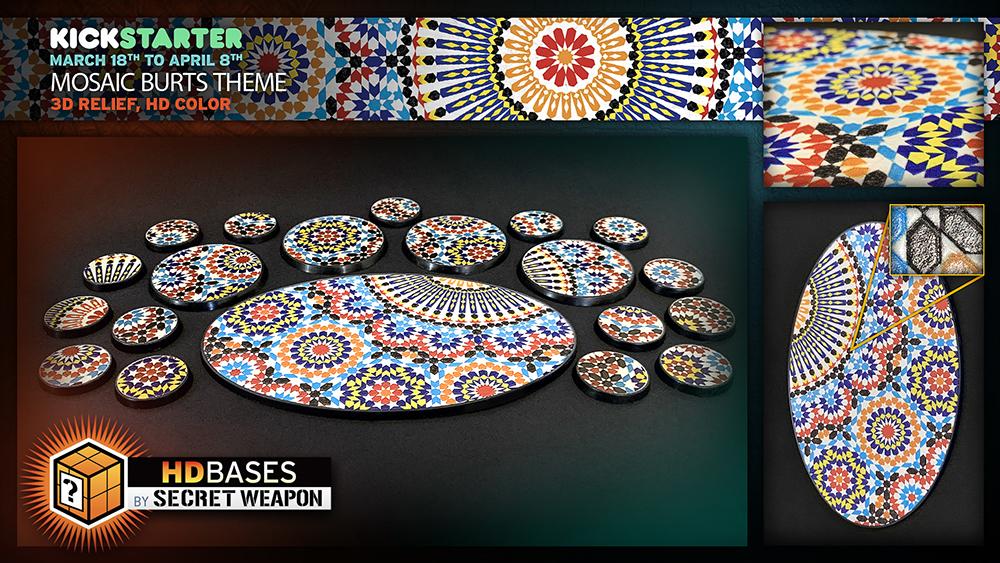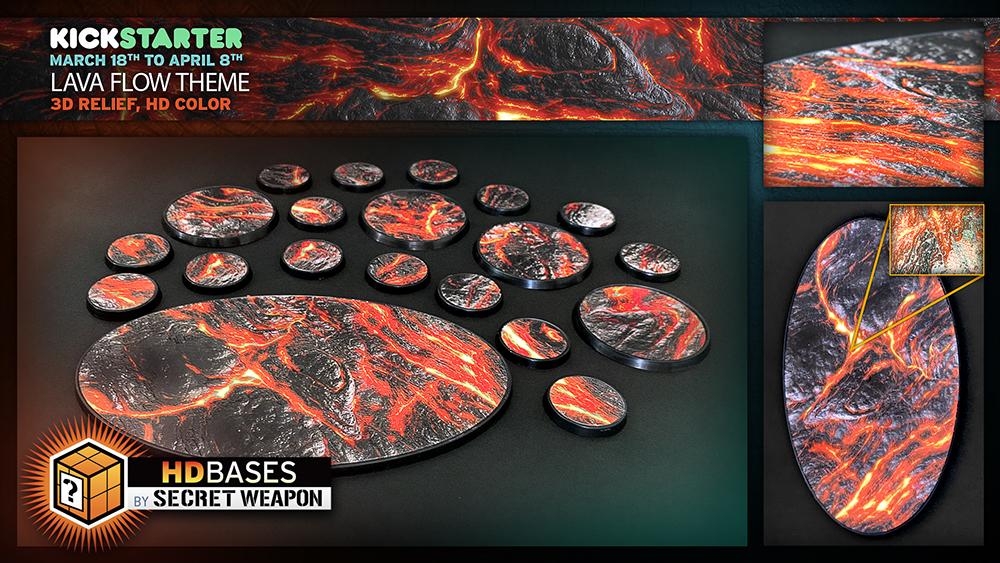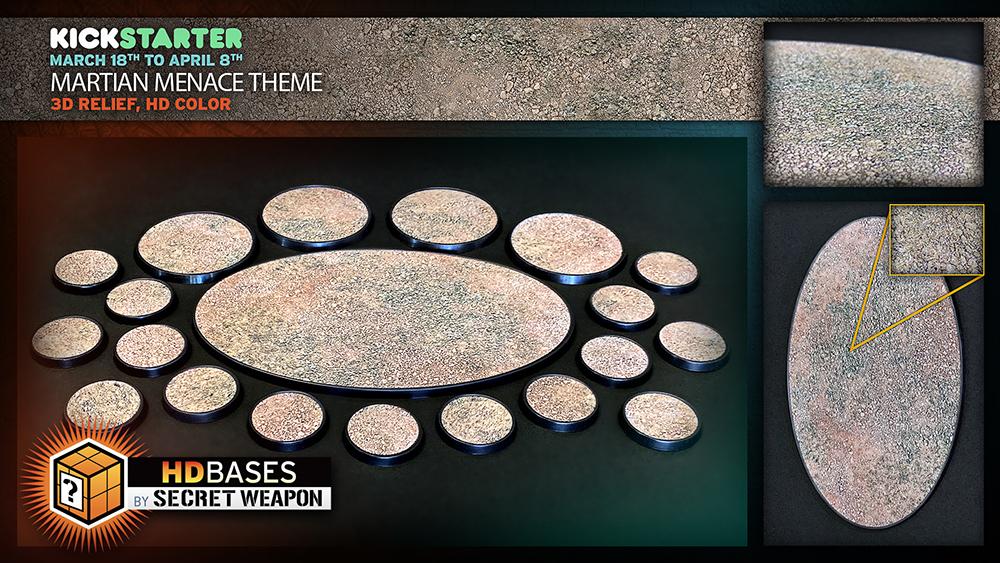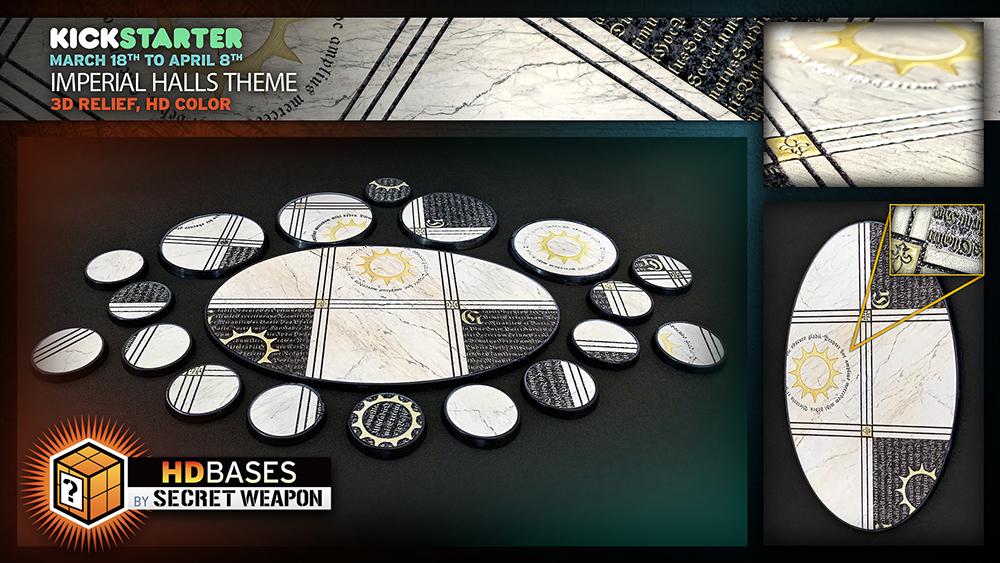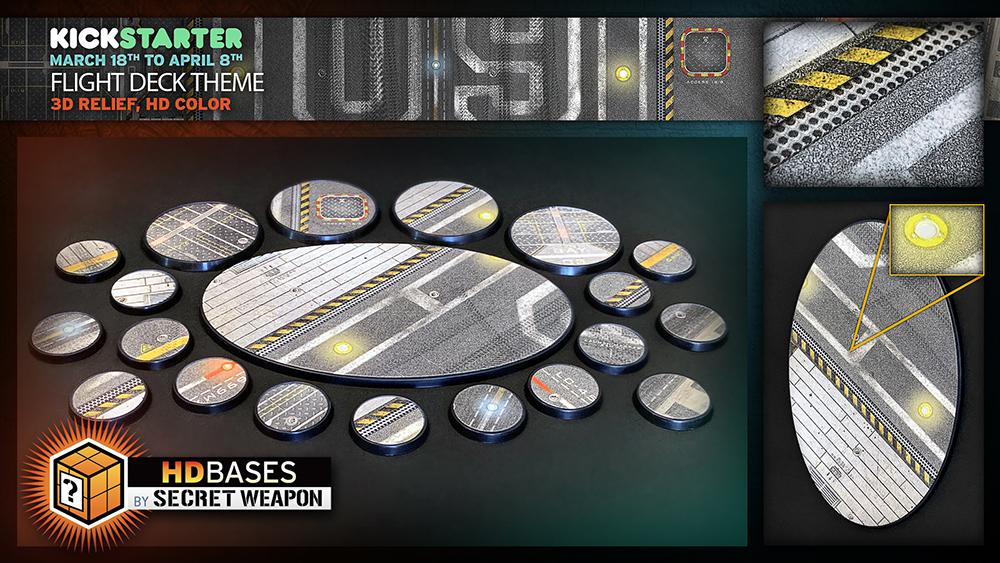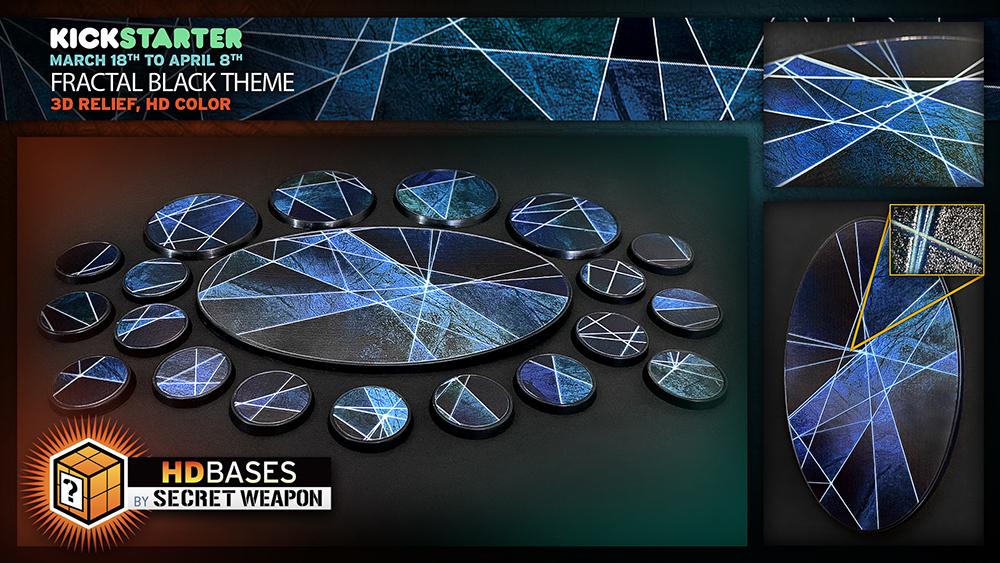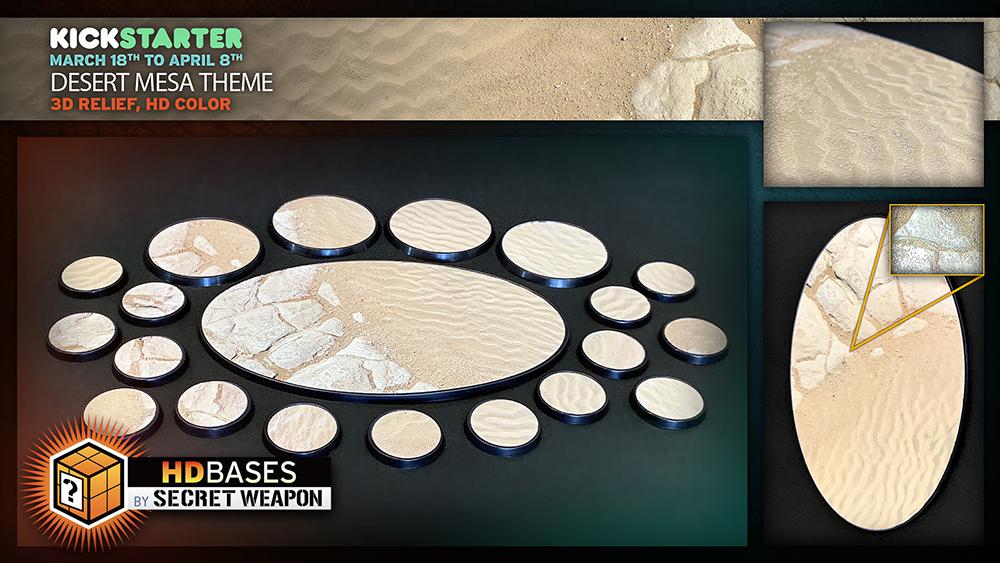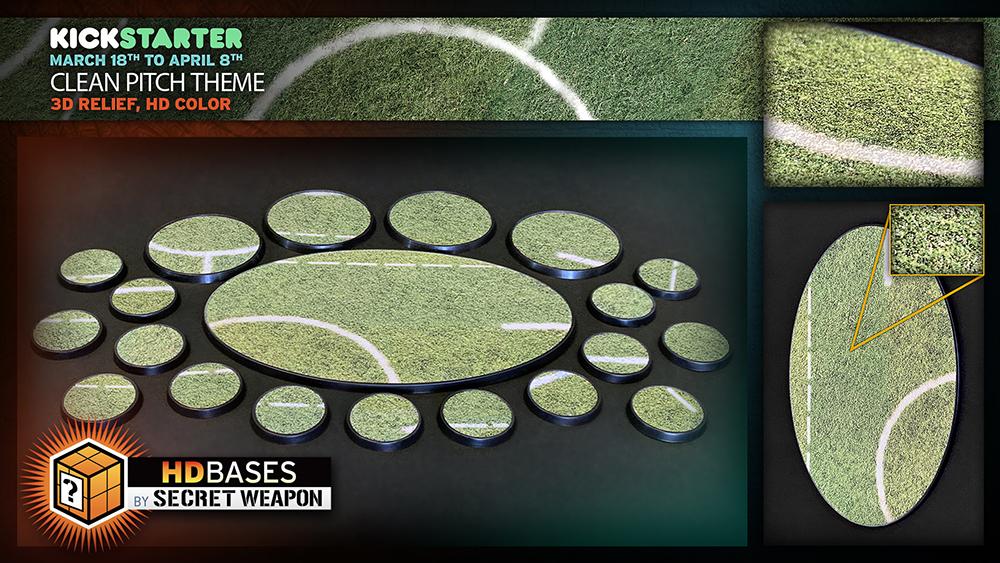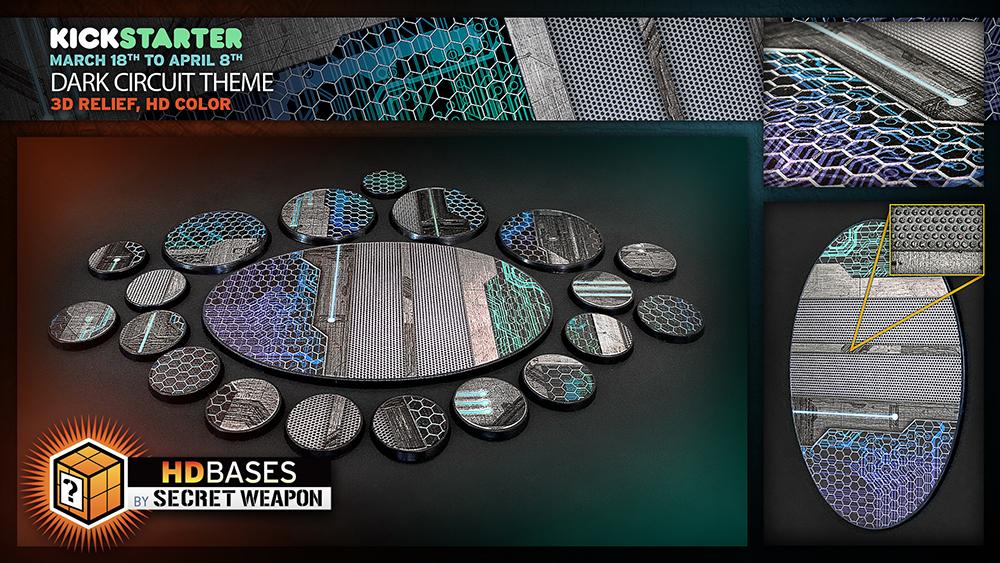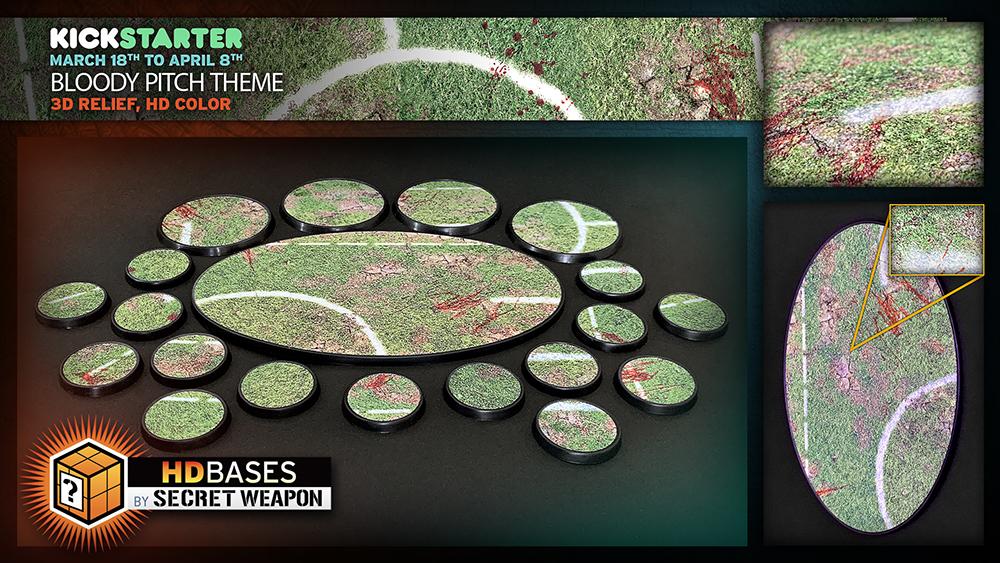 Another important fact - 100% made in the USA. They will be able to distribute to other markets with partners, but no China plastic shenanigans for this
KS
!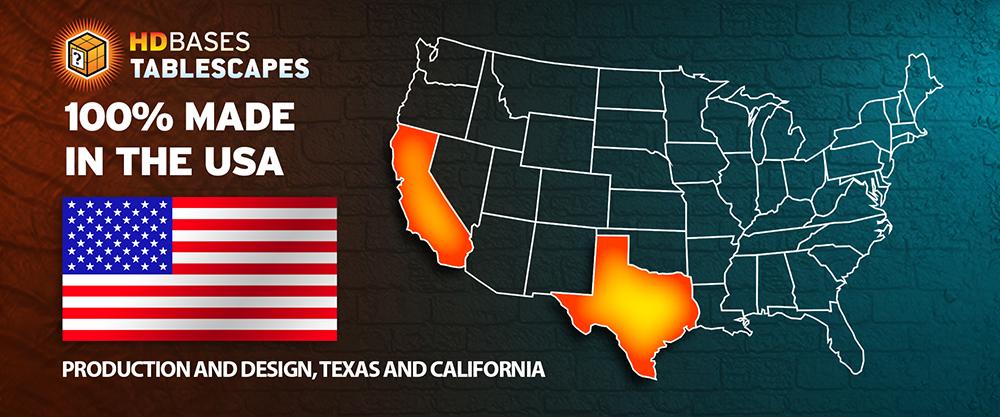 Remember... this is no sticker....
FAQ

Questions in the thread -
Q: How much will they cost?
A: They will be VERY close to the price of an equivalent set of resin bases from SWM. So, for the same price, you get to do NO WORK
AT
ALL and have incredible looking bases. The
KS
is ~30% off retail
Q: Are they fragile like Shapeways etc.?
A: They are extremely resilient and hard, being UV cured 3D printing ink, this is a different beast than the powdery and 3D prints you may have had experience with before. You have to go at them pretty hard with something very hard and sharp to put a dent in them. They also will not shatter, you can pin on them too. They bond thoroughly to the base during the printing process.
Q: Are the bases hollow underneath like a regular plastic base?
A: Yes they are, they are in fact, regular HIPS plastic bases just as you know. You can magnetize or weight to your heart's content just as you always have if that is your thing!
Q: How high are they, what do you mean by texture?
A: The prints are texturized, with multiple levels of depth, but they are texture about 1-2mm, not objects sticking out. Think of it like a super emboss, but with a lot more detail and sharpness. It enhances the look as all those edges catch the light and add a huge impression of depth, especially on things like grass, vents and grillwork, bolts, seams on decking, diamond plate... those things are in scale relief and we are emphasizing that kind of application.
Q: What sizes will be available?
A: As of time of writing,
Q: How do I attach my models?
A: Super Glue*, Pinning, Magnets all work just fine. Plastic Glue does not effect the top image, but will effect the base itself, so not too useful. Pinning is no problem at all, you can drill through, even with big bits, and the image does not shatter or deform. You can pin it like it's resin without worry.
*Q: Is there an issue with reaction of glue fogging?
A: The bases do not fog with Superglue (though you will see a shine like always if it spreads out beyond your model), they are not impacted by typical chemicals used like pigment fixer, isopropyl alcohol, matte or gloss varnish, so far, completely stable and non-reactive to everything we have thrown at it.
Size and Pricing