Hey all,
So this is a project that has been in the works throughout 8th edition and is still
WIP
. I have some more heavy weapons teams to add and some more troops.
The idea was to make an all infantry army that would drown my opponents in bodies and render any anti amour irrelevant. I have no idea if it is in any way competitive but it is something that has been burning in my mind for a while. I went for a 19th century feel as it just seems right for the
IG
. There is also some Steel Legion as that's what I have

I hope to add some Rough Riders in at some point. They will look glorious as they charge across the field, probably to be mowed down by filthy xenos gun fire but hey...
Classic metal
IG
commander. So much character in this sculpt. I remember reading once that the sculptor had based it on a photo of his granddad or something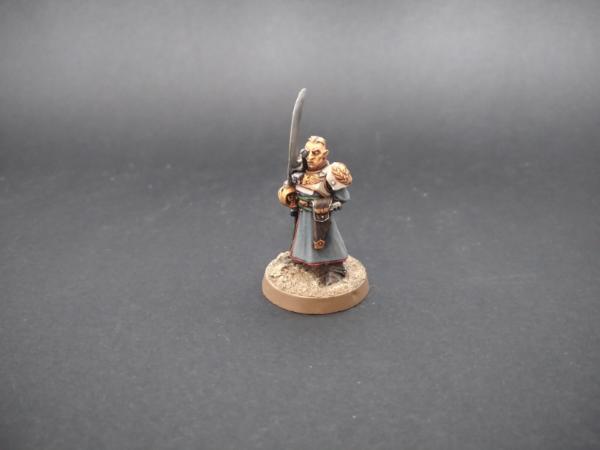 Primaris Psyker. Again another great sculpt from
GW
.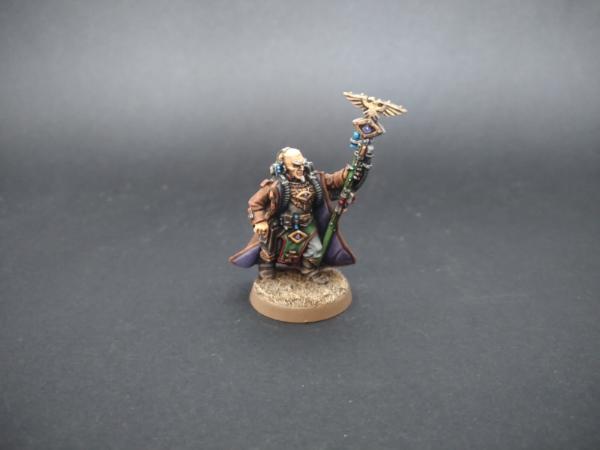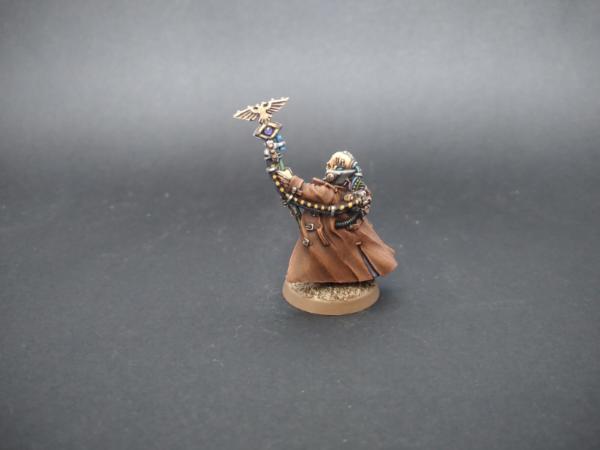 Two old metal Lieutenants. I was going with a 19th century redcoat vibe for the forward element of my army. Black helmets signify veterans.
Company command squad with medic and banner. Again with black helmets to signify that they shoot better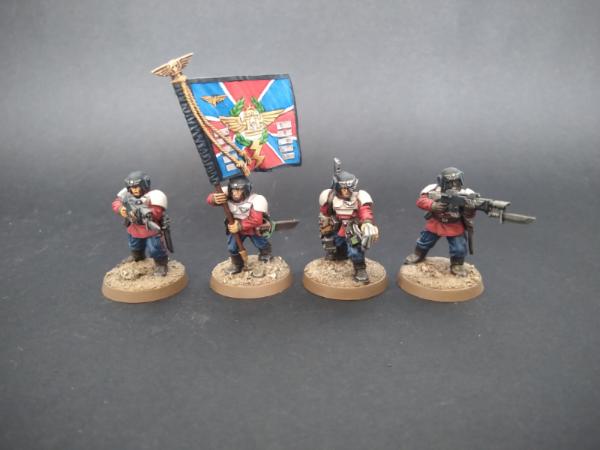 Four squads of troop, all armed with some tasty plasma goodness. I tried to give the sergeants some character here and there as it can get monotonous painting so many troops. Still one more squad to add.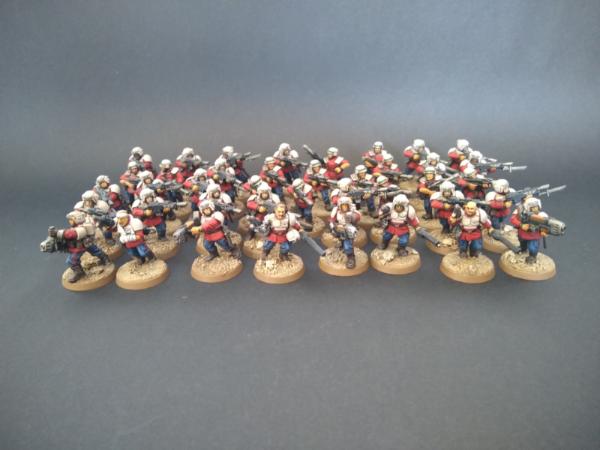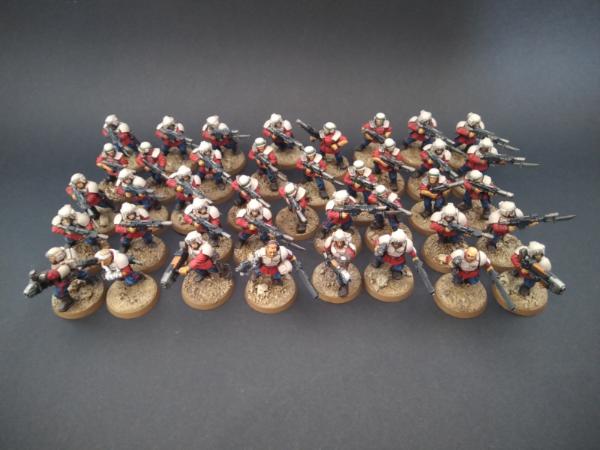 Counts as Castellan Creed as the commander of my rear element. I went with more or an ornate 19th century feel on these guys.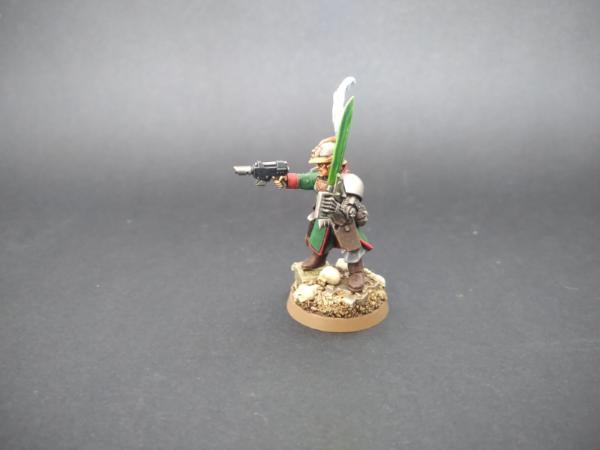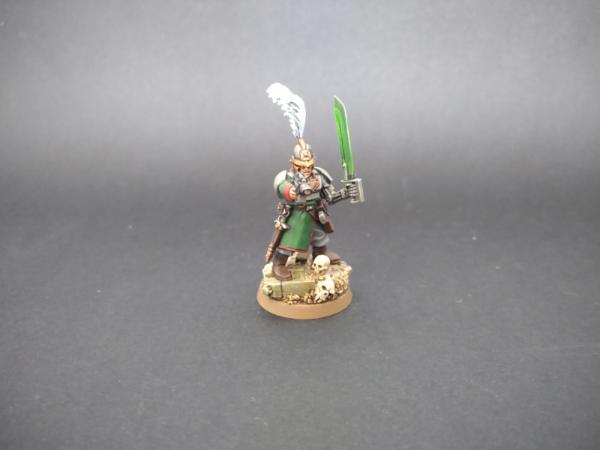 The first of the heavy weapons teams. Heads and backpacks from Anvil Industry. I think I'll add another mortar team and three infantry squads decked out with Autocannons.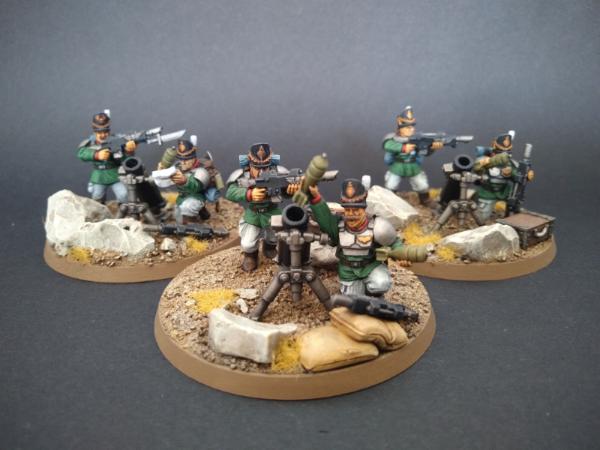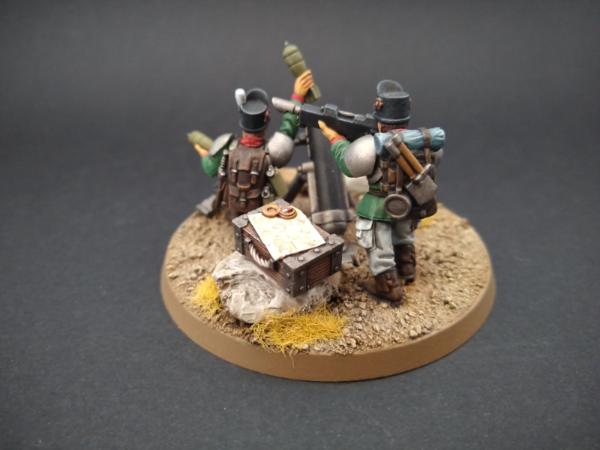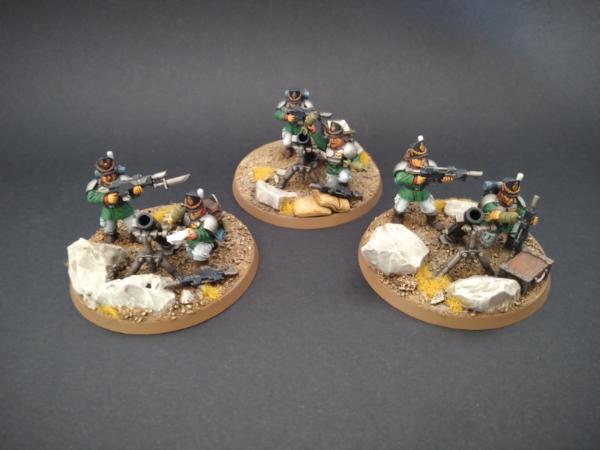 Finally some Steel Legion. These old minis have so much character in them.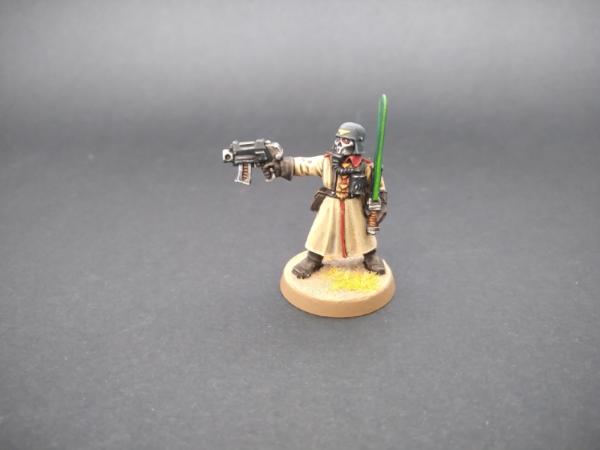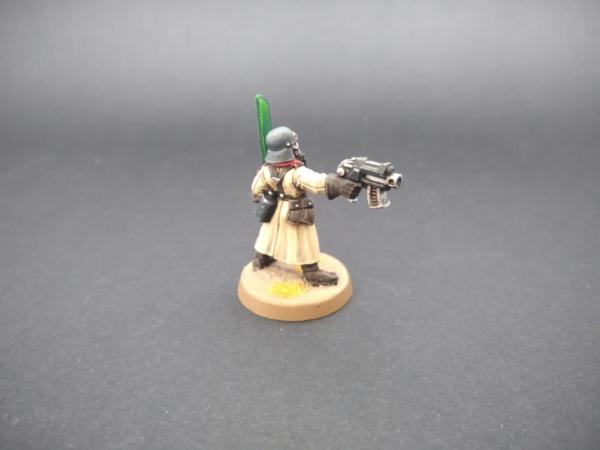 Thanks for looking. I'll try to keep this up to date as I add more. Some Bullgryns, Ratlings and Rough Riders on the way.
Vim