Hey folks,
I recently got back into the blogging side of things as evidenced by my Excoriators blog, and while it's a lot of fun sharing my space marines, I am a bit of a hobby butterfly, so things tend to get half painted, forgotten about, or willingly ignored for the newest kit or something that just scratches the right itch. In order to combat that, and keep myself motivated with a hobby blog, I present the
Cutting Mat Chat
, a blog where I (Tyranid Horde) will take you through my work bench and show off what I'm working on, what my plans are and what has been completed, wrapped up in a nice central place. I did think about bringing back Excavating eBay, as it had a fun ring to it, but that blog has been dead for so long and there are definitely projects in there that haven't been finished to date...

Bring forward this new blog, with what I hope is an original title, to show off anything from
40k
(but not space marines), to Age of Sigmar, to scale military modelling. I'll go through my hobby plans down the line for some of these areas, and I also would like to address some hobby resolutions that I'm making and hopefully stick to them!
With that, I figured I'd list some of the goals I have set myself for the coming year. By no means are they set in stone, as I am liable to leave some of these incomplete, but here's a general list.
1) Paint more than I buy - This was a supremely unsuccessful pledge I made last year, culminating in the purchase of Nighthaunt, Indomitus and a second hand Tyranid army compared to 45 models painted.
2) Reduce the pile of shame - This goes hand in hand with number one, but worth making a separate resolution for!
3) Learn more airbrush techniques - I learned a lot in 2020 with my airbrush and I figured I'd continue the trend. I want to start learning to use metallic paint through the airbrush for a start, then I can focus on things like
OSL
and other fun effects like that
4) Attempt more scale modelling - Something I got a taste of in December, I want to get back to my hobby "roots" by clearing out the pile of scale model aircraft and tanks I haven't touched in years. This won't be to everyone's taste, but if you fancy some shoddy rivet counting, there'll be some of that!
5) Finish off at least one faction and shelve them for a bit - Prime candidate for this are my Excoriators, I don't have a massive number of them and I can round out a decent sized force by the end of the year I think. The other option is the Exodite project I've been tinkering with for the past year or so. I would like to finish that, but I feel I need a vehicle in there to round it out!
BONUS) Try some new painting styles and incorporate kitbashing into projects.
Now, moving on from this I thought I would do a quick breakdown of what I'm working on and what you'll expect to see as the blog progresses. I have a few
WIPs
ranging different themes so below you can find a summary:
Eldar & Exodites
Eldar have taken a bit of a back seat as I work through my collection of space marines but I have been steadily working on them in the background, both on my normal Craftworlds and on my Exodites. If you read my older blog, you'd have seen where I stopped painting my exodites... and then didn't continue. Since that I started work on a Wraithknight along with some older jetbikes in order to clear some space in the pile of shame. I managed to get quite far with them in tandem thanks to some airbrush work, but some personal life issues meant I was away from my hobby desk more often than not and when I managed to get back to a bit of painting, I'd forgotten them at my parents place! So below is where I got to and now I have them in my possession again after a house move so I'll be able to knock them out quickly enough. These guys ended up quite bright and follow the same scheme as a Falcon I'd painted up in 2020. I like the vibrancy I achieved although we'll see if they need to be toned down to match the rest of my force.
Wraithknight
WIP
Jetbikes
WIP
In addition to those, I kitbashed an Autarch which is tacked together in the photo below but I did glue and give him a quick airbrush. He's basically a stock Prince Yriel due to legends coming into effect and this was my answer to it. Managed to incorporate 3 different aspect shrines into the kitbash too so I'm pleased with his fluffy side. Another one on the list of projects for this year: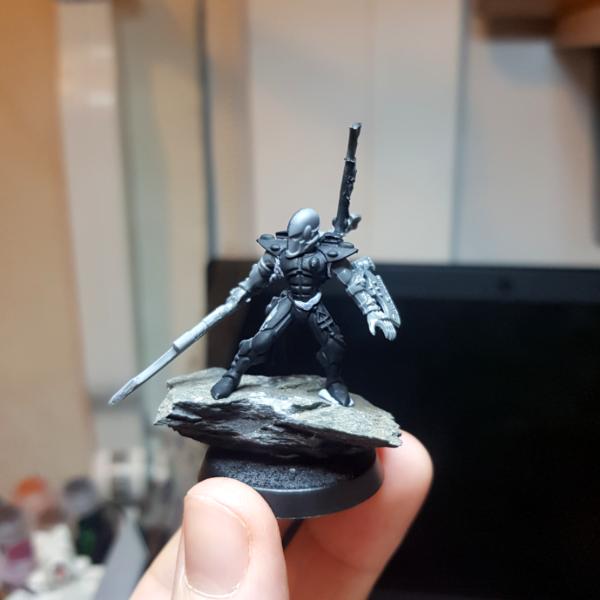 I do have some more things to upload that have been
WIPs
for a while, but I don't have recent or decent photos of them to show them off yet. They include some Warp Spiders and my Exodite kitbashes. All the more reason to stick around!
Experiments in Blanchitsu
January's painting challenge came around and with it a very cool theme for the month- "New Tricks" in which the entrants have to do something new, be it new minis, techniques or what not. I went for a new painting style, one which I'd wanted to try and never had an excuse to so this month I got my excuse. I went for Blanchitsu, aka John Blanche's grimdark/arty painting style which many people have adopted for their Inq28 or AoS28 games. It features a lot of browns, yellows and reds and converting is part of the gig. I don't have anyone to play either, so I pulled out some stormcast I was never painting and started building a mini for the month. That mini turned into two and I finished the first in a couple of evenings. Oil painting was a reductive process in this one so it was quite speedy once I had a basic zenithal prime done.
My goal with these is to now build a small (3-5 minis) Inquisitorial retinue in this style and have each member or henchman be converted and weird. So far I have what looks to be a Crusader and the other is something else? He's a bit lumpy so could be a psyker but I'm open to suggestions as to what role he could serve.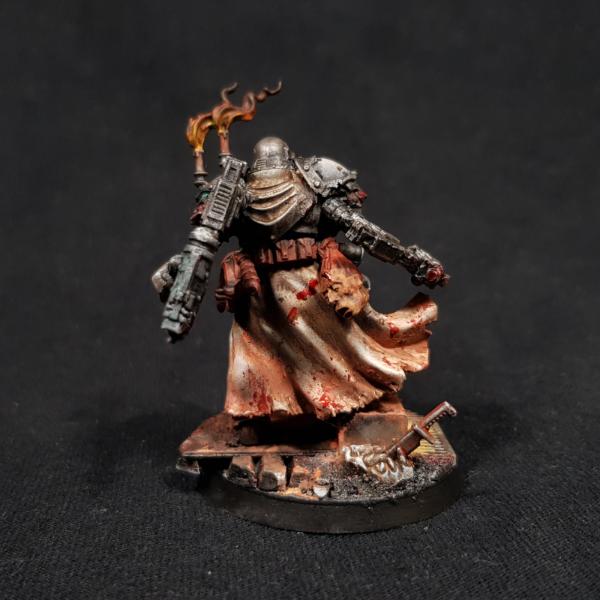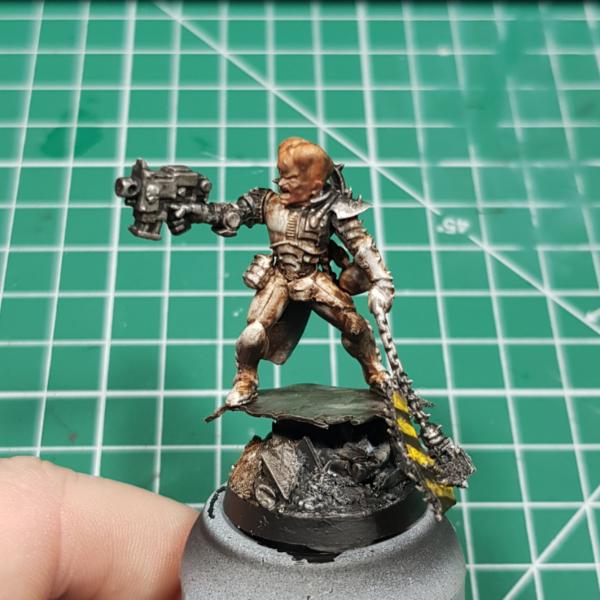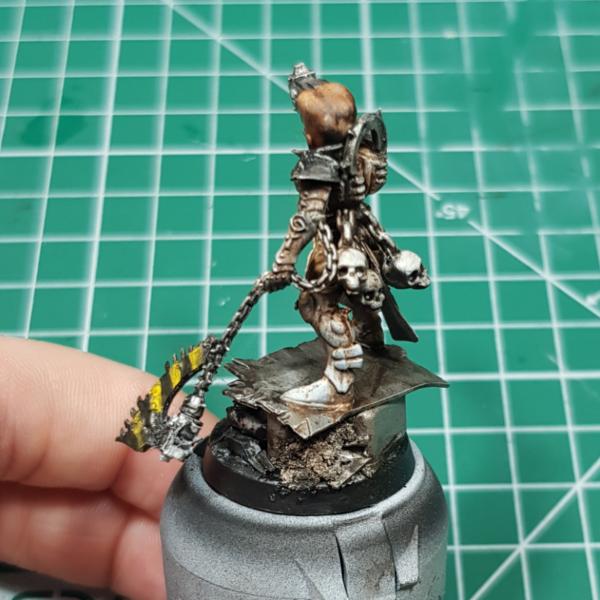 Scale Modelling
Scale modelling is something I always enjoy touching on but never manage to do a lot of. I am by no means a rivet counter, but I do like my historicals to be somewhat accurate and I do tend to spend time researching rather than doing the work on the model itself. I finished a Porsche 911 for the December Painting Challenge and it gave me the itch to try out scale modelling properly this time. I started an Airfix 1:72 MiG-15 (Korean War Soviet jet) in 2020 as a break from Warhammer and like all projects for me this year got shelved. The new year rolled around and I dug it out again, because painting aluminium on a historical model is incredibly easy. Right? Not really, as upon reading there are loads of metal paints you never see in Warhammer, like Alclad to name but one of many weird and wonderful paints. I decided to test out my workhorse brush with Vallejo's Metal Color range of paints as I had a pretty good colour match to the Soviet-era jets and may as well use the model as an experiment and motivation to completing some of my hobby goals. I thought I'd do a small photo by photo of the build and painting as it seems to be the done thing in the scale modelling world.
Assembly
Poor fitting fuselage meant clamps were needed!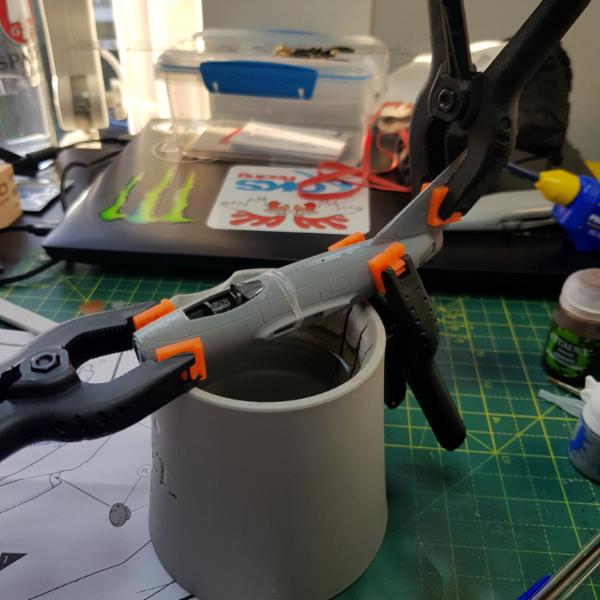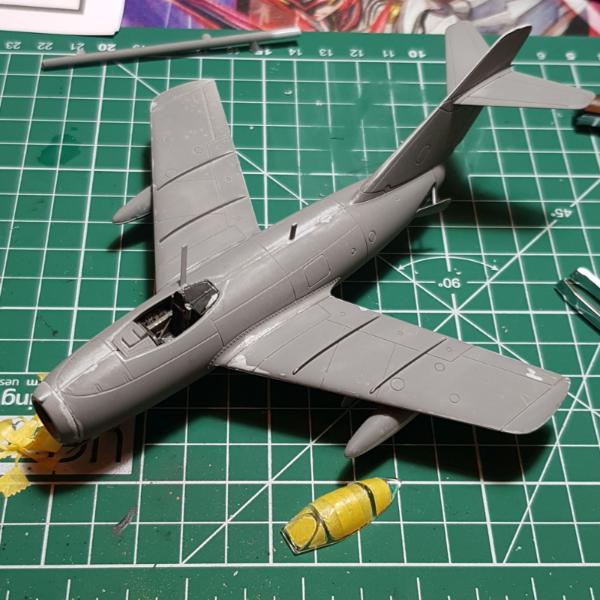 Cockpit detail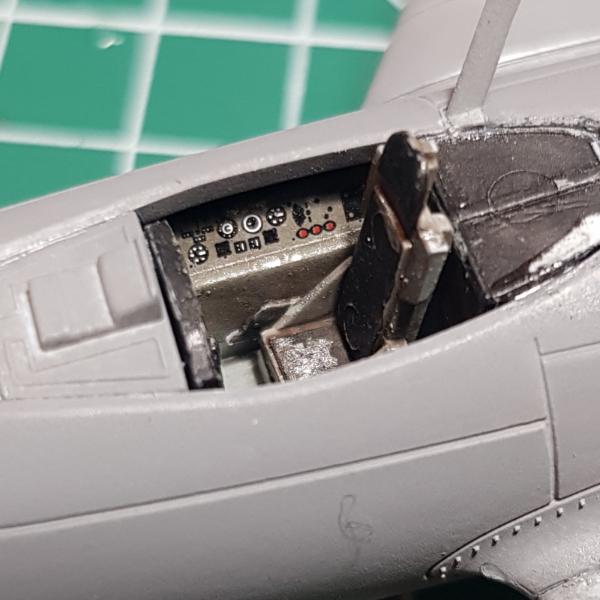 Canopy masked off and preshading work done. Not very happy with the preshade as it was my first go but it didn't matter too much as the silver paint seemed to cover it up very quickly. Maybe under better lighting the effect of the preshade will be apparent, but I'm not noticing much and wondering if the paint was too thick or something through the airbrush. Next steps after this is to mask off the nose for painting red as I'm going for a classic Soviet MiG-15 and not another country's scheme (I'll find photos for comparisons) then varnish so I can apply decals.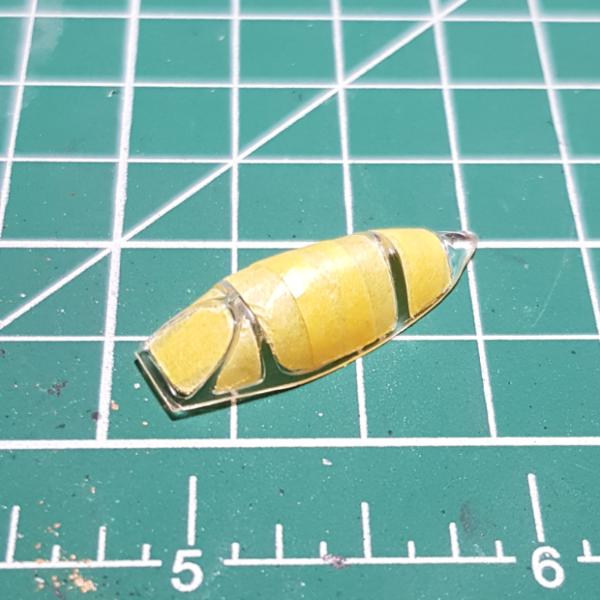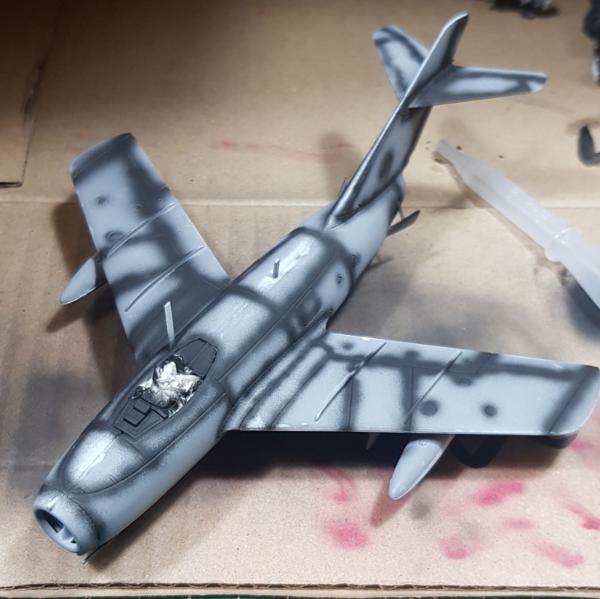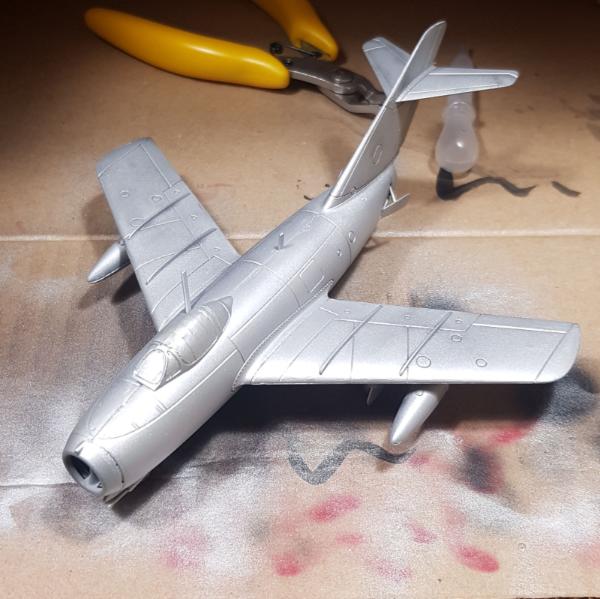 Thanks for reading this disparate start to my newest hobby thread, I'll hopefully keep on track with this one as Covid doesn't have me playing many games or doing anything else but work on my PhD, binge on Netflix and cook!
Cheers!
-
TH