On a bit of a "Lockdown is easing" wander around the highways and byways of Scotland, I came across this (rather good) shop
https://www.legionforge.co.

uk

/
and decided to support my (not local at all, unfortunately - I live nowhere near there)
FLGS
. Bought some bits and pieces along with the Underworlds starter, as it's a game I've been meaning to look into for a while now and the "no deck building required, just play" format suited my needs.
This comes with two warbands. As a non
AoS
player, and old school Warhammerer, I may get some of the names wrong. This may be deliberate.
First up, the goodies - "Storm of Celestus" - Big Armoured Mans (and Woman) with War Griffon Dog Thing.
These were a joy to paint - they feel like old-school metal miniatures, plenty of undercuts, good deep texture which responds well to my normal technique of "get a decent block colour on then wash to find the detail". Two layers of Volpus Pink contrast on the cloaks produced a nice deep purple.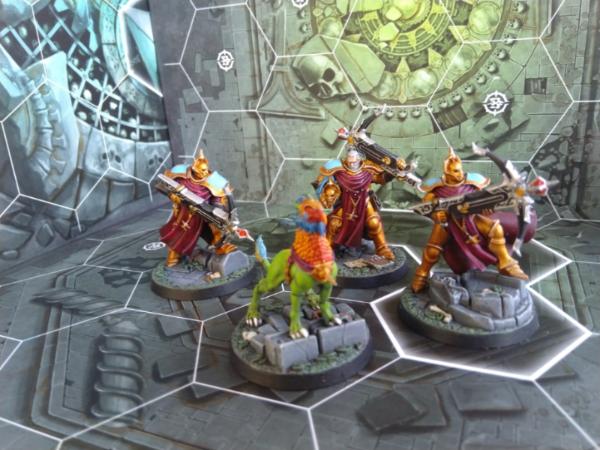 Drakan Celestus is the chief of these hefty folks. You can tell that because he doesn't wear his helmet.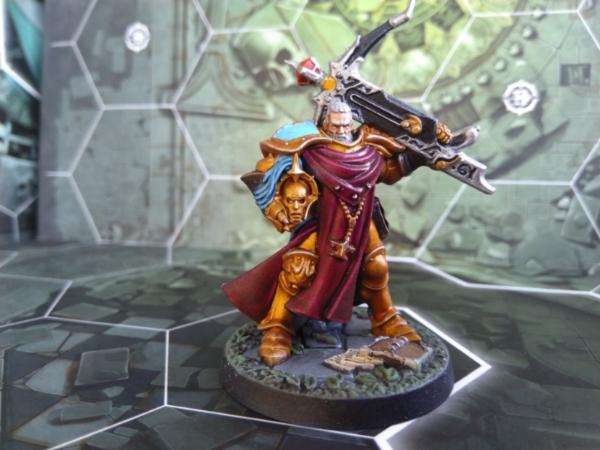 Aphus the Brave has absurdly large shoulders. Therefore his attack is shoulder barge. I am not making this up.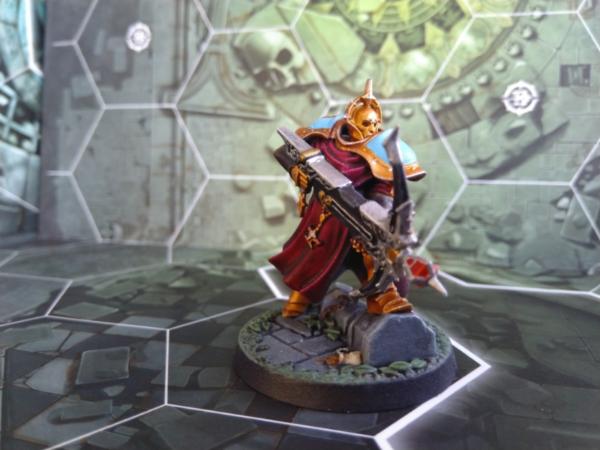 Melissan Star-sighted, in spite of being about 9 feet tall, still feels the need to wear heels. Therefore her attack is kick. Again I am not making this up.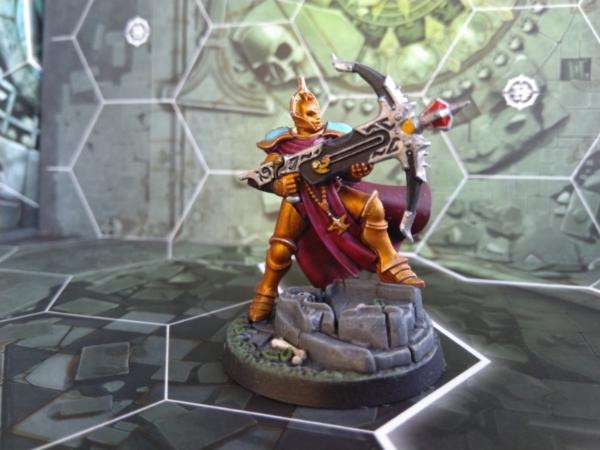 Sleek is a Gryphound. Or something. Part eagle? Anyway, you know what's cooler than an eagle? Parrots! I based its colour scheme on a Rainbow Lorikeet.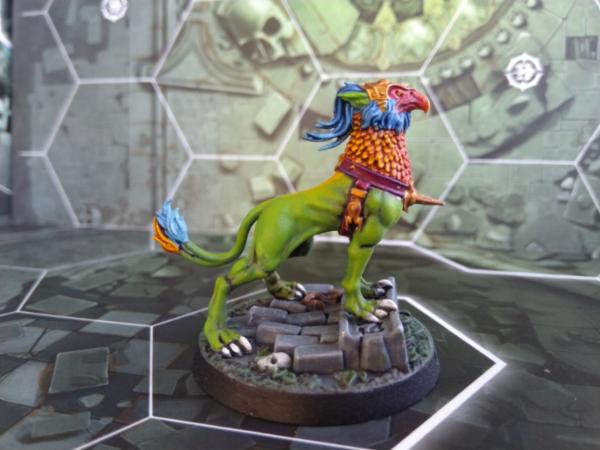 Next in the box are Drepur's Creepurs. Part horse, part ghost. Or something.
I gave them a zenithal base coat in reverse of Militarum Green contrast, which you can shoot straight through an airbrush without dilution. I think that worked rather well, and gives them an illusion of being lit from below.
I still think that when you line them up like this it looks like a weird version of Abbey Road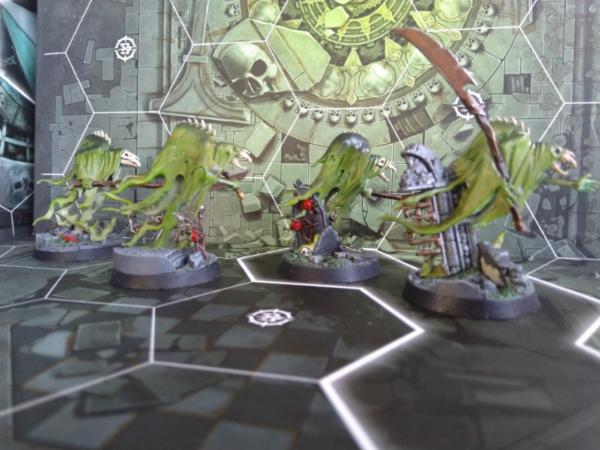 Viceroy Drepur, BossHorseGhost, has less cool stuff on his base than his minions but neatly demonstrates that you don't need to open the window when you're intangible. Here he's going for his big solo.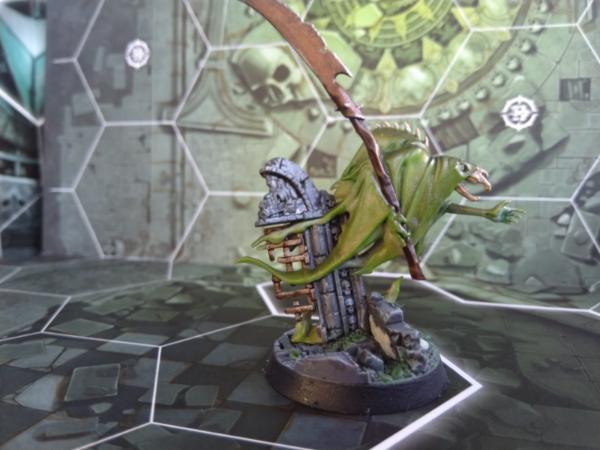 The DrumGhost is called the Patrician. I have no idea why. The roses on his base look ace though.
Godrig the Lance holds his SpearAxe like Angus Young off of
AC
/
DC
holds a guitar. The fans are literally clawing their way out of the ground to listen.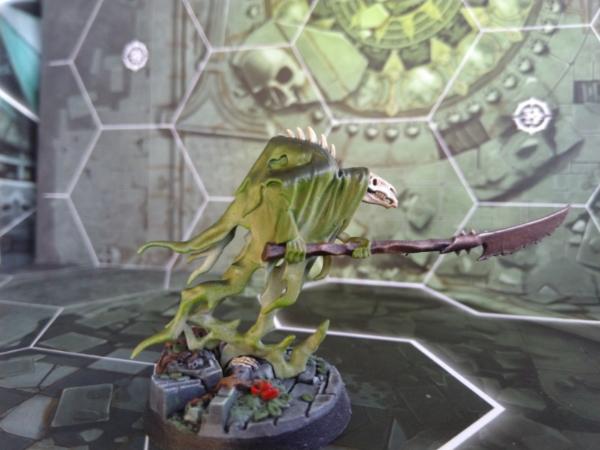 And Sire Haqfel has a pet raven to help out on backing vocals.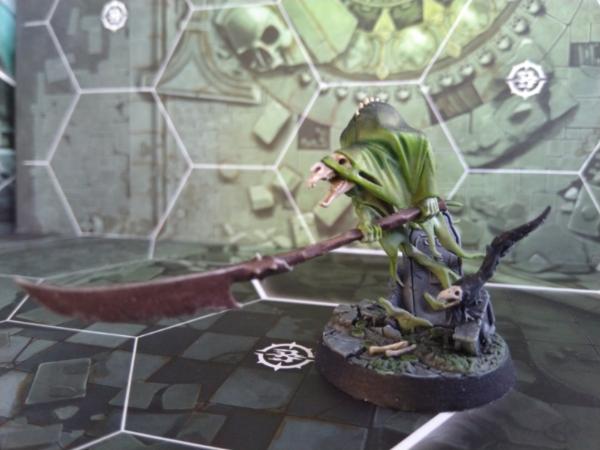 Really enjoyed painting these. I might even play the game at some point!