This is not a typical P&M showcase thread. Rather, it's an example of what can be achieved with
minimal
time, money, skill and effort.
This 1000 point army cost less than £60 and took less than 10 hours to complete.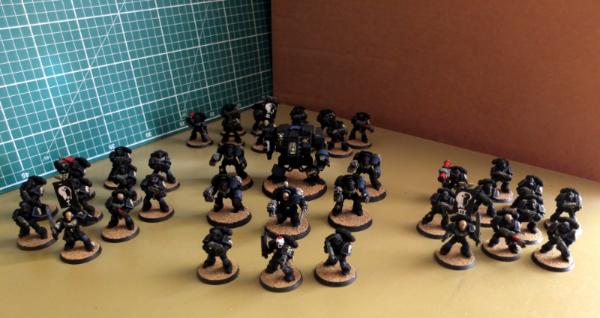 They are space marines from various chapters who have turned rebel, seeking out or being sought by Malal, as a mutually beneficial way to fight the other chaos gods. That's the fluff, which is great 'cos it means they have an excuse to fight anyone, and I can run them as regular marines, or maybe chaos when the codex drops.
Here's the leader, a Lieutenant in sniper-friendly white helmet: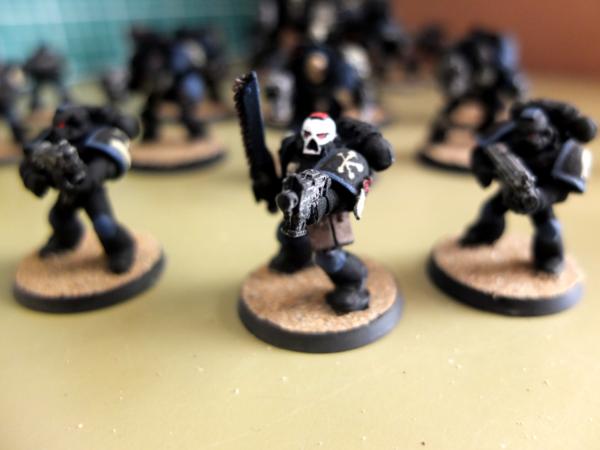 Most of the models were about £1 each off ebay, painted badly but crucially assembled, so I just sprayed them black - most of the paint visible is spray paint.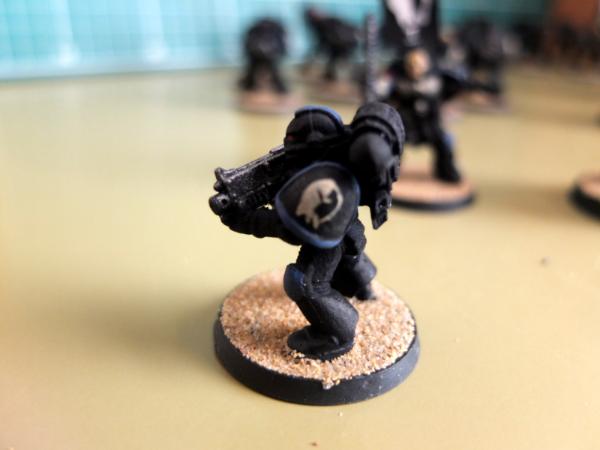 A bit of blue trim, a Malal skull, some gun metal, and there's your finished marine.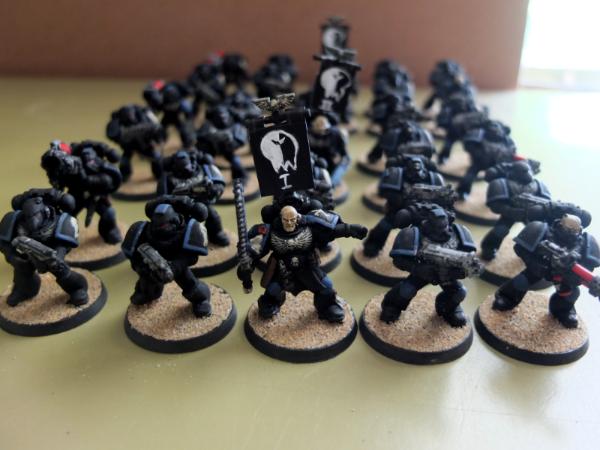 Bringing a Tactical Platoon is so super-meta.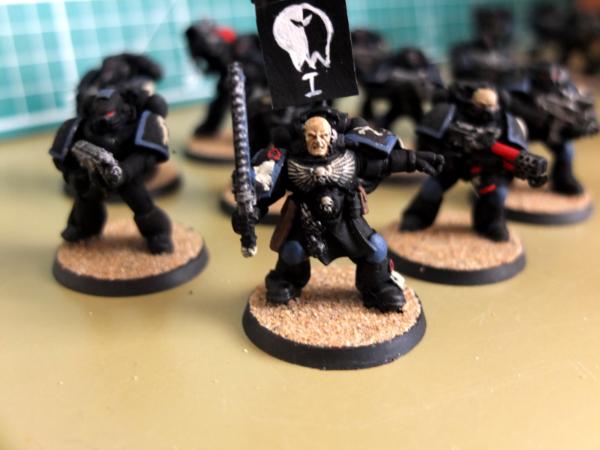 The only shading is a wash on the face. There is no highlighting at all.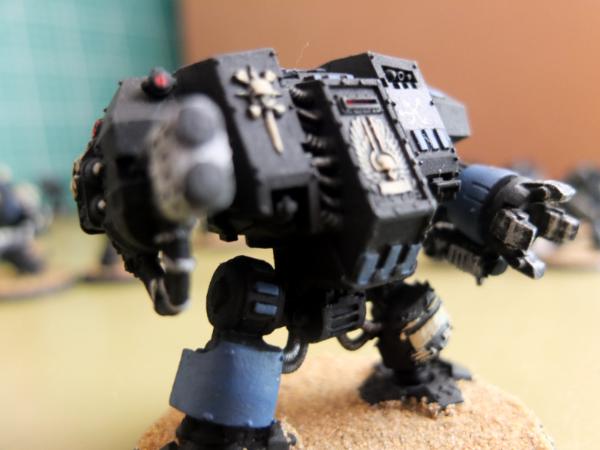 Beefcake!