My wife and I had a blast playing Blackstone Fortress during the lockdowns that hit our state. It was a nice weeknight game and painting venture which added a bit of excitement while we were stuck indoors. While I was looking up some painting tips for the models I also came across a video for painting 3d Printed Terrain specifically for
BSF
. I thought that would be a bit of fun and spent about a week printing off many different terrain pieces for use in Blackstone Fortress and then I had a go at painting them.
I'm a novice painter and this was my first time painting anything that was 3d printed with PLA, but the video made it look easy and true to its word it was quite easy. The black primer plus a black-purple base coat did a great job of masking most of the roughness that comes with PLA printing. The blue-purple and blue-white highlights also did a great job catching the many triangular edges of the print and fits in really well with the cardboard pieces. Below are a few examples of what the terrain looks like when painted and and paired with it's board piece.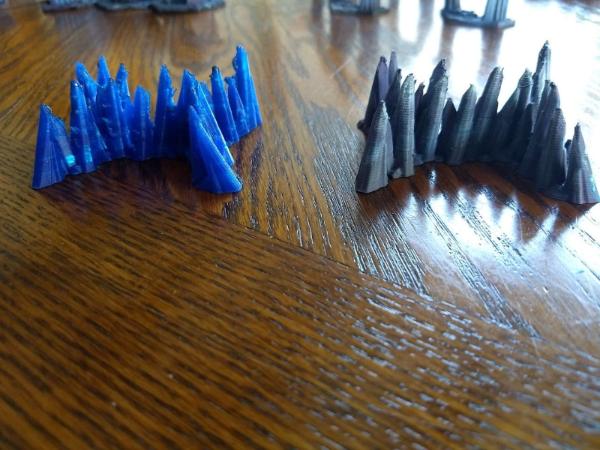 Here's a before and after shot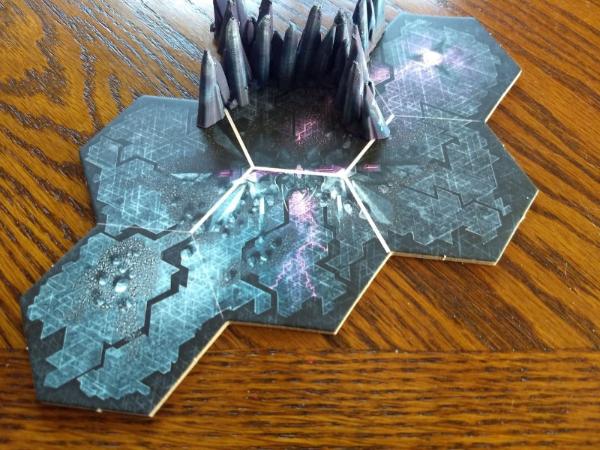 Each piece lines up with a specific cardboard tile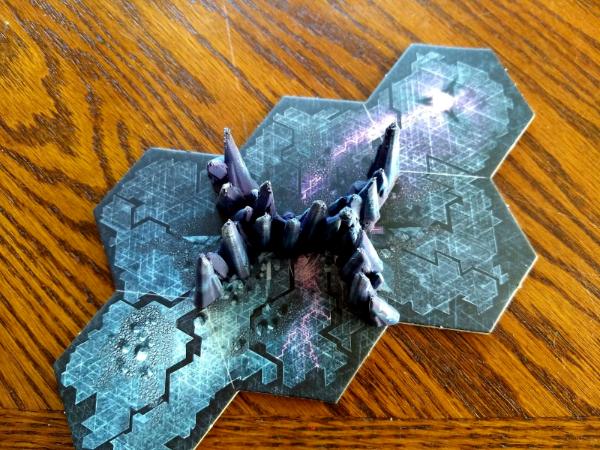 Here's what it looks like placed on the cardboard tile
Here are a few other example of terrain pieces in general.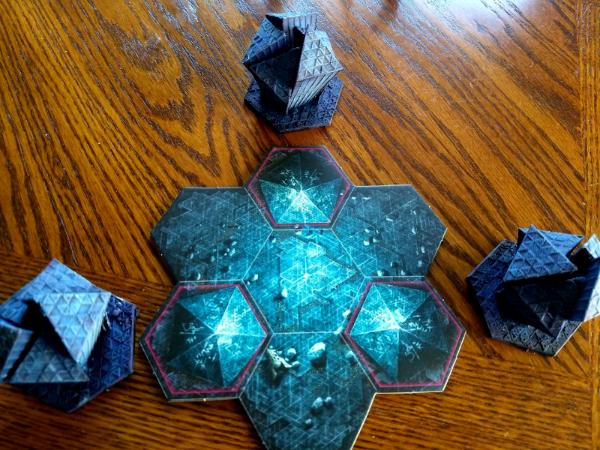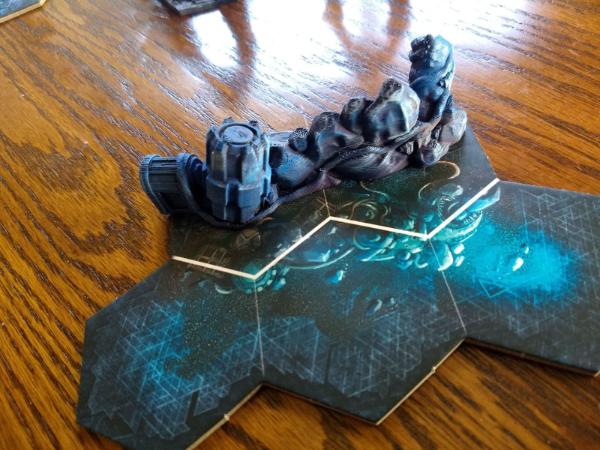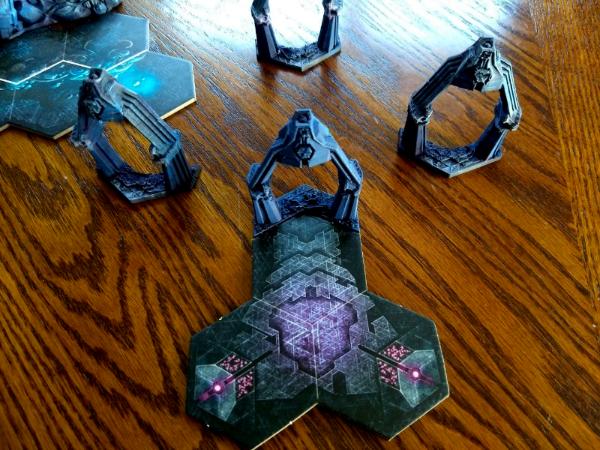 The painting is just quick and heavy dry-brushing all throughout. After I got the hang of the layering I was able to paint one of the cubic prisms in about 5 minutes which is lightning fast for me. The set comes with just about every piece you could want to print but you certainly don't need to print all of them. For us we just really valued having some visual terrain pieces for cover as well as the entryway portals for the maglev escape elevator. It's also makes for rather nice scatter terrain.
Here is the
painting tutorial
that I used. I opted for a bit more color and a bit less black. The overall
BSF
painting series is very beginning friendly for all the novice painters out there.
Here are is the
studio
who designed the sculpts, they also have compatible terrain options for the
BSF
expansions. We used the Token version since we planned on placing them atop the cardboard pieces rather than replacing the cardboard entirely. It was a great experience painting them as I had near zero experience prior to this, and I plan on following through and painting the next set once we start playing Escalation.
Cheers!