Hello to all tabletop wargamers and modeling fans. Here are our new releases from July: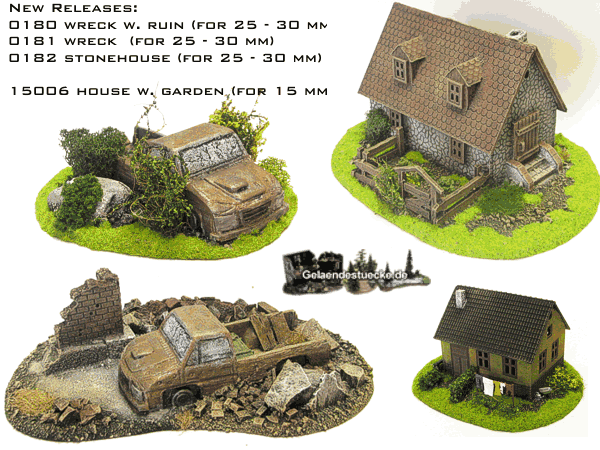 Scenery for 25mm-30mm (painted & flocked):
# 0180 wreck with ruin 27,95 Euro (only for a short time 25,95 Euro)
# 0181 wreck 24,95 Euro
# 0182 stonehouse 49,95 Euro

Scenery for 15mm ((painted & flocked):
# 15006 house with garden 29,95 Euro
The price can vary by dispatch and customs.
All of our scenery is handmade, hand-painted, ready-to-play and packed in cartons. If you have questions, contact us or our distributors, please.
Thanks for looking!

For full details please visit the official
ESLO Terrain website
.
Distributor USA & Canada:
Battlefield Design
&
The Tin Dictator
.