Thanks for the comments guys, unfortunately the eyes didn't turn out as I want.
One unfortunate slip with the knife and it was game over. Never fear though as I'm fairly happy with the outcome, even if it could have been better.
It just means the idea is out there for somebody with the skill to pull it off!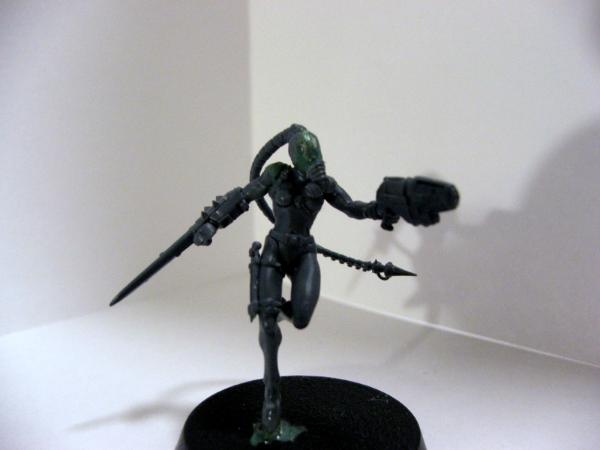 As you can see I added a gas mask to her face to break it up a bit. It looks a little bit space jokey esque now but I'm happy with it.
As for what the other Assassins, the sprues themselves are great and I'm currently working on the Culexus. Not quite happy with him so I'm going to have a think and revisit him before posting.
I bashed together some guys just as a bit of an exercise in fun. I need to add some guages/vials to them for them to be complete. I kind of imagine them to be an almost Mechanicus Custodes force. Perhaps operating on worlds like Vostroya etc.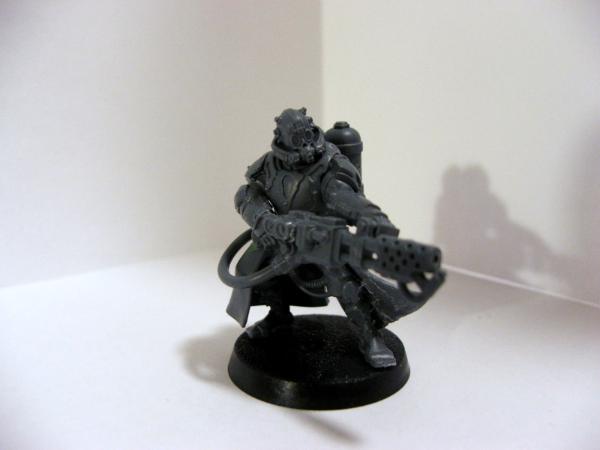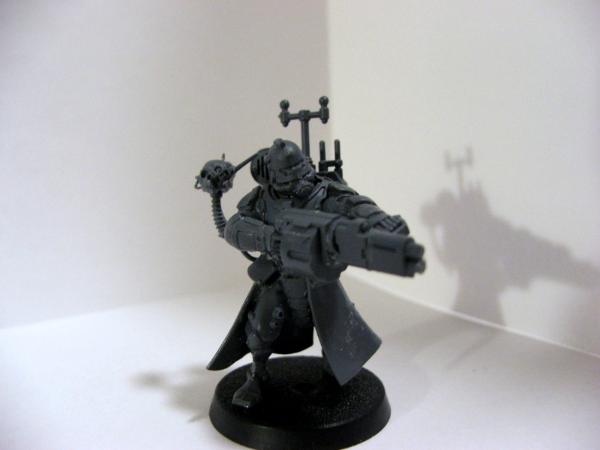 Nothing terribly impressive but I like the way they turned out.
This is something I have had planned for a while. A multi armed Magos. I was orinally going to use the Forgeworld Mechanicum character with the wolf skull for this guy but went with this instead. As you can probably tell I've been enjoying the tentacle maker...
Still very much a
WIP
as he needs some kind of backpack generator or other mechanical gubbinz to fill the void. I'm happy with the direction in which he's progressing.
Not got much background figured out. I wanted him to look pretty alien and the reasoning being that he is emulating a certain extinct species. I'm swithering on whether or not to make him simply a Heretek or full blown traitor. I do want to add some large mutants alongside him.
I'm definitely thinking Magos Biologis though. He still needs more tentacles though.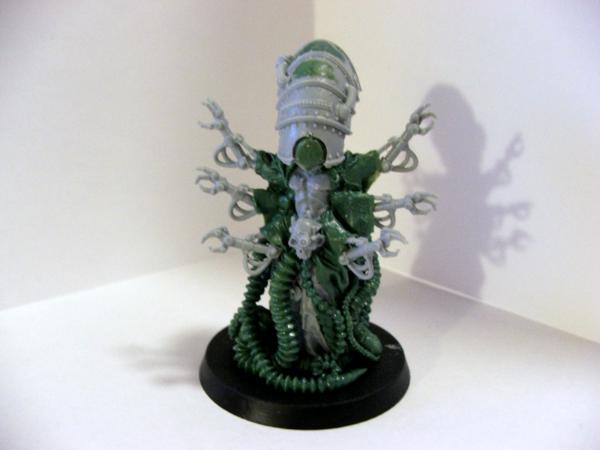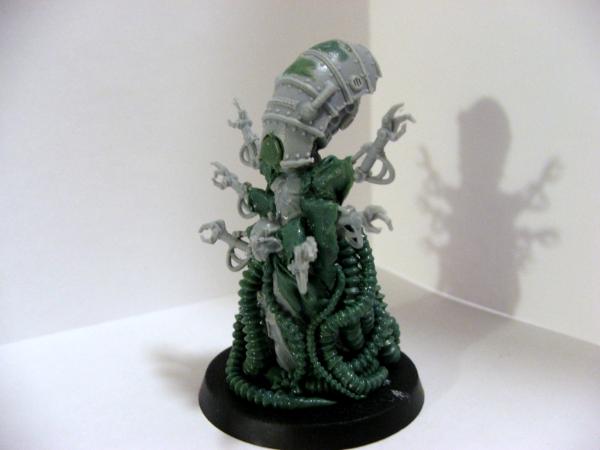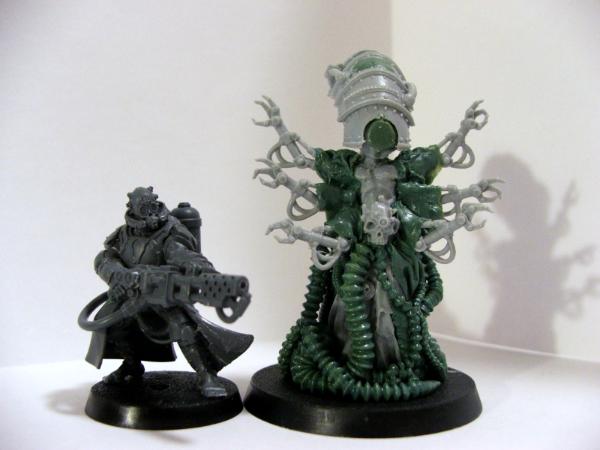 Thoughts or feedback much appreciate.
Background ideas also most welcome!