| | |
| --- | --- |
| Psyker Xanthis Raytheon | Created by Drhoz |
| Paintjob Rating: Need 4 more votes | Number of Views: 1519 |
| Coolness Rating: Need 4 more votes | Number of Votes: 1 |
This image needs more votes. Please use the vote box on the left to rate this image.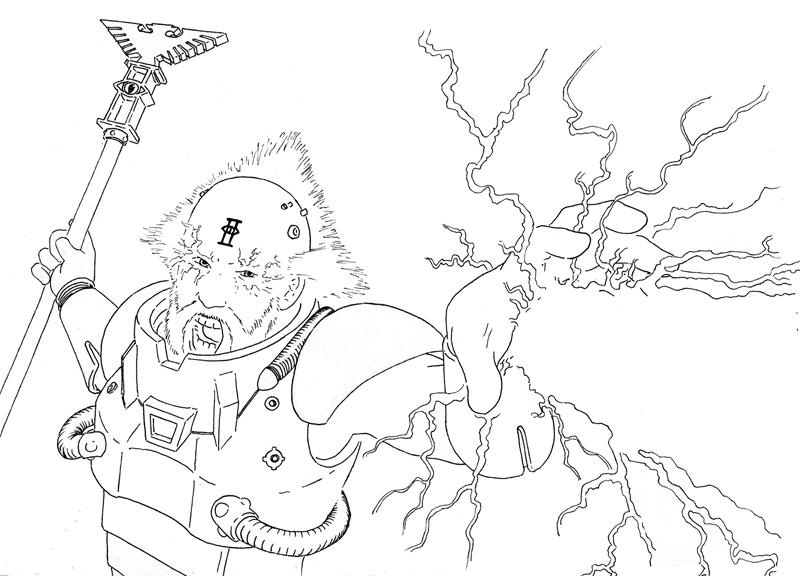 Image Description:
Born on one of the uncounted voidships of the Imperium of Man, Xanthis is the product of the radiation from the Plasma Engines, and the rather more insidious radiations of the Warp. But rather than being born obviously mutant, Xanthis was born with psychic potential, and had the extreme good fortune of not being flushed out an airlock as soon as these abilities began to manifest. Even more remarkable, he survived the long flight to Terra without being executed as dangerously uncontrollable, and wasn't sacrificed to the Golden Throne when he got there. He staggering good fortune continued - he survived training at the Scholastica Psykana, decades of service in the Imperial Guard without being executed 'For His Own Good' by his chaperones, and thanks to a clerical error is now making his way deep into the Koronus Expanse on the Rogue Trader vessel Rose Tattoo. PC portrait for the Rogue Trader campaign I run. Warhammer 40 c. Games Workshop, RT:RPG c. Fantasy Flight Games
Image Tags: Artwork, Character, Characters, Fantasy Flight, Koronus, Koronus Expanse, Psy, Psyker, Rogue Trader, Roleplaying, Rpg, Rpgs, Sanctioned Psyker, Warhammer 40,000





Comments:
No comments have been added yet. Be the first! People love to hear what others think about their projects so please let them know.

You must be logged in to post comments.