| | |
| --- | --- |
| Plague Worms | Created by Garage Models |
| Paintjob Rating: Need 4 more votes | Number of Views: 408 |
| Coolness Rating: Need 4 more votes | Number of Votes: 1 |
This image needs more votes. Please use the vote box on the left to rate this image.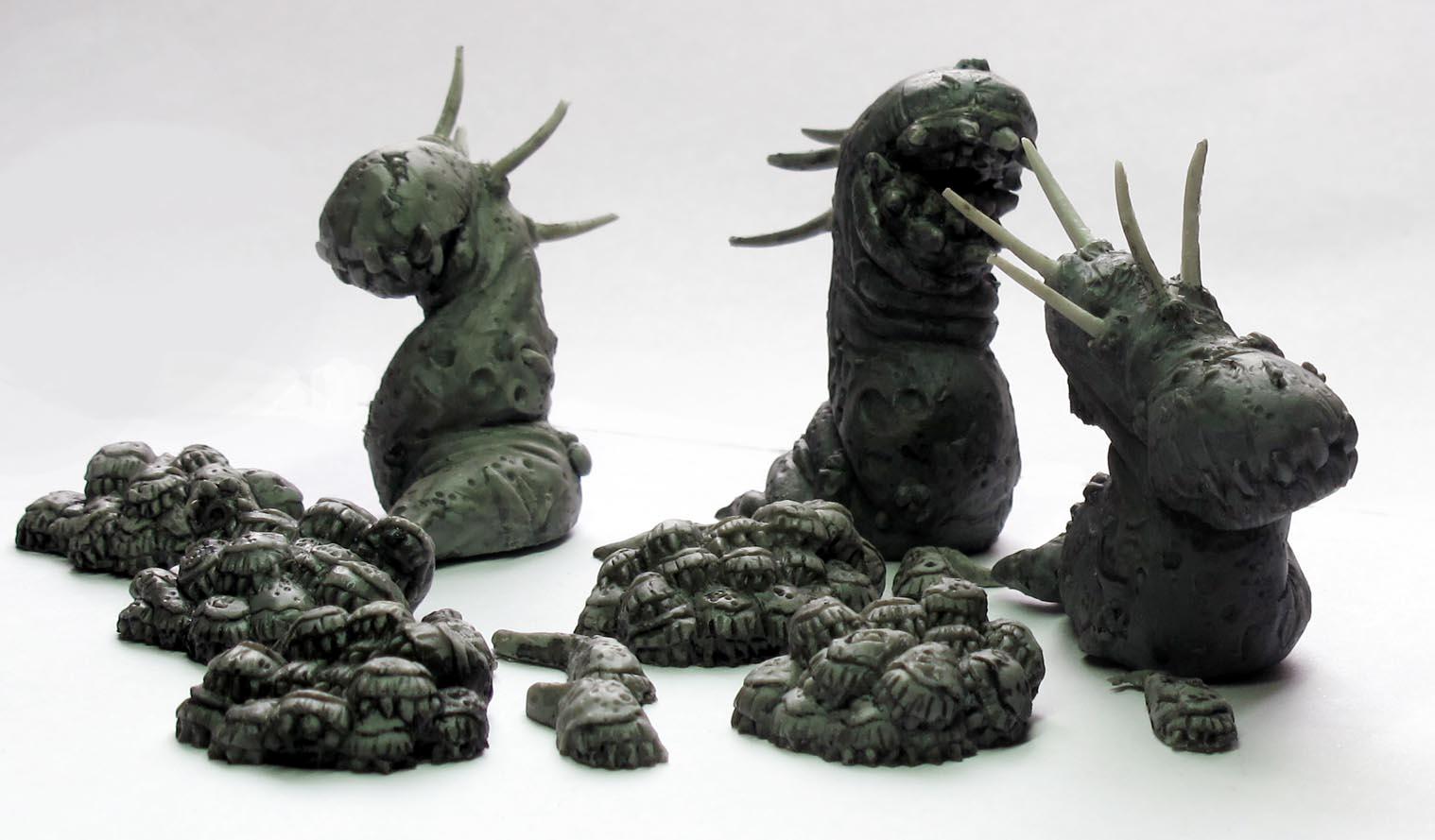 Image Description:
Proxyware for Chaos Demons, 3 large adults (round 2&1/4" tall), 5 swarms and 7 loose small. fit on standard TT bases. This model is supplied unpainted and will require cleaning and assembly. This models is a resin garage kit. The Nar Gul These worm like beasts of pestilence are a plague on the lands they infest. Ranging in size from swarms of juveniles that swamp victims in a carpet of bodies ripping and burrowing into them as they thrash in anguish only to be subdued by their paralyzing bites.To the fully grown adults that tower over men armed with massive maws filled with teeth. When the adult have gorged themselves they produce pus filled blisters on their hides that incubate their larvae until they burst leaving weeping sores and pox marks. These grubs will hang to the adults feeding on morsels before finally falling off when they become too big and join the sea of juveniles below. If only these horrors were contained to their preferred habitats of the dark caverns but as the food sources are stripped the adult will start to form cocoons around themselves emerging in time as the terrifying Monarchs that will fly to new sources of food and start it's cycle of chaos again.
Image Tags: This image has no tags yet.


Comments:
No comments have been added yet. Be the first! People love to hear what others think about their projects so please let them know.

You must be logged in to post comments.