| | |
| --- | --- |
| Count's retinue/household guard | Created by Pacific |
| Paintjob Rating: Need 5 more votes | Number of Views: 159 |
| Coolness Rating: Need 5 more votes | Number of Votes: 0 |
This image needs more votes. Please use the vote box on the left to rate this image.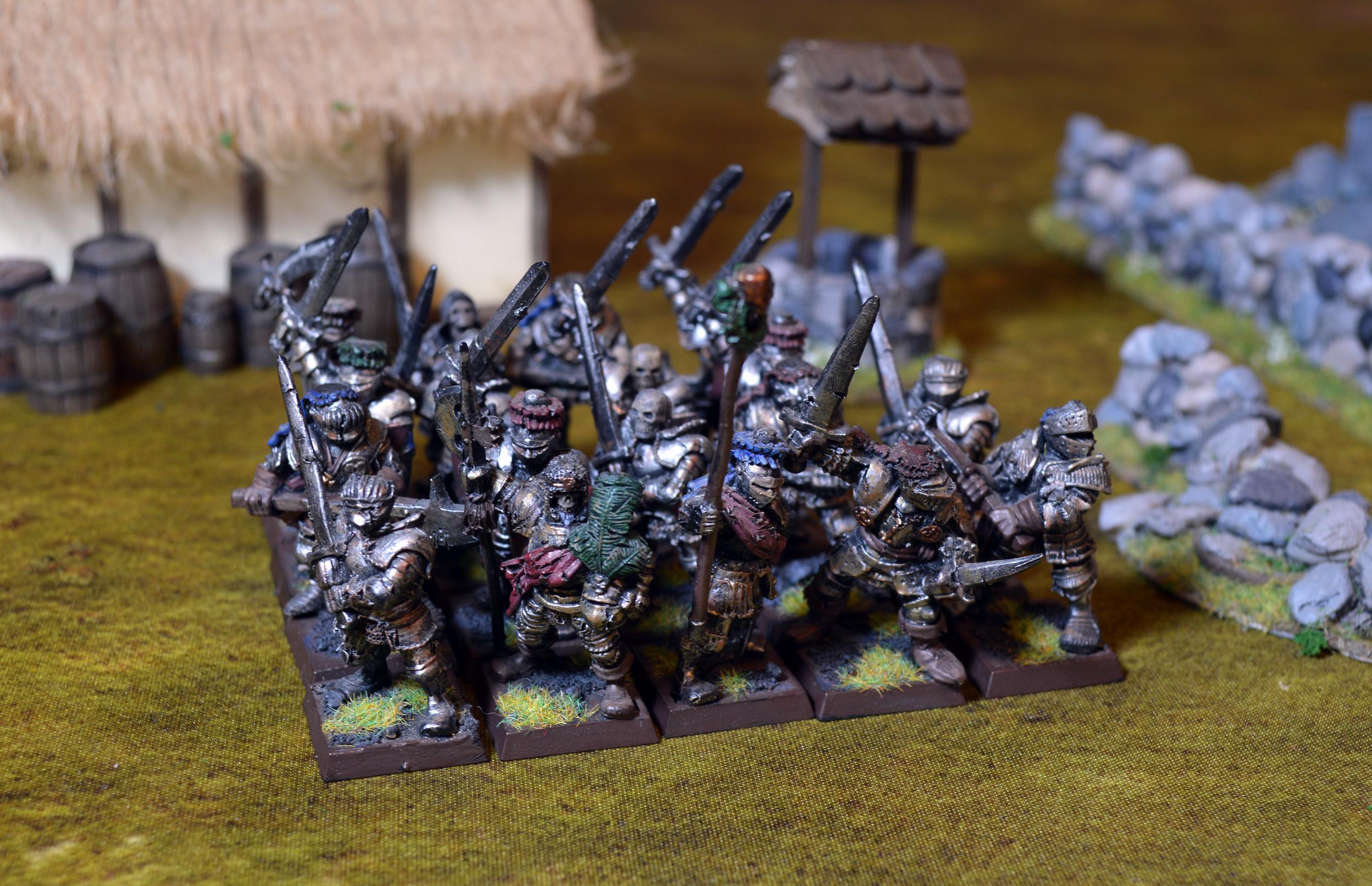 Image Description:
Not all of those held by undeath follow in a mindless fashion. Some of those that held some memory of martial honour, of fevered half-dreams of time spent amongst the living. Such were the Count's household guard. All were once warriors of renown, all were fallen in battle by the Count or his chosen, and all were given a simple choice upon death: Sink into the earth, or rise once again and fight for the Count and his legions. This choice separates them from the rotting horde that marches alongside them; a free will that furthers their prowess in battle and hunger for victory. These miniatures are a conversion based on the old metal Empire Reiksguard miniatures, with some damage/weathering added. There are numerous skeleton/undead kits interposed.
Image Tags: This image has no tags yet.


Comments:
No comments have been added yet. Be the first! People love to hear what others think about their projects so please let them know.

You must be logged in to post comments.

Image Details:
Resolution:
2500x1615
Uploaded:
2018-11-29 22:28:34