| | |
| --- | --- |
| Vampire Count Blood Knight General | Created by Pacific |
| Paintjob Rating: Need 5 more votes | Number of Views: 152 |
| Coolness Rating: Need 5 more votes | Number of Votes: 0 |
This image needs more votes. Please use the vote box on the left to rate this image.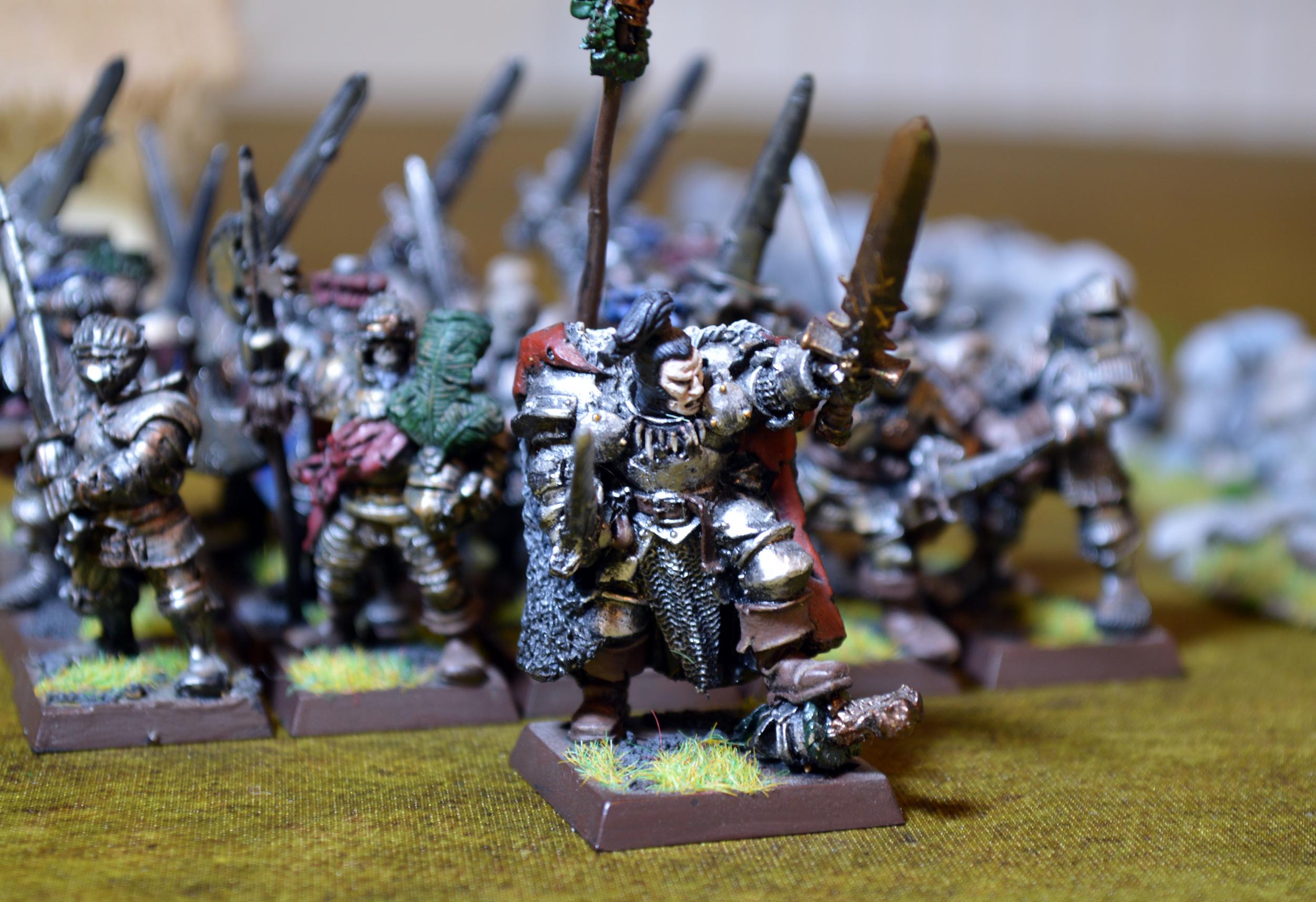 Image Description:
Little is known of the past of the Count Von Reiterberger, other than he was once a famous general and swordsman that ruled over a duchy in Eastern Sylvania. Such was his skill with a blade that word travelled far and wide,of his desire to face an adversary that could match his formidable strength. One day an individual answered that call. Upon the first clash of arms the Count knew that he had at last met his match, for the unhealthy palour and lean build belied a strength that far exceeded his own. Smiling all the while, his foe cut him down, but took him in a vampiric embrace before all of his lifeblood could stain the soil. Von Reiterberger, now raised as a Vampiric kin, was unable to catch his assailant and killer as he fled laughing into the night. He now leads his undead hordes into battle, retinue guard about him, hoping to one day meet his nemesis and fight him on equal turns. The miniature is a combination of Chaos Champion and Space Wolf head, with a weapon swap.
Image Tags: This image has no tags yet.


Comments:
No comments have been added yet. Be the first! People love to hear what others think about their projects so please let them know.

You must be logged in to post comments.

Image Details:
Resolution:
2500x1713
Uploaded:
2018-11-29 22:28:35