The release of the new Dakka (in 2007) prompted the return of a classic Dakka tradition: The Dakka Painting Challenge! For those who aren't familiar, these are basically bite-sized painting or modeling competitions that challenge Dakka users to paint and/or convert a model in a short time span (typically around a month) to see who can do the best job. This can be a great way to challenge yourself to take on a project you wouldn't normally bother to do, and if your model is cool enough you might even win a prize!
Typically, entries go through a period of public voting to whittle them down to a final 5, which are then voted on by a panel of private judges to come up with the overall winner(s).
Check out the winner(s) and runners-up below and get inspired! Keep an eye out of the next Dakka Painting and Modeling Challenge in our Painting and Modeling forum and show us all what you're really made of!
Feb 2012 - Welcome to Thunderdome!
Whether it's Roy versus Decker on a rain slicked roof in cyberpunk L.A., Luke vs. Vader in the Emperor's throne room or even Gandalf battling against the Balrog in the bowels of Moria, duels stir the emotions like no other fight. Intense, personal and usually destined to finally settle a grudge; the battle can be a culmination of previous encounters or simply could be a chance meeting of two titanic forces. Although two men enter, only one will leave!
If you haven't figured it out yet, the theme of this Dakka Painting Challenge is the grand old duel. Paint up two models and have them face off in some thematically exciting fashion!
Click here to see the full voting results

for Dakka Painting Challenge #8.
The Winner - I Have the High Ground by heartserenade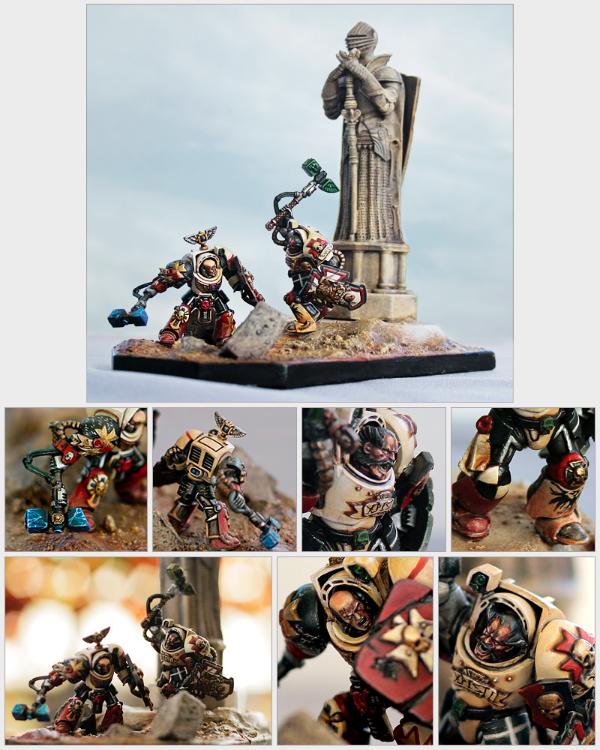 I Have the High Ground by heartserenade

Runners Up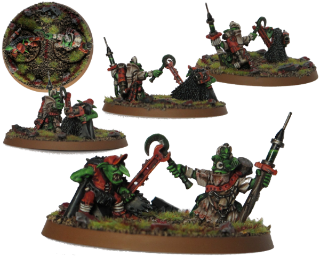 (2nd place) Grot Wars by Arakasi
(3rd place) Loyalist vs. Traitor by Decaius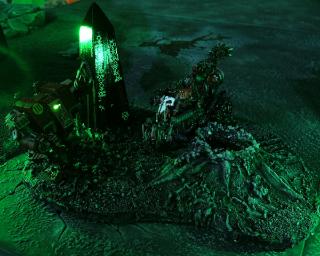 (4th place) Showdown on Kronus by Ouze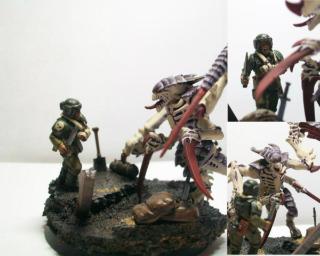 (5th place) Fear Denies Faith by Kavika0311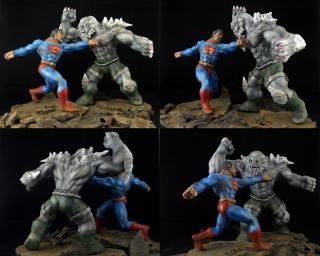 Superman vs. Doomsday by heavybolter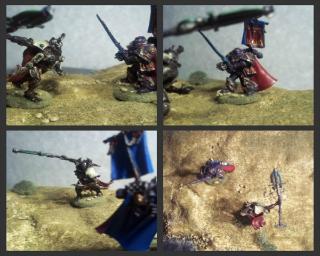 Man vs. Machine by Ecstasy in Service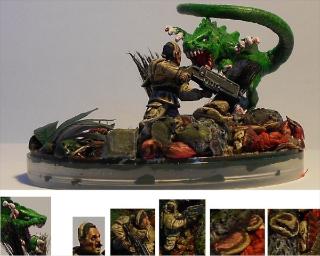 Clever Girl by Shado.Raith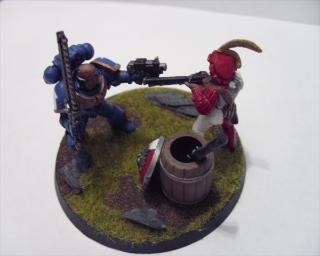 25 Years of 40k by RIChYc
Space Marine vs. Chaos by AegisFate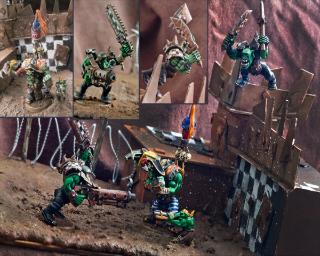 Ork Skrapp by MrMerlin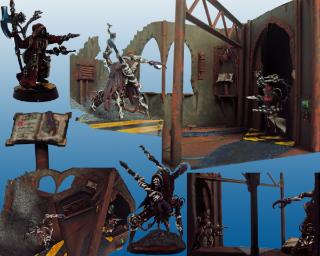 Purity vs. Corruption by Vitruvian XVII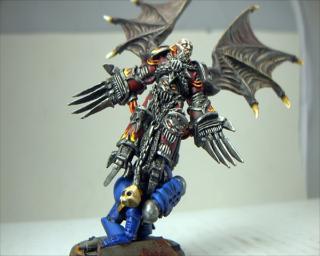 Chaos Lord vs. Space Marine by SlaveToDorkness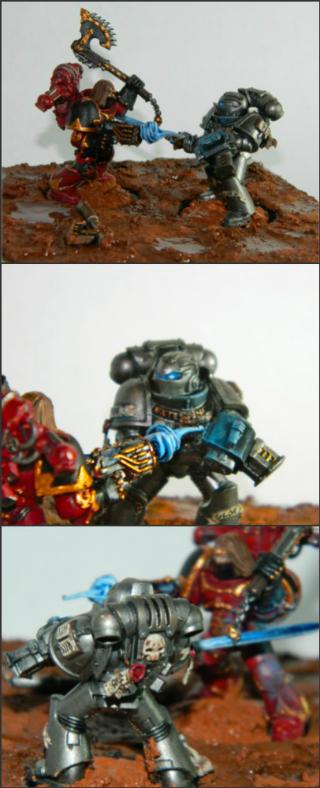 Grey Knight vs. World Eater by Haranos