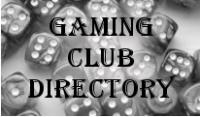 Gaming Club Name
No real name just alot of friends getting togeather to play. Most players are in the miltary and come and go.
Contact Details
Game nights are mostly on Wensday @ 6pm to 9pm And Sataday from 11am till whenever at Gamers Guild in Spring Lake NC.
Members
Dustin K., Jhon F., Jhon C.