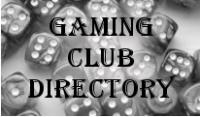 Gaming Club Name
The Sprue Posse
Club Description
Small Los Angeles gaming group. We are all located in West LA or Burbank, with one guy in Pomona. We are 40k only (or related specialist games such as BFG and AI), a good mix of tournament players and hobbyists. We play quite a lot of Apocalypse. We also help each other test armies for upcoming tournaments.
One of our signature events is a weekly gathering we call "Paint Night". Everyone convenes at someone's house on a wednesday evening and brings something to build or paint. Taking breaks is heavily discouraged and there is an atmosphere of productivity. The first rule of Paint Night is to keep painting (or building)! It's a great place to share painting techniques, brainstorm project ideas, or just distract yourself from the doldrums of the 'boring steps'.
Accolades
Shep, Somnicide and Gitsmack are all former GT 1st place 'Best Sportsman'; Gitsmack won Player's Choice at the 2009 Battlefoam Wild West Shootout; Antman677 won Best Painted at the 2010 Slaughter in Space 2
Pictures
Some pics of the guys from paint night.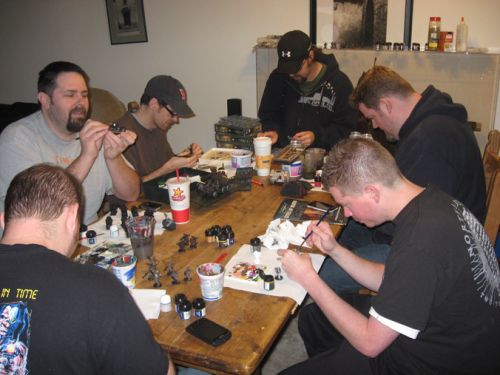 Our founder and vainglorious leader - Shep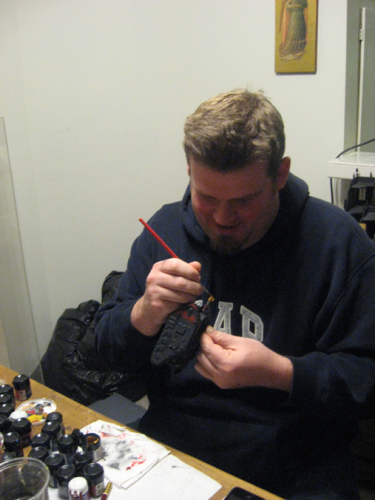 Gitsmack painting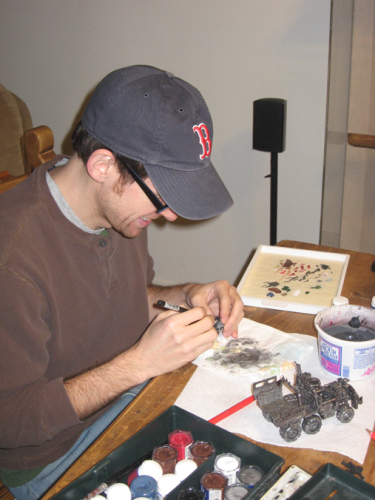 Contact Details
P.M. Shep

or Somnicide

to set up a game or to R.S.V.P. for a paint night.
Members
AbsoluteBlue

Antman677

GitSmack

Kevin Nash

Manimal

Shep

Somnicide

WolfLordKejl