What is Dakka?
DakkaDakka is a large, independent wargaming community that features discussion, tutorials and images for many games. If you are new to the world of wargaming then learn about it in our introductory article: What is Wargaming?















More About Dakka
DakkaDakka - Warhammer, 40k, Warmachine and Flames of War Community.
DakkaDakka is a large, independent wargaming community that features discussion, tutorials and images for many games.
Warhammer 40,000
Our warhammer 40k forums are among our most popular. They have been operating the longest and contain discussion about every facet of warhammer 40k from tactics and army lists to background and upcoming releases.
Warhammer Fantasy
The Warhammer Fantasy Battle Forums are consistently increasing in popularity and are almost on a par with our 40k forums covering the same large range of content with advice from some of the best tacticians the world has to offer.
Warmachine and Hordes
Dakka now has one of the largest Warmachine and Hordes forums on the web, and has a huge range of Warmachine Pictures in our gallery.
Flames of War
Flames of War and other historical games are growing in popularity here on dakka and we invite anyone to join in and discuss them in detail. As flames of war grows more popular, Dakka's coverage will only increase. Be sure to check out the Flames of War gallery to see some inspiring stuff.
Dakka Features
Dakka is a big site with a lot to explore. Here we highlight some of our more interesting features:
Wargaming Gallery
The dakka gallery is one of the largest wargaming galleries in the world and has a huge range of tagged miniatures from many game systems. From flames of war to babylon 5, and of course 40k. You can vote on images (like using hot-or-not), and use our advanced gallery search engine to find exactly what you are looking for, be it space marines, orks, cryx or Dark Elves!
Forums
The dakka forums are growing faster and faster and are the bread and butter of the website. They still maintain quality and a fair level of freedom compared to many other forums. Our most popular forum is News and Rumours, but Dakka Discussions and 40k army lists are very popular too. There are some important rules to consider (no spam, no swearing, no piracy) but everybody gets on well enough thanks to our great moderation team.
Articles
The dakka wargaming articles are run on a wiki (like wikipedia). We have a huge range of wargaming articles covering everything from tactica to modeling and painting and even some great funny stuff. If you are bored and want to have the equivalent of dozens of magazines to read then head over to the main articles page and start clicking around. Because it is a wiki, anybody can hop in and click the 'edit' tab at the top of the page, so if you have anything to add or just see some typos or bad grammar then you can help make it better for everyone.
Army Profiles
Dakka's army profiles are a throwback to the very earliest version of dakka from the late 1990s, where various armies were highlighted in detail. Our army profiles section now contains many armies from different game systems with in depth photographs, army lists and explanations of their signifigance from their owners.
DCMs
Help keep Dakkadakka.com running by becoming a DCM (Dakka Contributing Member) and enjoy a ton of perks for doing a good deed! For a small donation of only $25 a year you gain the following benefits:
Surf with ease! Get an ad-free site.
Be a celebrity! Get a 'DCM' marker in the forum listings and under your username.
Name yourself! Create your own custom title in the forums.
Expand your conversation! Post and chat in a private DCM forum.
Dakka Blog
Posted: 2016-09-01 02:59:07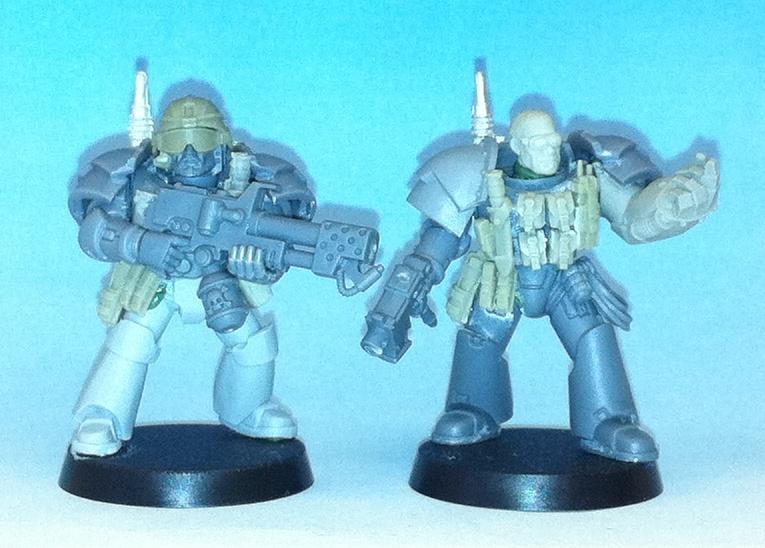 By miniholic


Posted: 2016-09-01 01:59:07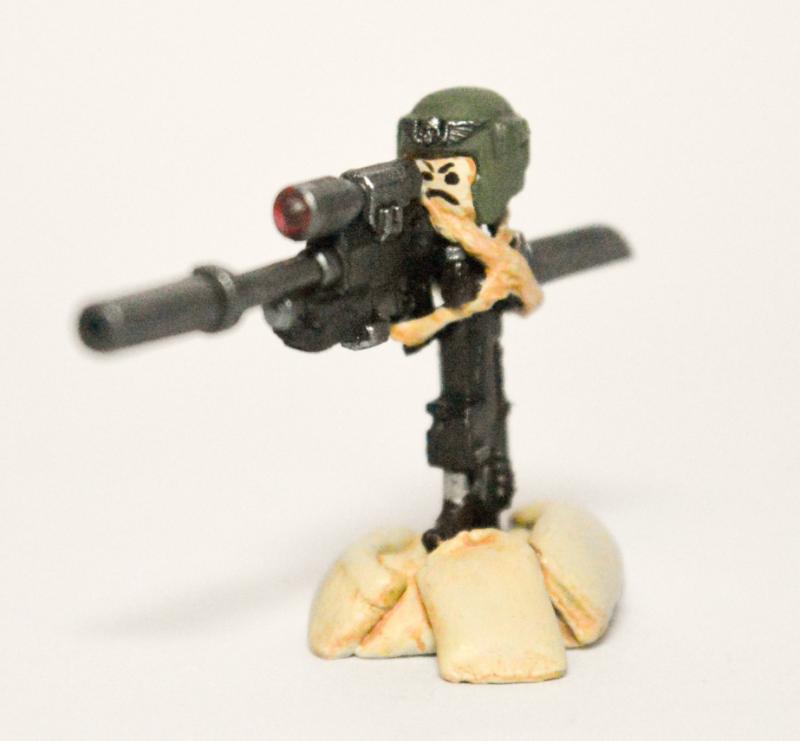 By kb_lock


Posted: 2016-09-01 00:59:07

Forum post by Iapedus, 70 responses at time of this post.

Due to the complete dearth of a decent FLGS in our immediate area (the last one having just closed its door and moved far, far away :'( ), a friend and I briefly mused on the idea of setting up our own store. Having found a decent spot and put a simple business plan together, we are both utterly stumped at how an FLGS can make any money or indeed stay in business :question:

Can anyone please enlighten us?

We had to make some assumptions when it came to the Trade Price offered by GW on their products (we assumed 30% lower than RRRP since other FLGS regularly offer 25% off) but even assuming this discount and a fairly unsustainable turnover (over 20,000 GBP per month) we still could not get the figures to work out.



Posted: 2016-08-31 23:59:07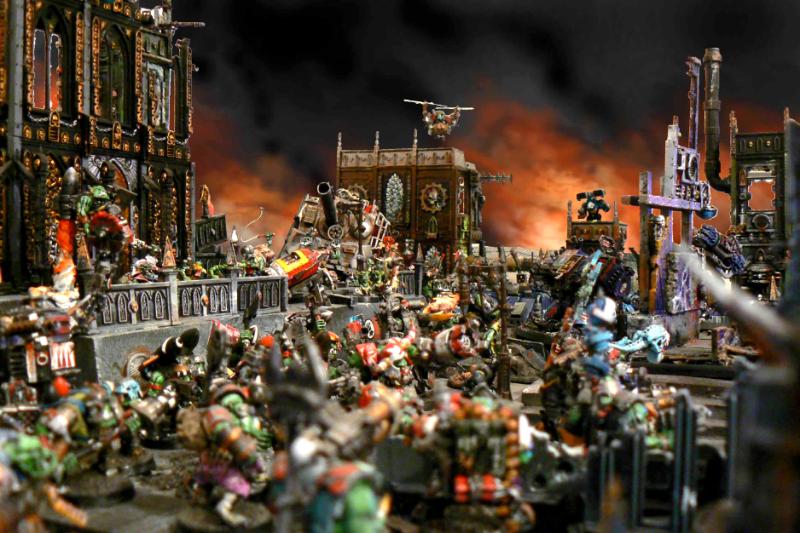 Taken with a Panasonic DMC-FZ7
Unknown creator


Posted: 2016-08-31 22:59:07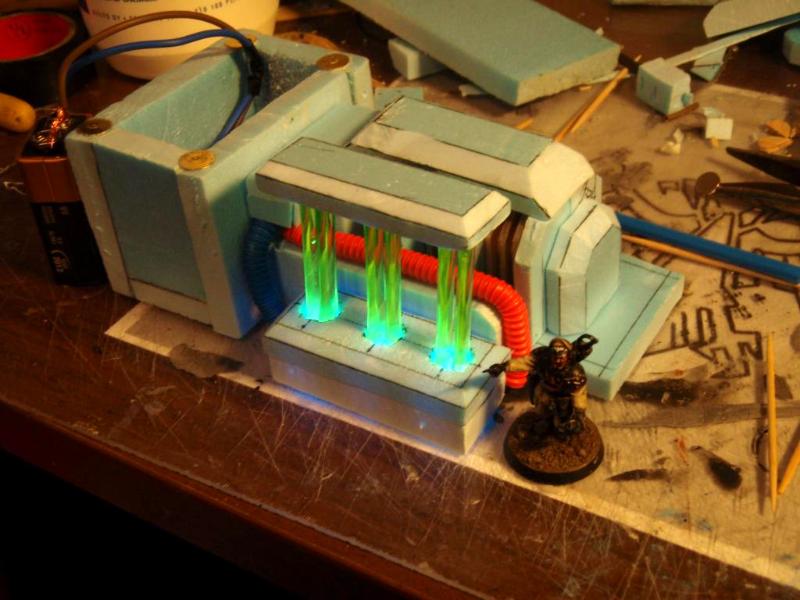 By PulleaHylje


Posted: 2016-08-31 21:59:07

By hobbytyrant


Posted: 2016-08-31 20:59:07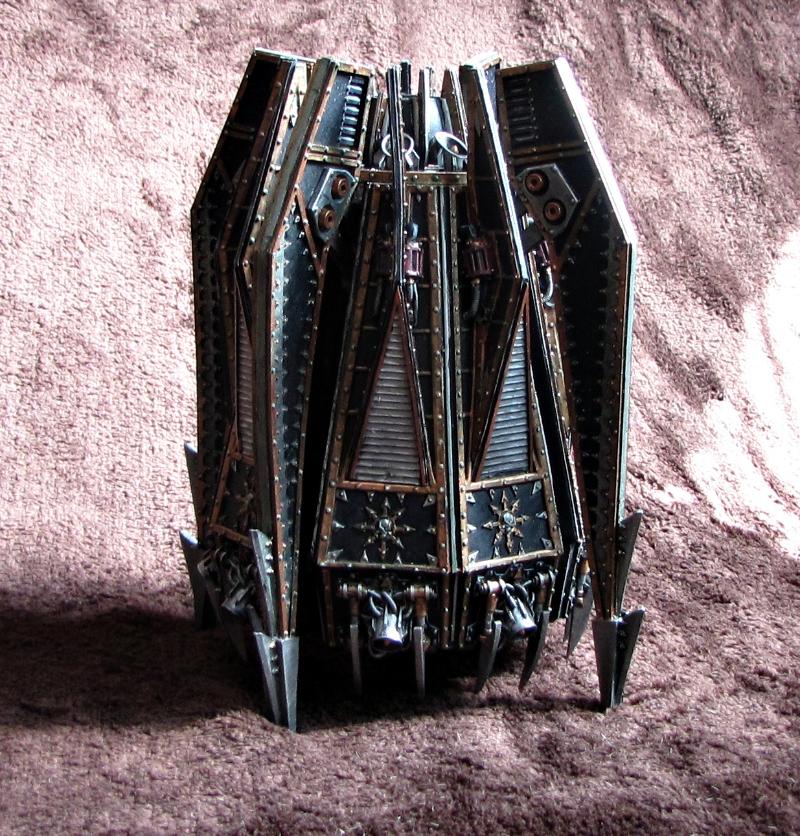 Taken with a Canon PowerShot SX1 IS
By setec


Posted: 2016-08-31 19:59:07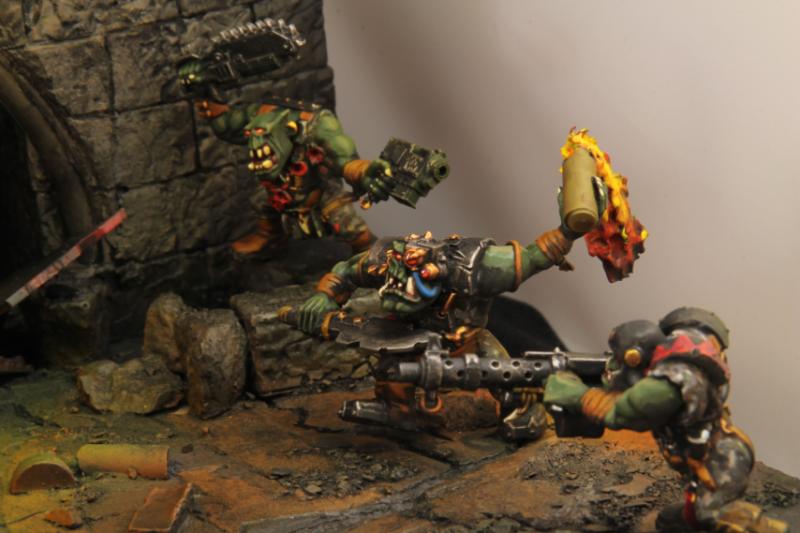 By Klaus, not Santa


Posted: 2016-08-31 18:59:07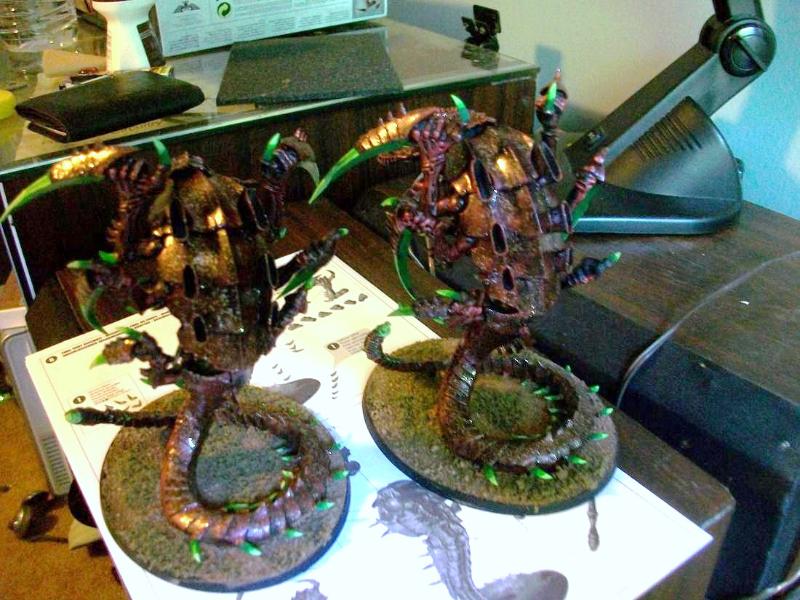 Taken with an EASTMAN KODAK COMPANY KODAK EASYSHARE M1063 DIGITAL CAMERA
Unknown creator


Posted: 2016-08-31 17:59:07

By bapfometh


Posted: 2016-08-31 16:59:07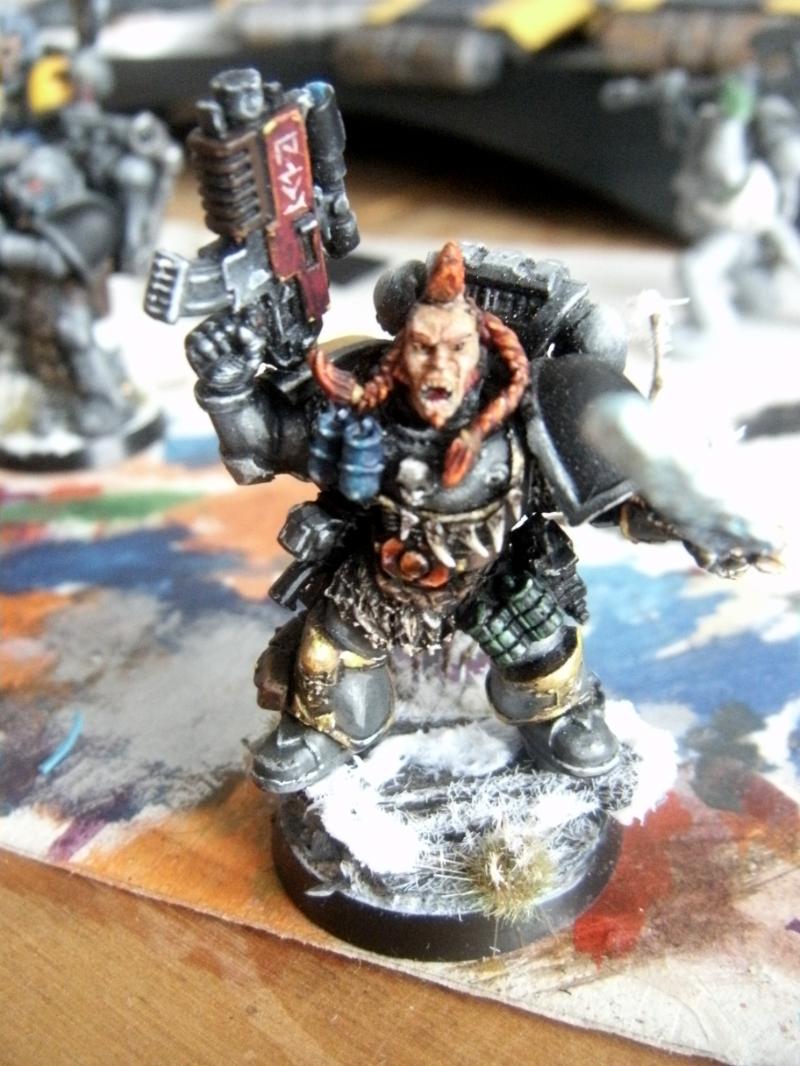 By Ramirez2310


Posted: 2016-08-31 15:59:07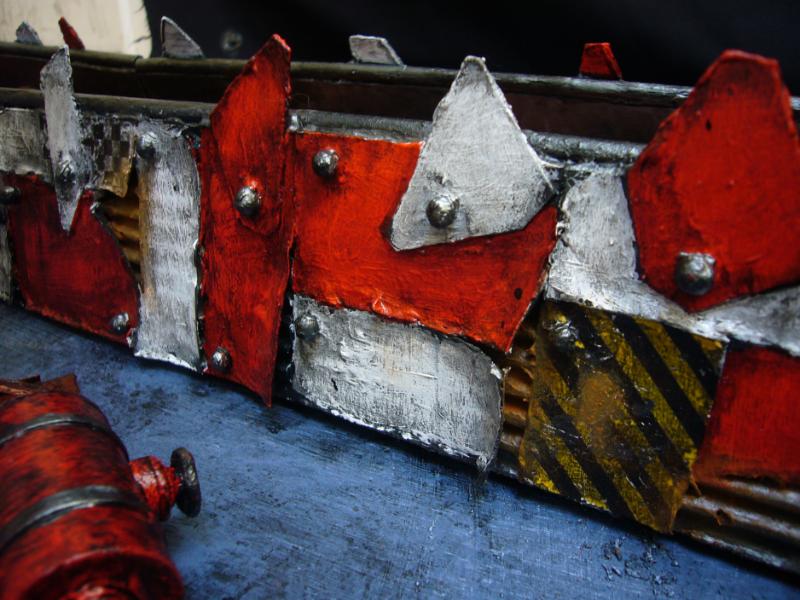 Taken with a Panasonic DMC-FX01
By Zede


Posted: 2016-08-31 14:59:07

Forum post by Spyro_Killer, 61 responses at time of this post.

My store only sees about 10 armies played regularly (6 of which are chaos) so I'm curious what are some of the strongest units in the game are. From my own experience I've found the following to be really effective:

Spider Riders
Stonehorns
Necrosphinx
Mourngul
Bloodletters


Posted: 2016-08-31 13:59:07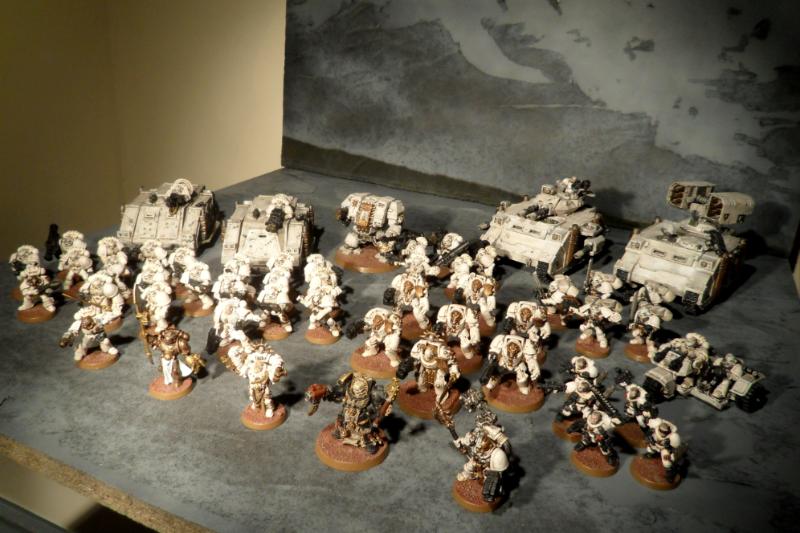 Taken with a SAMSUNG ST500 / SAMSUNG ST510 / VLUU ST500 / SAMSUNG TL220
By LEDFUT


Posted: 2016-08-31 12:59:07

Forum post by casvalremdeikun, 129 responses at time of this post.

Am I missing something? AV 13 front armor and 12 side and back isn't that hard to breach. Their save is only against shooting and they only get it on one facing. Most of their shooting isn't fantastic. Besides the assault Cannon, their shooting lacks the number of shots to be all that effective. They have Str D CC, but they give up their shield to do it. And all those hull points are meaningless when they can still suffer an explodes to lose a boatload of HP off a single shot.

Meanwhile, most Gargantuan creaturea come with a 2+ or 3+ Armor save. They frequently have access to an Invulnerable save, and come with FNP 5+ base. There are very few mechanics that let you strip multiple wounds off, and even then, they can probably ignore a good number of them. Their Invulnerable don't go away in CC. Their shooting can include Str D. Also, the two GW GCs (don't get me started on the brokenness of the Tau'nar) clock in at fewer points than any Knight save the Gallant.

I guess what I am asking is, why is the Imperial Knight considered broken? It isn't even in the same categort of power as a Wraithknight or Stormsurge.


Posted: 2016-08-31 11:59:07

Forum post by Malika2, 37 responses at time of this post.

Noticed there wasn't a thread for Vanguard Miniatures in the rumour section. They're specialised in 6mm ranges and have taken over the now sadly defunct Troublemaker Games who have done a few amazing crowdfunding projects for their Defeat in Detail range.

But whilst Troublemaker Games are gone, their range isn't. And besides that, it's also expanding.

So keep your eyes on this thread to stay updated on some kick ass 6mm sci fi miniatures.

Upcoming pre-orders:

Cybershadows Jackal Warstalker:
Cybershadows Jackals are found ranging far ahead of heavy mech battle squadrons these ?light? mechs are the eyes and ears of the heavier battle units. They are extremely agile for there size and can cover ground at phenomenal speed when necessary. Lightly armed in comparison to the dreadnought or leviathan it none the less has very potent weapons that can easily decimate regular enemy formations.

Operating as lone scouts or in teams of two as long range recon/raider units these machines are not to be underestimated and are considered high priority targets by novan high command.

The other main function of these stalkers is as escorts and flank shields for the cybershadow?s main battle formations for which duty they are aptly suited.

This model comes with the following components:

1 x hull

2 x leg sprues

1 x pistons sprue

1 x heads sprue

1 x weapons set http://vanguardminiatures.co.uk/wp-content/uploads/2016/06/11.jpg http://vanguardminiatures.co.uk/wp-content/uploads/2016/06/2-5.jpg http://vanguardminiatures.co.uk/wp-content/uploads/2016/06/Jackal-sprue.jpg

Novan Archer Heavy Artillery Gun (Towed):
The mainstay of novan artillery trains the archer is a heavy 155mm calibre cannon capable of utilising several types of munitions. This particular variant utilises the tracked artillery carriage and will be found where battery positions have bee...

Post continues at http://www.dakkadakka.com/dakkaforum/posts/list/694749.page


Posted: 2016-08-31 10:59:07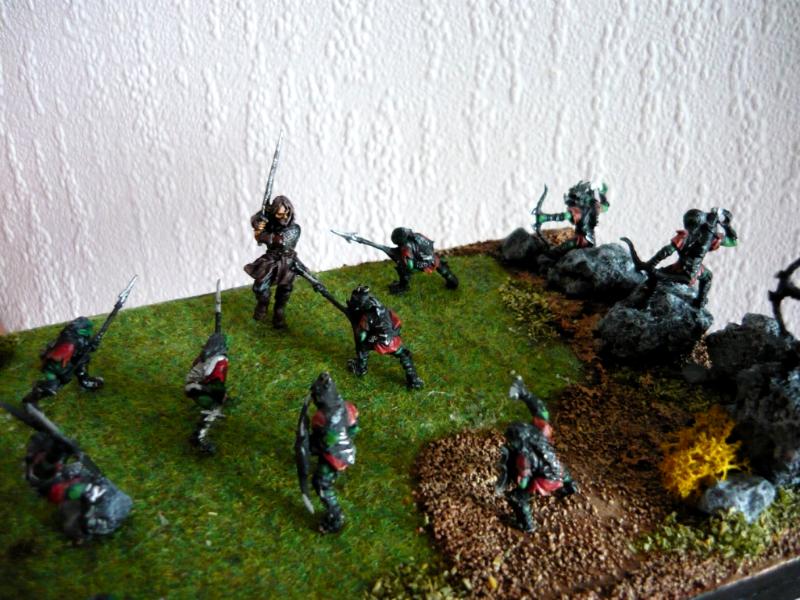 Taken with a Panasonic DMC-LS80
Unknown creator


Posted: 2016-08-31 09:59:07

Posted: 2016-08-31 08:59:07


Unknown creator


Posted: 2016-08-31 07:59:07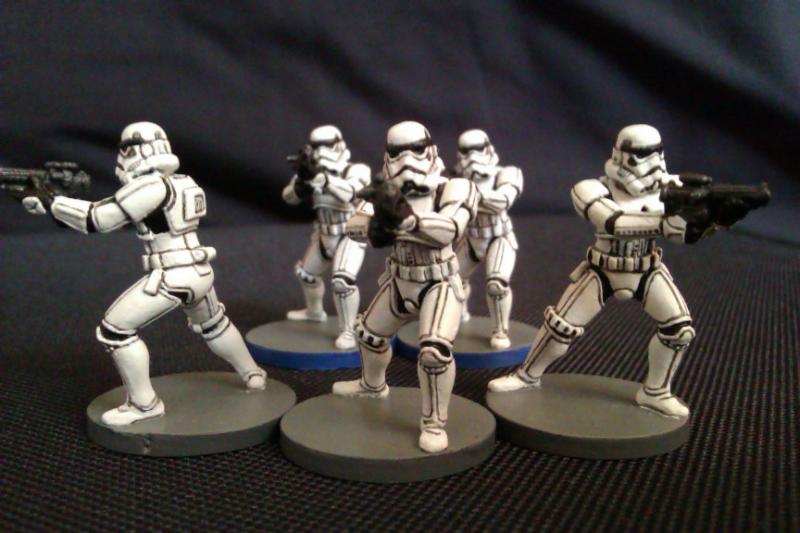 By El-Torrminator


Next Page (older)