What is Dakka?
DakkaDakka is a large, independent wargaming community that features discussion, tutorials and images for many games. If you are new to the world of wargaming then learn about it in our introductory article: What is Wargaming?















More About Dakka
DakkaDakka - Warhammer, 40k, Warmachine and Flames of War Community.
DakkaDakka is a large, independent wargaming community that features discussion, tutorials and images for many games.
Warhammer 40,000
Our warhammer 40k forums are among our most popular. They have been operating the longest and contain discussion about every facet of warhammer 40k from tactics and army lists to background and upcoming releases.
Warhammer Fantasy
The Warhammer Fantasy Battle Forums are consistently increasing in popularity and are almost on a par with our 40k forums covering the same large range of content with advice from some of the best tacticians the world has to offer.
Warmachine and Hordes
Dakka now has one of the largest Warmachine and Hordes forums on the web, and has a huge range of Warmachine Pictures in our gallery.
Flames of War
Flames of War and other historical games are growing in popularity here on dakka and we invite anyone to join in and discuss them in detail. As flames of war grows more popular, Dakka's coverage will only increase. Be sure to check out the Flames of War gallery to see some inspiring stuff.
Dakka Features
Dakka is a big site with a lot to explore. Here we highlight some of our more interesting features:
Wargaming Gallery
The dakka gallery is one of the largest wargaming galleries in the world and has a huge range of tagged miniatures from many game systems. From flames of war to babylon 5, and of course 40k. You can vote on images (like using hot-or-not), and use our advanced gallery search engine to find exactly what you are looking for, be it space marines, orks, cryx or Dark Elves!
Forums
The dakka forums are growing faster and faster and are the bread and butter of the website. They still maintain quality and a fair level of freedom compared to many other forums. Our most popular forum is News and Rumours, but Dakka Discussions and 40k army lists are very popular too. There are some important rules to consider (no spam, no swearing, no piracy) but everybody gets on well enough thanks to our great moderation team.
Articles
The dakka wargaming articles are run on a wiki (like wikipedia). We have a huge range of wargaming articles covering everything from tactica to modeling and painting and even some great funny stuff. If you are bored and want to have the equivalent of dozens of magazines to read then head over to the main articles page and start clicking around. Because it is a wiki, anybody can hop in and click the 'edit' tab at the top of the page, so if you have anything to add or just see some typos or bad grammar then you can help make it better for everyone.
Army Profiles
Dakka's army profiles are a throwback to the very earliest version of dakka from the late 1990s, where various armies were highlighted in detail. Our army profiles section now contains many armies from different game systems with in depth photographs, army lists and explanations of their signifigance from their owners.
DCMs
Help keep Dakkadakka.com running by becoming a DCM (Dakka Contributing Member) and enjoy a ton of perks for doing a good deed! For a small donation of only $25 a year you gain the following benefits:
Surf with ease! Get an ad-free site.
Be a celebrity! Get a 'DCM' marker in the forum listings and under your username.
Name yourself! Create your own custom title in the forums.
Expand your conversation! Post and chat in a private DCM forum.
Dakka Blog
Posted: 2016-07-23 10:59:07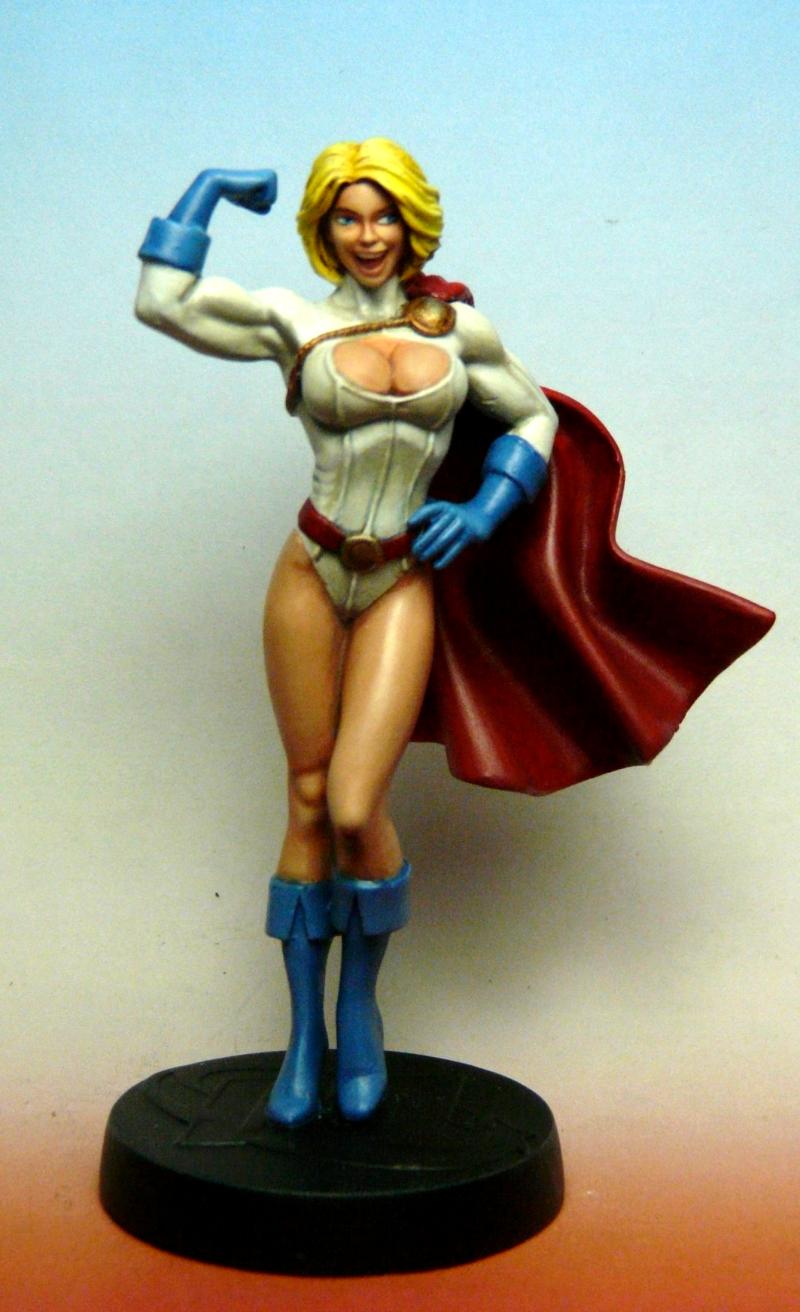 Taken with a Panasonic DMC-FZ18
By RAFF


Posted: 2016-07-23 09:59:07

Posted: 2016-07-22 16:59:07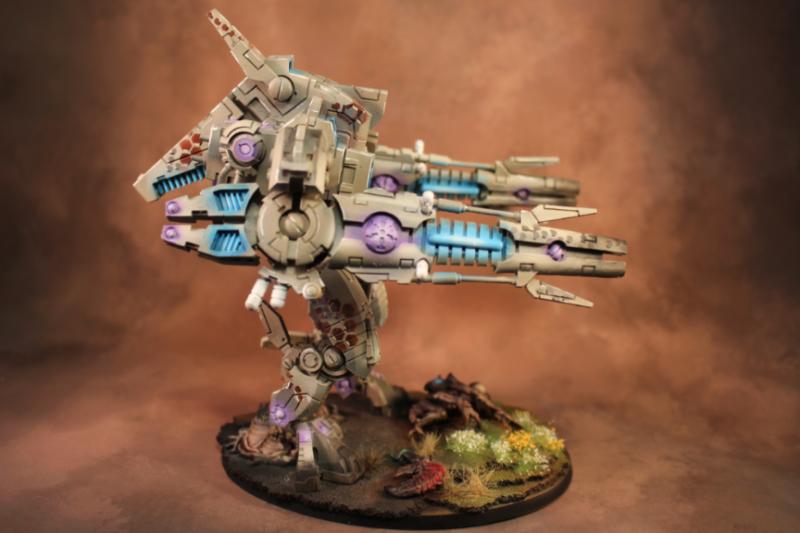 Unknown creator


Posted: 2016-07-22 15:59:07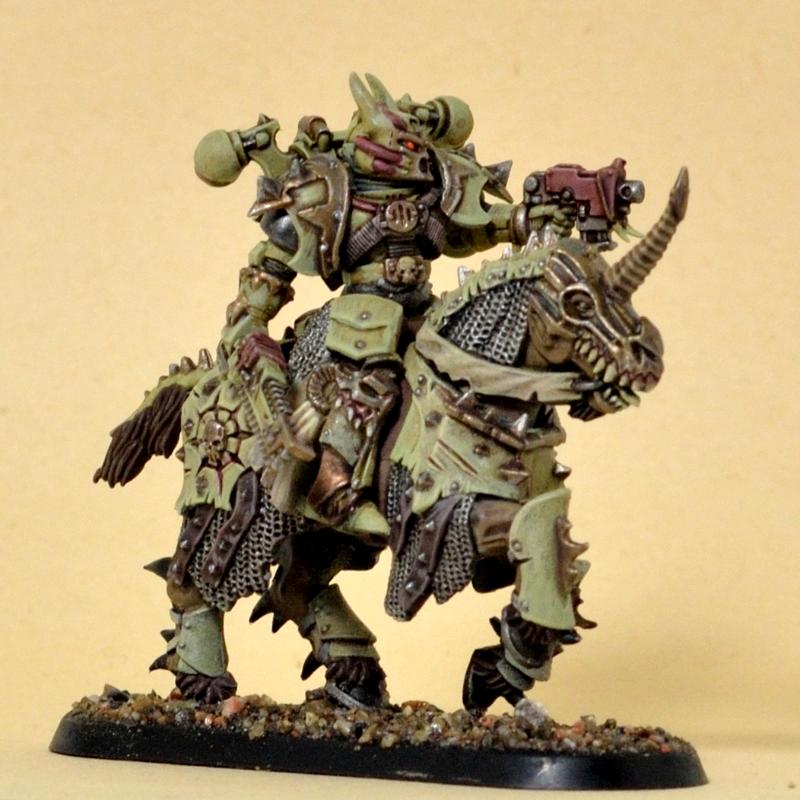 Unknown creator


Posted: 2016-07-22 14:59:07

Forum post by luky7dayz, 36 responses at time of this post.

Recently I've stopped buying 40k models, even used, and have been looking into a new hobby game to enjoy. My SO and I were looking over my models and Ive spent close to 1000 dollars on warhammer in my ten years (seems cheap when spread out, but the last 600 dollars was in the last year alone!). My SO doesn't really mind at all, which is nice, but i still feel like I've spent WAY too much on the hobby to date.

Well then everyone, how much have you spent, and how does your SO/family feel about it?


Posted: 2016-07-22 13:59:07

Forum post by Ketara, 36 responses at time of this post.

Unfortunately, it would appear Warseer has been taken down again, potentially for several weeks.

Hopefully our friendly rivals/fellow site will be able to get things running again as soon as possible, they've had a lot of hiccups like this over the last year. It certainly keeps my appreciation high for our own friendly neighbourhood legoburnerman!


Posted: 2016-07-22 11:59:07


By Pavjke


Posted: 2016-07-22 10:59:07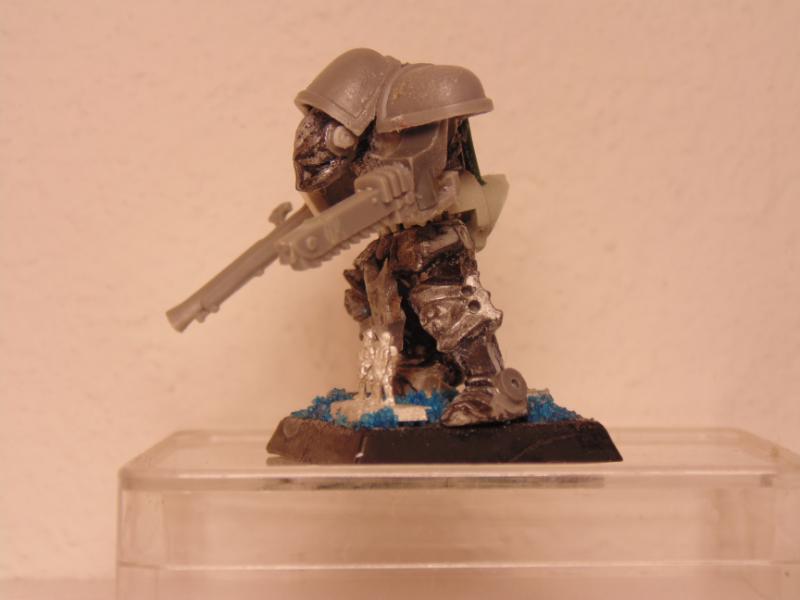 By Paule


Posted: 2016-07-22 09:59:07

Posted: 2016-07-21 21:59:07

Forum post by MongooseMatt, 36 responses at time of this post.

I penned a few thoughts on some specific Matched Play armies...




It is going to be a while before anyone can claim to be anything like an expert in Matched Play, but that is not going to stop people from trying to put together the most lethal combinations they can find. This has some relevance to me, as I will be attending The Seeds of Hope event at Warhammer World next month ? this is the final event of the summer campaign (and free, so I hope to see you there if you can travel to Nottingham!), and will be using the Matched Play rules with 1,000 point armies.

So, my mind has started turning? Just what can you get for 1,000 points.

Note, I am not going to even try for the foul/nasty/?unbeatable? combos, so if you are looking for a gamebreaker, I am afraid you will have to try another blog. What I am going to do here is just put together a few ideas that may lead to some ?robust? armies ? those that are strong and can be ?competitive? but will not leave you looking like a complete twerp with no friends.

I will also be concentrating on the models I have in my collection and those I am prepared to put together over the next few weeks, so if you are looking for tips with Bretonnians, I am afraid (again) you?ll have to look elsewhere.

At 1,000 points, you need 2 Battleline units with a Leader, and can have up to four Leaders, and two each of Artillery and Behemoths. It should also be noted that the Matched Play Battleplans are primarily objective-based (with the usual caveat that if you table your opponent, you usually won?t have to care about the objectives).


(This article is actually quite long - the full text is at: https://ttgamingdiary.wordpress.com/2016/07/20/matched-play-1000-points/)




Posted: 2016-07-21 20:59:07

By lovall


Posted: 2016-07-21 19:59:07

Forum post by MolonLabe, 36 responses at time of this post.

Hey all, I realize that I am brand new to this forum but by no means am I new to gaming. I started gaming with first edition D&D as long ago as 1982 when I was just a little kid which is probably longer than most of you around here have been alive. Over the years my gaming has covered the whole spectrum from RPG's to video games to board games. Recently I decided to get into 40K. I have previously played a little WarMachine but I just like the 40K lore much better and I have read quite a few of the 40K novels such as Eisenhorn, Blood Angels Omnibus, The Enforcer and others. There's just nothing quite like the 40K universe and, like most of you I'm sure, I wish they would produce a 40K motion picture. At any rate I have watched quite a few videos and been browsing the online forums and what not and one complaint that I see over and over is the cost to get started in WarHammer. It's too expensive and so forth. The one that really makes me laugh is that video games are cheaper. I'm just going to put some of this into perspective from the point of view of someone who has been gaming for going on 30 years now.

So let's start with the claim that "video games are cheaper." Okay, you're going to get started in a new hobby and the choices are video game console or WarHammer 40K. To get started playing console video games what is the first thing you need? That's right, a console. For the sake of this example lets say an XBox console. The initial cost for an XBox console is about $400. After that you still have to buy a game at an average price of about $60 per game. If you bought a game that you want to play online against other players you have to get an XBox live subscription to the tune of about $50. So right off the bat to get started in video games you are just over $500 excluding tax. Now, who thinks getting started in 40K is still too expensive? Yo...

Post continues at http://www.dakkadakka.com/dakkaforum/posts/list/697243.page


Posted: 2016-07-21 18:59:07

Forum post by JamesY, 36 responses at time of this post.

Time to start a p&m blog, and what better way to start with a brand(ish) new project? About a year ago I did a large trade with Tim of miniature-heroes.co.uk and got half a high elf blood bowl team as a part of it. Over the last year, I've managed to get the rest from eBay, by regularly checking and making reasonable offers on overpriced items. The final pieces are now stripped, and I am ready to begin painting.






I decided to go for 30mm lipped bases, as I think they look better if you are wanting to make a scenic base, due to the framing of the lip. I'm hoping to get some paint on them today, and the patter of rain on the French door suggests that it will happen. I'll get some more pictures up later, but I'm planning on very light grey robes, with caledor sky as a spot to break it up. I've no idea about what the team name will be, so suggestions are very welcome. I was thinking about 'the ulthuan ?'s' but I'm not fixed on it.

Cheers


Posted: 2016-07-21 17:59:07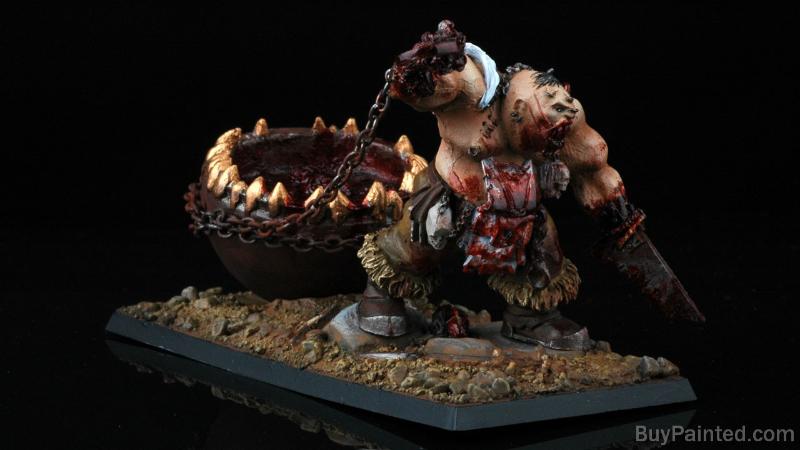 By ThisGuyWithPolishAccent


Posted: 2016-07-21 16:59:07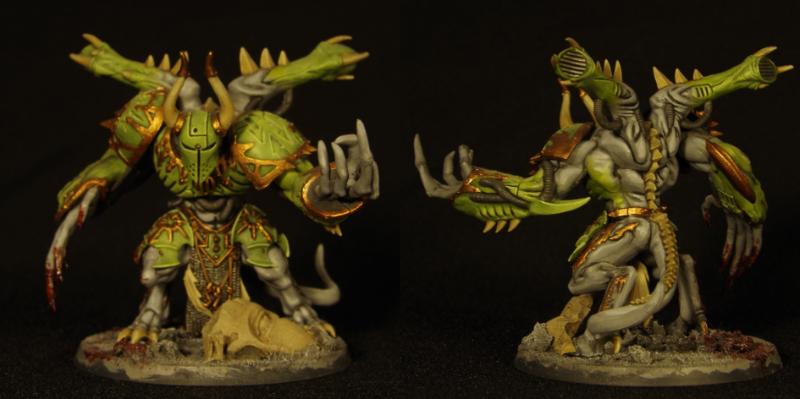 Unknown creator


Posted: 2016-07-21 15:59:07


By Januine


Posted: 2016-07-21 14:59:07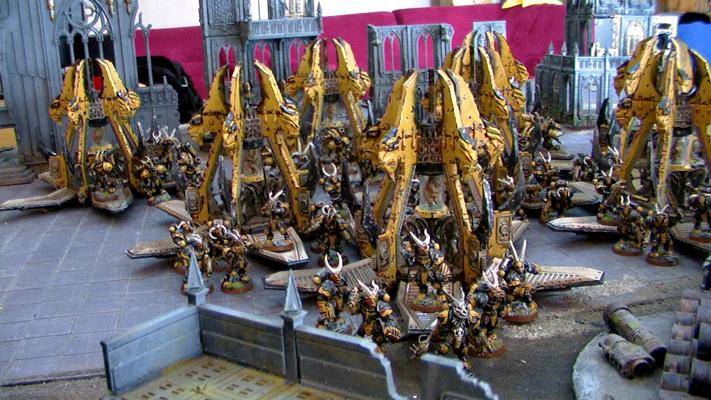 By mayajid


Posted: 2016-07-21 13:59:07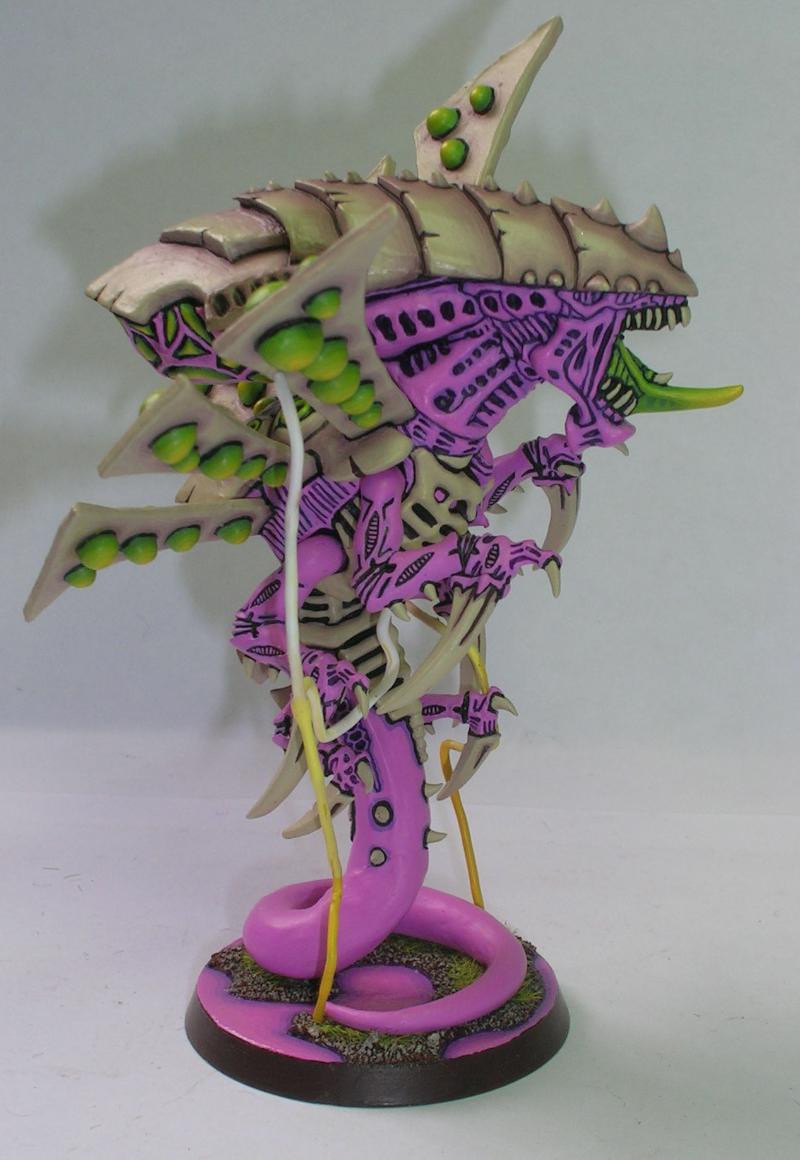 Taken with a NIKON E3700
By Nard


Posted: 2016-07-21 12:59:07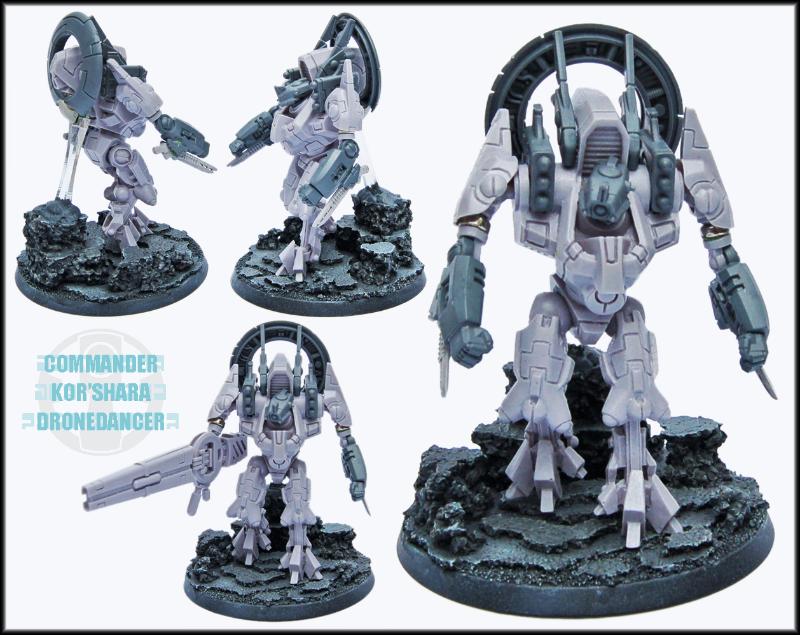 Unknown creator


Next Page (older)