What is Dakka?
DakkaDakka is a large, independent wargaming community that features discussion, tutorials and images for many games. If you are new to the world of wargaming then learn about it in our introductory article: What is Wargaming?















More About Dakka
DakkaDakka - Warhammer, 40k, Warmachine and Flames of War Community.
DakkaDakka is a large, independent wargaming community that features discussion, tutorials and images for many games.
Warhammer 40,000
Our warhammer 40k forums are among our most popular. They have been operating the longest and contain discussion about every facet of warhammer 40k from tactics and army lists to background and upcoming releases.
Warhammer Fantasy
The Warhammer Fantasy Battle Forums are consistently increasing in popularity and are almost on a par with our 40k forums covering the same large range of content with advice from some of the best tacticians the world has to offer.
Warmachine and Hordes
Dakka now has one of the largest Warmachine and Hordes forums on the web, and has a huge range of Warmachine Pictures in our gallery.
Flames of War
Flames of War and other historical games are growing in popularity here on dakka and we invite anyone to join in and discuss them in detail. As flames of war grows more popular, Dakka's coverage will only increase. Be sure to check out the Flames of War gallery to see some inspiring stuff.
Dakka Features
Dakka is a big site with a lot to explore. Here we highlight some of our more interesting features:
Wargaming Gallery
The dakka gallery is one of the largest wargaming galleries in the world and has a huge range of tagged miniatures from many game systems. From flames of war to babylon 5, and of course 40k. You can vote on images (like using hot-or-not), and use our advanced gallery search engine to find exactly what you are looking for, be it space marines, orks, cryx or Dark Elves!
Forums
The dakka forums are growing faster and faster and are the bread and butter of the website. They still maintain quality and a fair level of freedom compared to many other forums. Our most popular forum is News and Rumours, but Dakka Discussions and 40k army lists are very popular too. There are some important rules to consider (no spam, no swearing, no piracy) but everybody gets on well enough thanks to our great moderation team.
Articles
The dakka wargaming articles are run on a wiki (like wikipedia). We have a huge range of wargaming articles covering everything from tactica to modeling and painting and even some great funny stuff. If you are bored and want to have the equivalent of dozens of magazines to read then head over to the main articles page and start clicking around. Because it is a wiki, anybody can hop in and click the 'edit' tab at the top of the page, so if you have anything to add or just see some typos or bad grammar then you can help make it better for everyone.
Army Profiles
Dakka's army profiles are a throwback to the very earliest version of dakka from the late 1990s, where various armies were highlighted in detail. Our army profiles section now contains many armies from different game systems with in depth photographs, army lists and explanations of their signifigance from their owners.
DCMs
Help keep Dakkadakka.com running by becoming a DCM (Dakka Contributing Member) and enjoy a ton of perks for doing a good deed! For a small donation of only $25 a year you gain the following benefits:
Surf with ease! Get an ad-free site.
Be a celebrity! Get a 'DCM' marker in the forum listings and under your username.
Name yourself! Create your own custom title in the forums.
Expand your conversation! Post and chat in a private DCM forum.
Dakka Blog
Posted: 2016-06-28 23:59:07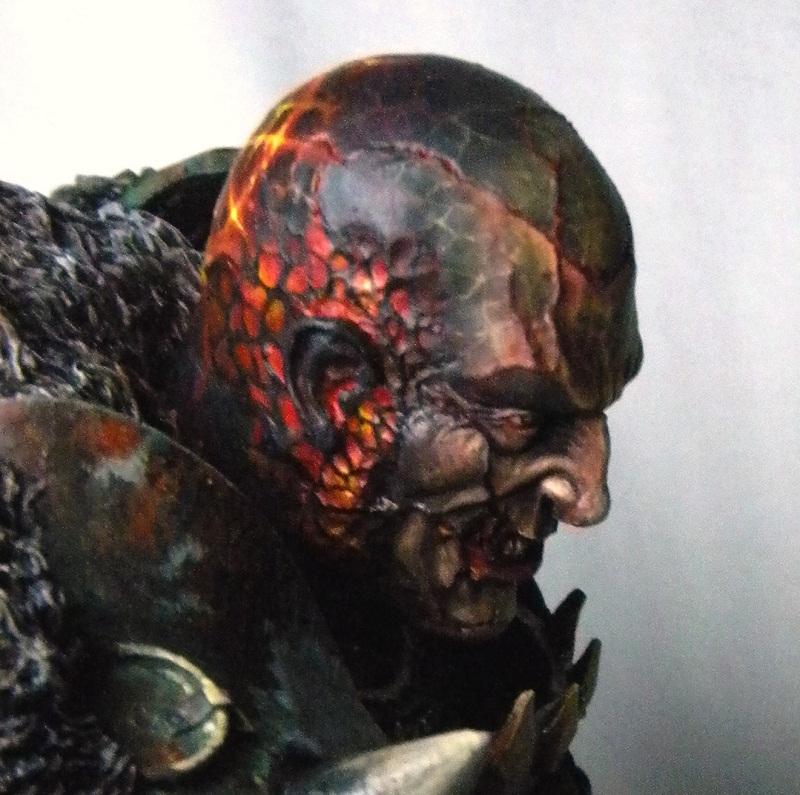 Unknown creator


Posted: 2016-06-28 22:59:07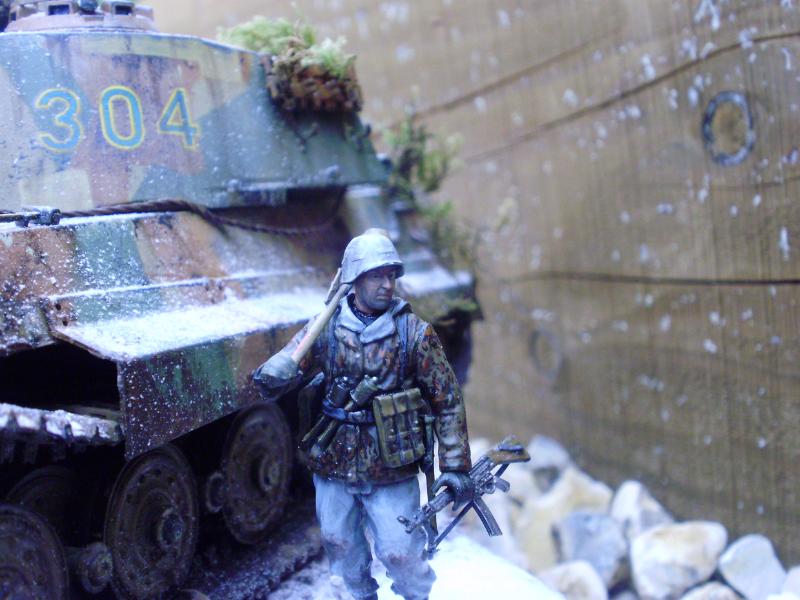 Taken with an OLYMPUS IMAGING CORP. FE330,X845,C550
By SONS of ORAR


Posted: 2016-06-28 21:59:07


Taken with a Canon PowerShot SD960 IS
By MajorTom11


Posted: 2016-06-28 20:59:07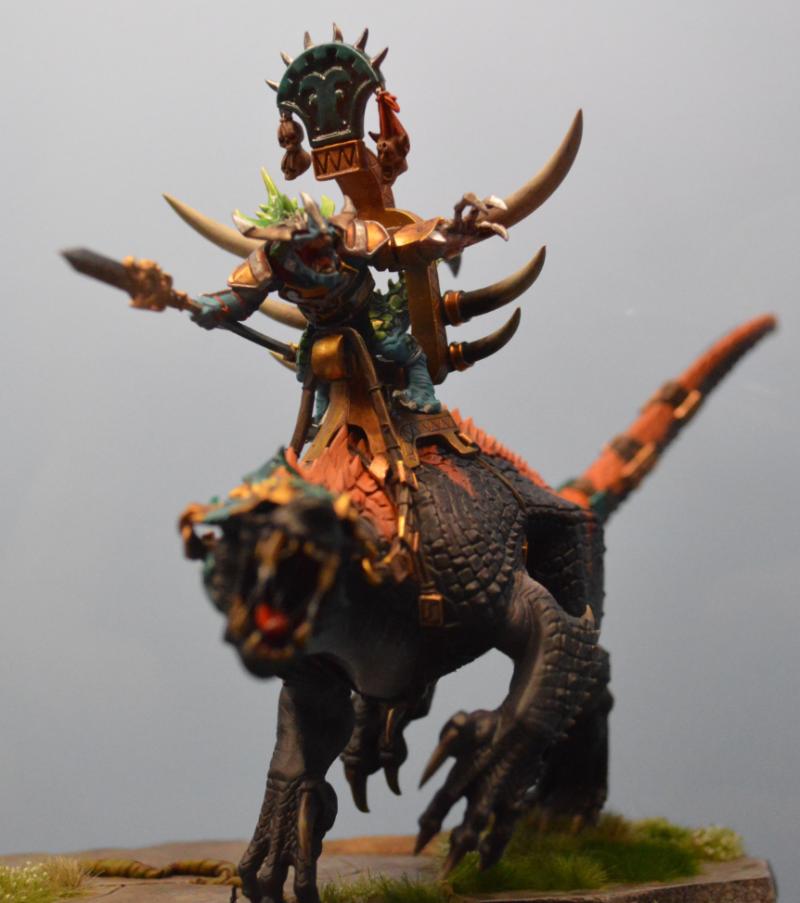 By IceAngel


Posted: 2016-06-28 19:59:07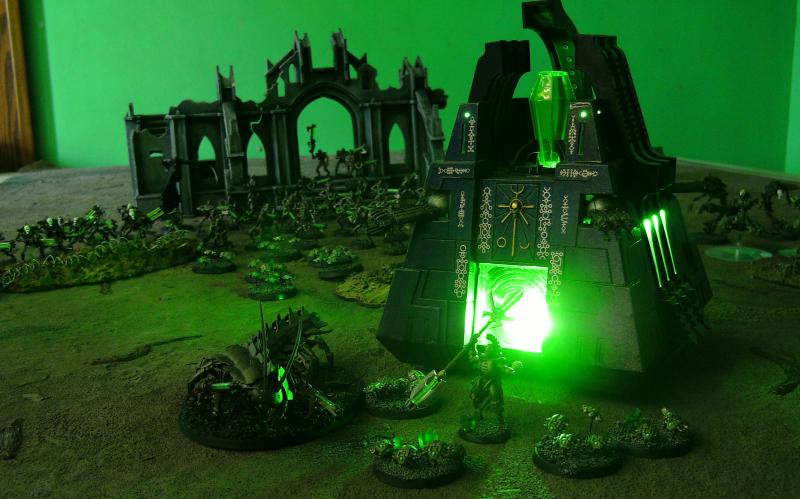 By Ouze


Posted: 2016-06-28 18:59:07

Forum post by Paradigm, 36 responses at time of this post.

Time to pick a theme for next month's challenge! The options this month are:


Heatwave: The model should in some way involve, be using or related to fire or heat, for example a Space Marine carrying a flamer, a wizard hurling a fireball or a flame elemental/demon ect.

Flying The Flag: The model should have some symbolic significance to your army, such as a standard, icon or totem.

Objective Secured: Your entry should either be models typically tasked with capturing and holding objectives, or alternatively, something that can be used as an objective marker.

Unleash The Beast: Your entry should be a monster, animal, or particularly wild-spirited warrior.


Posted: 2016-06-28 17:59:07

Forum post by Cptn_Cronssant, 36 responses at time of this post.

Of the 23 factions currently in the game 13 are imperial. There are twice as many Imperial factions as needs be. How many flavours of Marines and AdMech do people want? And with the rumours of the Deathwatch getting their own codex that might be too much. The most popular armies at the moment (in my experience) are AM and Vanilla Marines. It wouldn't be so bad if the sisters got an update though. I'm sick and tired of these new Imperial factions. Instead give the Tyranids, CSM, IG, DE and Orks new codices and update the SoB.


Posted: 2016-06-28 16:59:07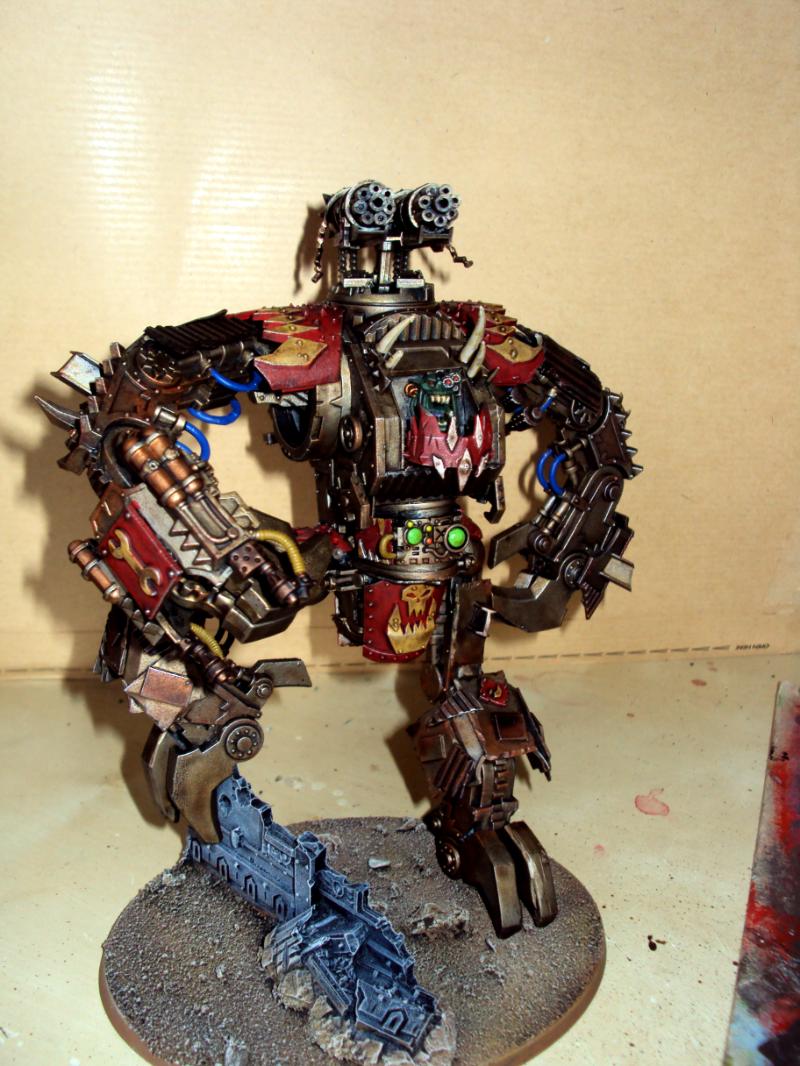 Taken with a SONY DSC-S930
By bignickex


Posted: 2016-06-28 15:59:07

Forum post by Azazelx, 39 responses at time of this post.

After what I think I can fairly say was the success of the previous ?Tale of Gamers Painting Challenge? that I started in mid-January until June, I?m going to launch another one that will run from July to December.
The point, once again is to go beyond the usual "painting goals for 20xx" that many of us - including myself - typically and set up a voluntary painting challenge for a bunch of us to participate in.
The point being to help focus at least some of our efforts on projects that we want to finish. With that in mind, there's no "defined" project that we all work on like Zombies or Board Games or 40k armies. We'll each set our own goal.

Criteria:
The criteria is simple. We each choose a "thing" or perhaps a couple of things to work on that can last us for approximately 6 months of painting - from January to June. That thing could be:

A specific army for any "large" system.
i.e.: Space Marines, Ogres, Orcs/Orks/Orx/Orruks, Romans, Samurai, a fleet for Halo or Dystopian Wars - or even a fleet for X-Wing if you're repainting.

A warband/team for a smaller system. (and perhaps a backup since these often tend to cap out at 16-40 models)
i.e: SAGA Normans followed by Vikings. Bloodbowl Orcs followed by Elves. A Frostgrave or Mordheim Gang followed by a different gang or even a bunch of random encounter miniatures. (Ice Spiders and shizzle)

A bunch of stuff for a specific game.
i.e.: Deathwatch: Overkill, or The Dungeon Saga box (with or without expansions) or Space Hulk or Descent or Wrath of Ashardalon or "All the Zombies in Zombicide" or "the entire Box of Zombicide" or "all of the things I own for Zombicide" or even "anything I own relating even vaguely to zombies" or "My Warhammer Quest Silver Tower Box that I just picked up." ? similarly, ?D&D Monsters and PCs for my campaign.? Is just as valid as ?The contents of Descent 2.0.?
It could ...

Post continues at http://www.dakkadakka.com/dakkaforum/posts/list/694103.page


Posted: 2016-06-28 14:59:07

Forum post by Neronoxx, 49 responses at time of this post.

Saw this on Lady Atia's blog.
"Howdy Guys and Girls :)

A white raven appeared today and brought me a message - winter is coming ...

Warhammer 40k turns 30 years old next year. The new edition is due. The clock will be taken from 5 minutes to midnight to 1 minute to midnight with the return of the Daemonprimarchs - or will they return alone? This is the theme of the new setting - think along the lines of 13th Black Crusade - but this time, it's serious. They want to get the same excitement as the community had during the End Times - without actually going as far as Age of Sigmar did.

Chaos fans - this is your hour. Stop beeing grudgy, there will be lots of love for all of you - renegades, former legions, daemon lovers.

The lore already start to unfold, with the Shield of Baal and Warzone Fenris - so we are already within the action. As usual, this is a bit of an early talk, so stay cool and take it with a tiny bit of salt.

regards,
Lady Atia"

Can't wait. I've held off on a chaos army due to the plastics being older, maybe now they'll get some nice stuff?


Posted: 2016-06-28 13:59:07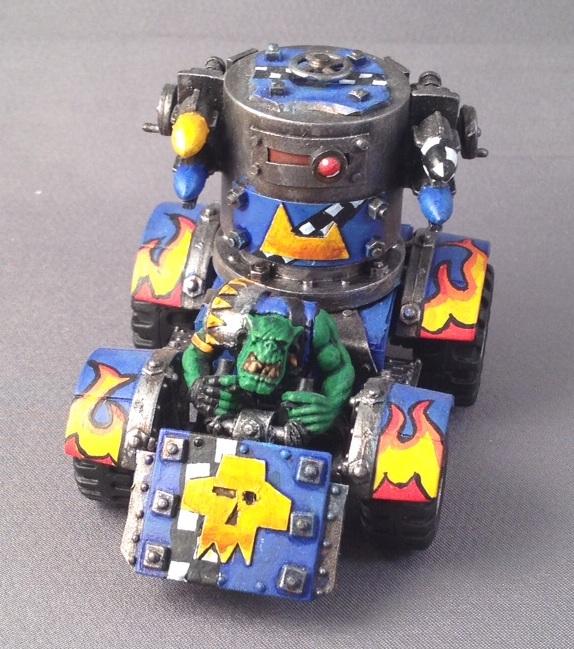 Taken with an Apple iPhone 4S
By nkelsch


Posted: 2016-06-28 12:59:07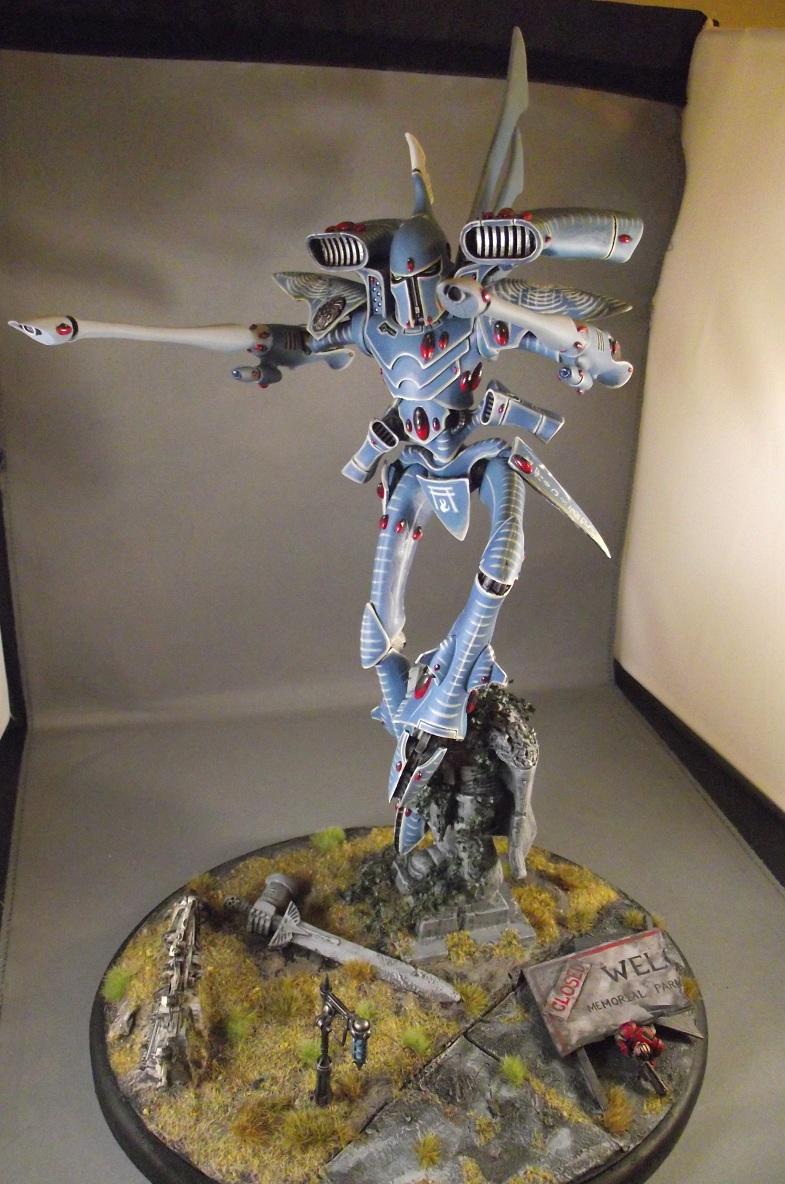 Taken with a FUJIFILM FinePix S2700HD
Unknown creator


Posted: 2016-06-28 11:59:07


By Terraformer


Posted: 2016-06-28 10:59:07

Forum post by DaveC, 38 responses at time of this post.
https://manticblog.com/2016/06/10/dreadball-goes-close-season/

The new edition update will address:

- Enhanced Game Play ? Faster to play, simpler to learn and easier to collect, the new edition will streamline 6 seasons worth of rules, FAQ and errata without losing any of the soul of original DreadBall.
- A New League System ? built from the ground up, offering unprecedented options for team building
- Improvements based on your feedback ? Reworking Jacks, Giants and MVPs to become central to the game are high on our priority list!
-Balanced Teams ? each team will have a unique play-style and will be fairly balanced for competitive gaming.

DreadBall 2nd Edition will be spearheaded by a new 2nd Edition core game, which will include the new rulebook, an up-sized pitch and two new teams. The tooling and production will be funded on a simple, short Kickstarter in July, which also builds awareness of its retail launch in 2017. You?ll get updated rules for every team and Dreadball Ultimate will also get the 2nd edition treatment.

Before anyone gets worried about all their beautiful teams getting discontinued ? the focus is on the rules and balance ? and while we will add a couple of new teams to the core game (which will come as 1 piece figures to open the game up to a wider market) all the teams will be valid with the next edition. We just want to sort out the rules, make those improvements and get it growing all over again.


Posted: 2016-06-28 09:59:07

Posted: 2016-06-28 08:59:07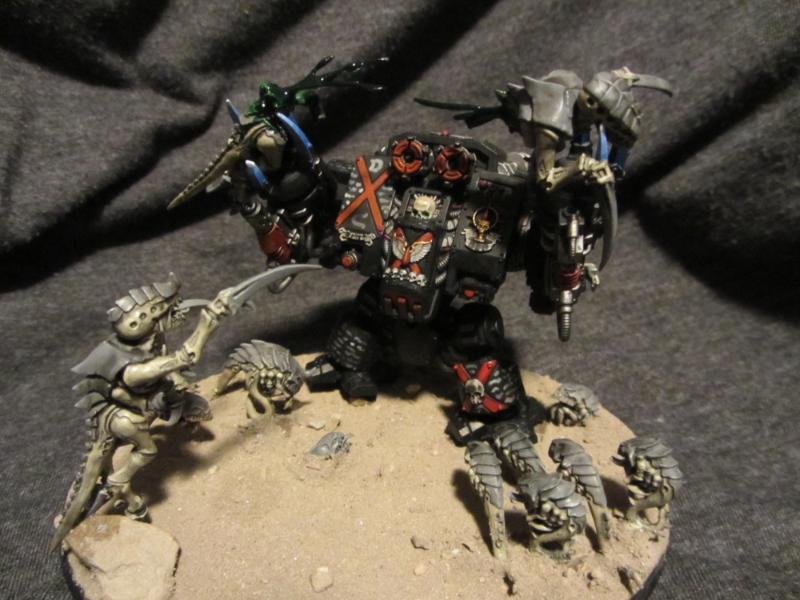 Taken with a Canon PowerShot SX230 HS
Unknown creator


Posted: 2016-06-28 07:59:07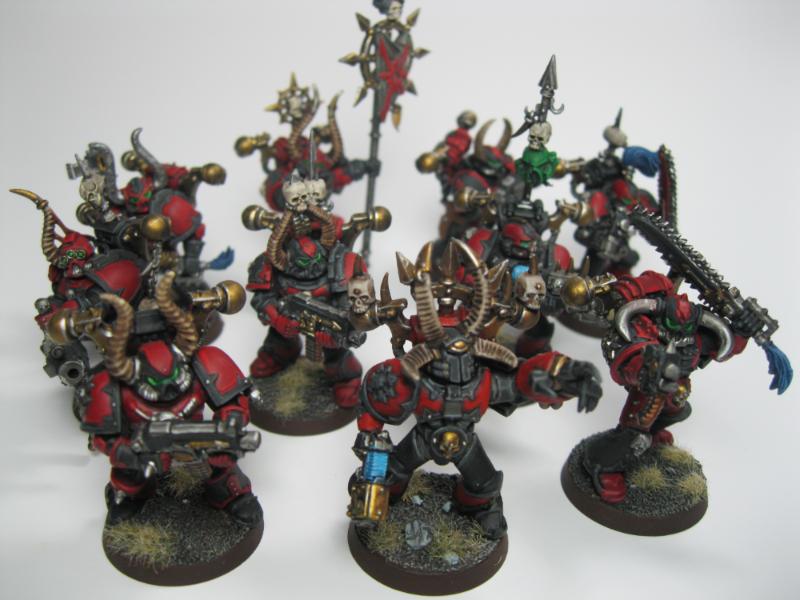 Taken with a Canon PowerShot A3100 IS
By Urukguy27


Posted: 2016-06-28 06:59:07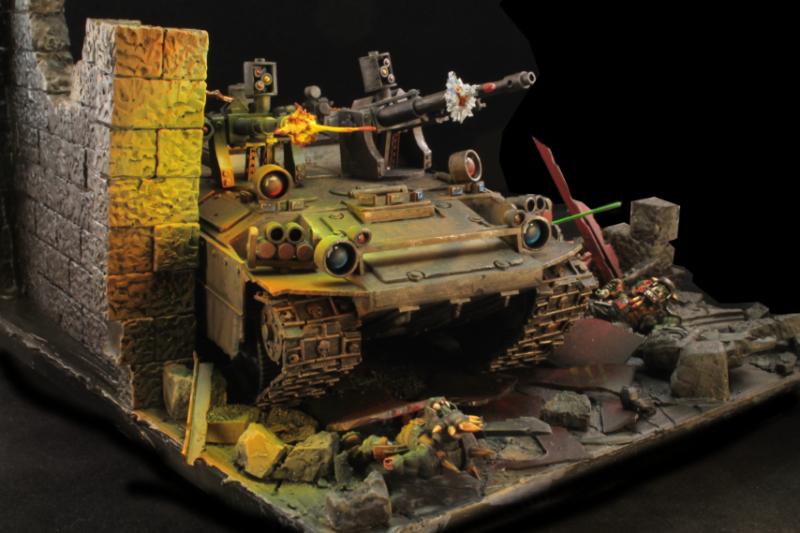 By Klaus, not Santa


Posted: 2016-06-28 05:59:07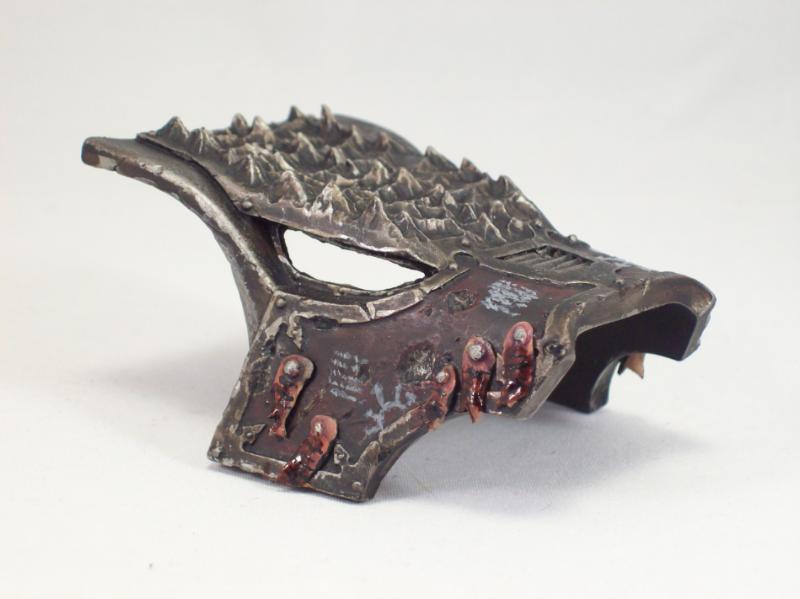 Taken with an EASTMAN KODAK COMPANY KODAK EASYSHARE C613 ZOOM DIGITAL CAMERA
By RazakelXIII


Posted: 2016-06-28 04:59:07

Forum post by edwardmyst, 36 responses at time of this post.

So, title says it all...
I was working on my Sister's of Steel this morning (as I usually do). Let me set a little of the scene. I work in an extra bedroom set up for my hobby, so filled with thirty years of stuff. I like music while I work, so have a speaker system set up for my laptop to plug into so I can use playlists etc (I know, you all get it..) So, today my task was pinning several models. I use a drill with a 1/16th bit and florists wire. Well, since I had a dozen to do I got impatient and did not use my vice but chose to hold the mini's by hand braced on a convenient flat surface on the left side of my table. Anyway, I got distracted while just about through a mini by my cat attacking my shelf of Sister's of Battle...Before I had realized it, the drill had popped through the min and punched through the base box of the speaker system i was using as my brace (yes, stupid but I've done it so many times before)...Since it was active there was a wonderful show of sparks, and I had to go find a new set of boxers.
Fortunately, nothing blew up, and a simple wire splice saved me...but it was pretty stupid.

A second mishap I saw but did not know the individual (and hope he is okay...) While attending Gamesday in southern California (yeah I'm old, and this was way back when GW cared about Cali...) walking into gamesday you crossed a busy entrance to a large shopping center. The group ahead of us had the typical stack of cases and cardboard boxes full of their army. One guy, so busy talking to his friend , walked into the overhanging branches from a shrub. Unbalanced, he stumbled to the side and his stack of boxes began to fall. Reacting as any true gamer, he lunged after attempting to catch three or four cases in only two hands...Unfortunately his lunge took him into the roadway, and a line of cars exiting. They all slammed their brakes on and the clsosest stopp...

Post continues at http://www.dakkadakka.com/dakkaforum/posts/list/694605.page


Next Page (older)