What is Dakka?
DakkaDakka is a large, independent wargaming community that features discussion, tutorials and images for many games. If you are new to the world of wargaming then learn about it in our introductory article: What is Wargaming?















More About Dakka
DakkaDakka - Warhammer, 40k, Warmachine and Flames of War Community.
DakkaDakka is a large, independent wargaming community that features discussion, tutorials and images for many games.
Warhammer 40,000
Our warhammer 40k forums are among our most popular. They have been operating the longest and contain discussion about every facet of warhammer 40k from tactics and army lists to background and upcoming releases.
Warhammer Fantasy
The Warhammer Fantasy Battle Forums are consistently increasing in popularity and are almost on a par with our 40k forums covering the same large range of content with advice from some of the best tacticians the world has to offer.
Warmachine and Hordes
Dakka now has one of the largest Warmachine and Hordes forums on the web, and has a huge range of Warmachine Pictures in our gallery.
Flames of War
Flames of War and other historical games are growing in popularity here on dakka and we invite anyone to join in and discuss them in detail. As flames of war grows more popular, Dakka's coverage will only increase. Be sure to check out the Flames of War gallery to see some inspiring stuff.
Dakka Features
Dakka is a big site with a lot to explore. Here we highlight some of our more interesting features:
Wargaming Gallery
The dakka gallery is one of the largest wargaming galleries in the world and has a huge range of tagged miniatures from many game systems. From flames of war to babylon 5, and of course 40k. You can vote on images (like using hot-or-not), and use our advanced gallery search engine to find exactly what you are looking for, be it space marines, orks, cryx or Dark Elves!
Forums
The dakka forums are growing faster and faster and are the bread and butter of the website. They still maintain quality and a fair level of freedom compared to many other forums. Our most popular forum is News and Rumours, but Dakka Discussions and 40k army lists are very popular too. There are some important rules to consider (no spam, no swearing, no piracy) but everybody gets on well enough thanks to our great moderation team.
Articles
The dakka wargaming articles are run on a wiki (like wikipedia). We have a huge range of wargaming articles covering everything from tactica to modeling and painting and even some great funny stuff. If you are bored and want to have the equivalent of dozens of magazines to read then head over to the main articles page and start clicking around. Because it is a wiki, anybody can hop in and click the 'edit' tab at the top of the page, so if you have anything to add or just see some typos or bad grammar then you can help make it better for everyone.
Army Profiles
Dakka's army profiles are a throwback to the very earliest version of dakka from the late 1990s, where various armies were highlighted in detail. Our army profiles section now contains many armies from different game systems with in depth photographs, army lists and explanations of their signifigance from their owners.
DCMs
Help keep Dakkadakka.com running by becoming a DCM (Dakka Contributing Member) and enjoy a ton of perks for doing a good deed! For a small donation of only $25 a year you gain the following benefits:
Surf with ease! Get an ad-free site.
Be a celebrity! Get a 'DCM' marker in the forum listings and under your username.
Name yourself! Create your own custom title in the forums.
Expand your conversation! Post and chat in a private DCM forum.
Dakka Blog
Posted: 2014-08-22 06:59:07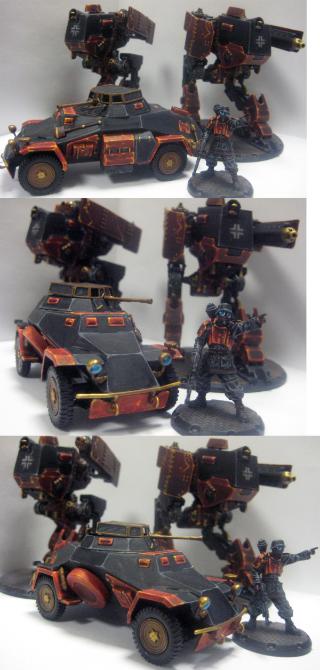 By adirangan


Posted: 2014-08-22 05:59:07

Taken with a NIKON COOLPIX S610
By Lordrobertawesome


Posted: 2014-08-22 04:59:07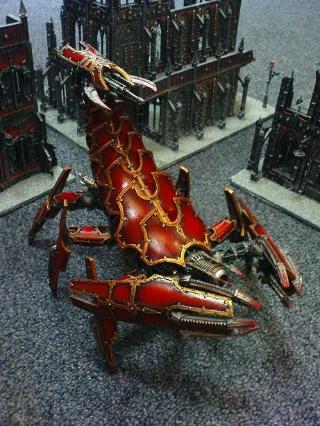 Taken with a Sony Ericsson K770i
By sparhawk


Posted: 2014-08-22 03:59:07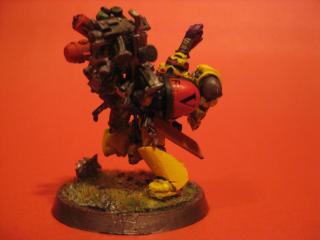 Taken with a Canon PowerShot SD1100 IS
Unknown creator


Posted: 2014-08-22 02:59:07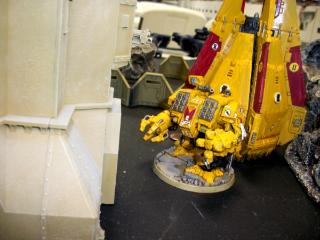 Taken with an EASTMAN KODAK COMPANY KODAK EASYSHARE M341 Digital Camera
By Soss


Posted: 2014-08-22 01:59:07

Forum post by gausus, 208 responses at time of this post.

Hi,

I have a question regarding how many relics can a SW HQ take? For example - can it take Black Death and Helm of Durfast ? The Helm is said not to replace a weapon.

All best,



Posted: 2014-08-22 00:59:07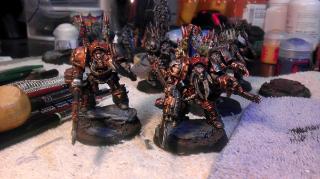 Taken with an HTC PG86100
By Skoda


Posted: 2014-08-21 23:59:07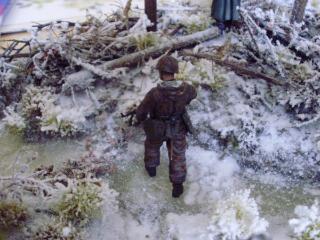 Taken with an OLYMPUS IMAGING CORP. FE330,X845,C550
By SONS of ORAR


Posted: 2014-08-21 22:59:07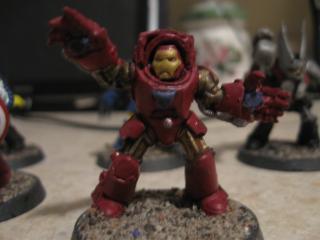 Unknown creator


Posted: 2014-08-21 21:59:07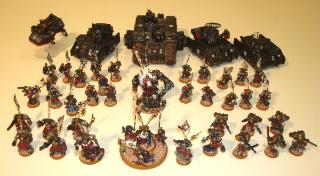 By miniholic


Posted: 2014-08-21 20:59:07

Forum post by jreilly89, 191 responses at time of this post.

So I've seen it mentioned before, but I wanted to know what you guys thought would be good to get rolled into one codex?


Posted: 2014-08-21 19:59:07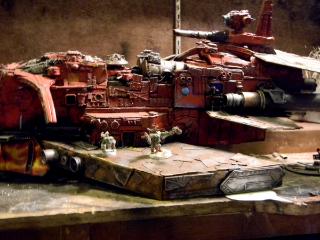 Taken with a NIKON COOLPIX L110
Unknown creator


Posted: 2014-08-21 17:59:07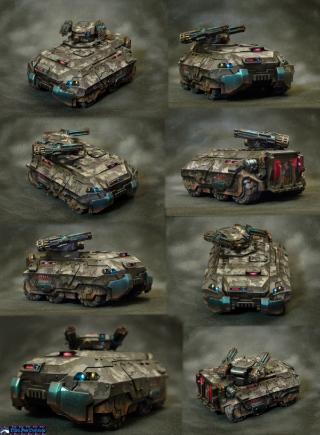 Unknown creator


Posted: 2014-08-21 16:59:07

By Gordy2000


Posted: 2014-08-21 15:59:07

Forum post by Selym, 123 responses at time of this post.

So I was at work today, and got into conversation with a coworker (an elderly lady, who is usually quite a nice, caring person), and we go to talking about hobbies.
As the wargamer that I am, I mentioned the hobby, describing it as like a combination of Airfix and an over-complicated version of chess. She said that she had com across it before, and was shocked that I was into it, saying that it's for "boys who never grow up", and that "women don't have anything to do with it".

This lead me into several lines of thought for the rest of the day:

1) I can understand the initial thought of wargaming being immature (many parts of it is, especially considering much of it breaks down into "pew pew layzorz"), but part of her initial response to me was "that's not a thing for girls". I would like to point out that, at the time, she was the only female in the room. So that confused me for several hours...

2) Her attitude towards the subject was not just one of misunderstanding, but of actual repulsion. I have known several people who act this way towards the idea of wargaming, but not so overtly, and it has always made me wonder "What exactly about wargaming provokes this response"?

3) During the conversation she acknowledged that Airfix was a respectable hobby, and that strategy games like Risk and Chess were also good pastimes, but her response to the idea of combining the two was almost as if she found the idea offensive.

4) I have found this sort of reaction in many people, some of my friends included, and I have never understood why the reaction is nigh-universal to those who are largely detached from "nerdy" hobbies.

So, I suppose the real questions are, "Are these responses common?", and "What causes them?".


Posted: 2014-08-21 14:59:07

Forum post by Sir Arun, 171 responses at time of this post.

Wow. Just wow.

Two weeks after the release of the Space Wolves codex, GW is releasing the Grey Knights codex. Did anybody see this coming? I dont think there ever has been a time in the 25 year history of Warhammer 40k where two main army codexes were released in such short manner. Of course, one part of me is super excited - especially looking at that awesome cover art - but another part of me says this book is going to be an epic fail. I mean - let's face it - they are REMOVING all the non Grey Knight units from the book. That means Inquisitors, Karamazov, Valeria, Coteaz, all the henchmen, servitors, mystics, jokaeros, ....hell, even the assassins will be removed from the codex and only available as paid dataslate. What's more, the codex is most likely to follow the layout of 7th edition dexes, meaning NO ARTWORK in the bestiarum, no army list section, and the fluff in the bestiarum will be put in italics and crammed to the side to make it especially hard to read, making way for oversized pictures of the miniatures.

And given how rumors say there are no new kits with this release, my hopes of the codex actually introducing new Grey Knight units are very slim. So we're actually downgrading in this new codex? Hell, even the front cover artwork, upon closer inspection, isn't made by the same guy who made the artwork for most of the other codexes - you can already tell by how the Grey Knight lacks that realistic 3D feel that the other ones had.
http://www.games-workshop.com/resources/catalog/product/920x950/60030107004_CodexGreyKnightsENG.jpg

What do you think?


Posted: 2014-08-21 13:59:07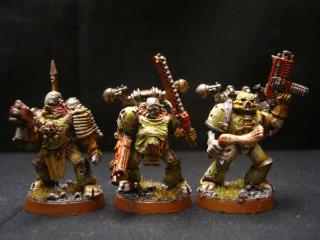 Unknown creator


Posted: 2014-08-21 12:59:07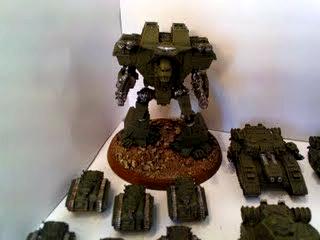 By Quistis84


Posted: 2014-08-21 11:59:07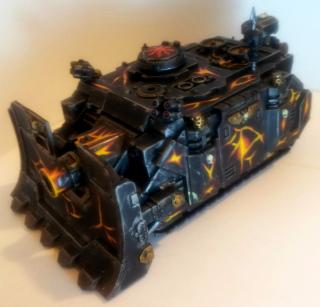 By Murenius


Next Page (older)