What is Dakka?
DakkaDakka is a large, independent wargaming community that features discussion, tutorials and images for many games. If you are new to the world of wargaming then learn about it in our introductory article: What is Wargaming?















More About Dakka
DakkaDakka - Warhammer, 40k, Warmachine and Flames of War Community.
DakkaDakka is a large, independent wargaming community that features discussion, tutorials and images for many games.
Warhammer 40,000
Our warhammer 40k forums are among our most popular. They have been operating the longest and contain discussion about every facet of warhammer 40k from tactics and army lists to background and upcoming releases.
Warhammer Fantasy
The Warhammer Fantasy Battle Forums are consistently increasing in popularity and are almost on a par with our 40k forums covering the same large range of content with advice from some of the best tacticians the world has to offer.
Warmachine and Hordes
Dakka now has one of the largest Warmachine and Hordes forums on the web, and has a huge range of Warmachine Pictures in our gallery.
Flames of War
Flames of War and other historical games are growing in popularity here on dakka and we invite anyone to join in and discuss them in detail. As flames of war grows more popular, Dakka's coverage will only increase. Be sure to check out the Flames of War gallery to see some inspiring stuff.
Dakka Features
Dakka is a big site with a lot to explore. Here we highlight some of our more interesting features:
Wargaming Gallery
The dakka gallery is one of the largest wargaming galleries in the world and has a huge range of tagged miniatures from many game systems. From flames of war to babylon 5, and of course 40k. You can vote on images (like using hot-or-not), and use our advanced gallery search engine to find exactly what you are looking for, be it space marines, orks, cryx or Dark Elves!
Forums
The dakka forums are growing faster and faster and are the bread and butter of the website. They still maintain quality and a fair level of freedom compared to many other forums. Our most popular forum is News and Rumours, but Dakka Discussions and 40k army lists are very popular too. There are some important rules to consider (no spam, no swearing, no piracy) but everybody gets on well enough thanks to our great moderation team.
Articles
The dakka wargaming articles are run on a wiki (like wikipedia). We have a huge range of wargaming articles covering everything from tactica to modeling and painting and even some great funny stuff. If you are bored and want to have the equivalent of dozens of magazines to read then head over to the main articles page and start clicking around. Because it is a wiki, anybody can hop in and click the 'edit' tab at the top of the page, so if you have anything to add or just see some typos or bad grammar then you can help make it better for everyone.
Army Profiles
Dakka's army profiles are a throwback to the very earliest version of dakka from the late 1990s, where various armies were highlighted in detail. Our army profiles section now contains many armies from different game systems with in depth photographs, army lists and explanations of their signifigance from their owners.
DCMs
Help keep Dakkadakka.com running by becoming a DCM (Dakka Contributing Member) and enjoy a ton of perks for doing a good deed! For a small donation of only $25 a year you gain the following benefits:
Surf with ease! Get an ad-free site.
Be a celebrity! Get a 'DCM' marker in the forum listings and under your username.
Name yourself! Create your own custom title in the forums.
Expand your conversation! Post and chat in a private DCM forum.
Dakka Blog
Posted: 2014-03-11 20:59:07

Forum post by 81Northman, 90 responses at time of this post.

Even though in the beginning the Emperor outlawed the use of Psychic Potential, I think we all agree that having a Psyker can be Devastating to the enemy.

Some Librarians though are more in tune with their own potential and stand out among their peers.

No doubt all of the UM and BA followers will be all over this, but I think Stormcaller


Posted: 2014-03-11 19:59:07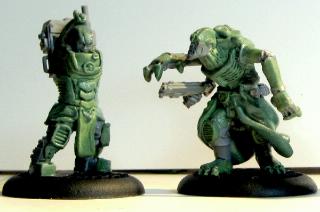 Taken with a Canon PowerShot SD960 IS
By MajorTom11


Posted: 2014-03-11 18:59:07

Forum post by randomtoaster, 166 responses at time of this post.

So in no uncertain terms, i've been told by many players in my local club, they'll refuse to play me if I bring my Knight titan. Played this Tau guy, play him most weeks and generally he'll win (general camping Tau tactics, smart missiles, marker lights, riptides etc.) this time I tore him apart with my Storm Raven/IK combo, now hes saying he won't play me again. Now everytime I get tabled by him (it's not hard when i'm running a 12 model list...) I don't moan, I just take it in my stride, I don't care it's all fun. However, since he played something he didn't know how to deal with right away, he's gonna refuse any games from now on.
This other guy too, who brings stuff from stronghold assault without even asking his opponent (i know its part of 40k now, but its common courtesy) says he won't play me either. Yet, he is one of the most try hard WAAC players, he's the most irritant person to play against, however he's a challenge.

I can understand the worry of coming up against a super heavy with D strength weapons, but really it's not invincible in the slightest. You won't know how to take it down, unless you've come across one. Has anyone else had this problem so far?


Posted: 2014-03-11 17:59:07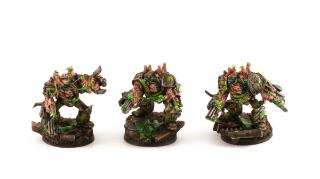 By MaybugM


Posted: 2014-03-11 16:59:07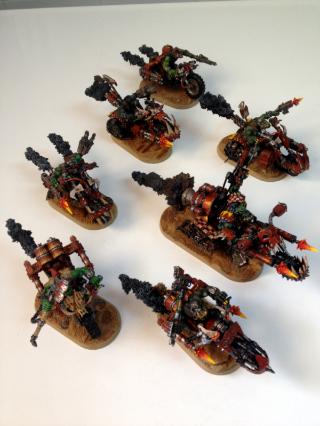 Taken with an Apple iPhone 4S
By Denua


Posted: 2014-03-11 15:59:07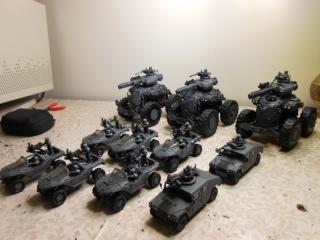 Taken with a NIKON COOLPIX S3300
Unknown creator


Posted: 2014-03-11 14:59:07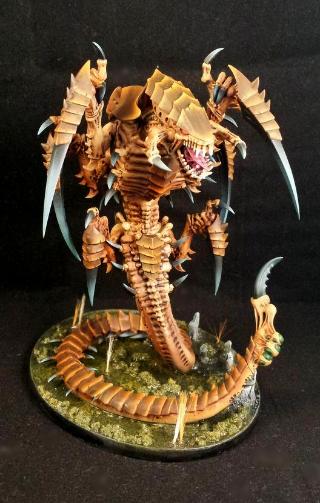 By abovethetabletop


Posted: 2014-03-11 13:59:07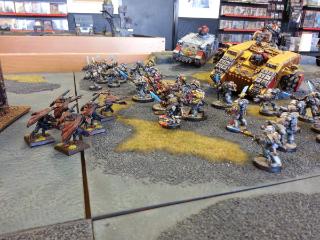 By exploited751


Posted: 2014-03-11 12:59:07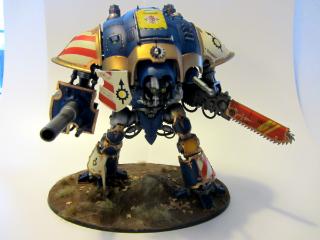 By Xanthos


Posted: 2014-03-11 10:59:07

Forum post by WayneTheGame, 256 responses at time of this post.

EDIT: Cleaned up the formatting for readability

I bought the White Dwarf Weekly because I wanted to see info on the Helbrute and Crimson Slaughter. I found the following quotes in an article talking about the Knights that illustrates the how the designers seem to approach things and the idea of balance.

A quote from Jervis:


The addition of a model on the battlefield that is so powerful and potentially dominant has the inevitable effect of causing all Warhammer 40,000 players to take stock. It's a massive war machine, capable of having a profound effect on any game. Over the coming weeks, as more players add them to their collections, and their impact on the battlefield is played out across gaming tables around the world, there is going to be a race to unravel its secrets and work out the best ways to use it or destroy it.


Next, from Simon Grant immediately following the above:


Jervis has hit the nail on the head there. Because Imperial Knights have a fully-fledged Codex of their own, you will see them both as allies and as primary detachments. They'll also be appearing in any style of Warhammer 40,000 game, whether that's allied to armies in Eternal War missions, marching into the fray in Stronghold Assault games, and so on. The possibilities are endless. Even during playtesting we realised this was going to be a game changer. Do you adapt your army to deal with an Imperial Knight, or do you adapt your tactics?


Two more quotes from Jervis which IMO sum up some real insanity:


"In the end, we are very satisfied with the place the Imperial Knights have taken in Warhammer 40,000," says Jervis. "This is because no one army can ever deal with all-comers. The holy grail of many hobbyists is to fashion a single, all-conquering army that can win in any eventuality, but in truth there is probably no such thing. It doesn't make the search any less fun,...

Post continues at http://www.dakkadakka.com/dakkaforum/posts/list/583629.page


Posted: 2014-03-11 10:12:07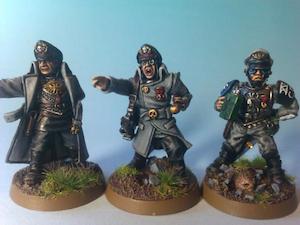 This is my new and improved 40k thread which started out as just my IG but will now include my efforts to rebuild my Marines and edge towards a battle company.

Read all about it here.





Posted: 2014-03-11 09:59:07

Posted: 2014-03-11 09:59:07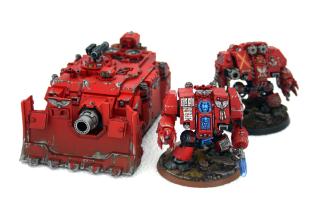 Taken with a Canon EOS DIGITAL REBEL XTi
Unknown creator


Posted: 2014-03-11 08:59:07

Taken with a Research In Motion BlackBerry 9790
By Pellegrino


Posted: 2014-03-11 07:59:07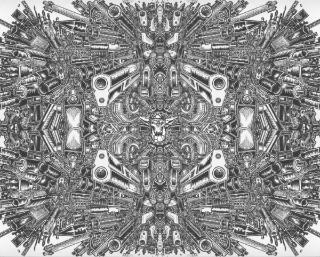 Unknown creator


Posted: 2014-03-11 06:59:07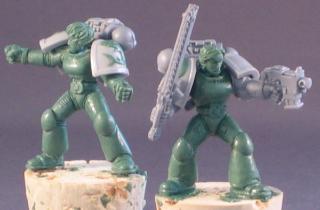 Taken with a Canon PowerShot SD200
Unknown creator


Posted: 2014-03-11 05:59:07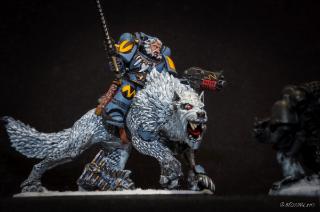 Taken with a SONY DSLR-A850
By BELIJJAaL


Posted: 2014-03-11 04:59:07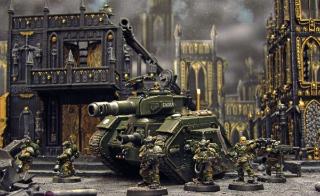 Taken with a FUJIFILM FinePix A350
By Riocordo


Posted: 2014-03-11 03:59:07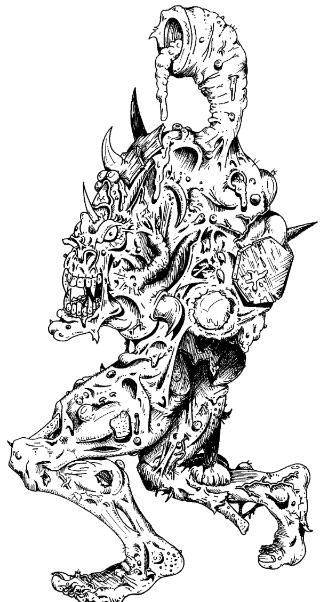 By Paule


Posted: 2014-03-11 02:59:07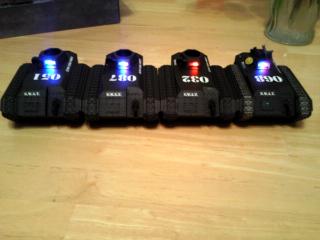 Taken with a Samsung Electronics SGH-T919
Unknown creator


Next Page (older)