What is Dakka?
DakkaDakka is a large, independent wargaming community that features discussion, tutorials and images for many games. If you are new to the world of wargaming then learn about it in our introductory article: What is Wargaming?















More About Dakka
DakkaDakka - Warhammer, 40k, Warmachine and Flames of War Community.
DakkaDakka is a large, independent wargaming community that features discussion, tutorials and images for many games.
Warhammer 40,000
Our warhammer 40k forums are among our most popular. They have been operating the longest and contain discussion about every facet of warhammer 40k from tactics and army lists to background and upcoming releases.
Warhammer Fantasy
The Warhammer Fantasy Battle Forums are consistently increasing in popularity and are almost on a par with our 40k forums covering the same large range of content with advice from some of the best tacticians the world has to offer.
Warmachine and Hordes
Dakka now has one of the largest Warmachine and Hordes forums on the web, and has a huge range of Warmachine Pictures in our gallery.
Flames of War
Flames of War and other historical games are growing in popularity here on dakka and we invite anyone to join in and discuss them in detail. As flames of war grows more popular, Dakka's coverage will only increase. Be sure to check out the Flames of War gallery to see some inspiring stuff.
Dakka Features
Dakka is a big site with a lot to explore. Here we highlight some of our more interesting features:
Wargaming Gallery
The dakka gallery is one of the largest wargaming galleries in the world and has a huge range of tagged miniatures from many game systems. From flames of war to babylon 5, and of course 40k. You can vote on images (like using hot-or-not), and use our advanced gallery search engine to find exactly what you are looking for, be it space marines, orks, cryx or Dark Elves!
Forums
The dakka forums are growing faster and faster and are the bread and butter of the website. They still maintain quality and a fair level of freedom compared to many other forums. Our most popular forum is News and Rumours, but Dakka Discussions and 40k army lists are very popular too. There are some important rules to consider (no spam, no swearing, no piracy) but everybody gets on well enough thanks to our great moderation team.
Articles
The dakka wargaming articles are run on a wiki (like wikipedia). We have a huge range of wargaming articles covering everything from tactica to modeling and painting and even some great funny stuff. If you are bored and want to have the equivalent of dozens of magazines to read then head over to the main articles page and start clicking around. Because it is a wiki, anybody can hop in and click the 'edit' tab at the top of the page, so if you have anything to add or just see some typos or bad grammar then you can help make it better for everyone.
Army Profiles
Dakka's army profiles are a throwback to the very earliest version of dakka from the late 1990s, where various armies were highlighted in detail. Our army profiles section now contains many armies from different game systems with in depth photographs, army lists and explanations of their signifigance from their owners.
DCMs
Help keep Dakkadakka.com running by becoming a DCM (Dakka Contributing Member) and enjoy a ton of perks for doing a good deed! For a small donation of only $25 a year you gain the following benefits:
Surf with ease! Get an ad-free site.
Be a celebrity! Get a 'DCM' marker in the forum listings and under your username.
Name yourself! Create your own custom title in the forums.
Expand your conversation! Post and chat in a private DCM forum.
Dakka Blog
Posted: 2014-07-30 22:59:07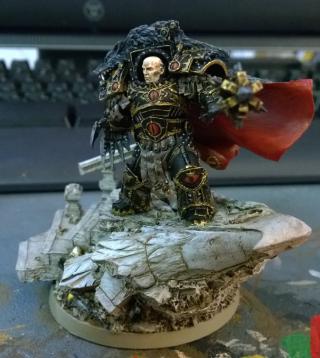 Unknown creator


Posted: 2014-07-30 21:59:07

Taken with a GENERAL IMAGING CO. X500
By wazzoo2000


Posted: 2014-07-30 20:59:07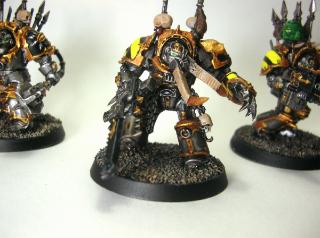 Taken with a NIKON E4100
By Brother SRM


Posted: 2014-07-30 19:59:07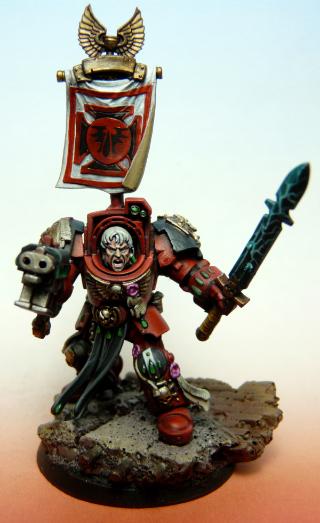 Taken with a Panasonic DMC-FZ18
By RAFF


Posted: 2014-07-30 18:59:07

Taken with a FUJIFILM FinePix S6000fd
By Mr Nobody


Posted: 2014-07-30 17:59:07

By Fulminata4


Posted: 2014-07-30 16:59:07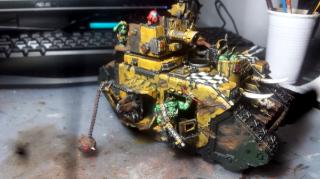 By Warboss85


Posted: 2014-07-30 15:59:07

Forum post by scarletsquig, 112 responses at time of this post.
http://i58.tinypic.com/rwoztx.jpg

Mantic Games is about to launch a Kickstarter for Dungeon Sagas: Dwarf Kings Quest.

This will be a tabletop dungeon crawler game, conceptually similar to Heroquest or Warhammer Quest, but building on the gameplay mechanics established in the Dwarf King's Hold series of board games.

Dungeon Saga: The Dwarf King?s Quest is the dungeon adventure board game for 2-5 players. The heroes must battle their way through 6 exciting scenarios, growing in strength and acquiring magical items, before eventually facing off against the Necromancer in a final exciting showdown between good and evil.
Will you fight back against the hordes of darkness, or will you let evil prevail?
The basic game will centre around 4 heroes entering an undead-infested dungeon, playing through a narrative series of linked scenarios, fighting skeletons and zombies and eventually facing tougher monsters such as Zombie Trolls and the Undead Dwarf King and his bodyguards.

- Core game will include 4 heroes and a horde of Undead to fight, along with the rules, scenario book and game tiles.
- In addition to this, the game will have a false bottom with a trapdoor which opens up to reveal an advanced rulebook and other interesting things that expand the game beyond the basic scenarios, such as rules for every Undead model in the Kings of War model range, generating dungeons and levelling up characters, using their gold to buy new items etc.
- Advanced rules will also include rules for new heroes, and rules for different classes that each race type can pick.
- There will be lots of different heroes, huge variety ranging from Halfling Thief to Warrior Nun to Lizardman Shapeshifter.

Some new pictures! (content taken from: http://dwarfkingsquest.com/ password is Hjalgeir)
http://i.imgur.com/ABak7nj.jpg?1 http://i.imgur.com/mdp0xIy.pnghttp://i.imgur.com/UUK5CaO...

Post continues at http://www.dakkadakka.com/dakkaforum/posts/list/607096.page


Posted: 2014-07-30 14:59:07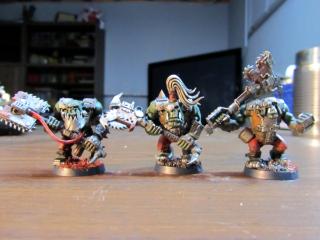 Taken with a Canon PowerShot SX210 IS
By WanderingFool


Posted: 2014-07-30 13:59:07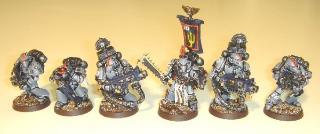 By miniholic


Posted: 2014-07-30 12:59:07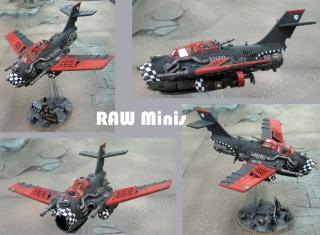 Taken with a Canon PowerShot S50
By BrassScorpion


Posted: 2014-07-30 11:59:07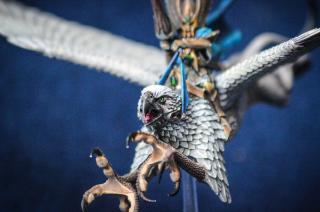 By Remco_Tuerlings


Posted: 2014-07-30 10:59:07

Forum post by RedFox, 124 responses at time of this post.

From Lords of War Gaming:
Now that Wolves have hit, The next 40k army will be Grey Knights. This release will be codex and data cards only. There will be zero kits for this release.
Should be soon. BA and DE could be down the road, but my source says GK. He's been right so many times. https://www.facebook.com/Lordsofwargaming?hc_location=timeline

No new models sounds weird for a codex release this important. But so far everything he predicted was right on.

Though they could release new different bundles without having actual new models. Or they could do a new Stormclaw like boxset with the rumored new daemons/csm units as the opposing faction.




Posted: 2014-07-30 09:59:07

Posted: 2014-07-30 08:59:07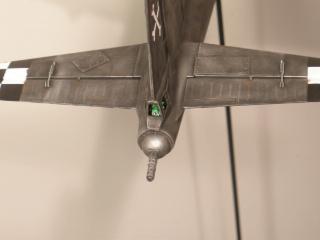 Taken with an OLYMPUS IMAGING CORP. FE250/X800
Unknown creator


Posted: 2014-07-30 07:59:07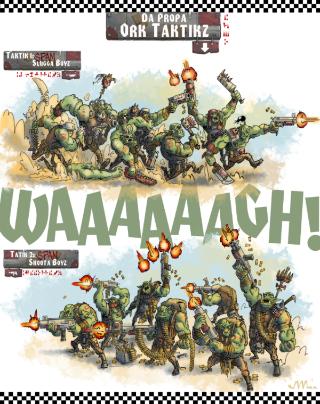 By Musibatkhan


Posted: 2014-07-30 06:59:07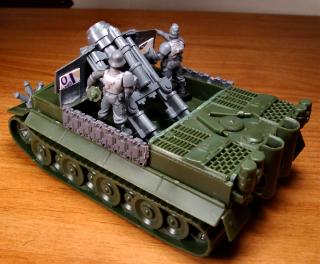 By SkaerKrow


Posted: 2014-07-30 05:59:07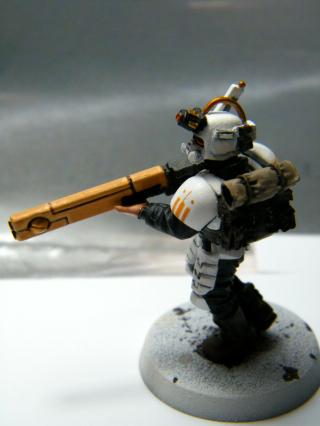 Taken with a FUJIFILM FinePix S2000HD
By Sirath


Posted: 2014-07-30 04:59:07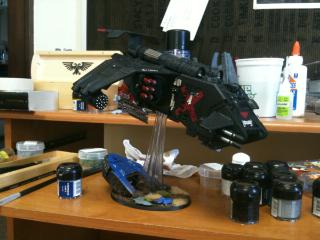 Taken with an Apple iPhone 3GS
By Phairsto


Next Page (older)