What is Dakka?
DakkaDakka is a large, independent wargaming community that features discussion, tutorials and images for many games. If you are new to the world of wargaming then learn about it in our introductory article: What is Wargaming?















More About Dakka
DakkaDakka - Warhammer, 40k, Warmachine and Flames of War Community.
DakkaDakka is a large, independent wargaming community that features discussion, tutorials and images for many games.
Warhammer 40,000
Our warhammer 40k forums are among our most popular. They have been operating the longest and contain discussion about every facet of warhammer 40k from tactics and army lists to background and upcoming releases.
Warhammer Fantasy
The Warhammer Fantasy Battle Forums are consistently increasing in popularity and are almost on a par with our 40k forums covering the same large range of content with advice from some of the best tacticians the world has to offer.
Warmachine and Hordes
Dakka now has one of the largest Warmachine and Hordes forums on the web, and has a huge range of Warmachine Pictures in our gallery.
Flames of War
Flames of War and other historical games are growing in popularity here on dakka and we invite anyone to join in and discuss them in detail. As flames of war grows more popular, Dakka's coverage will only increase. Be sure to check out the Flames of War gallery to see some inspiring stuff.
Dakka Features
Dakka is a big site with a lot to explore. Here we highlight some of our more interesting features:
Wargaming Gallery
The dakka gallery is one of the largest wargaming galleries in the world and has a huge range of tagged miniatures from many game systems. From flames of war to babylon 5, and of course 40k. You can vote on images (like using hot-or-not), and use our advanced gallery search engine to find exactly what you are looking for, be it space marines, orks, cryx or Dark Elves!
Forums
The dakka forums are growing faster and faster and are the bread and butter of the website. They still maintain quality and a fair level of freedom compared to many other forums. Our most popular forum is News and Rumours, but Dakka Discussions and 40k army lists are very popular too. There are some important rules to consider (no spam, no swearing, no piracy) but everybody gets on well enough thanks to our great moderation team.
Articles
The dakka wargaming articles are run on a wiki (like wikipedia). We have a huge range of wargaming articles covering everything from tactica to modeling and painting and even some great funny stuff. If you are bored and want to have the equivalent of dozens of magazines to read then head over to the main articles page and start clicking around. Because it is a wiki, anybody can hop in and click the 'edit' tab at the top of the page, so if you have anything to add or just see some typos or bad grammar then you can help make it better for everyone.
Army Profiles
Dakka's army profiles are a throwback to the very earliest version of dakka from the late 1990s, where various armies were highlighted in detail. Our army profiles section now contains many armies from different game systems with in depth photographs, army lists and explanations of their signifigance from their owners.
DCMs
Help keep Dakkadakka.com running by becoming a DCM (Dakka Contributing Member) and enjoy a ton of perks for doing a good deed! For a small donation of only $25 a year you gain the following benefits:
Surf with ease! Get an ad-free site.
Be a celebrity! Get a 'DCM' marker in the forum listings and under your username.
Name yourself! Create your own custom title in the forums.
Expand your conversation! Post and chat in a private DCM forum.
Dakka Blog
Posted: 2014-09-01 17:59:07

Forum post by Wolfstan, 120 responses at time of this post.

I do wonder if GW's system have come to the end of their life-cycle and no matter what they do the sales will drop off. We've had the 40K universe for 20 years now and in fairness it has done well considering there has been no real changes to the major races in all that time.

On the one hand it's great that it's so steady for all these years, that you could leave the hobby and come back, using the same army (with a few tweaks). Trouble is that it's harder to get new gamer's into the hobby and the vets (who GW have a love / hate relationship with) will probably have multiple armies and therefore not need any more.

In GW's favour it's taken this long for them to start bringing out stuff for 40K that just seemed to be about bringing out something for somethings sake. When PP brought out their "enhanced version" commanders I did raise an eyebrow, but I'd left the scene at that time.

To me a lot of GW's competitors are bringing a freshness to the hobby. It's ironic that Warlord Game's flourishing with the production of historical systems. These aren't "new" funky races or worlds, but old, used historical themes, but they are thriving with it.

Does GW have answer to this or will it plod forward to it's death?

I do wonder if Kirby has seen the writing in the wall and is trying to line his own nest before it goes belly up.


Posted: 2014-08-25 08:46:55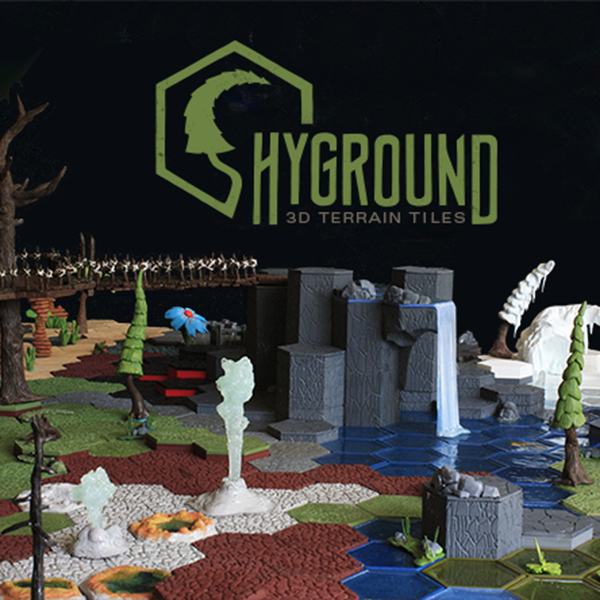 HyGround - 3D Terrain Tiles is a new terrain system for miniature gaming. Our terrain can be used for any area movement or grid movement game and even RPG games. Want to have an RPG adventure in outdoor terrain, use HyGround tiles.

HyGround tiles press together to create impressive looking and tactically challenging landscape scenarios for your miniature gaming needs. The detailed tile textures and accessories have been beautifully hand sculpted for the discerning gamer and then integrated with CAD engineering for precision fitting. This modular game system allows you to create completely different designs every time you build the game board. You can even bridge HyGround tiles to your existing collection of terrain sets.

The gaming industry has provided us many incredibly detailed 3D miniatures, now it's time for an incredibly detailed and versatile 3D game board system, HyGround - 3D Terrain Tiles, to be used with your miniatures.

Please visit our Kickstarter campaign page here.



Posted: 2014-09-01 16:59:07

By Innsmouthfiend


Posted: 2014-09-01 15:59:07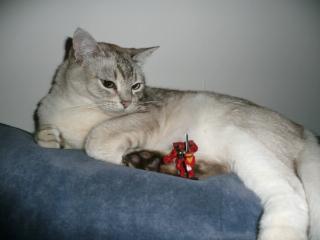 Taken with a Panasonic DMC-TZ3
By athba


Posted: 2014-09-01 14:59:07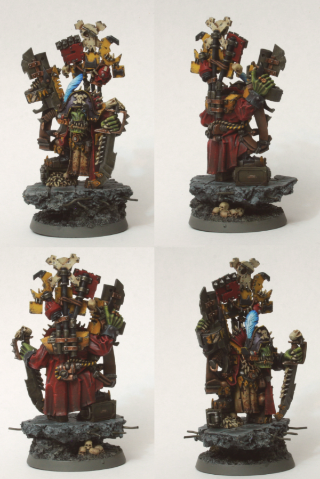 By San76


Posted: 2014-09-01 13:59:07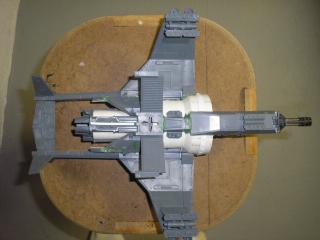 Taken with an OLYMPUS IMAGING CORP. D595Z,C500Z
By WhiteWolf01


Posted: 2014-09-01 12:59:07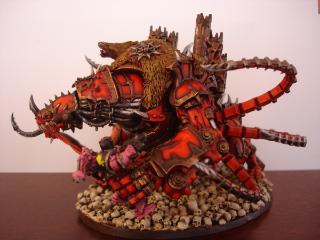 Taken with a SONY DSC-P100
By wonkobaggins


Posted: 2014-09-01 11:59:07

Forum post by Auswin, 104 responses at time of this post.

I played five games with GK using the new codex and adhered to only taking units from the codex. I thought I'd share what I learned over those five games against different lists and trying new stuff myself. FWIW, I played against DA, Eldar (x2), SM and CSM.

1. Grey Knights dominate the psychic phase like no other army in 40k
Yes, this a case where your mileage may vary, but I ran double CAD in all five games. The core of the army was 20 purifiers in combat squads and two ML3 librarians at 1,750 and 2,000 pts. I routinely had over 20 dice before the roll and could cast and deny at will. I denied three attempts to cast Invisibility by two different armies, purely by virtue of weight of dice. Yes, 6's aren't perfect but throwing 15+ dice to deny paired with re-rolling 1s made it semi-reliable.

2. Unsurprisingly, purifiers are the star of the book
They're so ridiculously good it's silly. I can never advocate or justify taking strike squads over them given the paltry point difference. Having multiple squads spread across the board really stunts your opponent's ability to move around the board. Not by impeding them, but through the impending threat of getting hit with cleansing flame. It's a huge deterrent and forcing mass saves will whittle a squad down quickly, regardless of their save.

3. 2+ armor is a problem
The lack of low AP weaponry is huge. Terminators and centurions will be a huge problem for GK outside of the assault phase and hammers. Forcing saves is unreliable for good armor and it's here where things break down. Rather than trying to take lascannons on land raiders and dreads to kill them my recommendation is ignore them all together. Focus on the softer targets and wheel back around at the end of the game. It's not worth sinking too many points into the few low AP options in the book, they just don't earn their points back.

4. Forget the wardi...

Post continues at http://www.dakkadakka.com/dakkaforum/posts/list/612004.page


Posted: 2014-09-01 10:59:07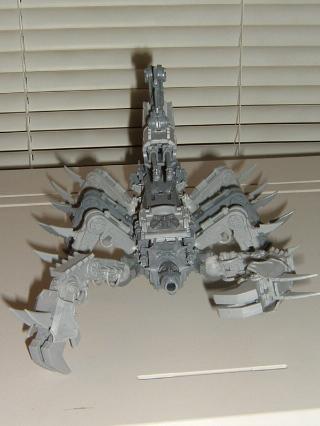 Taken with a FUJIFILM FinePix A303
Unknown creator


Posted: 2014-09-01 09:59:07

Posted: 2014-09-01 09:59:07

Taken with a NIKON COOLPIX S230
By Valkyrie


Posted: 2014-09-01 08:59:07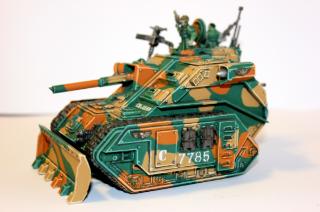 Taken with a Canon EOS 550D
By Bushwick


Posted: 2014-09-01 07:59:07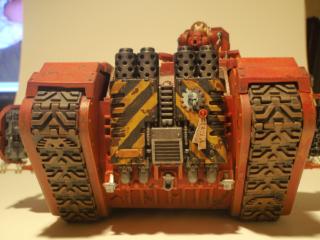 Taken with an OLYMPUS IMAGING CORP. u1030SW,S1030SW
By Doug


Posted: 2014-09-01 06:59:07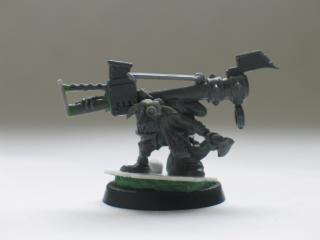 Taken with a Canon PowerShot G5
By storag


Posted: 2014-09-01 05:59:07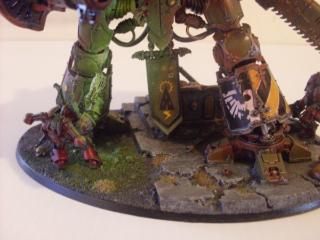 By Sinny!


Posted: 2014-09-01 04:59:07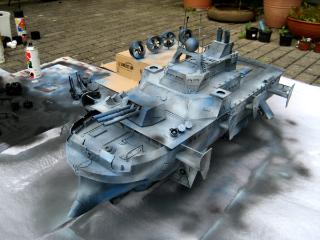 Taken with a Canon DIGITAL IXUS 65
By Klaus, not Santa


Posted: 2014-09-01 03:59:07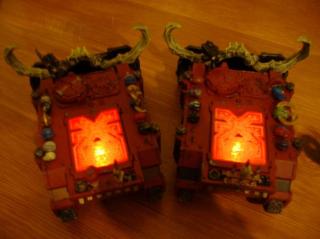 Taken with a FUJIFILM FinePix A370
By GiraffeX


Posted: 2014-09-01 02:59:07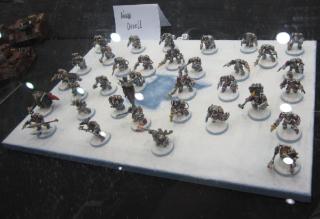 Taken with a Canon DIGITAL IXUS 120 IS
Unknown creator


Posted: 2014-09-01 01:59:07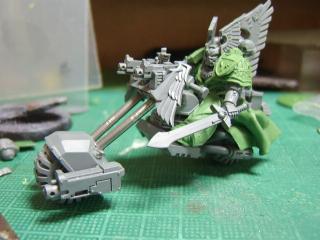 Taken with a SAMSUNG TECHWIN CO., LTD. Digimax A6
Unknown creator


Posted: 2014-09-01 00:59:07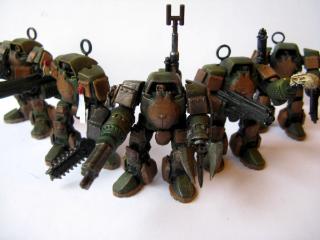 Taken with a Canon PowerShot A720 IS
By IceBayPaint


Posted: 2014-08-31 23:59:07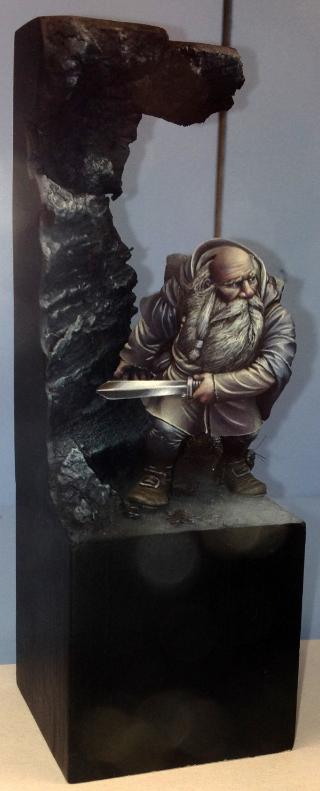 By Gitsplitta


Next Page (older)