What is Dakka?
DakkaDakka is a large, independent wargaming community that features discussion, tutorials and images for many games. If you are new to the world of wargaming then learn about it in our introductory article: What is Wargaming?















More About Dakka
DakkaDakka - Warhammer, 40k, Warmachine and Flames of War Community.
DakkaDakka is a large, independent wargaming community that features discussion, tutorials and images for many games.
Warhammer 40,000
Our warhammer 40k forums are among our most popular. They have been operating the longest and contain discussion about every facet of warhammer 40k from tactics and army lists to background and upcoming releases.
Warhammer Fantasy
The Warhammer Fantasy Battle Forums are consistently increasing in popularity and are almost on a par with our 40k forums covering the same large range of content with advice from some of the best tacticians the world has to offer.
Warmachine and Hordes
Dakka now has one of the largest Warmachine and Hordes forums on the web, and has a huge range of Warmachine Pictures in our gallery.
Flames of War
Flames of War and other historical games are growing in popularity here on dakka and we invite anyone to join in and discuss them in detail. As flames of war grows more popular, Dakka's coverage will only increase. Be sure to check out the Flames of War gallery to see some inspiring stuff.
Dakka Features
Dakka is a big site with a lot to explore. Here we highlight some of our more interesting features:
Wargaming Gallery
The dakka gallery is one of the largest wargaming galleries in the world and has a huge range of tagged miniatures from many game systems. From flames of war to babylon 5, and of course 40k. You can vote on images (like using hot-or-not), and use our advanced gallery search engine to find exactly what you are looking for, be it space marines, orks, cryx or Dark Elves!
Forums
The dakka forums are growing faster and faster and are the bread and butter of the website. They still maintain quality and a fair level of freedom compared to many other forums. Our most popular forum is News and Rumours, but Dakka Discussions and 40k army lists are very popular too. There are some important rules to consider (no spam, no swearing, no piracy) but everybody gets on well enough thanks to our great moderation team.
Articles
The dakka wargaming articles are run on a wiki (like wikipedia). We have a huge range of wargaming articles covering everything from tactica to modeling and painting and even some great funny stuff. If you are bored and want to have the equivalent of dozens of magazines to read then head over to the main articles page and start clicking around. Because it is a wiki, anybody can hop in and click the 'edit' tab at the top of the page, so if you have anything to add or just see some typos or bad grammar then you can help make it better for everyone.
Army Profiles
Dakka's army profiles are a throwback to the very earliest version of dakka from the late 1990s, where various armies were highlighted in detail. Our army profiles section now contains many armies from different game systems with in depth photographs, army lists and explanations of their signifigance from their owners.
DCMs
Help keep Dakkadakka.com running by becoming a DCM (Dakka Contributing Member) and enjoy a ton of perks for doing a good deed! For a small donation of only $25 a year you gain the following benefits:
Surf with ease! Get an ad-free site.
Be a celebrity! Get a 'DCM' marker in the forum listings and under your username.
Name yourself! Create your own custom title in the forums.
Expand your conversation! Post and chat in a private DCM forum.
Dakka Blog
Posted: 2014-10-24 05:59:07

Forum post by goblinzz, 86 responses at time of this post.

I really don't understand this, I base all my models. In fact it's often the first thing I do now as it helps me see how the rest of the model looks.

But I see SO MANY MODELS that are unbased, people who have a relatively good grasp of basic painting techniques, but for whom gluing on sand and then painting and drybrushing it appears to be a mystery.

It's so simple, but it seems to be huge and intimidating challenge for new painters. Any ideas why?

Perhaps we could start a thread cataloging peoples different basing methods with a brief overview of how it was done to encourage others to start?


Posted: 2014-10-24 04:59:07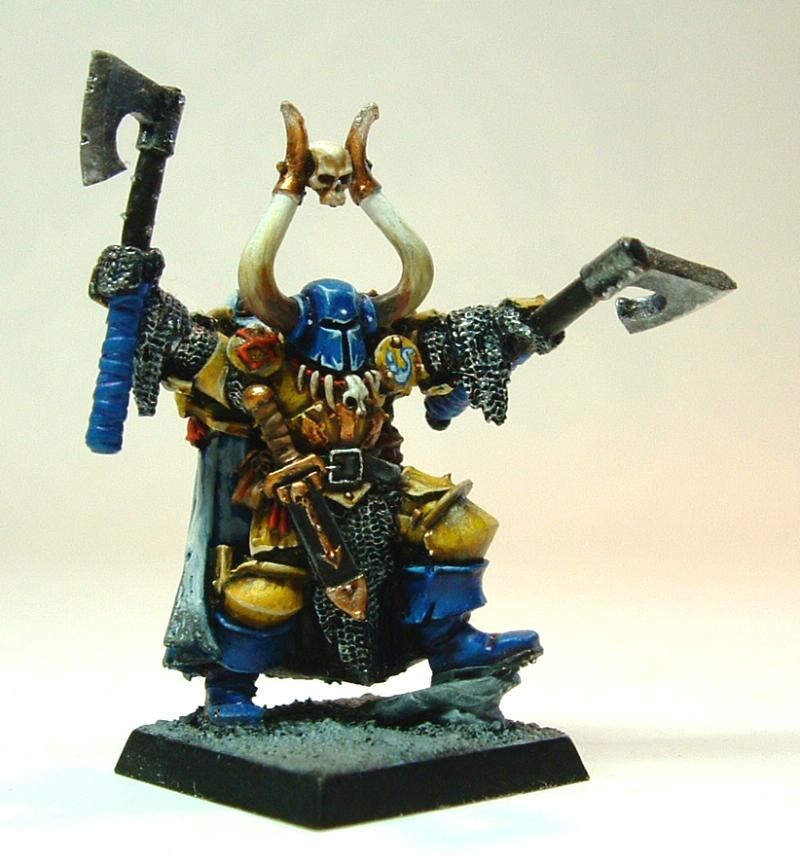 Taken with a FUJIFILM FinePix S304
By bubber


Posted: 2014-10-24 03:59:07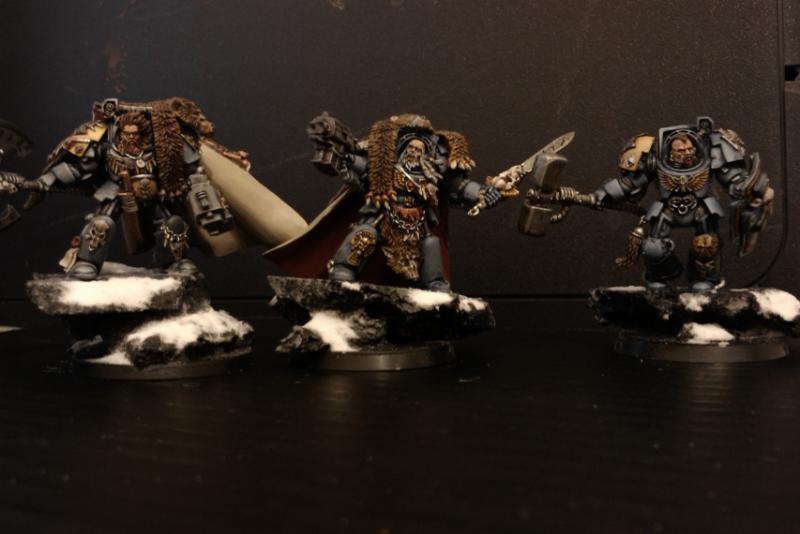 Taken with an HTC T-Mobile G2 Touch
Unknown creator


Posted: 2014-10-24 02:59:07

Forum post by reds8n, 64 responses at time of this post.
http://www.blacklibrary.com/faqs-and-errata.html

time of writing rulebook, wood elf and End times.


From the rulebook FAQ


Page 134 ? Lords
Replace both paragraphs with: ?You can spend up to 50% of
your points on Lords. Lords are the most powerful characters
in your army, individuals possessed of fearsome martial or
magical might.?
Page 134 ? Heroes
Replace both paragraphs with: ?You can spend up to 50%
of your points on Heroes. Heroes are lesser characters, not
as intrinsically deadly as Lords, but still worth a score of
ordinary warriors.?
Page 135 ? Army Selection Summary Table
Replace ?Lords ? Up to 25%? with ?Lords ? Up to 50%?
Replace ?Heroes ? Up to 25%? with ?Heroes ? Up to 50%?
Page 162 ? Spell Generation
At the end of the second paragraph, add:
?The Lore of Undeath is available to any Wizard.?
(see Warhammer Battle Magic: Lore of Undeath or
Warhammer: Nagash, available in digital format at
www.games-workshop.com)





Automatically Appended Next Post:
Space wolf and Tau ones too ......


Automatically Appended Next Post:
super heavy walker Dts fixed too !


Posted: 2014-10-24 01:59:07

Taken with a NIKON COOLPIX AW100
By RAFF


Posted: 2014-10-24 00:59:07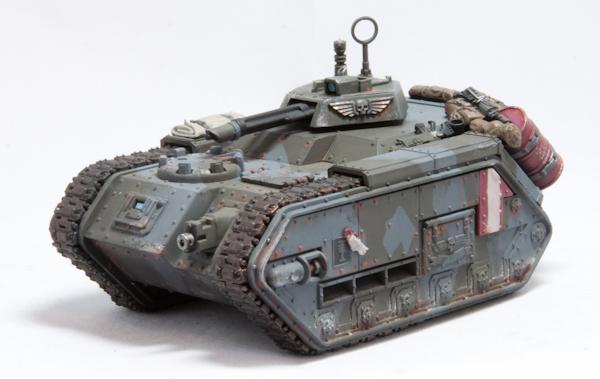 Taken with a Canon EOS 50D
By endtransmission


Posted: 2014-10-23 23:59:07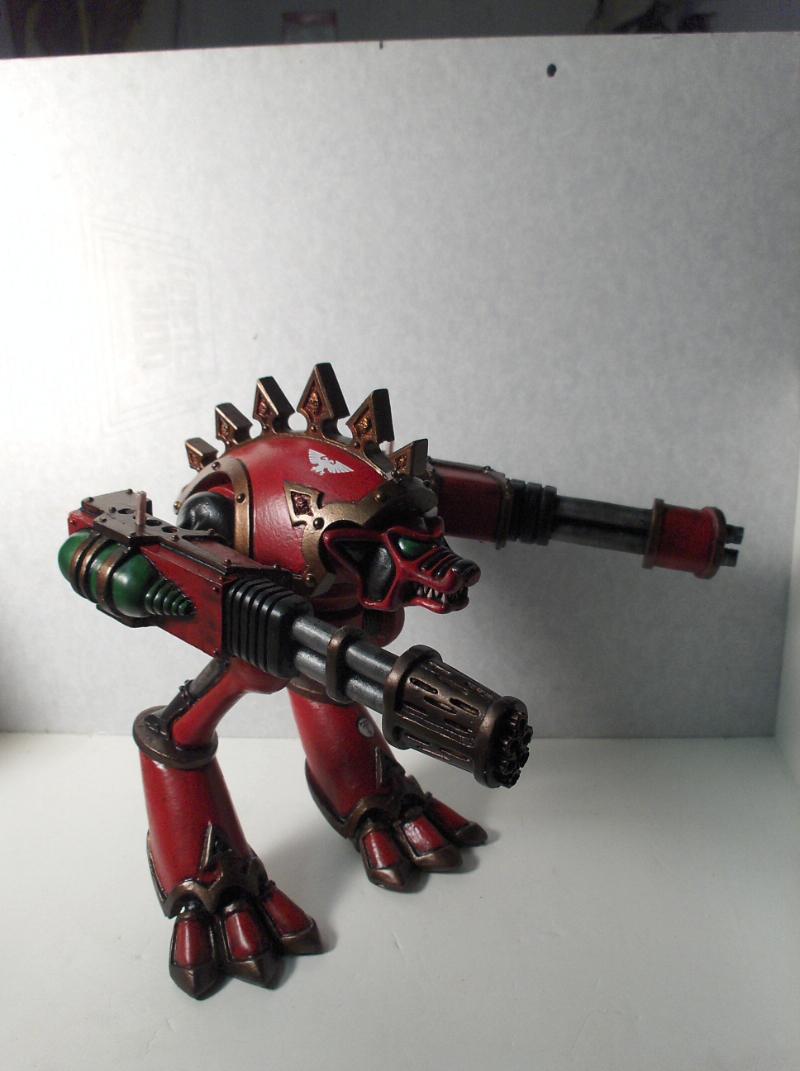 Taken with an Hewlett-Packard HP PhotoSmart R818 (V01.00)
Unknown creator


Posted: 2014-10-23 22:59:07

Forum post by Envihon, 128 responses at time of this post.

People complain constantly about the costs of GW and how they are so expensive but has anyone looked at how expensive X-Wing is? I was looking around at the hobby shop just checking out the things that people say are so much better than GW and I couldn't believe how expensive X-Wing is. Now I understand for the most part, it is just models and you don't have to buy Codices but dang man, the cost of them equals the models plus the codex to go along. I mean I also feel the same about Privateer Press, that people complain about GW prices but from where I stand, neither company offers a "cheaper" hobby. The only argument from that side that someone can argue is that you need less models than GW but isn't that the point of WH40k, to play anything from small skirmishes to giant battles. The other area is maybe customer service and player support but I haven't had a problem really. Things like this make it hard for me to understand why people rail against GW pricing. Maybe I am not seeing the big picture and someone can help illuminate me (In a respectful manner. I understand this is a touchy subject but could we please have civil discourse over the internet and not a flame war?)


Posted: 2014-10-23 21:59:07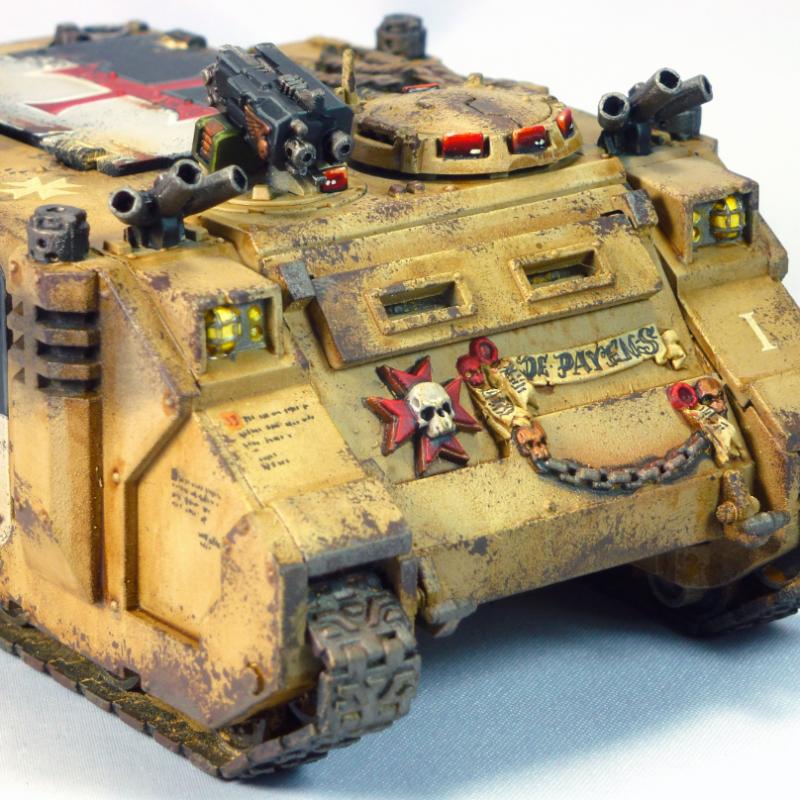 Taken with a Panasonic DMC-ZS10
By danielcherng


Posted: 2014-10-23 20:59:07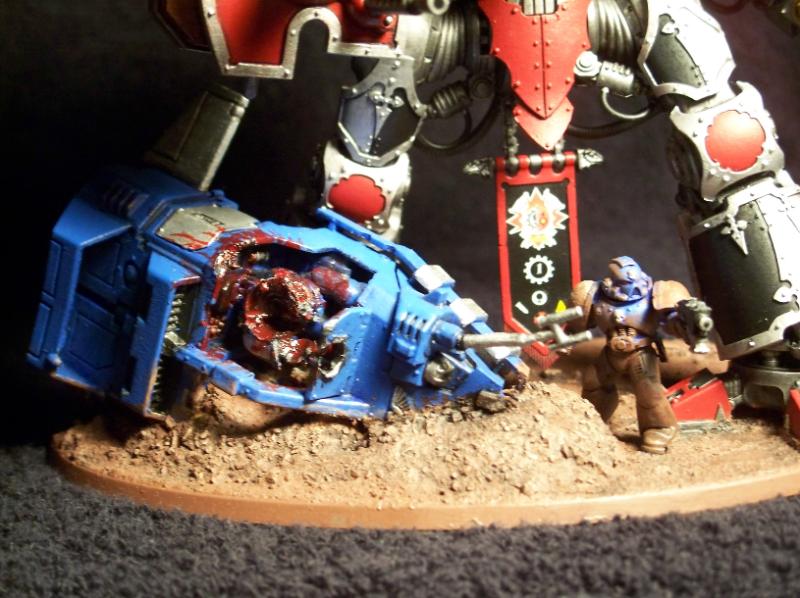 By CaptainLoken


Posted: 2014-10-23 19:59:07

Forum post by Zoring, 54 responses at time of this post.

Hello chaps, time for a change of pace of me, and to launch into another project! I want to eventually collect and paint all of the original models (except the Goliaths because those models are tremendously awful)

First of all to anyone reading this I am looking for the following gangs to buy from you anyone with them, if anyone has the complete or even partial collections I am chasing:
Cawdor, Van Saar, Delaque.

I have always loved the Necromunda figures, it was the height of Necromunda when I got into the hobby in 1996 and so my early days of White Dwarf where filled with these models and i've always had a massive soft spot for them, and my early days of gaming was with Necromunda and Gorkamorka as well as 2nd Ed 40k, although I never did at the time own any Necromunda figures!

I have the Escher gang all complete and finished, so I will trickle them out one at a time as I go to keep you interested whilst I paint through the other ones, I will also be painting my WFB Empire/DOW at the same time so I will be going slowly!

Escher Ganger with Autogun and Pistol, Escher Ganger with Lasgun http://imageshack.us/a/img547/5013/nc1.png
These are all painted up Punk Rockers/Hair Band girls from the 80's bright colours and big hair so what else could they be!

Orlock Juve and Ratskin Ganger http://imageshack.us/a/img534/1881/nc2u.png
These wip figures show my new thing, Grey Undercoat, for me the perfect balance between providing a bit of shading and still keeping the colours vibrant, so we will see how they go! I am not sure on what to do with the Orlocks just yet, although their obvious Biker looks is making me lean towards black leather jackets and blue jeans, we will see how it goes. With the ratskins I am thinking up earthy tones for clothing, with Albino ratskin cloaks and some Native American inspired facial warpaint, If I can give an impression of these guys I will be very pleased. http://img515.imageshack.us/img515/4965/dsc08676e.jp


Posted: 2014-10-23 18:59:07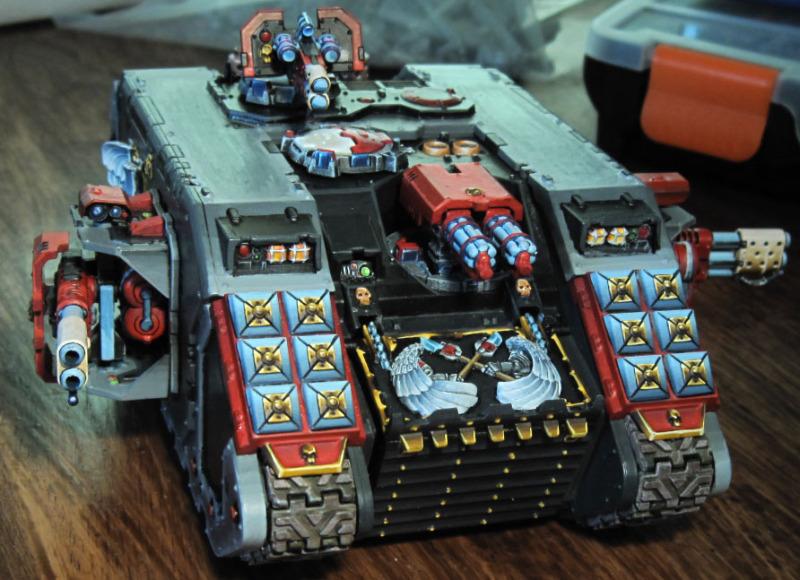 Taken with a Canon DIGITAL IXUS 980 IS
By Pyriel-


Posted: 2014-10-23 17:59:07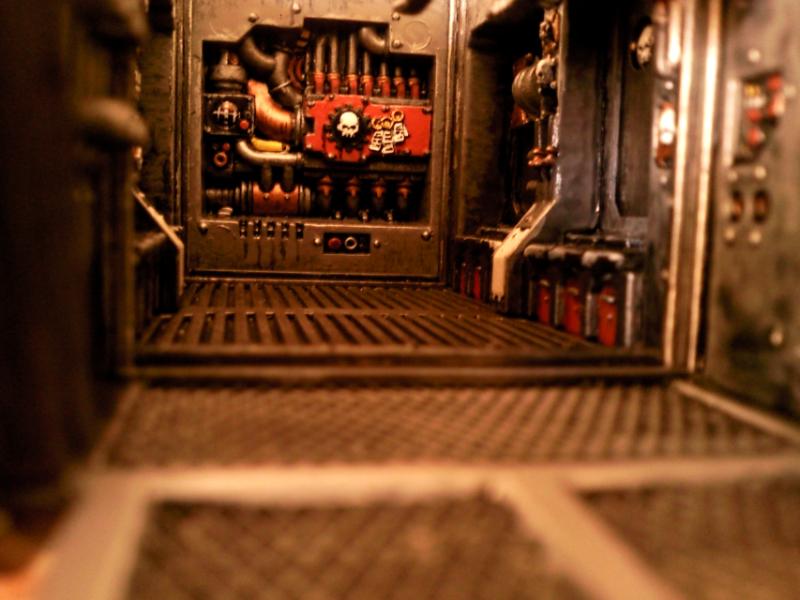 Taken with a SAMSUNG GT-I8000
By EVil74ITA


Posted: 2014-10-23 16:59:07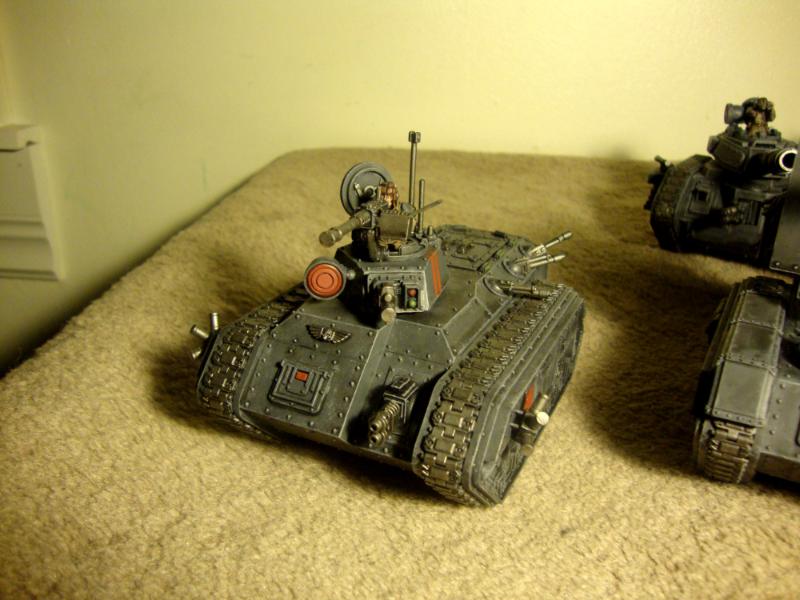 Taken with a SONY DSC-W210
By Platoon Sgt.


Posted: 2014-10-23 15:59:07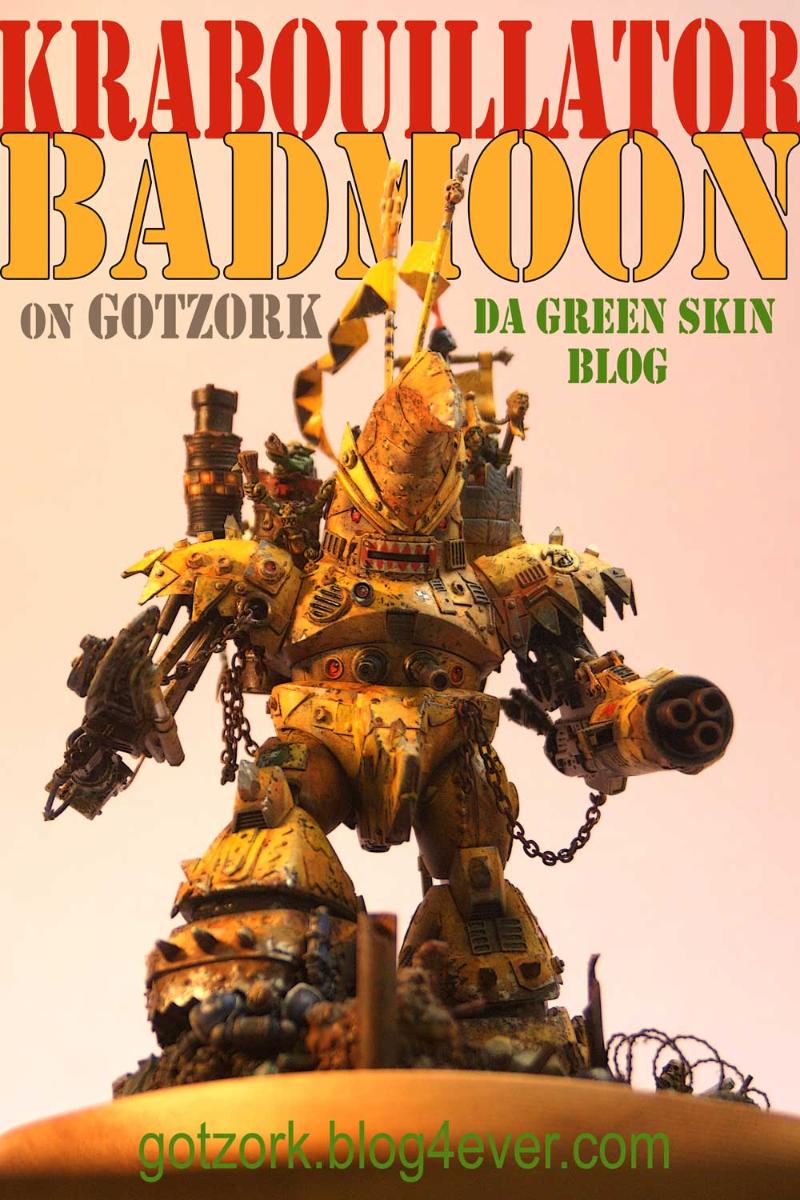 Unknown creator


Posted: 2014-10-23 14:59:07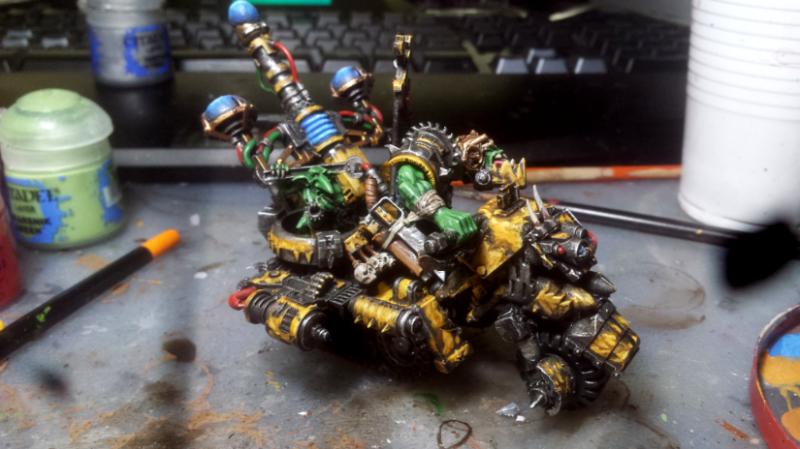 By Warboss85


Posted: 2014-10-23 13:59:07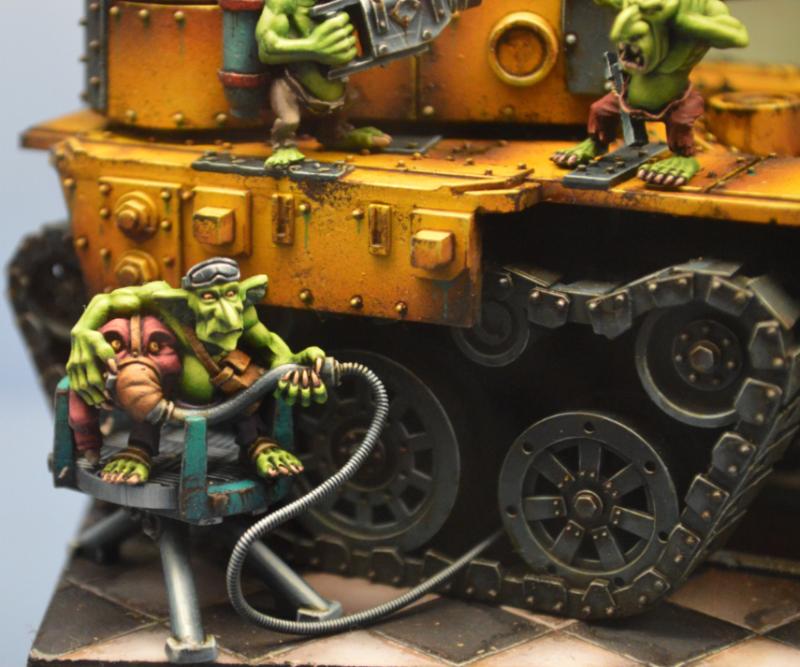 By IceAngel


Posted: 2014-10-23 12:59:07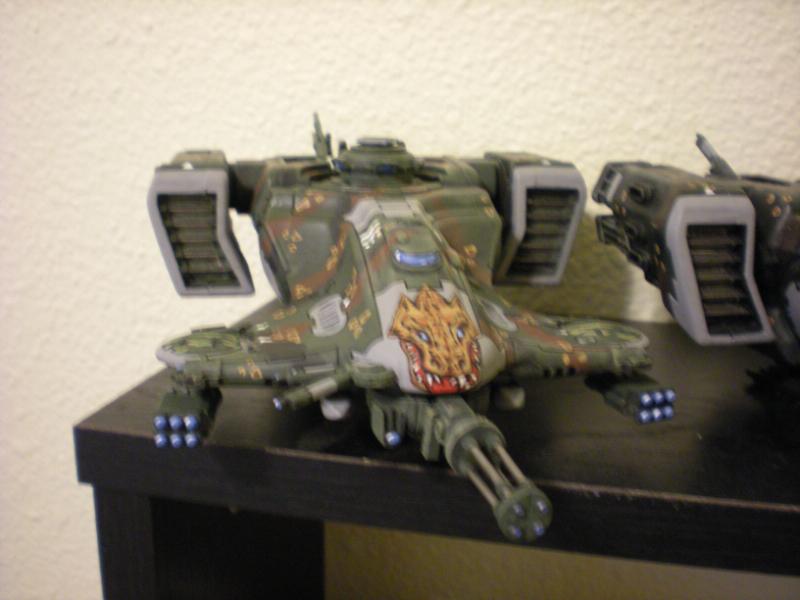 Taken with a NIKON COOLPIX S202
By Soo'Vah'Cha


Posted: 2014-10-23 11:59:07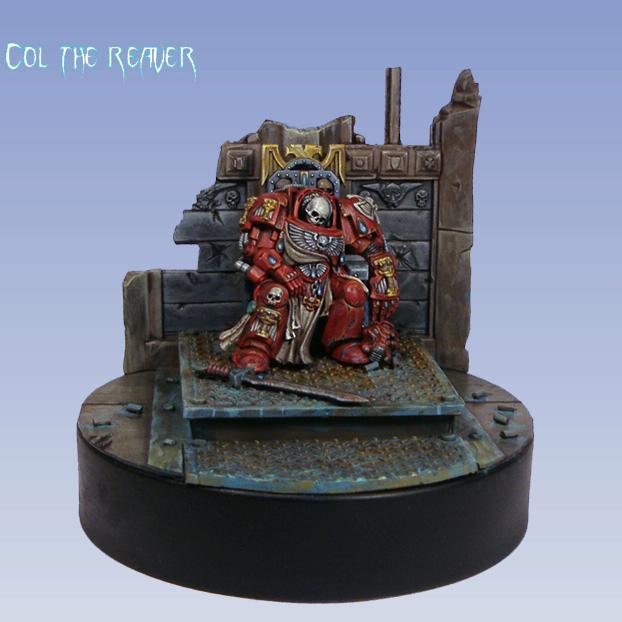 By col-the-reaver


Posted: 2014-10-23 10:59:07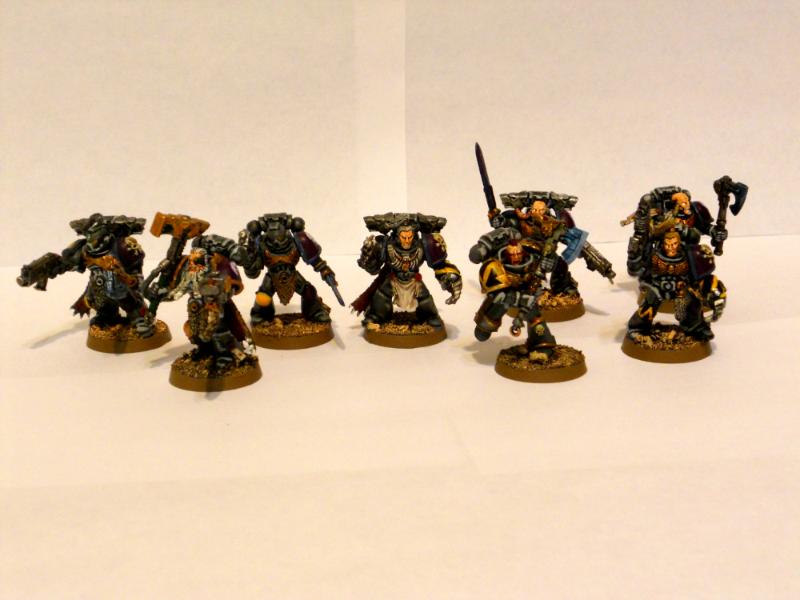 Taken with a NIKON COOLPIX S3000
By OverwatchCNC


Next Page (older)