What is Dakka?
DakkaDakka is a large, independent wargaming community that features discussion, tutorials and images for many games. If you are new to the world of wargaming then learn about it in our introductory article: What is Wargaming?















More About Dakka
DakkaDakka - Warhammer, 40k, Warmachine and Flames of War Community.
DakkaDakka is a large, independent wargaming community that features discussion, tutorials and images for many games.
Warhammer 40,000
Our warhammer 40k forums are among our most popular. They have been operating the longest and contain discussion about every facet of warhammer 40k from tactics and army lists to background and upcoming releases.
Warhammer Fantasy
The Warhammer Fantasy Battle Forums are consistently increasing in popularity and are almost on a par with our 40k forums covering the same large range of content with advice from some of the best tacticians the world has to offer.
Warmachine and Hordes
Dakka now has one of the largest Warmachine and Hordes forums on the web, and has a huge range of Warmachine Pictures in our gallery.
Flames of War
Flames of War and other historical games are growing in popularity here on dakka and we invite anyone to join in and discuss them in detail. As flames of war grows more popular, Dakka's coverage will only increase. Be sure to check out the Flames of War gallery to see some inspiring stuff.
Dakka Features
Dakka is a big site with a lot to explore. Here we highlight some of our more interesting features:
Wargaming Gallery
The dakka gallery is one of the largest wargaming galleries in the world and has a huge range of tagged miniatures from many game systems. From flames of war to babylon 5, and of course 40k. You can vote on images (like using hot-or-not), and use our advanced gallery search engine to find exactly what you are looking for, be it space marines, orks, cryx or Dark Elves!
Forums
The dakka forums are growing faster and faster and are the bread and butter of the website. They still maintain quality and a fair level of freedom compared to many other forums. Our most popular forum is News and Rumours, but Dakka Discussions and 40k army lists are very popular too. There are some important rules to consider (no spam, no swearing, no piracy) but everybody gets on well enough thanks to our great moderation team.
Articles
The dakka wargaming articles are run on a wiki (like wikipedia). We have a huge range of wargaming articles covering everything from tactica to modeling and painting and even some great funny stuff. If you are bored and want to have the equivalent of dozens of magazines to read then head over to the main articles page and start clicking around. Because it is a wiki, anybody can hop in and click the 'edit' tab at the top of the page, so if you have anything to add or just see some typos or bad grammar then you can help make it better for everyone.
Army Profiles
Dakka's army profiles are a throwback to the very earliest version of dakka from the late 1990s, where various armies were highlighted in detail. Our army profiles section now contains many armies from different game systems with in depth photographs, army lists and explanations of their signifigance from their owners.
DCMs
Help keep Dakkadakka.com running by becoming a DCM (Dakka Contributing Member) and enjoy a ton of perks for doing a good deed! For a small donation of only $25 a year you gain the following benefits:
Surf with ease! Get an ad-free site.
Be a celebrity! Get a 'DCM' marker in the forum listings and under your username.
Name yourself! Create your own custom title in the forums.
Expand your conversation! Post and chat in a private DCM forum.
Dakka Blog
Posted: 2014-04-19 21:59:07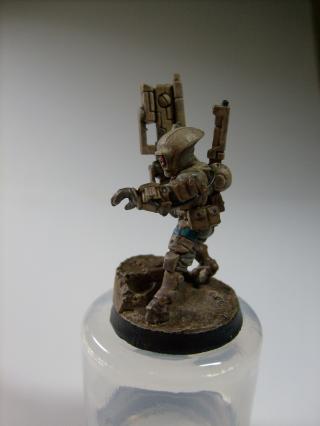 Taken with a Samsung Techwin <KENOX S630 / Samsung S630>
By Pipboy101


Posted: 2014-04-19 20:59:07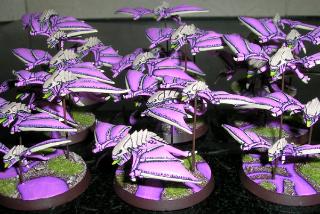 Taken with a NIKON E3700
By Nard


Posted: 2014-04-19 19:59:07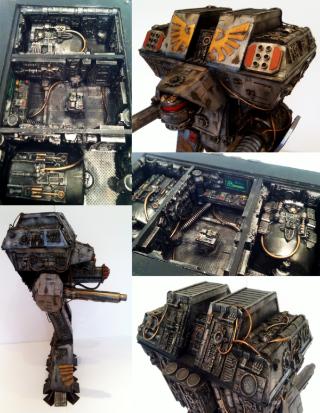 By aliendesperardo


Posted: 2014-04-19 18:59:07


Unknown creator


Posted: 2014-04-19 17:59:07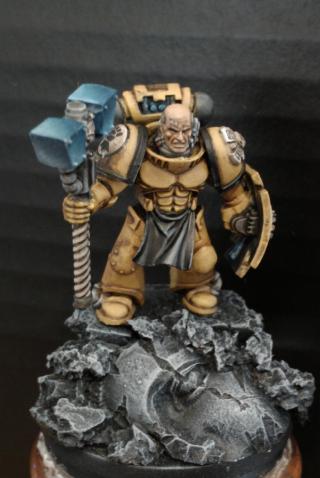 Unknown creator


Posted: 2014-04-19 15:59:07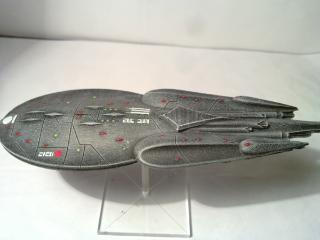 Taken with a Nokia N900
Unknown creator


Posted: 2014-04-19 14:59:07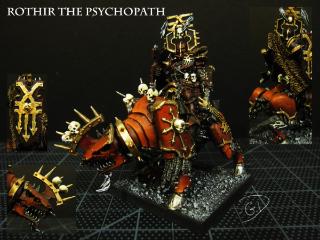 By grey_death


Posted: 2014-04-19 13:59:07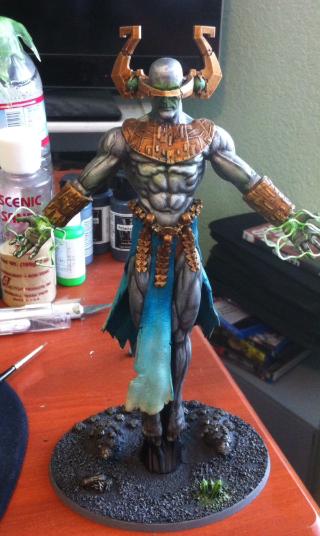 Unknown creator


Posted: 2014-04-19 12:59:07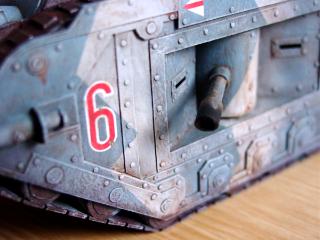 Taken with a SONY CYBERSHOT
Unknown creator


Posted: 2014-04-19 11:59:07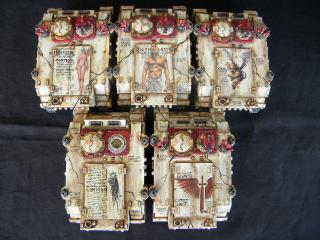 By littleboyblues


Posted: 2014-04-19 10:59:07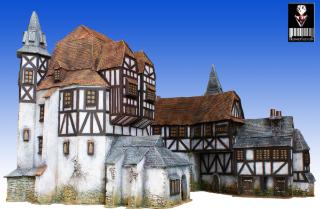 By PROMETHIDION


Posted: 2014-04-19 09:59:07

Posted: 2014-04-19 08:59:07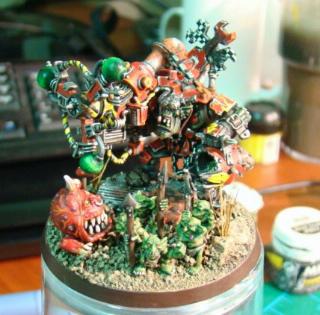 Taken with a SONY DSC-H9
Unknown creator


Posted: 2014-04-19 07:59:07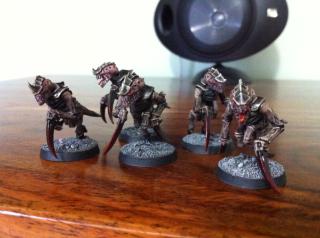 Taken with an Apple iPhone 4
Unknown creator


Posted: 2014-04-19 06:59:07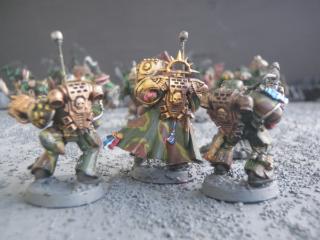 Taken with an OLYMPUS IMAGING CORP. uT6000,ST6000
By Oldmanronald


Posted: 2014-04-19 05:59:07

Forum post by riburn3, 121 responses at time of this post.

After perusing through various internet forums, I'm somewhat shocked to see how upset some people are about the new IG book. Most complaints being about the Vendetta and Chimera nerfs, which to me aren't unfounded, and help push the army back to it's intended mechanism.

When I think of an IG army, I think of wave after wave of guardsmen, and lots of heavy tanks. Thematically, I think this codex does a much better job of representing the true IG soul.

With Leman Russ tanks becoming slightly cheaper and the option to take a Warlord in a tank, with his squad counting as HQ, this allows for 15 Leman Russ tanks in a single force organization chart. While very hard to do under 2000 points, I can already see lists featuring at 10-12 Leman Russ variants at the 1999 point level becoming common place if you favor a tank heavy force.

If you played a blob style guard army before, it just got so much better. Better orders, better commissars, and PRIESTS!!! Throw in a line of bullgryns in front of your blob and you are going to have one of the most difficult to kill units in the game, that can get those sweet new order, benefit from a priest allowing them to reroll saves or wound rolls, and a commissar that makes sure your blob will hold true no matter what.

While the style of vendetta spamming and hiding veterans in a chimera and firing away might be gone, strong guard blobs and numerous roaming tanks is going to make for some strong lists.




Posted: 2014-04-19 04:59:07

Forum post by RiTides, 74 responses at time of this post.

This was briefly mentioned in the post-Salute thread, but as it's going to be a new game I think it deserves it's own thread.

I'll update the OP when there is any additional news, here is what is known so far (from, I believe, the Hawk Wargames facebook page and a related GW Specialist Games group).

Thanks to reds8n for finding these quotes!

I'm going to steal Marcelo's photo again to make a post-Salute announcement - I am indeed working with Hawk Wargames on a set of tabletop spaceship rules for the Dropzone Commander universe, provisionally titled Dropfleet.
I can't tell you how excited I am to have the opportunity to make another foray into spaceships as GW's now sadly discontinued Battlefleet Gothic remains one of my all-time favourite projects. It's a real privilege to be working with Dave, Simon and Louis at Hawk, they're passionate and dedicated hobbyists (see the 9' DZC scale model of the smallest ship in Dropfleet) so I think we'll be making this one a real doozy.
Hey folks, I just wanted to announce that I'm working on a set of spaceship rules for the guys at Hawk Wargames - the Dropzone Commander people - provisionally title Dropfleet. I'd like to ask the group if there's any elements of BFG (or indeed any other spaceship rules like Firestorm Armada or Full Thrust) that you really, really like or really, really hate so that I can try to address them/obliterate them in Dropfleet. Just general fishing so I can steal your ideas really, but any thoughts you have on tabletop spaceships are of great interest to me.


Official confirmation from Hawk forums (thanks to Orlanth for bringing this to our attention):
http://www.hawkforum.co.uk/viewtopic.php?f=10&t=4369&start=20





Posted: 2014-04-19 03:59:07

Forum post by King Pariah, 38 responses at time of this post.

Now this is just where I'll dump all of my painting and modeling stuff.


Posted: 2014-04-19 02:59:07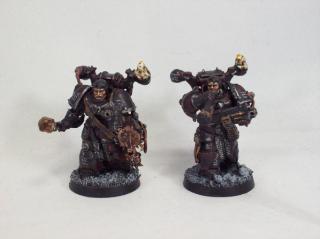 Taken with an EASTMAN KODAK COMPANY KODAK EASYSHARE C613 ZOOM DIGITAL CAMERA
By RazakelXIII


Next Page (older)