What is Dakka?
DakkaDakka is a large, independent wargaming community that features discussion, tutorials and images for many games. If you are new to the world of wargaming then learn about it in our introductory article: What is Wargaming?















More About Dakka
DakkaDakka - Warhammer, 40k, Warmachine and Flames of War Community.
DakkaDakka is a large, independent wargaming community that features discussion, tutorials and images for many games.
Warhammer 40,000
Our warhammer 40k forums are among our most popular. They have been operating the longest and contain discussion about every facet of warhammer 40k from tactics and army lists to background and upcoming releases.
Warhammer Fantasy
The Warhammer Fantasy Battle Forums are consistently increasing in popularity and are almost on a par with our 40k forums covering the same large range of content with advice from some of the best tacticians the world has to offer.
Warmachine and Hordes
Dakka now has one of the largest Warmachine and Hordes forums on the web, and has a huge range of Warmachine Pictures in our gallery.
Flames of War
Flames of War and other historical games are growing in popularity here on dakka and we invite anyone to join in and discuss them in detail. As flames of war grows more popular, Dakka's coverage will only increase. Be sure to check out the Flames of War gallery to see some inspiring stuff.
Dakka Features
Dakka is a big site with a lot to explore. Here we highlight some of our more interesting features:
Wargaming Gallery
The dakka gallery is one of the largest wargaming galleries in the world and has a huge range of tagged miniatures from many game systems. From flames of war to babylon 5, and of course 40k. You can vote on images (like using hot-or-not), and use our advanced gallery search engine to find exactly what you are looking for, be it space marines, orks, cryx or Dark Elves!
Forums
The dakka forums are growing faster and faster and are the bread and butter of the website. They still maintain quality and a fair level of freedom compared to many other forums. Our most popular forum is News and Rumours, but Dakka Discussions and 40k army lists are very popular too. There are some important rules to consider (no spam, no swearing, no piracy) but everybody gets on well enough thanks to our great moderation team.
Articles
The dakka wargaming articles are run on a wiki (like wikipedia). We have a huge range of wargaming articles covering everything from tactica to modeling and painting and even some great funny stuff. If you are bored and want to have the equivalent of dozens of magazines to read then head over to the main articles page and start clicking around. Because it is a wiki, anybody can hop in and click the 'edit' tab at the top of the page, so if you have anything to add or just see some typos or bad grammar then you can help make it better for everyone.
Army Profiles
Dakka's army profiles are a throwback to the very earliest version of dakka from the late 1990s, where various armies were highlighted in detail. Our army profiles section now contains many armies from different game systems with in depth photographs, army lists and explanations of their signifigance from their owners.
DCMs
Help keep Dakkadakka.com running by becoming a DCM (Dakka Contributing Member) and enjoy a ton of perks for doing a good deed! For a small donation of only $25 a year you gain the following benefits:
Surf with ease! Get an ad-free site.
Be a celebrity! Get a 'DCM' marker in the forum listings and under your username.
Name yourself! Create your own custom title in the forums.
Expand your conversation! Post and chat in a private DCM forum.
Dakka Blog
Posted: 2016-12-08 20:59:07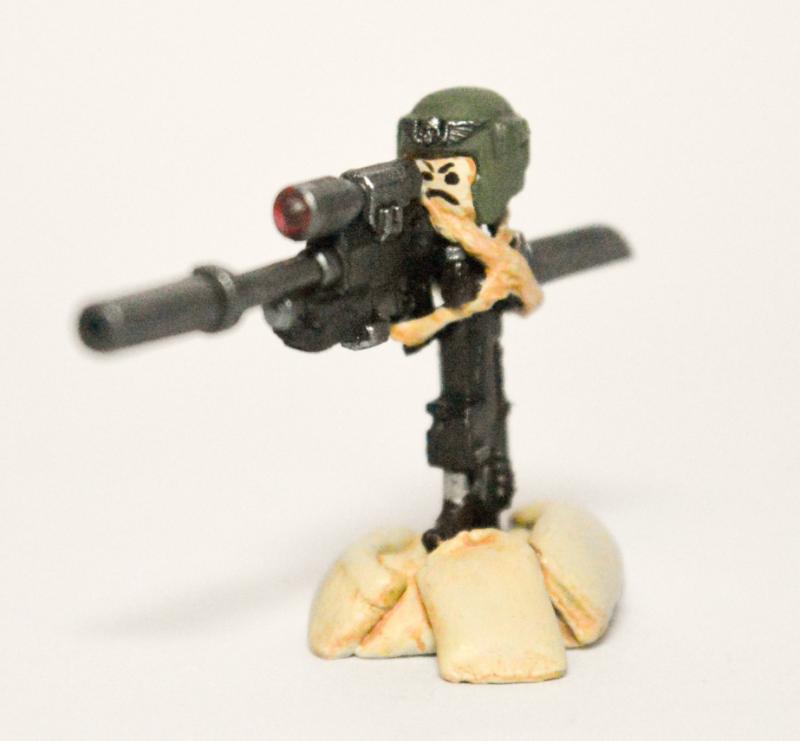 By kb_lock


Posted: 2016-12-05 01:00:00


Welcome to the 21st round of the League of Extraordinary Riveters Terrain Competition.
CARD-inal Sins

The main aim of these competitions is to encourage gamers and model-makers alike to go that extra mile when building terrain that can be used for playing your preferred tabletop wargame (or similar pastime - for example, a board game playing piece would be acceptable). Those taking part can expect to receive ideas, inspiration, encouragement and feedback from each other, and at the end each of the participants is "rewarded" with a new piece of terrain for their own use (that's the thing you just built).

For those who have not taken part before, this is a competition about terrain building (as you may have gathered from the title), but it is not strictly limited to pure terrain, dioramas that can be used as table top terrain are allowed (see rules below). To get a feel for how these competitions run and what to expect you may wish to look at the previous rounds, linked below.

Each round has a "theme" or other defining attribute(s) that must in some way be applied to the your terrain project, to compete with other modellers for that most prestigious of prizes, membership into The League of Extraordinary Riveters [LoER].

The competition is open to everyone registered on Dakka Dakka, all are welcome to enter regardless of ability, etc.
The winner of each round hosts the next round, and the cycle continues.
The theme, limitations, rules, judging and prizes are all the responsibility of the host, although he or she can get help from others for some of those things...

Read more at http://www.dakkadakka.com/dakkaforum/posts/list/0/709936.page#9055267


Posted: 2016-12-08 19:59:07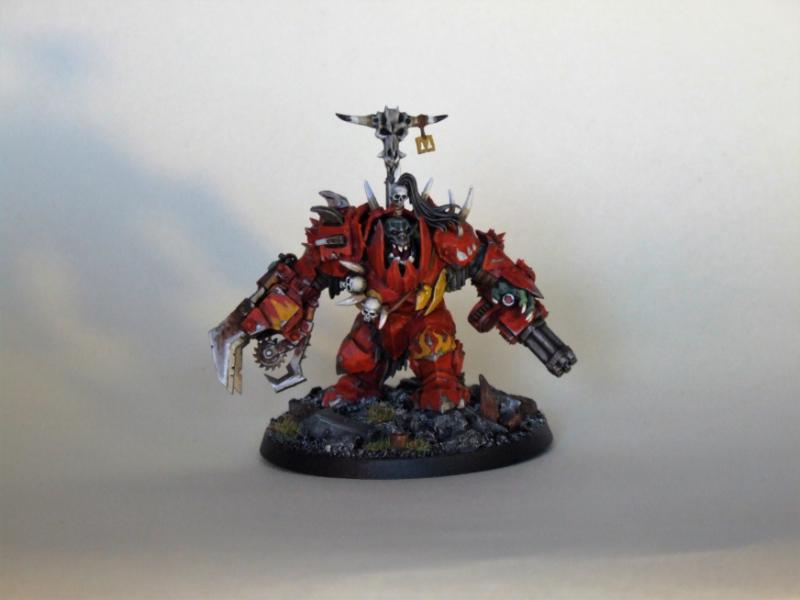 By deathstalker013


Posted: 2016-12-08 18:59:07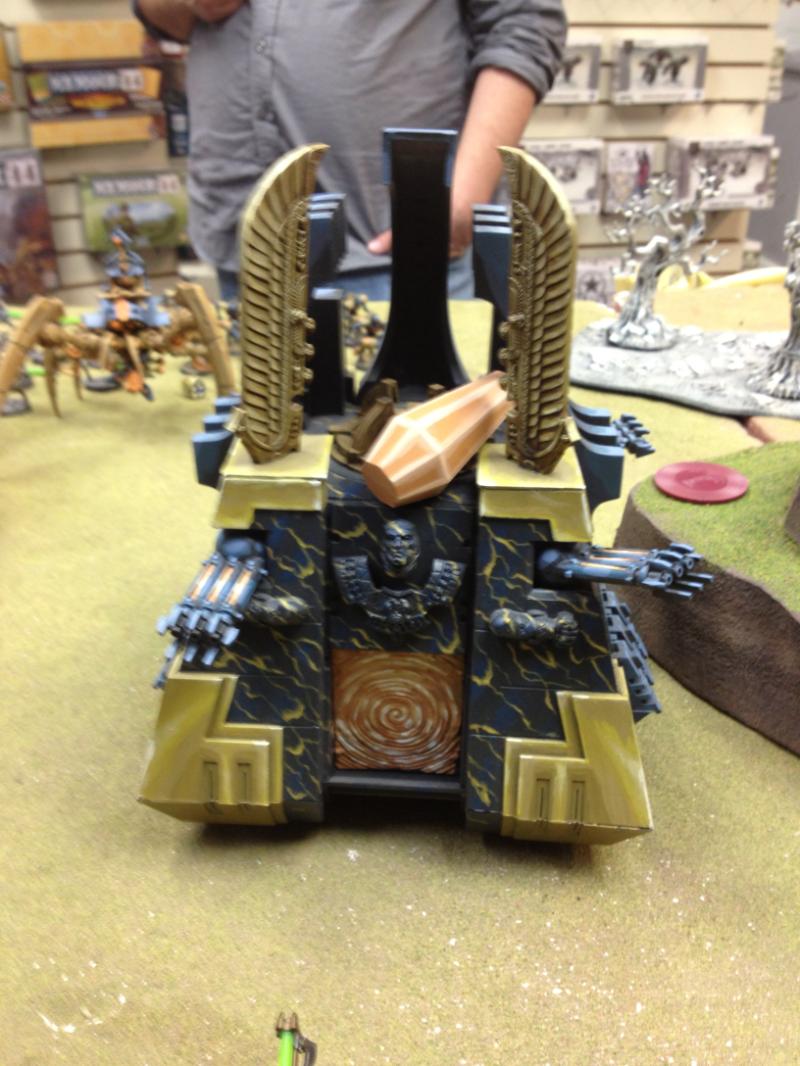 Unknown creator


Posted: 2016-12-08 17:59:07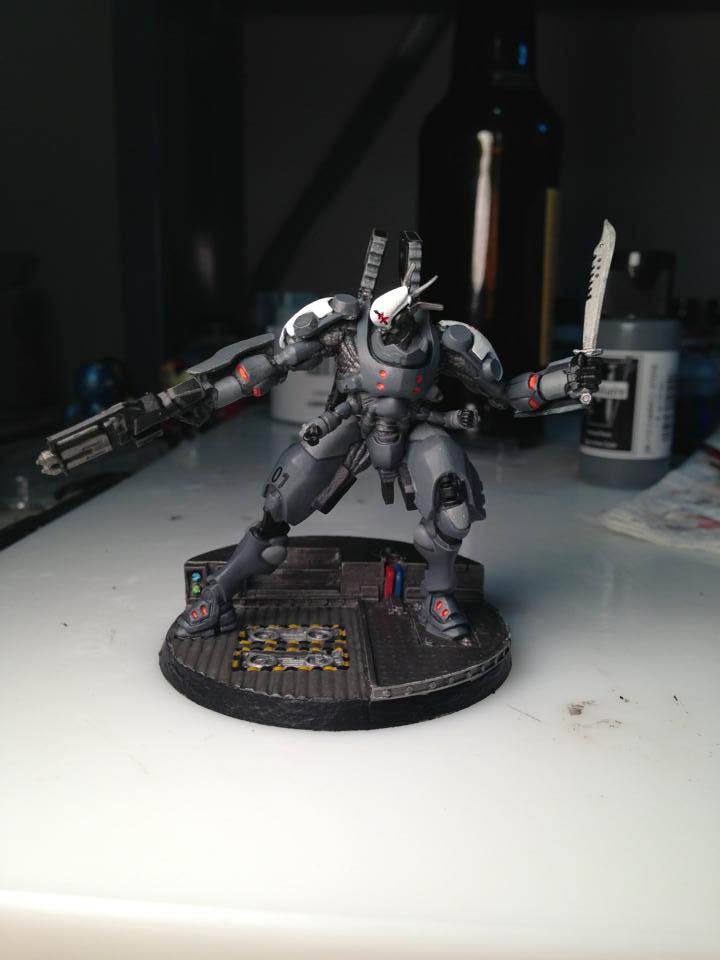 By Brokksamson


Posted: 2016-12-08 16:59:07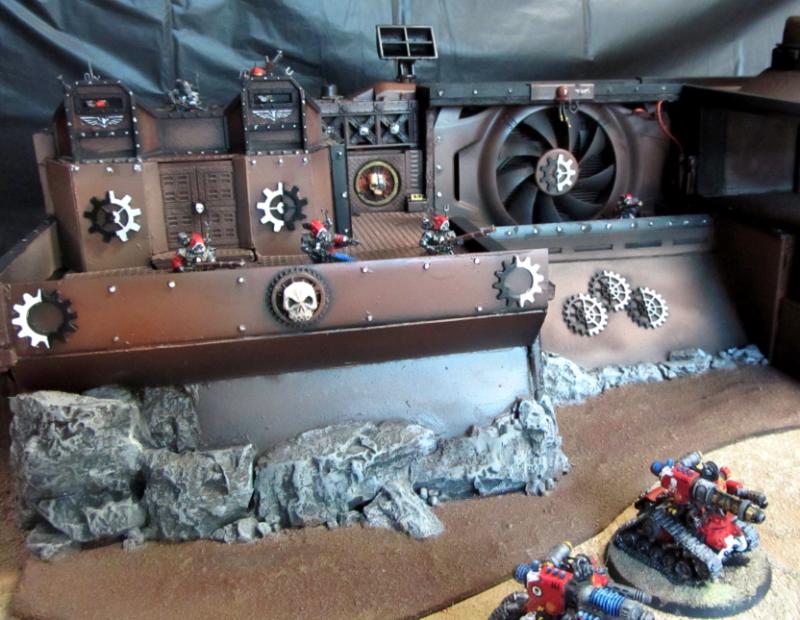 By octar1


Posted: 2016-12-08 15:59:07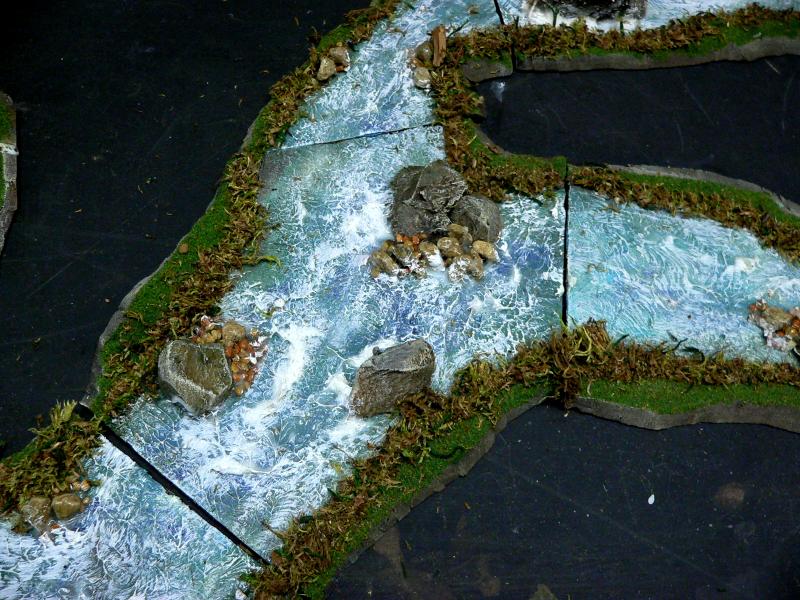 Taken with a Panasonic DMC-FZ15
By foofighterubu


Posted: 2016-12-08 14:59:07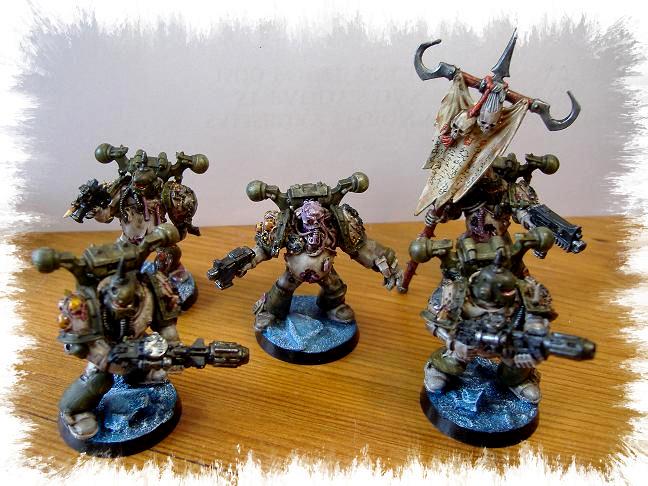 Taken with a FUJIFILM FinePix A370
By GiraffeX


Posted: 2016-12-08 13:59:07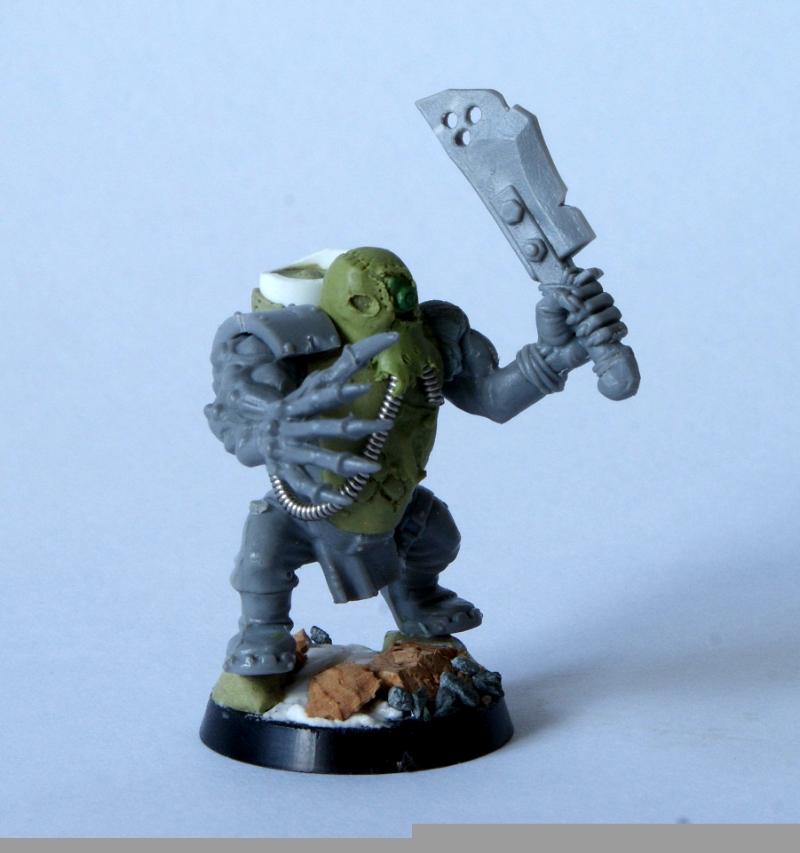 Taken with a SONY DSLR-A200
By BigBadWolf37


Posted: 2016-12-08 12:59:07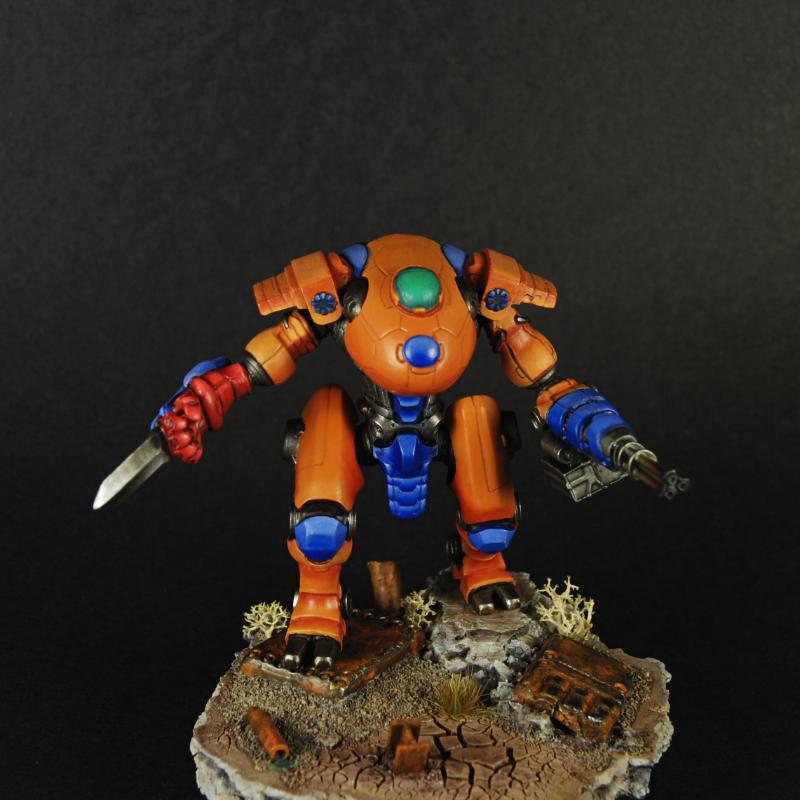 Unknown creator


Posted: 2016-12-08 11:59:07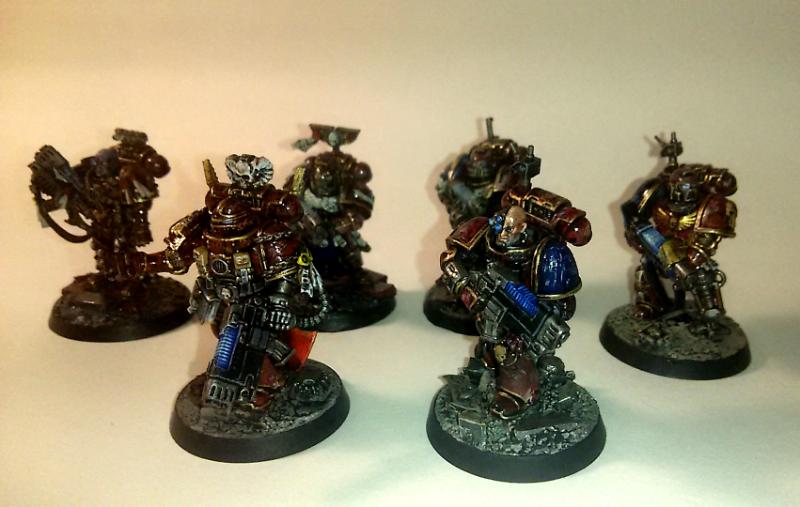 By MattKing


Posted: 2016-12-08 10:59:07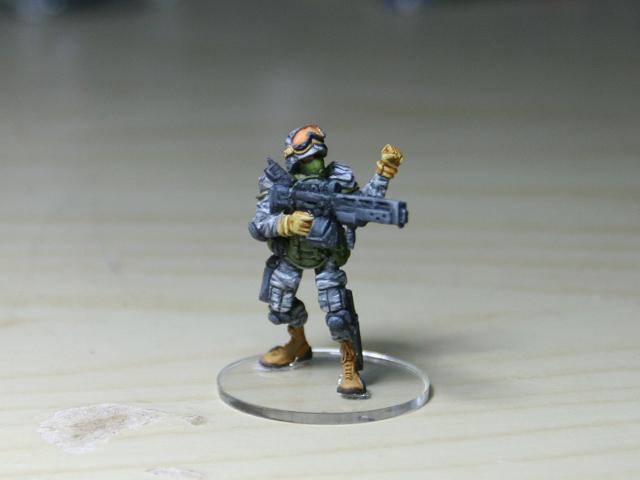 By the_boot


Posted: 2016-12-08 09:59:07

Posted: 2016-12-08 09:59:07

Forum post by Agiel, 38 responses at time of this post.

I think the two Guy Haley books (Throneworld and the Beheading) were the best two of the series, which isn't to dismiss the fact that the series had an incredible first half (from the story of that PDF lady on Undine to the battle in which the Imperial Navy finally manages to ice an attack moon to the Harlequin raid on the Imperial Palace). However, that second half of the series that involves no less than three attempts to invade the Krork homeworld really made me groan, but that last tome redeemed the series from that.

I was listening to the series via audiobook while at work, so it was hard to restrain the urge to hoot and holler withe the Veritus reveal.

I was glad to see Weinand and Esad Wire keeping their sanity throughout Vangorich's 100 year reign, even if it was a bit sad to see Weinand ultimately go the way she did (though the fate of Wire remains ambiguous).

The stories of the some of the High Lords before they meet their ends were also quite touching, from some showing genuine remorse for their inaction to others owning up to their tragic blunders.

I also hope I'm not the only one who hopes to see that Shadowseer make another appearance in a Black Library joint, preferably in her own Harlequin-centric series (with Guy Haley at the helm, of course, since unlike that dumpster fire that was Death Masque he really does them justice in TBA and Valedor). The fact that she was ultimately freed by Weinand but the event was only touched on for all of three sentences and the hint that she would play a role in some human/Eldar rapprochement (such as they are) gives me the hunch she'll figure in some future storyline. Perhaps within that 100 years of Vangorich's de facto reign at the head of the Senatorum.



Posted: 2016-12-08 08:59:07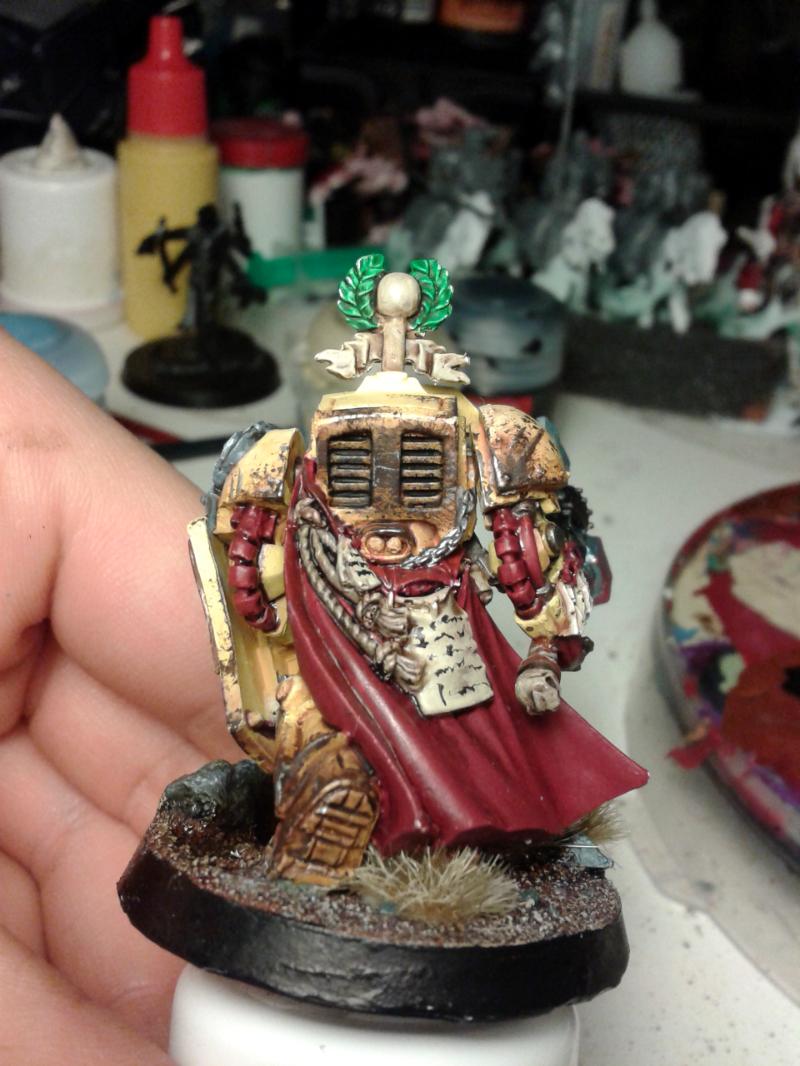 Taken with a SAMSUNG GT-S5830
Unknown creator


Posted: 2016-12-08 07:59:07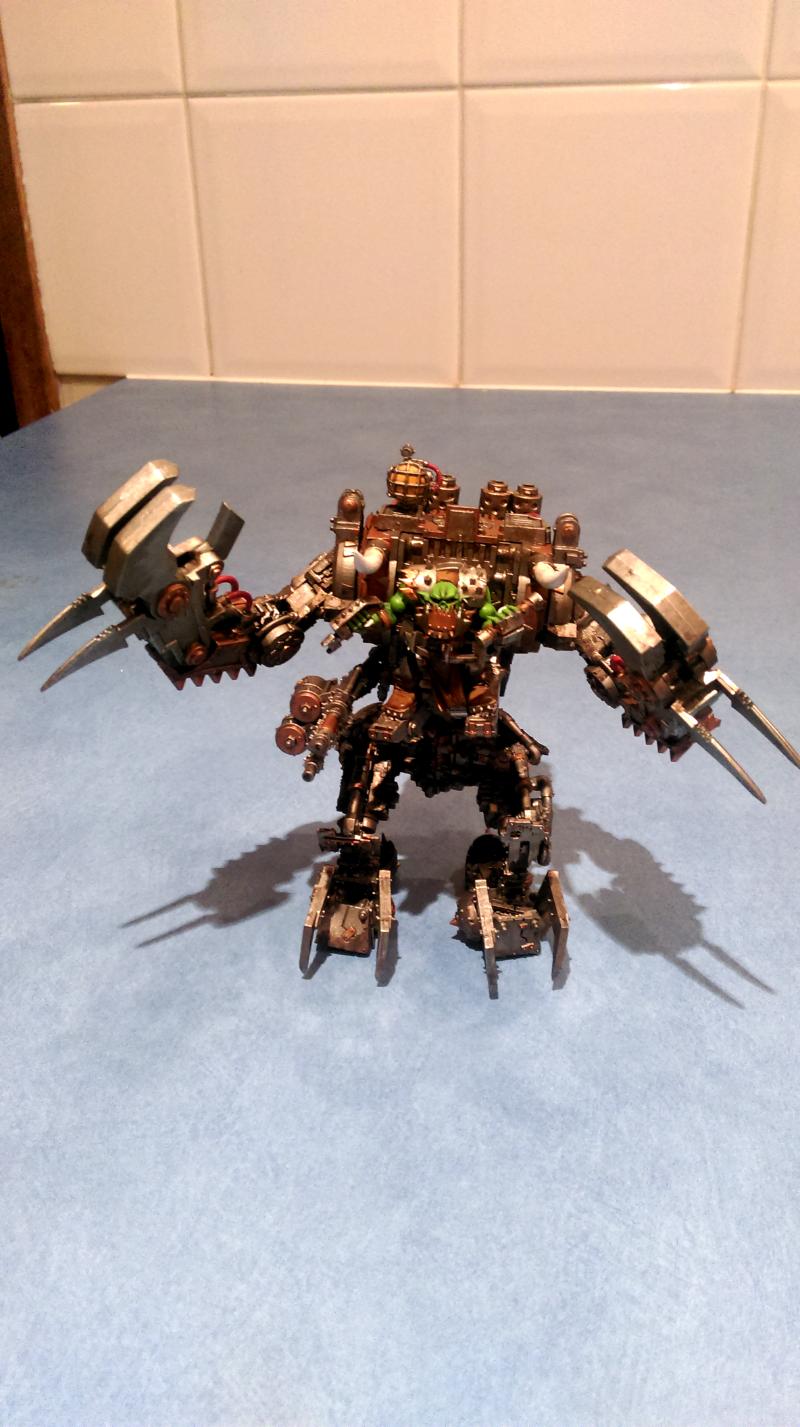 By big_hairy_bottom


Posted: 2016-12-08 06:59:07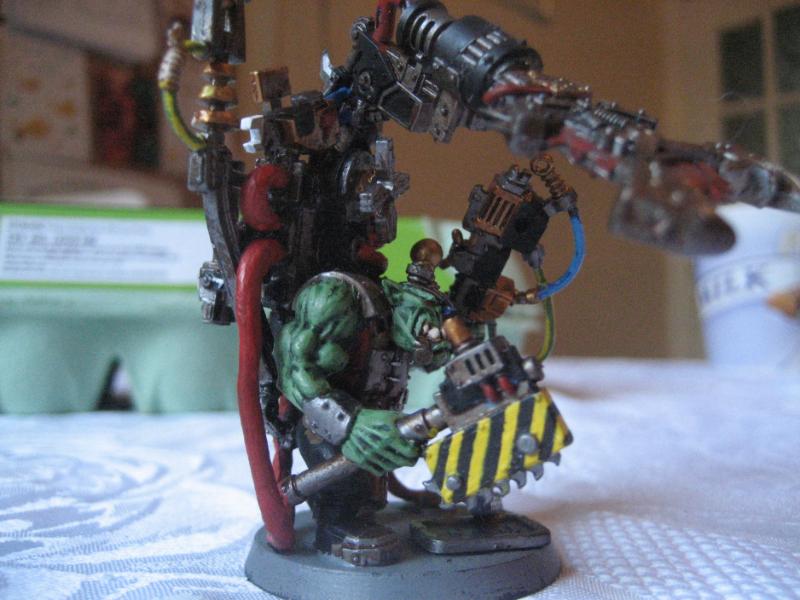 Taken with a Canon DIGITAL IXUS 65
By Hobowan


Posted: 2016-12-08 05:59:07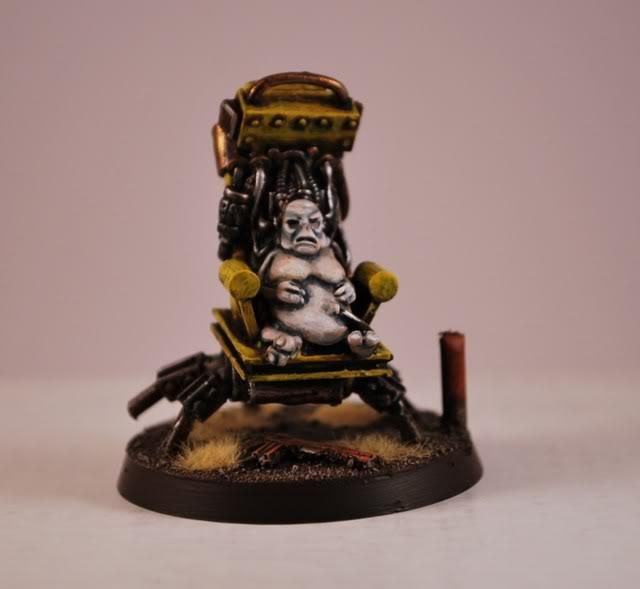 Taken with a NIKON CORPORATION NIKON D60
By MOTN


Posted: 2016-12-08 04:59:07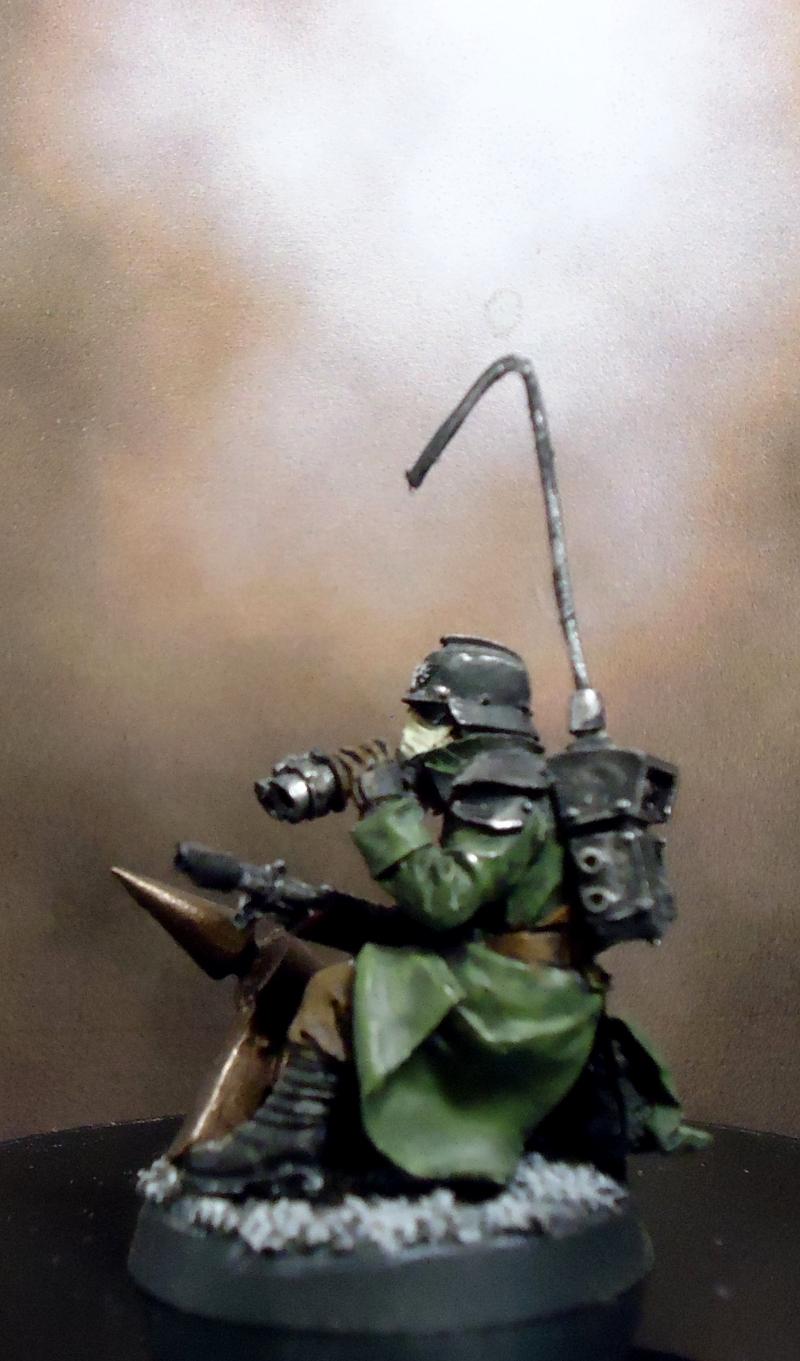 By Col. Kurtz


Posted: 2016-12-08 03:59:07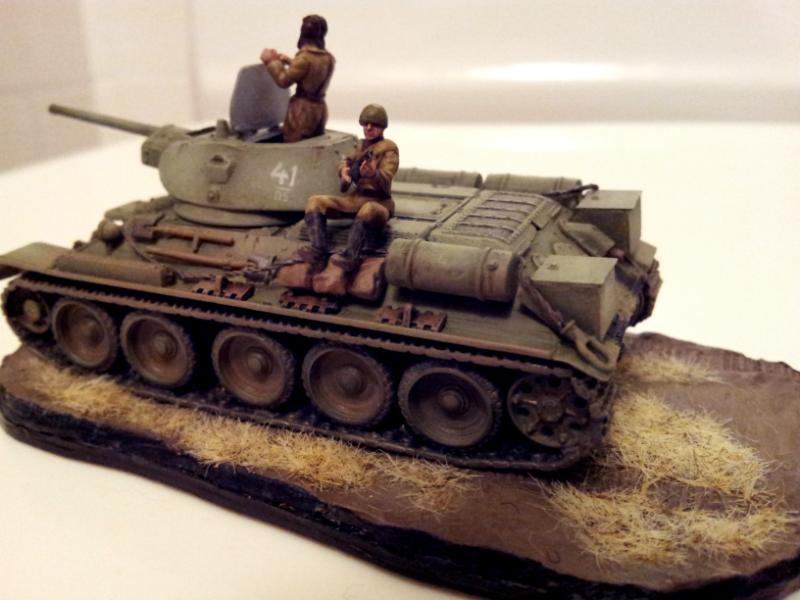 Taken with a SAMSUNG GT-I9100
By Decaius


Posted: 2016-12-08 02:59:07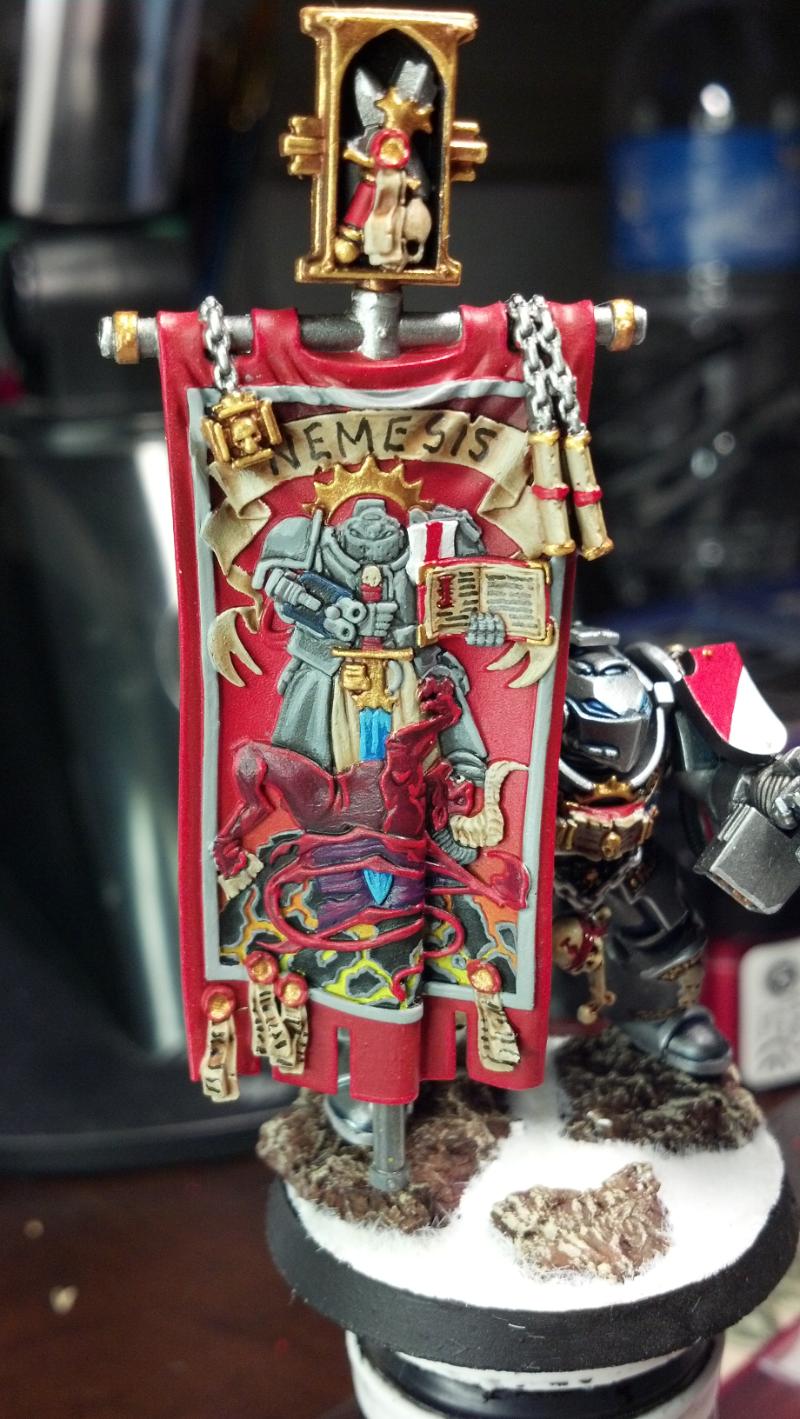 Taken with a Motorola DROID RAZR
Unknown creator


Next Page (older)