What is Dakka?
DakkaDakka is a large, independent wargaming community that features discussion, tutorials and images for many games. If you are new to the world of wargaming then learn about it in our introductory article: What is Wargaming?















More About Dakka
DakkaDakka - Warhammer, 40k, Warmachine and Flames of War Community.
DakkaDakka is a large, independent wargaming community that features discussion, tutorials and images for many games.
Warhammer 40,000
Our warhammer 40k forums are among our most popular. They have been operating the longest and contain discussion about every facet of warhammer 40k from tactics and army lists to background and upcoming releases.
Warhammer Fantasy
The Warhammer Fantasy Battle Forums are consistently increasing in popularity and are almost on a par with our 40k forums covering the same large range of content with advice from some of the best tacticians the world has to offer.
Warmachine and Hordes
Dakka now has one of the largest Warmachine and Hordes forums on the web, and has a huge range of Warmachine Pictures in our gallery.
Flames of War
Flames of War and other historical games are growing in popularity here on dakka and we invite anyone to join in and discuss them in detail. As flames of war grows more popular, Dakka's coverage will only increase. Be sure to check out the Flames of War gallery to see some inspiring stuff.
Dakka Features
Dakka is a big site with a lot to explore. Here we highlight some of our more interesting features:
Wargaming Gallery
The dakka gallery is one of the largest wargaming galleries in the world and has a huge range of tagged miniatures from many game systems. From flames of war to babylon 5, and of course 40k. You can vote on images (like using hot-or-not), and use our advanced gallery search engine to find exactly what you are looking for, be it space marines, orks, cryx or Dark Elves!
Forums
The dakka forums are growing faster and faster and are the bread and butter of the website. They still maintain quality and a fair level of freedom compared to many other forums. Our most popular forum is News and Rumours, but Dakka Discussions and 40k army lists are very popular too. There are some important rules to consider (no spam, no swearing, no piracy) but everybody gets on well enough thanks to our great moderation team.
Articles
The dakka wargaming articles are run on a wiki (like wikipedia). We have a huge range of wargaming articles covering everything from tactica to modeling and painting and even some great funny stuff. If you are bored and want to have the equivalent of dozens of magazines to read then head over to the main articles page and start clicking around. Because it is a wiki, anybody can hop in and click the 'edit' tab at the top of the page, so if you have anything to add or just see some typos or bad grammar then you can help make it better for everyone.
Army Profiles
Dakka's army profiles are a throwback to the very earliest version of dakka from the late 1990s, where various armies were highlighted in detail. Our army profiles section now contains many armies from different game systems with in depth photographs, army lists and explanations of their signifigance from their owners.
DCMs
Help keep Dakkadakka.com running by becoming a DCM (Dakka Contributing Member) and enjoy a ton of perks for doing a good deed! For a small donation of only $25 a year you gain the following benefits:
Surf with ease! Get an ad-free site.
Be a celebrity! Get a 'DCM' marker in the forum listings and under your username.
Name yourself! Create your own custom title in the forums.
Expand your conversation! Post and chat in a private DCM forum.
Dakka Blog
Posted: 2014-10-31 11:59:07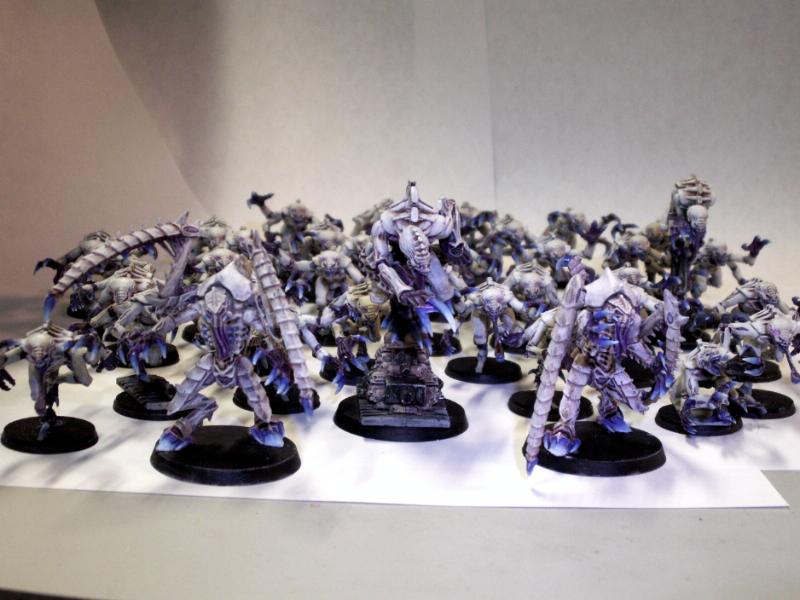 Taken with a KONICA MINOLTA DiMAGE Z6
By Demogerg


Posted: 2014-10-31 10:59:07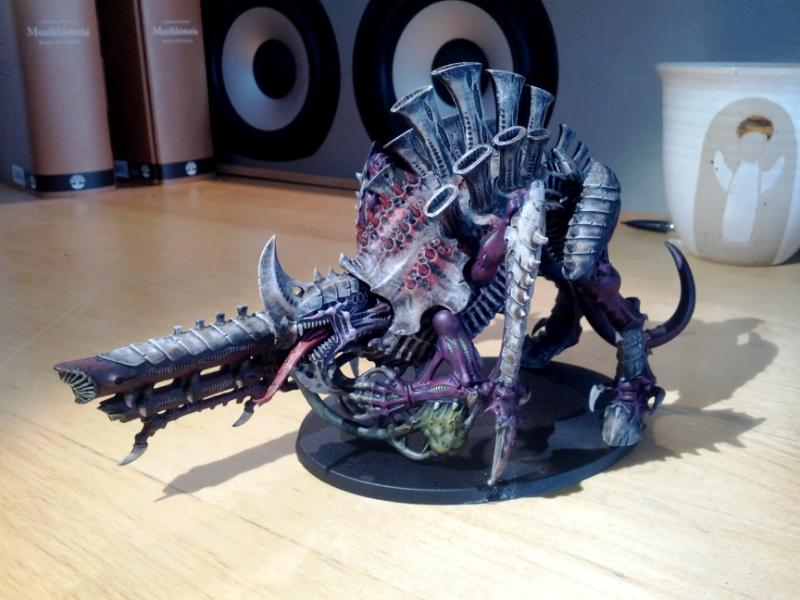 Taken with a Samsung Galaxy Nexus
By Illurim


Posted: 2014-10-31 09:59:07

Posted: 2014-10-31 08:59:07


By McGibs


Posted: 2014-10-31 07:59:07


By bluemoonminis


Posted: 2014-10-31 06:59:07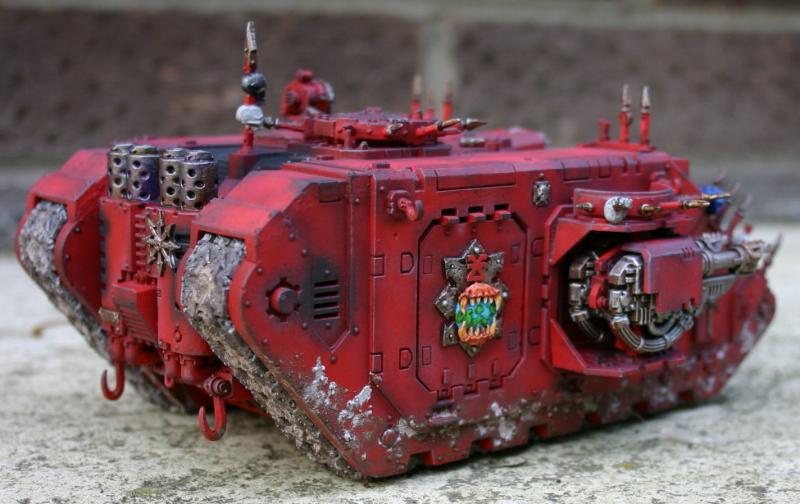 Taken with a Canon EOS 300D DIGITAL
Unknown creator


Posted: 2014-10-31 05:59:07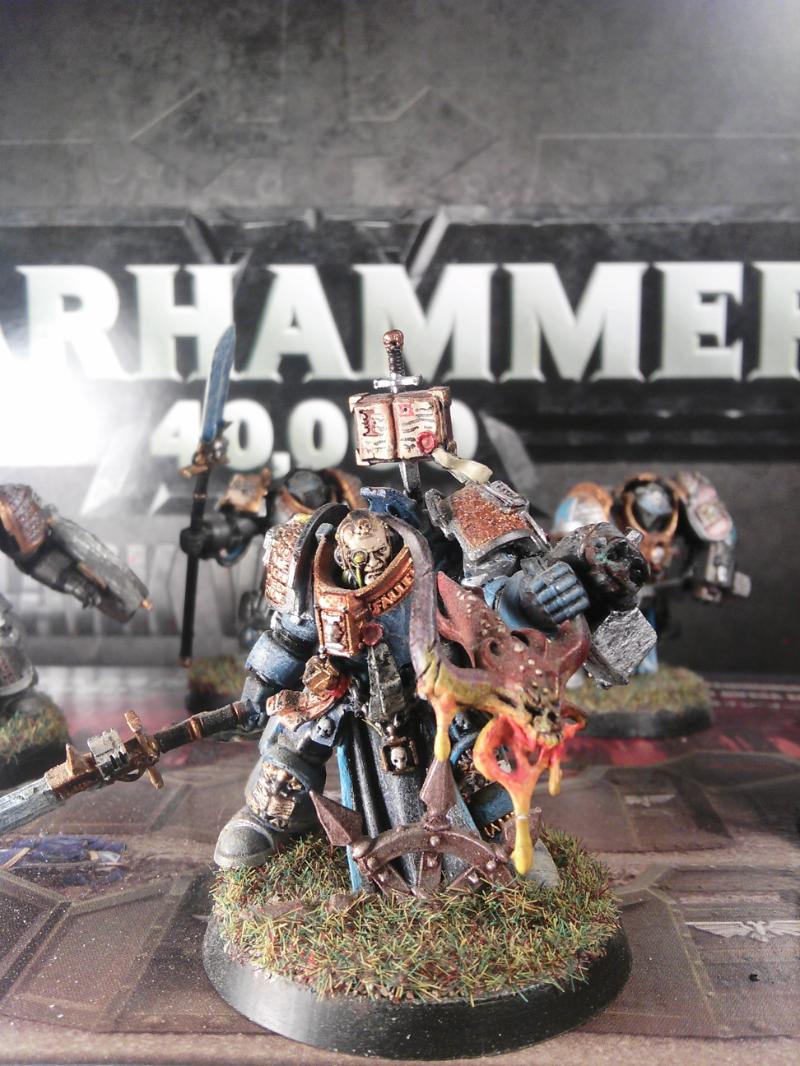 By Protocol-117


Posted: 2014-10-31 04:59:07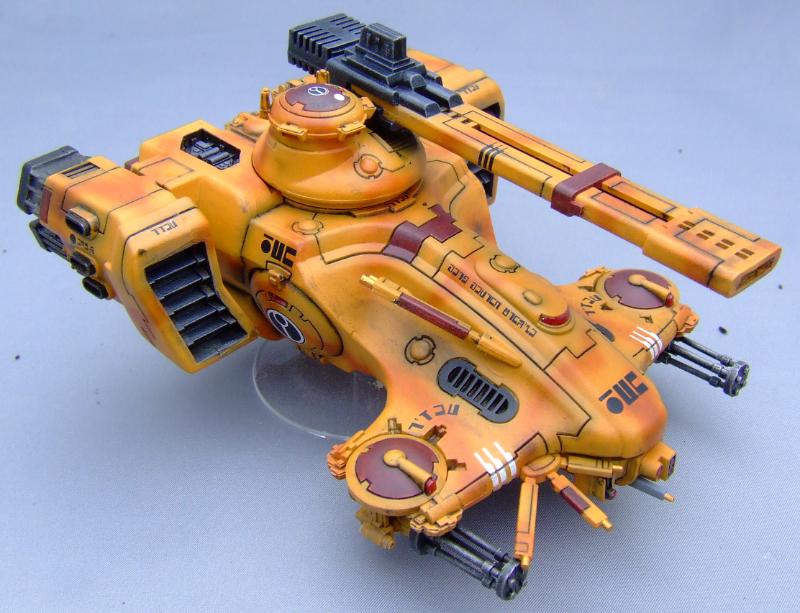 Taken with a FUJIFILM FinePix S5600
Unknown creator


Posted: 2014-10-31 03:59:07

Unknown creator


Posted: 2014-10-31 02:59:07

Forum post by SHUPPET, 107 responses at time of this post.

We all know there is a lot of regurgitation of "facts" about bad or good units that a lot of people haven't actually put much thought behind before stating it as an undeniable truth. So, name your 3 most underrated or overrated units, that you think the popular opinion of the mass might be off the mark with, with an explanation.

For me:





#1: CSM Obliterators. Sure, they are versatile, but they are so pricey that no matter what you have them doing, they are wasted points. Especially since they are generally taken in 3x3 squads as the AT coverage in the heavy slot.... LasCannon Havocs are just a much better choice, they will be worth the points almost every game and on the ones they aren't, against an army with a crazy amount of infantry, well they can still fire at infantry and still only be wasting a similar amount of effeciency as Oblits will cost you every game.

#2: Dark Eldar Trueborn. These were a necessary choice in 5th ED 40k ruleset, before Wyches were introduced. You will see a lot of tactica written in the 5th edition about how important they are, and it's accurate back then, but in 6th ed 40k, they were AT that would rarely be able to make it to its targets due to being the first 3 Venoms to die out of 9, every single game, they became more of a liability. Well, aside from the power creep making the thin Venoms even thinner, this was mostly still the case in 5th, but with no other option it was a necessary sacrifice to redirect shots from Ravagers or vice versa, allowing at least some shooting to get past, if ineffeciently. 6th changed this with Wyches getting an excellent buff in Haywire Grenades, being spread over 6 different Venoms meaning you have to kill all 6 Venoms to kill the AT, for the same price (actually slightly cheaper).This is why most of the better lists I saw moved away from 9venoms+3Ravagers into 6Venoms+Beasts+Ravagers as it's core, ...

Post continues at http://www.dakkadakka.com/dakkaforum/posts/list/620893.page


Posted: 2014-10-31 01:59:07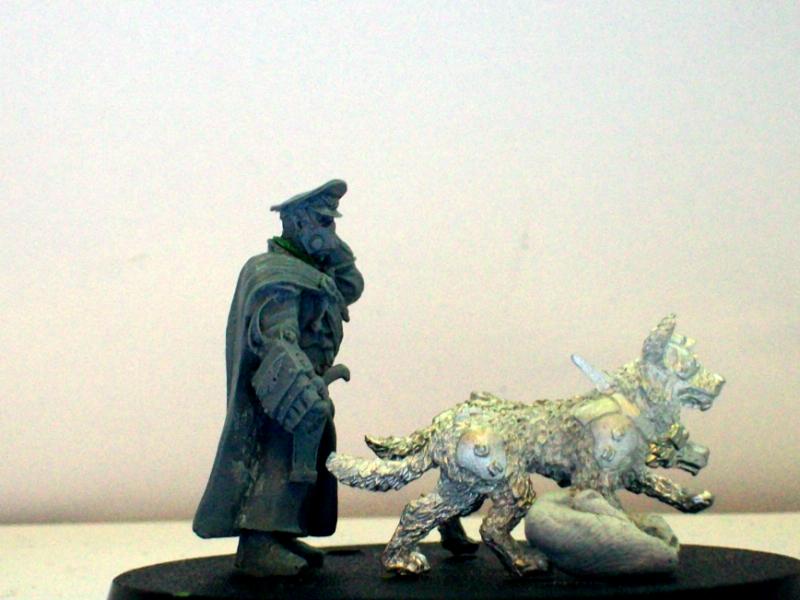 Taken with an EASTMAN KODAK COMPANY KODAK EASYSHARE C913 DIGITAL CAMERA
By get to the chopper!


Posted: 2014-10-31 00:59:07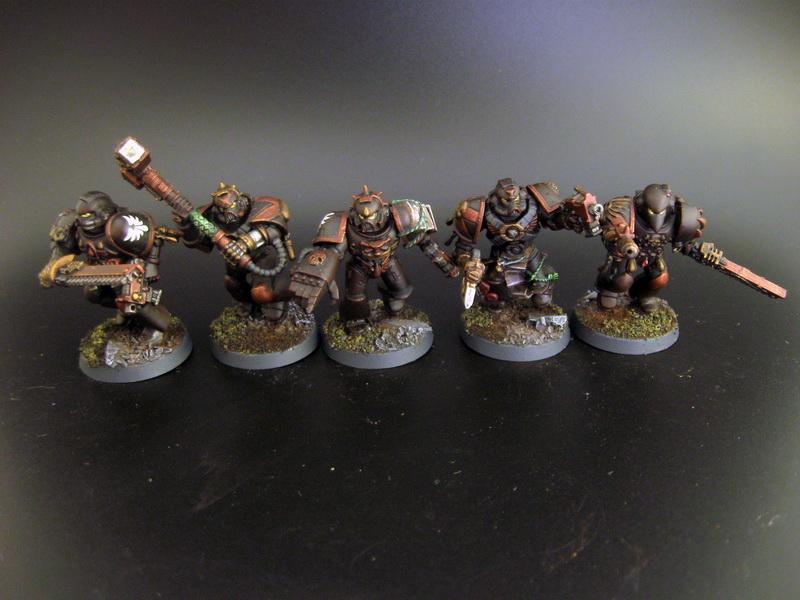 By Meph


Posted: 2014-10-30 23:59:07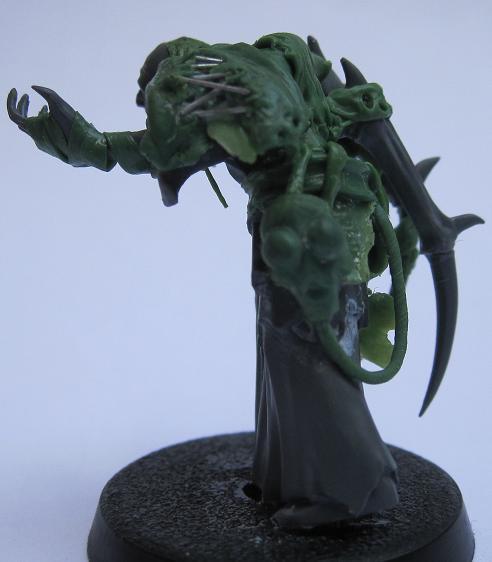 Taken with a Canon DIGITAL IXUS 100 IS
By Rabies


Posted: 2014-10-30 22:59:07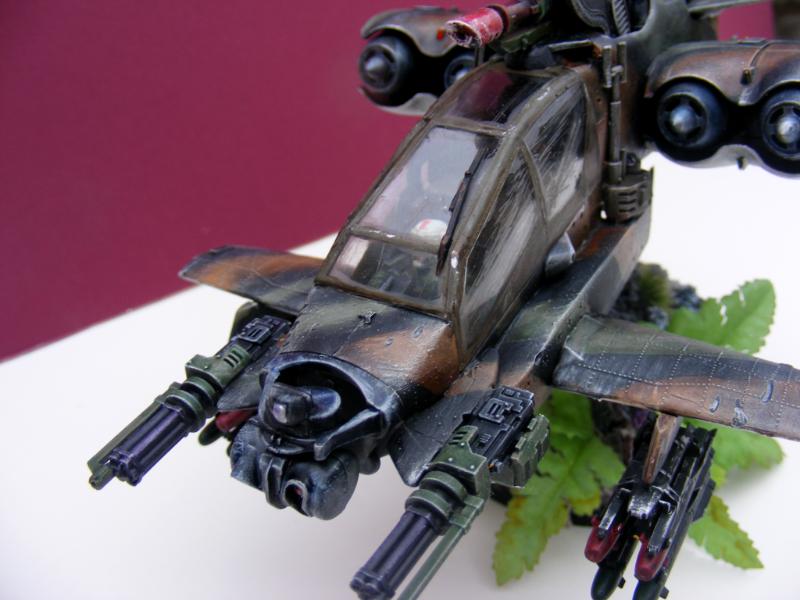 Taken with a FUJIFILM FinePix S5700 S700
By yourmovecreep


Posted: 2014-10-30 21:59:07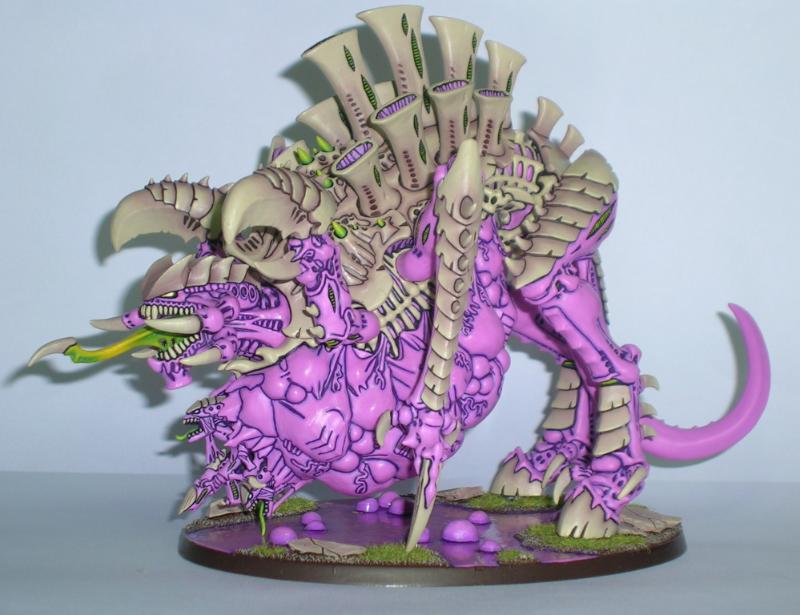 Taken with a NIKON E3700
By Nard


Posted: 2014-10-30 20:59:07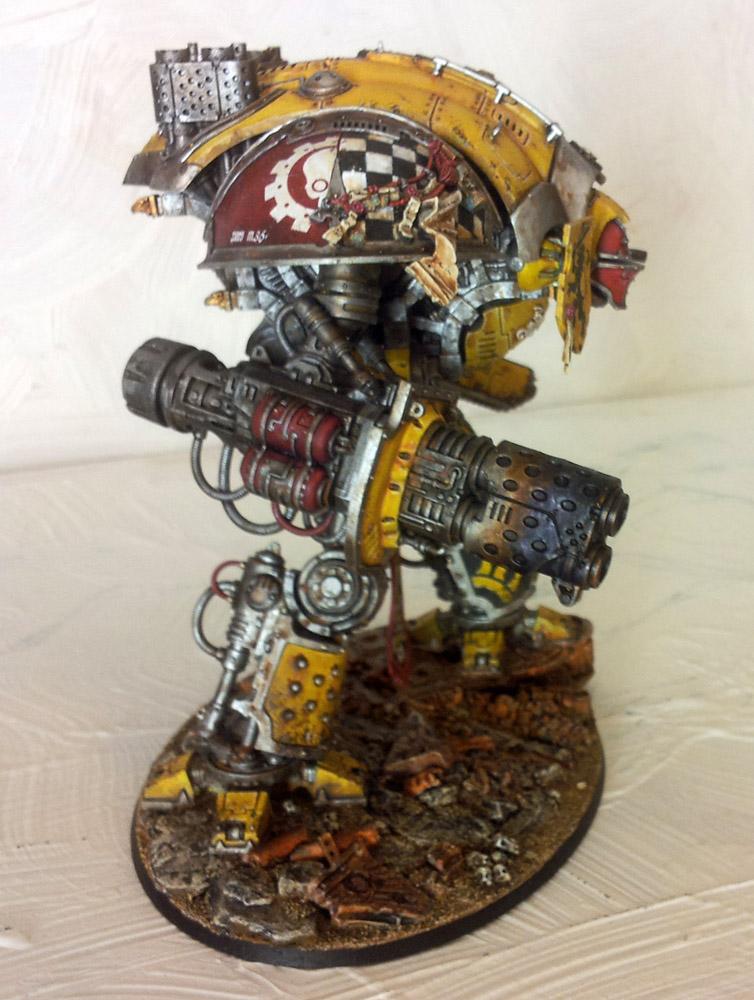 By Crimson


Posted: 2014-10-30 19:59:07

Forum post by Keraun0s, 130 responses at time of this post.

RecentIyl I see the trend of messages about people bashing against GW about a lot of things. The practices of GW really got a lot of people to question thei hobby choices. Some left GW, selling their collections. Others keep their collections waiting to someday made use of them again.

The funny thing is that GW remains silent trough it all. I heard Jake Thornton from Mantic talk about his company, saw the Corvus Belli Carlos and others talk about their game and their practices. Saw some people from MERCS miniatures on kickstarter...But never saw anyone from GW anywhere on the web, on forums, or interviews.

I'm not a child raised in tabletop gaming. I collected boardgames for the last 10 years. Been collecting all kind of games for at least 15 years: Magic, Dreamblade, Heroclix, FFG games...You name it. I always been a sucker for miniatures, and started trying to enter this world for sometime now. Of course GW site was place of awe by their models and fluff.

But then, maybe GW can't do anything to remain in the market? Maybe the behemoth needs this business model to survive this era of less players. Old players cling to the investment they made on huge armies from GW. New players are growing in a world that have multiple videogames, social networks and many activities that compete for the attention and funds of them. As many of we oldies played with army men, the new kids don't seem to have the patience for the long term commitment for building, painting and reading lots and lots of rules to game. Besides, the rising costs seem to getting people away from big army games: Those that already have them, continue to carry the flame. But those starting, like myself, find an impossible to climb mountain.

How long can Mantic, Wyrd, Corvus Belli, Warlord Games and many other smaller companies keep their lines going? How long for them to have to resort to the GW...

Post continues at http://www.dakkadakka.com/dakkaforum/posts/list/620664.page


Posted: 2014-10-30 18:59:07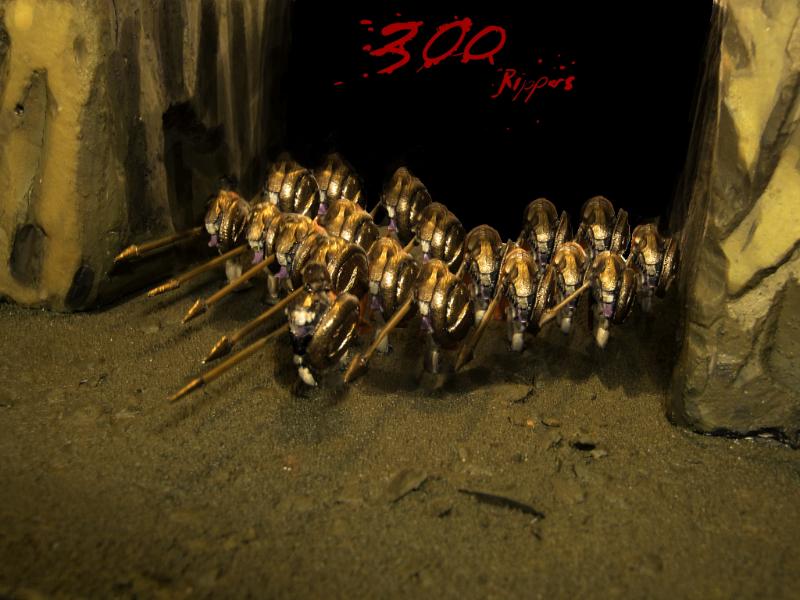 Taken with an Hewlett-Packard hp photosmart 720
Unknown creator


Posted: 2014-10-30 17:59:07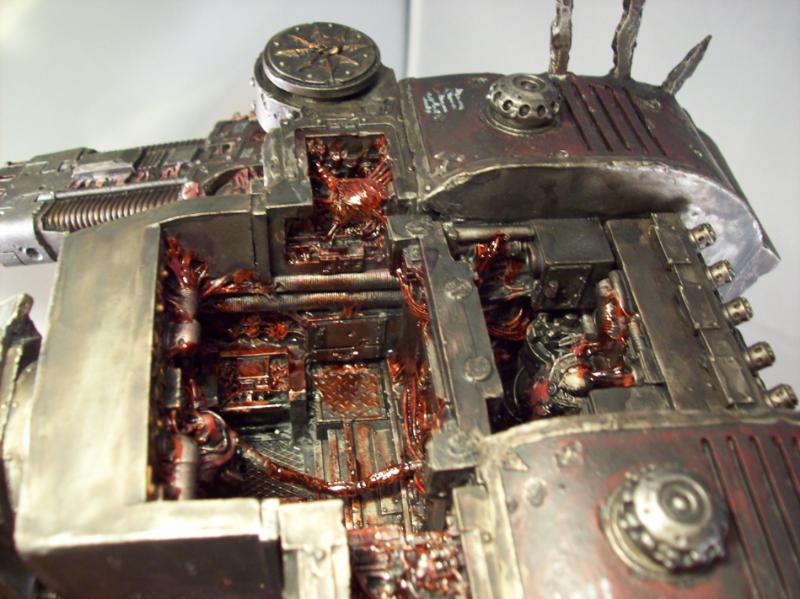 Taken with an EASTMAN KODAK COMPANY KODAK EASYSHARE C613 ZOOM DIGITAL CAMERA
By RazakelXIII


Posted: 2014-10-30 16:59:07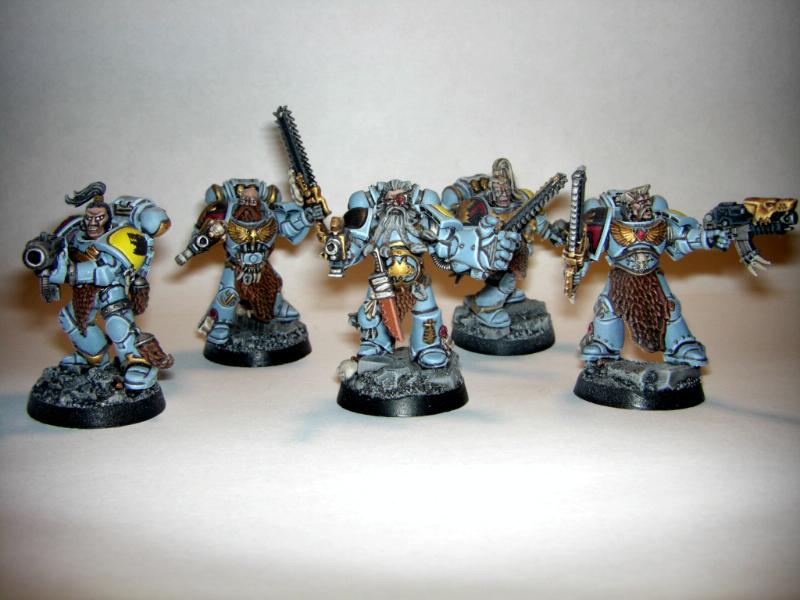 Taken with a CASIO COMPUTER CO.,LTD. EX-V7
By Myrnir


Next Page (older)