Cheers guys
lol
.
The blade does its job so no complaints from me.
So, slightly different from my usual posts, but while doing this blog I also wanted to do a quick review of a 3rd party product.
Now I never usually do these sorts of things but I was actually bloody impressed with these and they fit perfectly into my marines.
Novan elites - affray heavy armour
So, let's start off with a quick bit of info then I'll get to the pics.
Novan elites - affray heavy armour
Quantity per pack: 40
Price per pack: £8.20
Structure: 32 normal heavy affray and 8 with heavy weapons (assault cannons)
So, let's get to some pics:
Firstly, scale: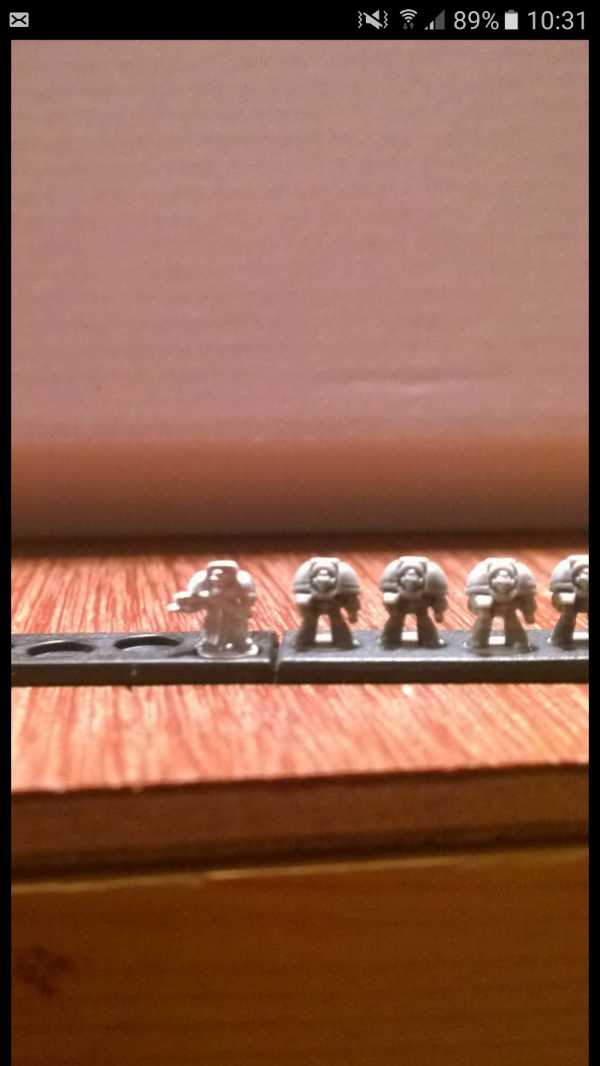 As you can see, the affray on the left is a perfect match to height for the
GW
terminator.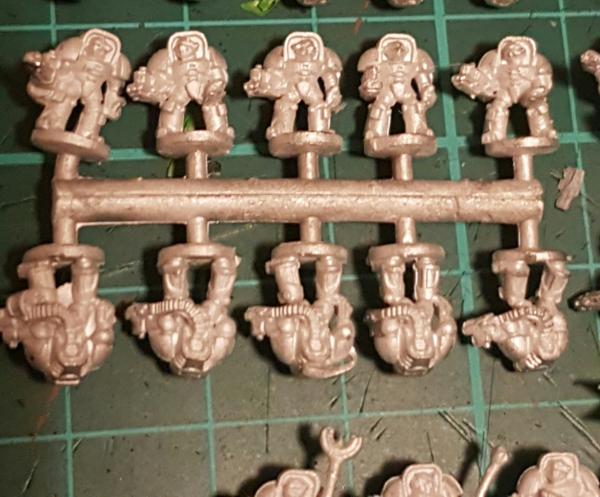 Naturally, being bare metal they don't like cameras.
The level of detail though is ridiculous on something this small.
Plenty of different sculpts too so your not stuck with monopose units.
So, next item.
Novan elites - affray heavy armour command
Novan elites - affray heavy armour command
Quantity per pack: 18
Price per pack: £6
Structure: 9 officers, 3 banners, 3 mystics, 3 priests.
The 9 officers have 3 different sculpts and 3 of each are in the pack.
So, quick picture: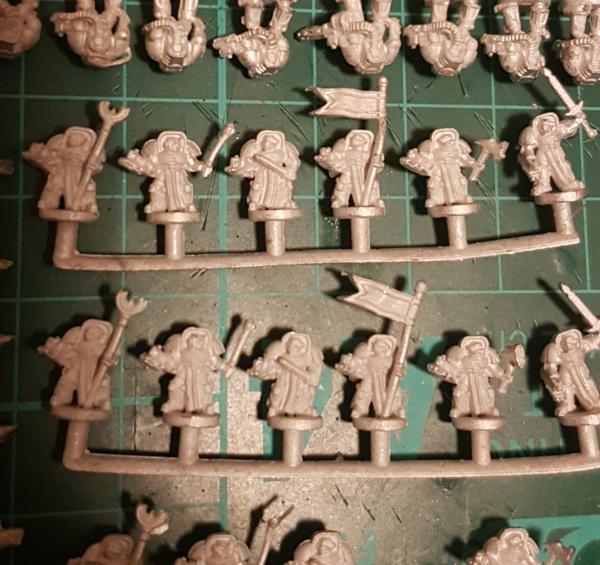 So, all in all?
Price: big factor for most people as this is usually make or break.
Postage to begin with is not only cheap, it is stupidly fast too.
The models themselves are amazing quality for the price, so 10/10
Quality: the level of detail on these models is severely top notch to begin with.
Throw in the cheap price, multiple sculpts and perfect use as proxies and you have an amazing product.
Again, 10/10
Working with them: they are attached by a single peg to a sprue, meaning a single clip removes them and no stupid fill points on important parts of the model.
This to start with is great as countless other companies have fill points on the actual models, meaning loss of detail.
Flash wise, around 1 in 20 had a single strand of metal on it, which came off when picking it up.
So cleaning them up pretty much happens without any work atall.
Casting quality is again another point.
With small models it's common for parts of the models to appear melted as the mould hasn't filled properly.
Now I ordered 2 packs of heavy armour and a command set (98 models total)
Not a single miscast in the whole lot.
So again, 10/10
Customer service: this is huge for a lot of people, myself included.
Before placing this order I dropped John at vanguard a message on Facebook to enquire about their scale.
I got a response within 30 mins to let me know he'd get me a scale pic when he finished.
Later that day I had the message pop up to show the scale (I have used the same pic here)
After this it lead to a discussion about ongoing projects and ideas for the miniature line.
So, polite, helpful and a fellow epic collector.
Genuinely a great guy and more than helpful, so like previously, 10/10
So, thats the review done.
All in all they are amazing models and I would highly recommend them to anyone.
Vanguardminiatures.co.

uk
As always, I'll get some progress done in a bit and try and get a Base of these guys painted up with my salamanders.