It's surprisingly rewarding to have an epic army painted up.
Once I have a 2k tournament army I plan on building a display Base for it.
However, current tournaments are 1,250.
Sat down today and got the last of all 10 rhinos painted up so I now have my 1,250 army fully painted.
Those dreads aren't part of it though.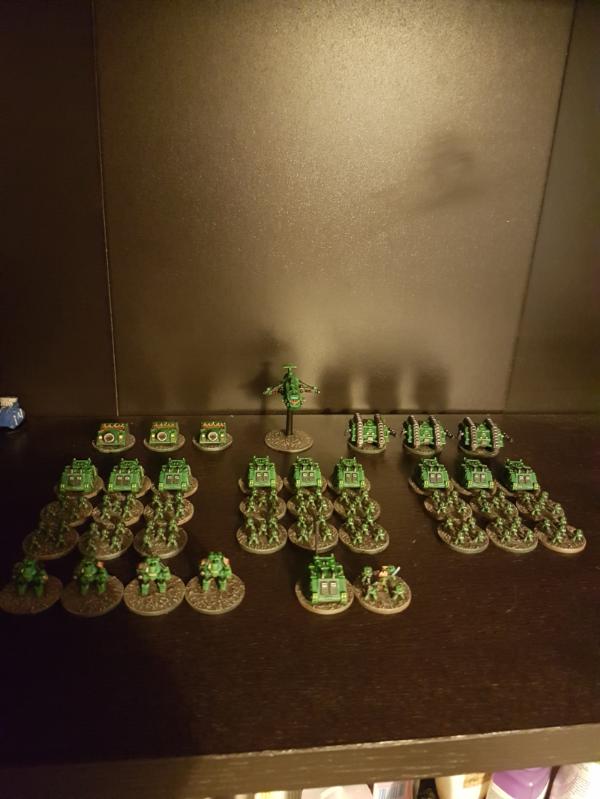 I also had some spare time between painting stages while stuff was drying, so managed to build a rough mock up of a deredo dreadnought.
I know it's body is meant to protrude out further and it has underslung guns, but those guns don't have rules in epic and I physically couldn't change it any more
lol
.
Disecting something this small was a severe pain in the arse
lol
.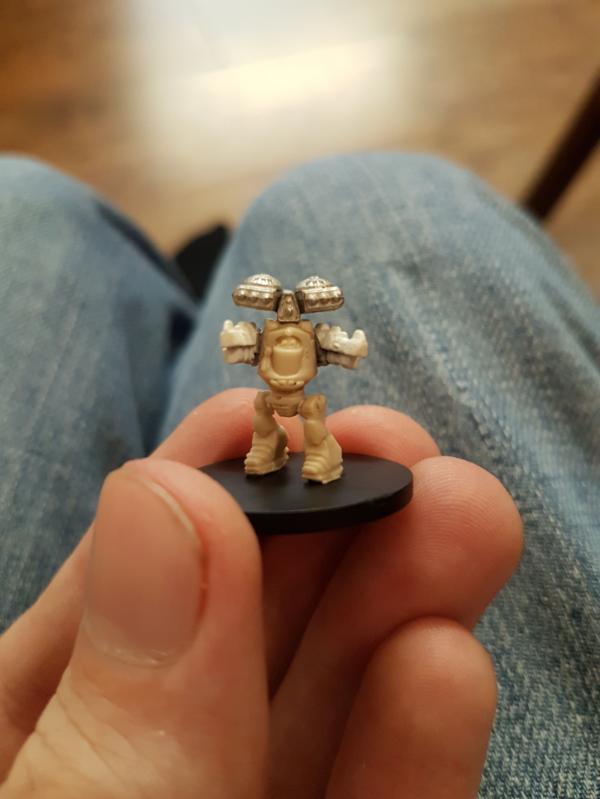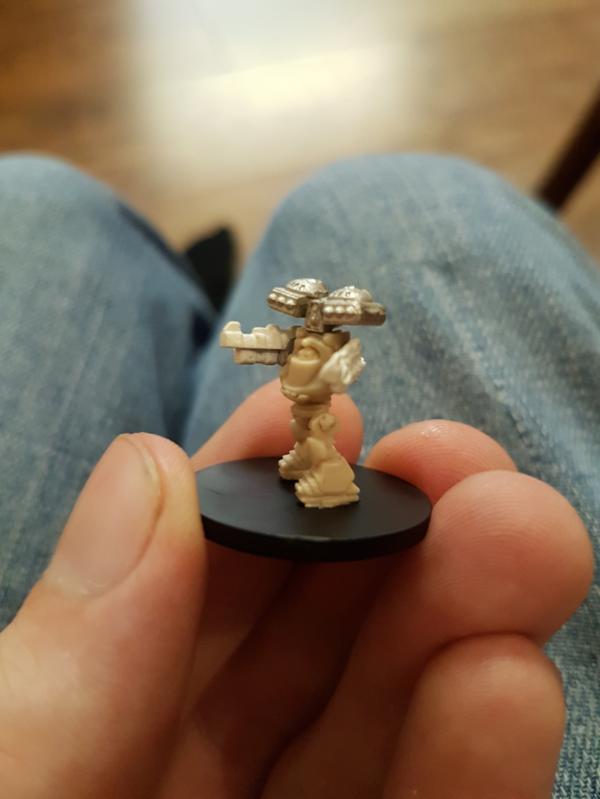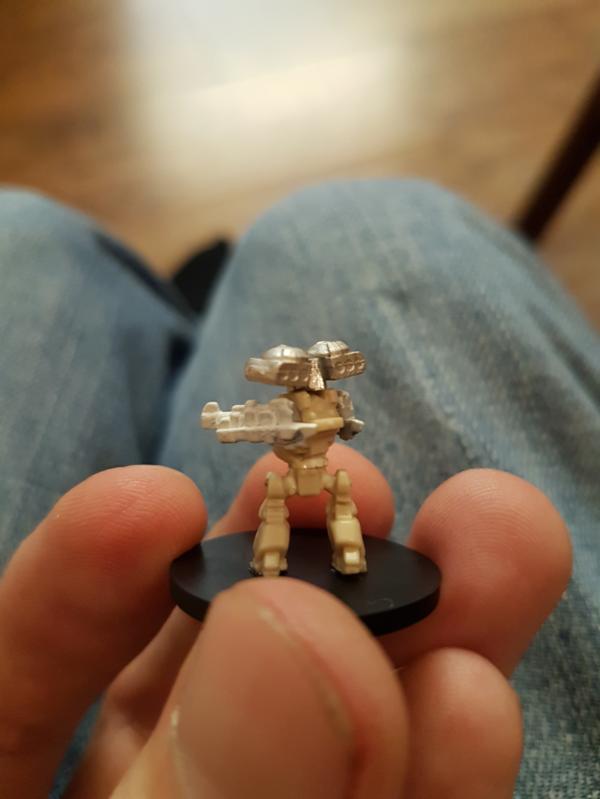 Essentially it's a plastic contemptor with both arms and shoulders cut off, body cut and twisted at the waist, land raider sponsons for his arms.
The launcher is a chopped down targeter from an onslaught miniatures grav tank, with the missile pods from the same tank.
With all this done though I've now started a unit of rapiers and undercoated more stuff between bloody snow showers.
I've also placed a few orders so I should have enough to boost this to 2.5k soon.
Don't have any goal of a points total so I plan to just keep going
lol
.