Hi folks,
Thanks for looking. This is a
wip
shot of my
JP
Librarian who will one day become the warlord for my
BA
successor chapter, Angels Amaranthine. Currently, he's just pinned and blutacked together.
I need some help selecting a head for him. I bought a selection of the new
CSM
Raptor/Warp Talon heads which I like and think rather suit the darker "spikey" nature of my marines. Please see the fairly recently started blog (
http://www.dakkadakka.com/dakkaforum/posts/list/488077.page
) to get an idea of the general look I'm going for. Obviously I'm not limited to the heads I currently own, so anything you can think of, I would be happy to consider. I don't have a wide knowledge of all different kits, so I'd appreciate your input.
Also, while looking at the model, do you think I should try to incorporate a
GK
rear torso to give the model a bit of a psychic hood. This may make him more obviously a librarian but I'm worried it might obscure the cool
JP
a bit too much. Also, it might limit my head choices. Do you think a psychic hood is necessary?
Also, any other things you think I should change in general? I plan on adding a pistol slung over his left shoulder and I'm undecided on what to do with that left shoulder pad.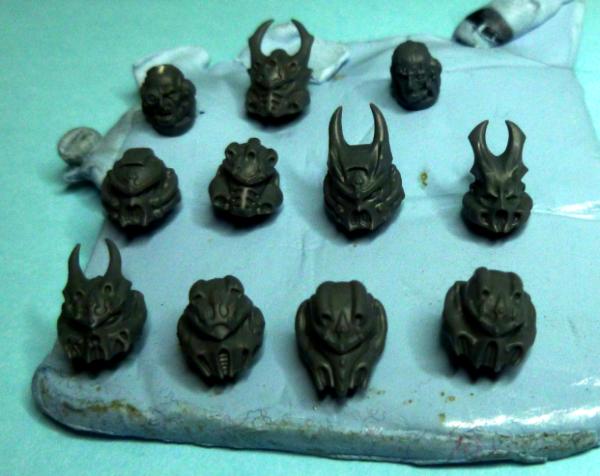 At the moment, I might be leaning towards the top right head without the helm, who has the kinda half exposed steel skull. Not sure what kit he's from.
Also like one or two of these guys from Anvil.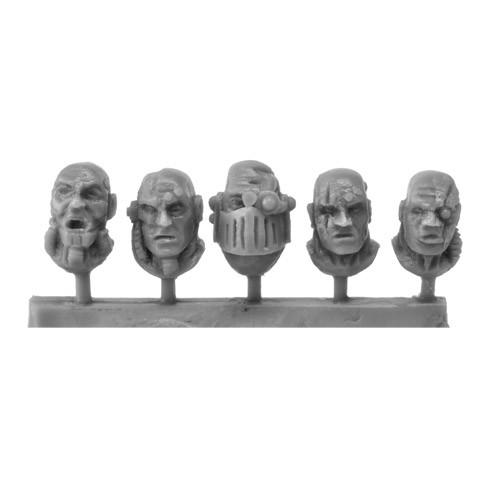 So, thanks again for looking. I'd really like to hear your thoughts.
Alan