Thanks a lot Mellon !
I have been terrible at finding hobby time these last weeks, but here is finally some time to log some progress.
My big spidery thing finally has an upper half and a gun. Well, the beginning of them anyway :

That thing is based on a big chunk of expanding foam I had removed from a LoER entry month ago...Yeah, I keep everything.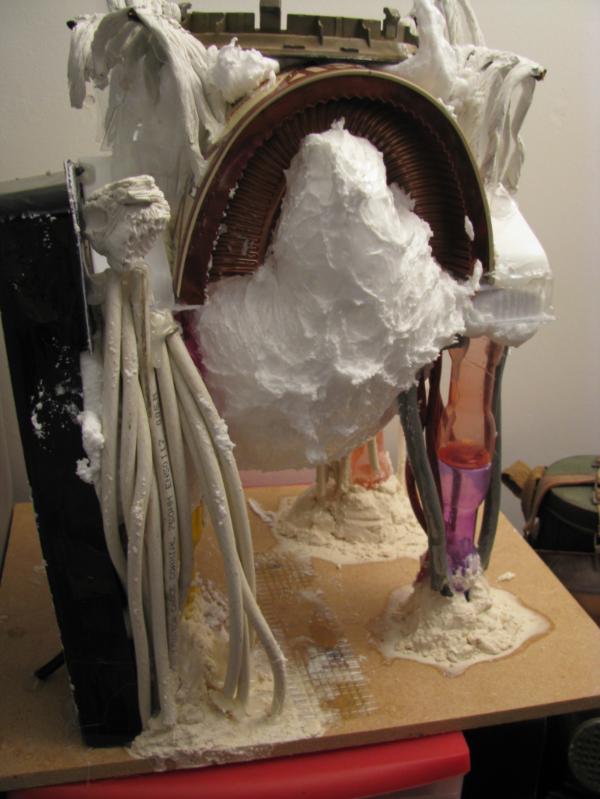 And my dark mech barge is receiving more and more components from time to time