Wow...
APOC
games are amazing but draining! Terror-Watts first outing was met with much swearing and astonishment. The
APOC
game lasted 1 night and most of the next day and Terror-Watt survived all 6 turns and even mildly tolerated some last turn 'friendly' fire to end the game on 28 wounds left! He killed 2 Warhound titans and a long list of other big units (necrons with quantum shielding are silly).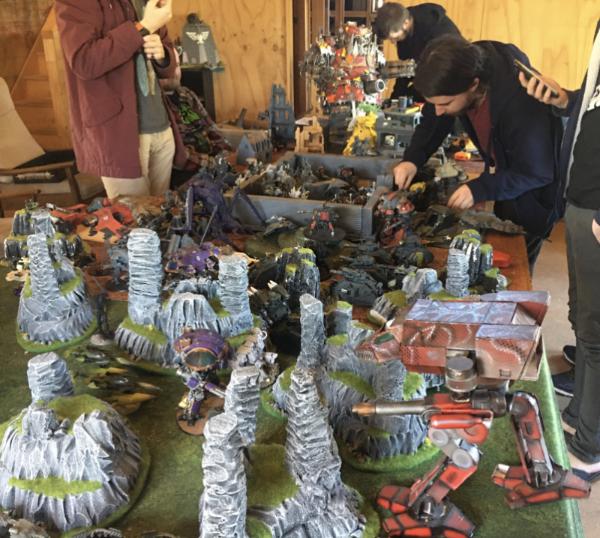 Some lessons on Warlord Titan usage:
1. Always sit down when you can,
APOC
games are long
2. A Quake Cannon will reliably one shot a Warhound Titan Even if you have rubbish dice!
3. All the little guns add to the massive damage, never underestimate them
4. A CCweapon on a Warlord is a bit wasted (generally the feet are good enough) Bring more Macro guns
5. Plasma Annihilators are amazing!
6. Always sit down when you can,
APOC
games are long (It's so important it's worth mentioning twice)
I'll dial back the effort now and hook back into the painting in a month or so and hopefully complete the painting by Christmas/next
APOC
game