Hey guys,
It's been a long time since I've put files to plastic but on January 6th, something wonderful happened.
A new rulebook came out for
WH40k
and I fell in love with a new slough of models.
Bought a Trigon on a whim. After much reading especially here on DakDak (Thank you Shep for all the testing) it turns I probably won't field him at all.
Instead I decided to convert him into a suitably monstrous Prime. Time's a wasting so here are the
WIP
pics.
First up on the chopping block were the top claws. If this Trigon is going to be a leader it needs a pair of talons that show a bit of age and brawn.
A set of crushing claw forearms make for a suitable "up armoured arm".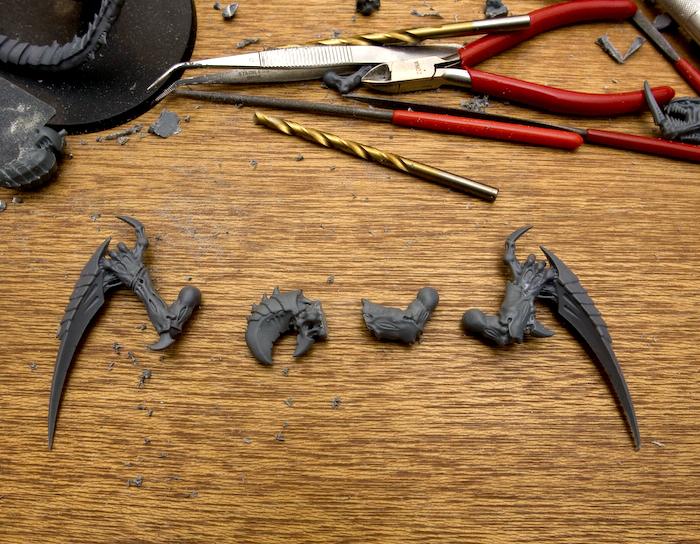 The kit comes with distended jaws but the "connective tissue" wasn't to my liking.
The first idea was to use the tongue from the acid maw Carnifex head...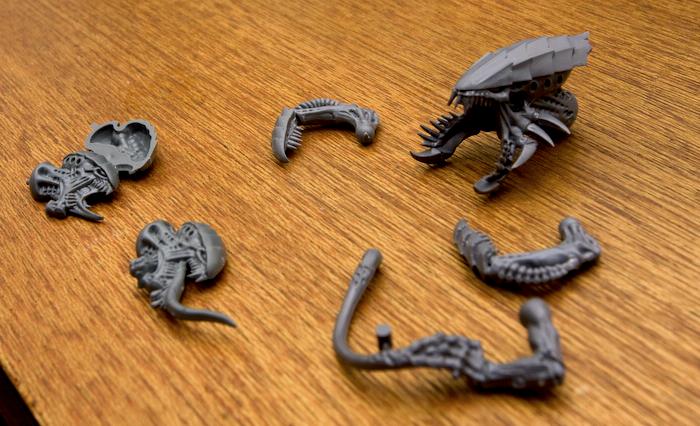 ...but with quick caliper testing I realised that the bio plasma mouth is a perfect fit.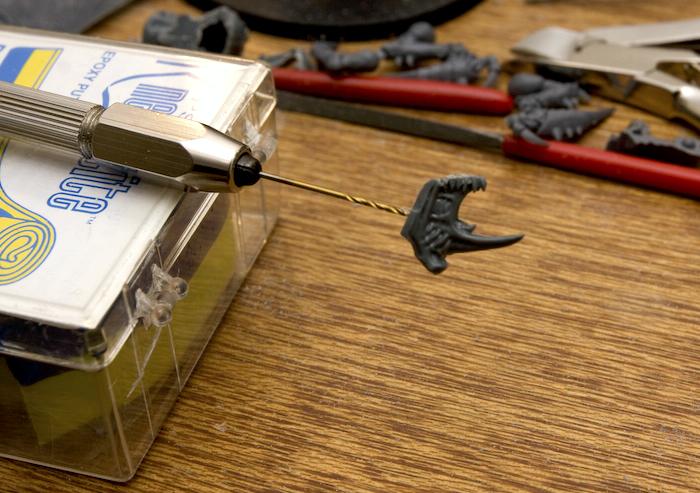 After a quick clean-up the mouth is done, mostly.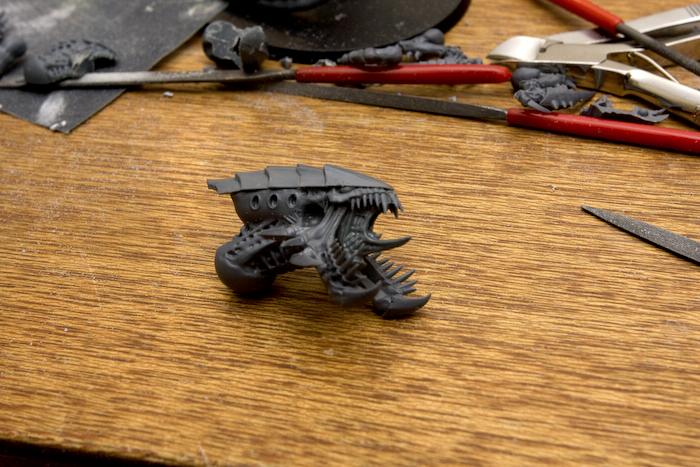 Seeing as how I really don't care to use
GS
too much on my projects when just precisely melting the plastic with Tamiya Extra Thin Cement
will typically do just as well if not better, the interior space of the jaws was filled with a fragment from the space set of teeth that came with the kit.
I'll post some details of the technique in a further post.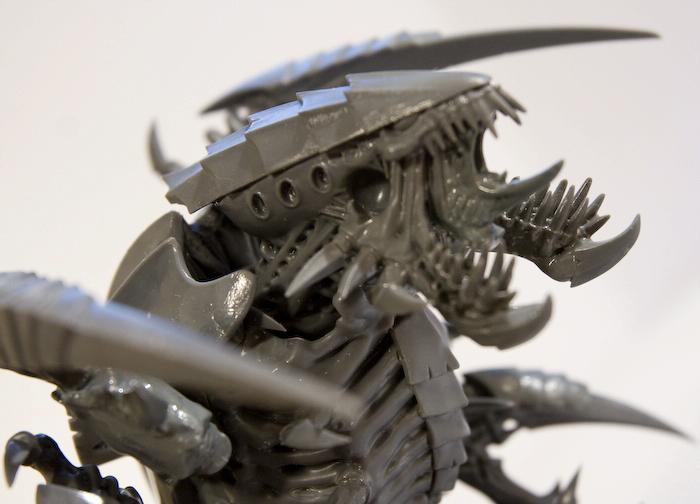 Looking at the tail there was just no way I was going to give this gribbly a rattle.
The standard pincer tip also didnt look quite deadly enough either so out came the files again. Notice, still no
GS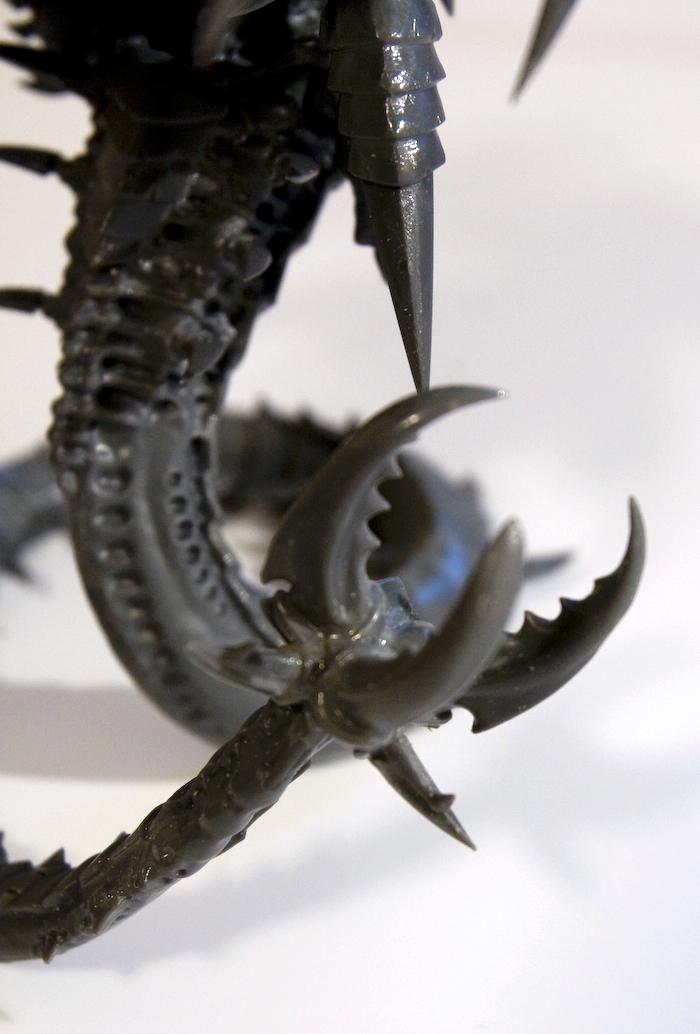 The completely kit.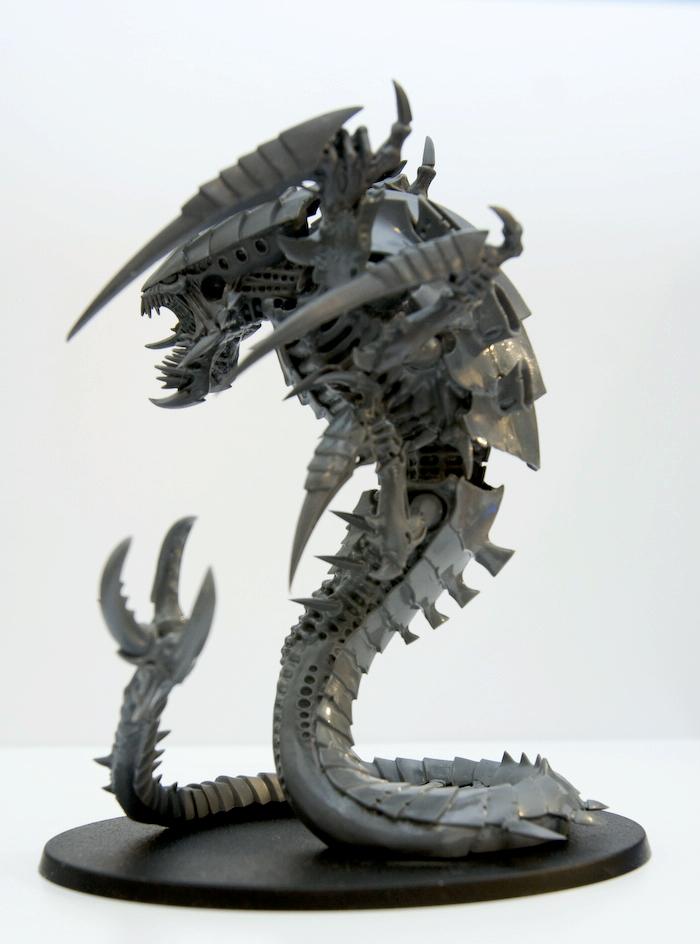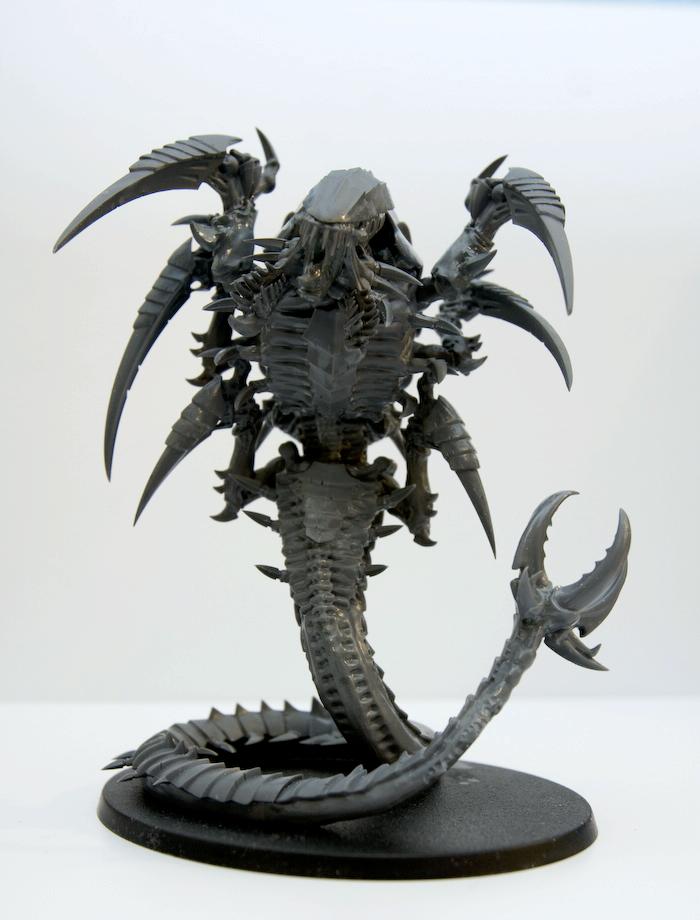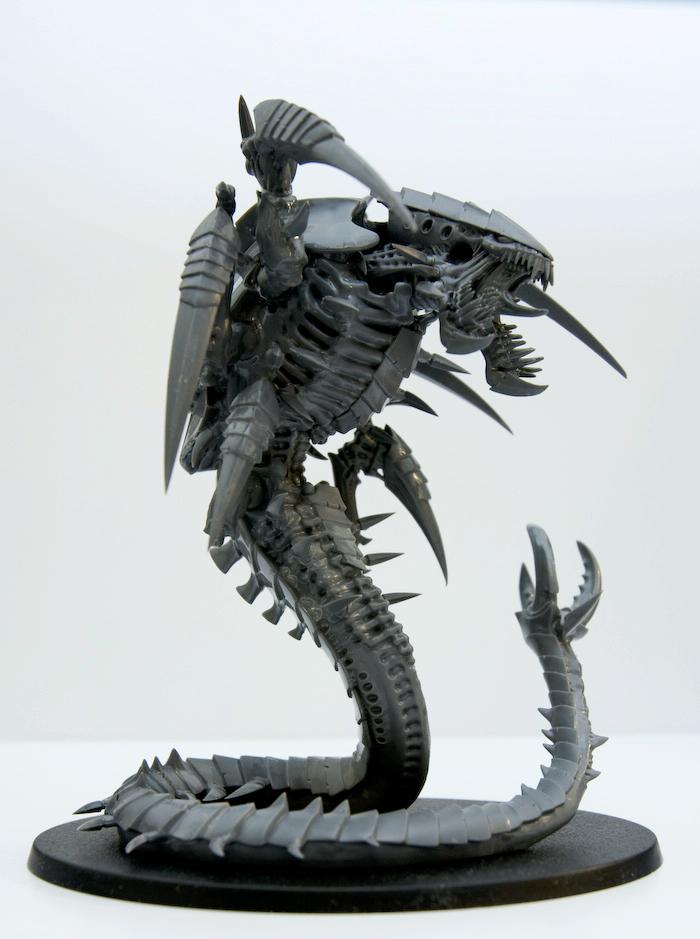 In closing before anyone asks, I probably won't be painting this for a while as I have a)school b) a ton of gribbly projects to work on before a big game in 3 weeks. Besides, I've always preferred modelling to painting. Maybe it's the fact that a knife or a file always goes where you point it. Paint on the other hand seems to have an infernal twisted mind all it's own
lol
.
Next Entry: Heavy-Weapon Warriors
Dark_Gear a.k.a Marc
Automatically Appended Next Post:
After a year and a half of neglect, my warriors are getting some attention.
First up is a Venom cannon warrior. Due to the bulk of the gun it just seemed to awkward to be carried by hand so I figured the symbiote would be latched onto the back somehow.
The cannon was filed down to what I though it would look like without any hands wrapped around it.
Connecting it to the back is the original arm, filed round to fit into the gun's socket.
Extra protection was added to the side of the gun from a spare Trigon thorax armour plate.
A tiranid gun also isn't complete until some blood vessels keep it well nourished so I chopped up the fugly arm that normallly plugs into it.
A bit of
GS
was added to finish off some seams and add an extra plate on the gun.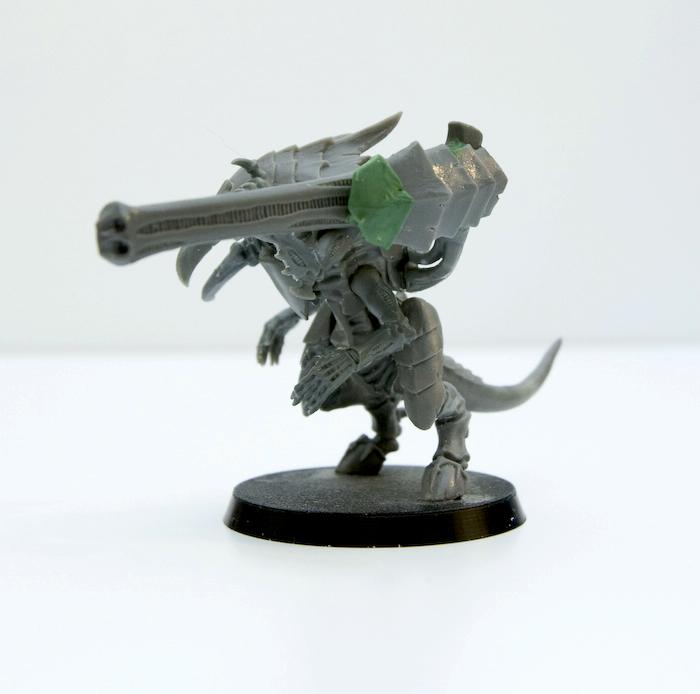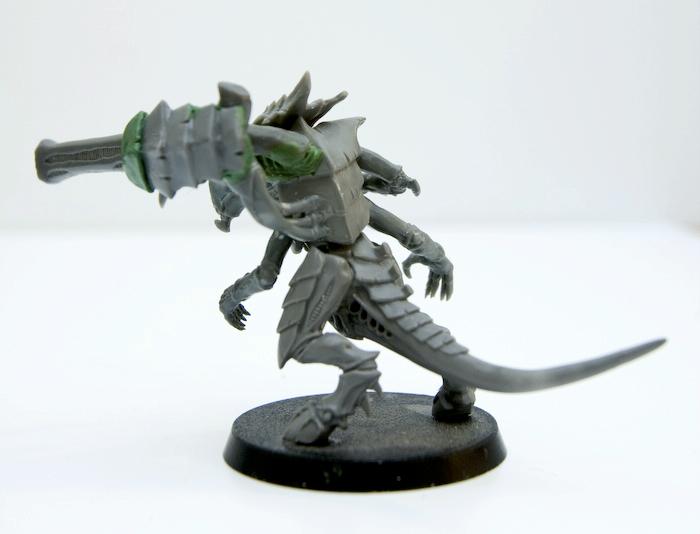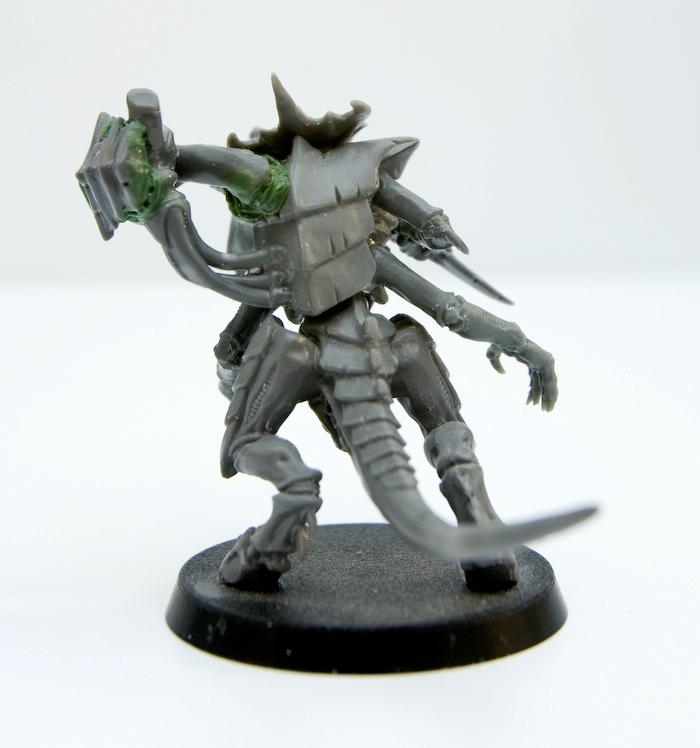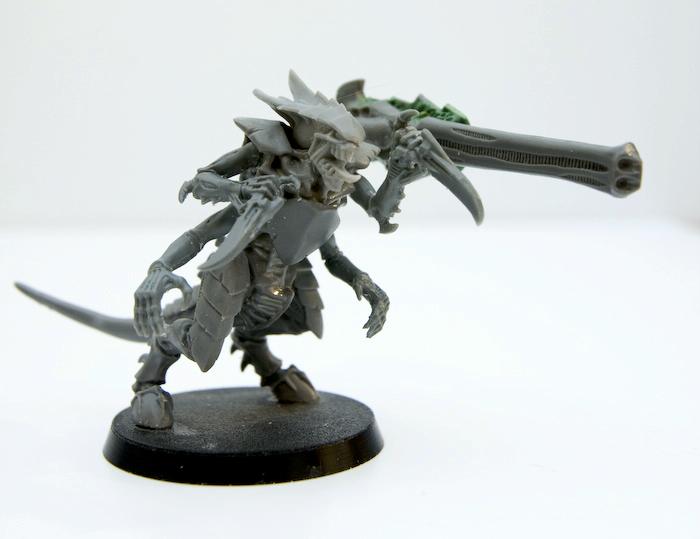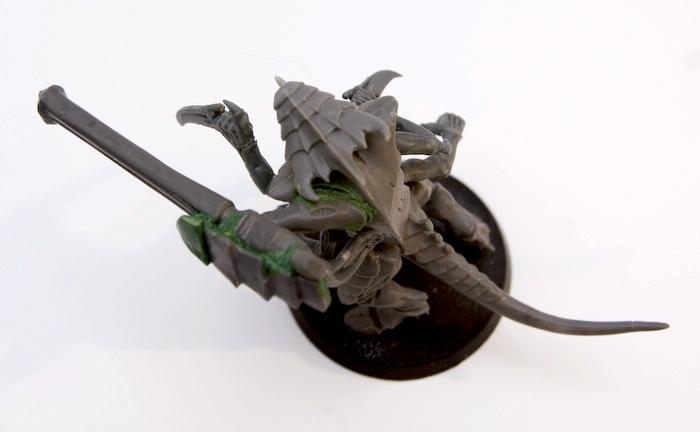 Next up is a Barbed Strangler Warrior, based on the same priniciple of back-mounted weaponry.
This one was a bit trickier due to the fact that I wanted the ammunition sacks somewhere close to the actual gun. A lot of cutting would be involved...
Problem was solved when I realised that the forearm that carries the ammo feed is just the right size and length to replace the original gun arm.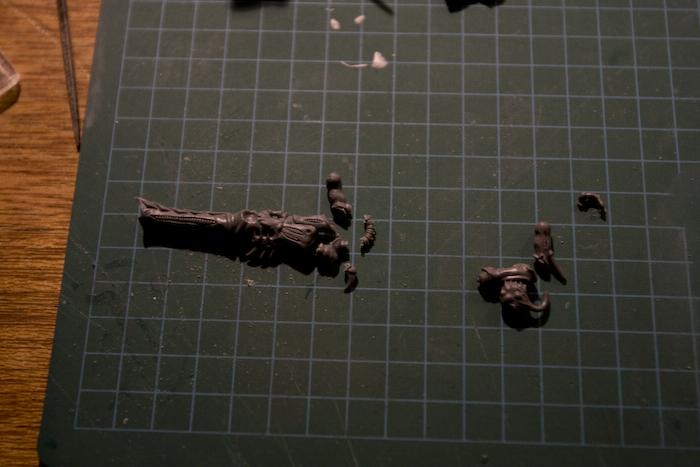 With much filing the pieces made to match up nicely, meaning I still don't need any
GS

The barrel was cut off and spun in order to be properly upright and a bayonet tip was added for good measure.
The old elbow joint was used to connect the finished gun to the back along with some organic cables from 2 other gun arms that I know I'll never use.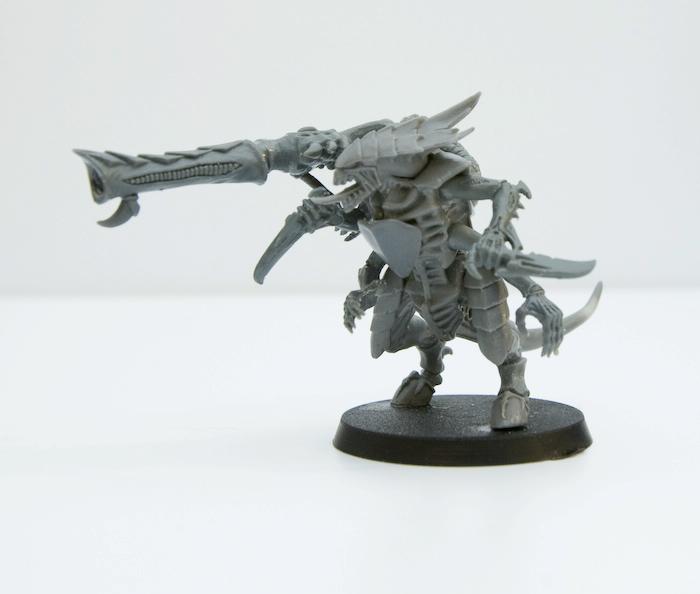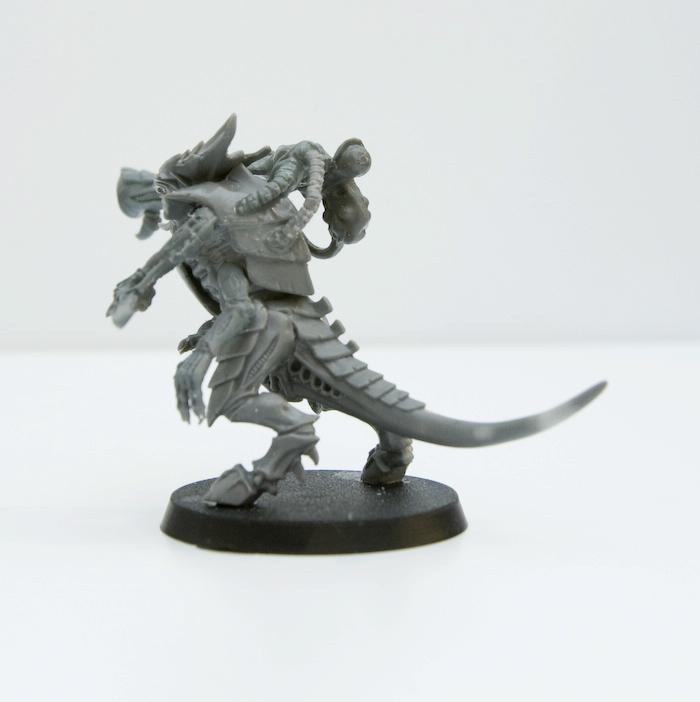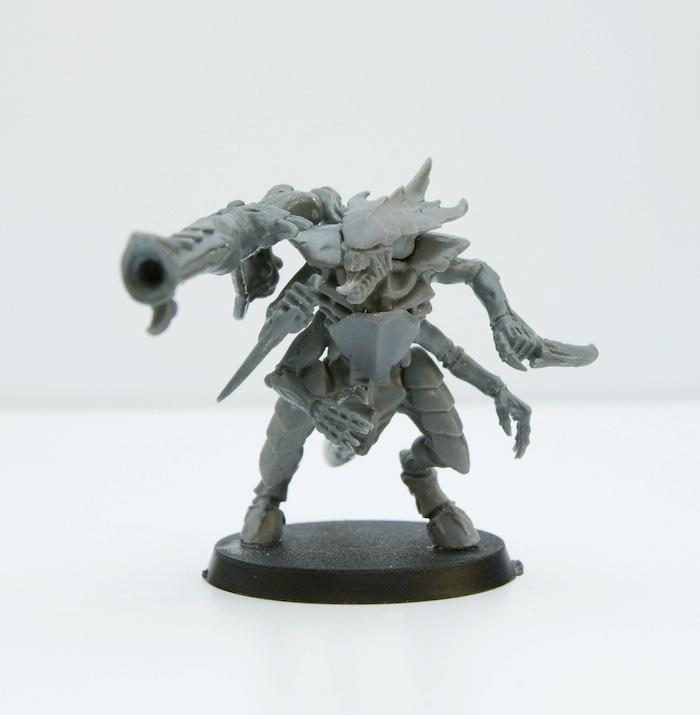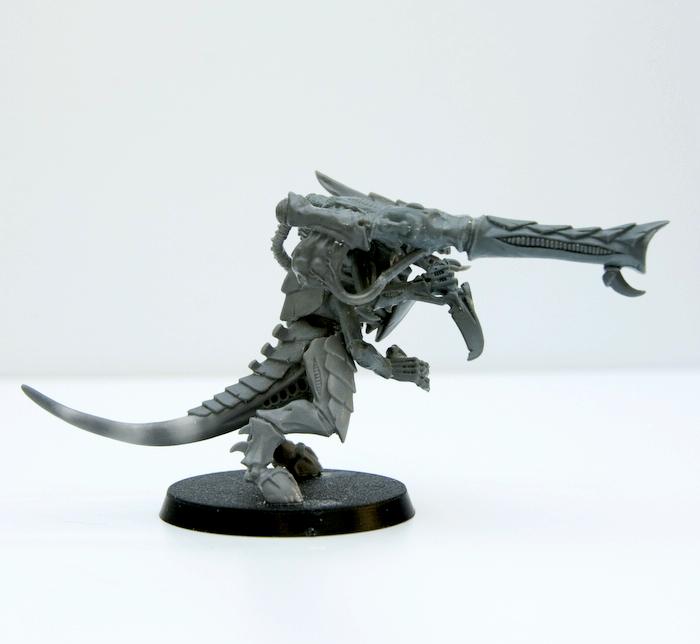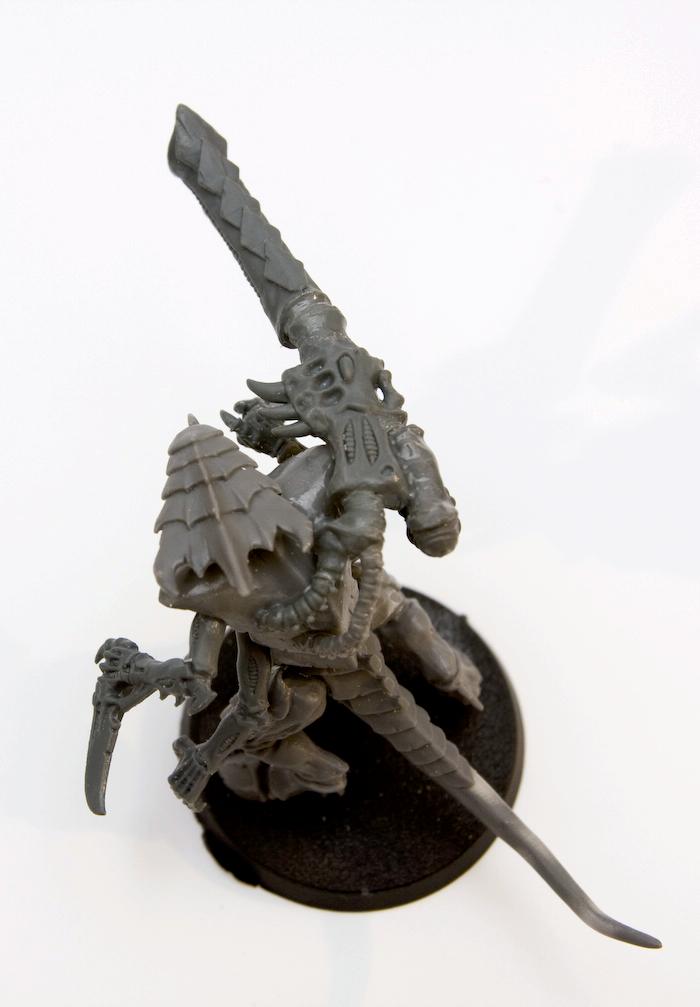 That's it for now, comments and critiques welcome as always.
Next update: Tyranid Prime