Hello again, I'm digging up my old P&M blog! It has been years since I last looked at
40k
, but thanks to
GW
's seemingly improved attitude and the 8th edition rules I'm back. I'm picking up pretty much exactly where I left off with the Tallarns- I'm excited to see what special rules they'll get in the upcoming codex, even if I'm miles off having enough done for a proper game.
In the meantime I've had a blast with Infinity. The models were great and I improved my painting a lot. I was getting a touch frustrated with Infinity actually, since every time I spent hours painting a mini they'd do a resculpt shortly after... gah! Although these days they are running out of Haqqislam stuff to resculpt...
So, I finally have a tank. The model that actually struck me when I first started
40k
as a kid was the Basilisk. At the time the box photo showed one in the Tallarn scheme, so I wound up with the army that I'm steadily repainting now. I always wanted one like the one on the box, although I thought it would look even cooler with some crew on the back. Here we are!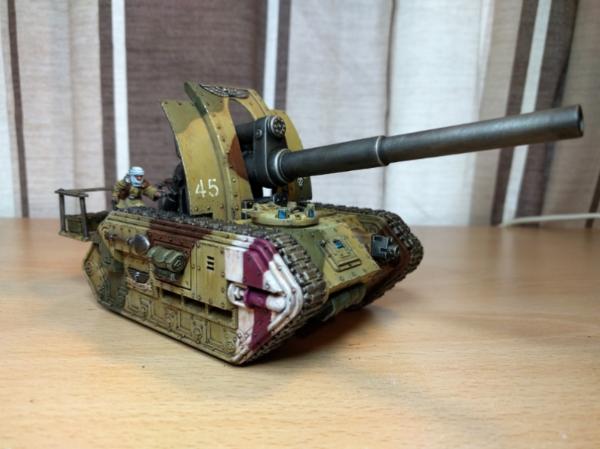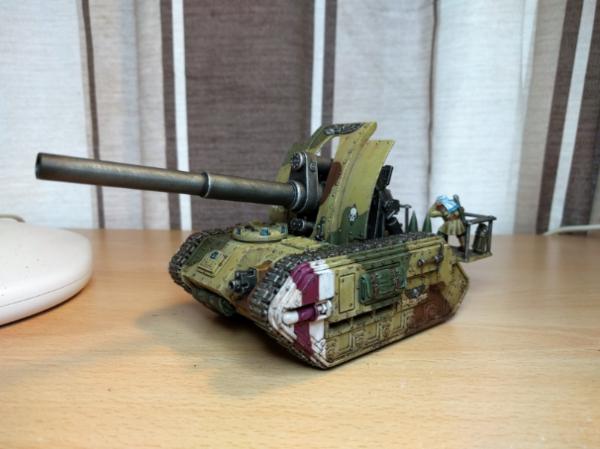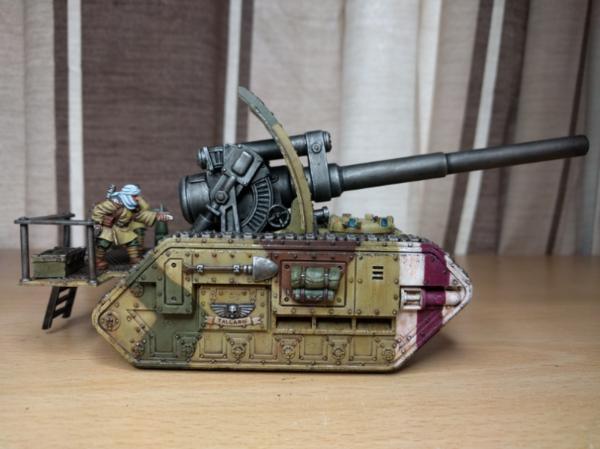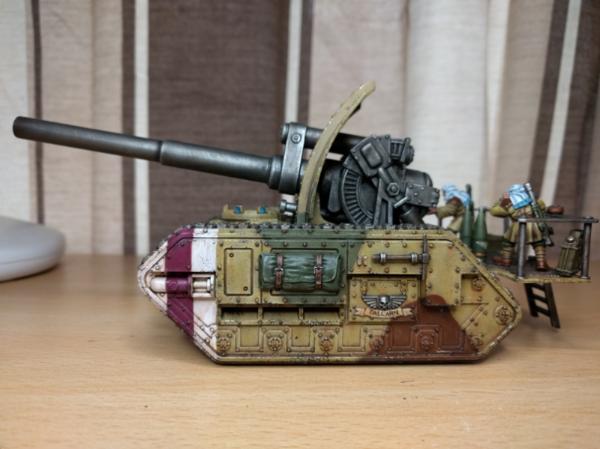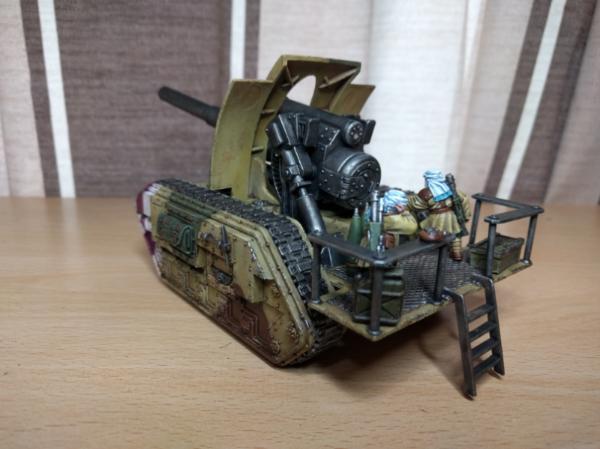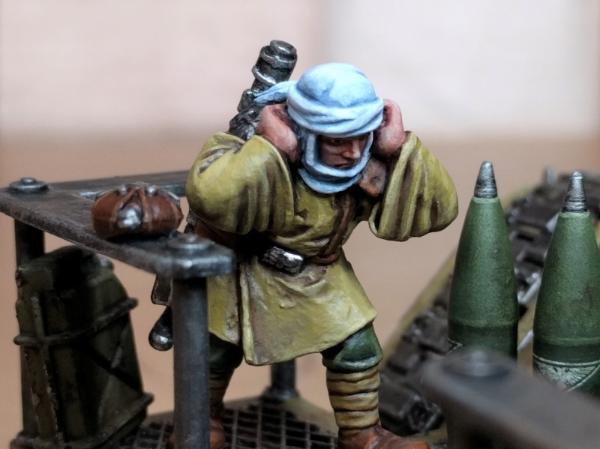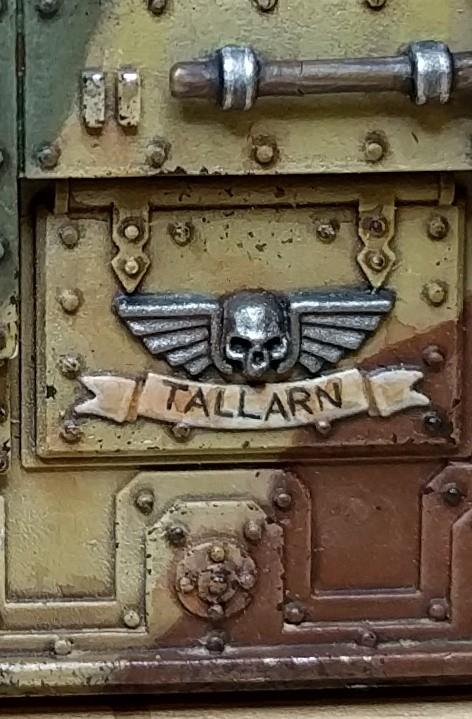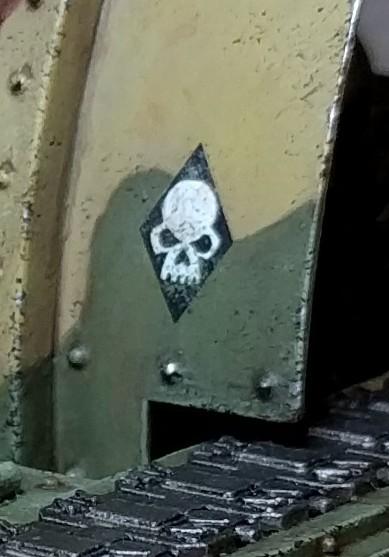 Luckily porting my established scheme to the "new" paint range wasn't too painful. As always, feedback, comments and encouragement are very welcome