Finally, an update with pictures!
TempleCon is around the corner already (how the hell did that happen? Only three months!?!?) and I am all registered and the hotel is booked. As such, my painting is going to have to be kicked up a notch to make sure I get it all done! The only question now is: what the hell am I bringing with me?
I definitely bringing my Haqqislam (TempleCon is where I get my Infinity fix for the whole year!), and my Capitol (hmm, I should probably finish painting/assembling that stuff, eh?). But what to bring for Warmachine/Hordes? Honestly, I may go 'jack heavy Cryx, just to give me an excuse to start/finish my KRAKEN! But we'll see how it goes...
In other news, my table has made very little progress. I've started texturing, but no sand/gravel or real detail work. Also, I've started the final planning stages for an IKRPG campaign that will start in Port Vladovar in Khador. As such, I've finally started finishing the paint on the minimum unit of Winterguard I've had for years.
But on to finished things! The Obstructors/Reductors have been complete for over a month, but I finally snapped a few photos this week. They were done quick and dirty, base coat, wash, glow effect. I honestly just need them done, as they were clogging up my painting queue. Also, I finally painted my Transverse Eumerator. He's waiting on the Dullcote to dry to be mounted to his base, but is otherwise complete!
Reductor: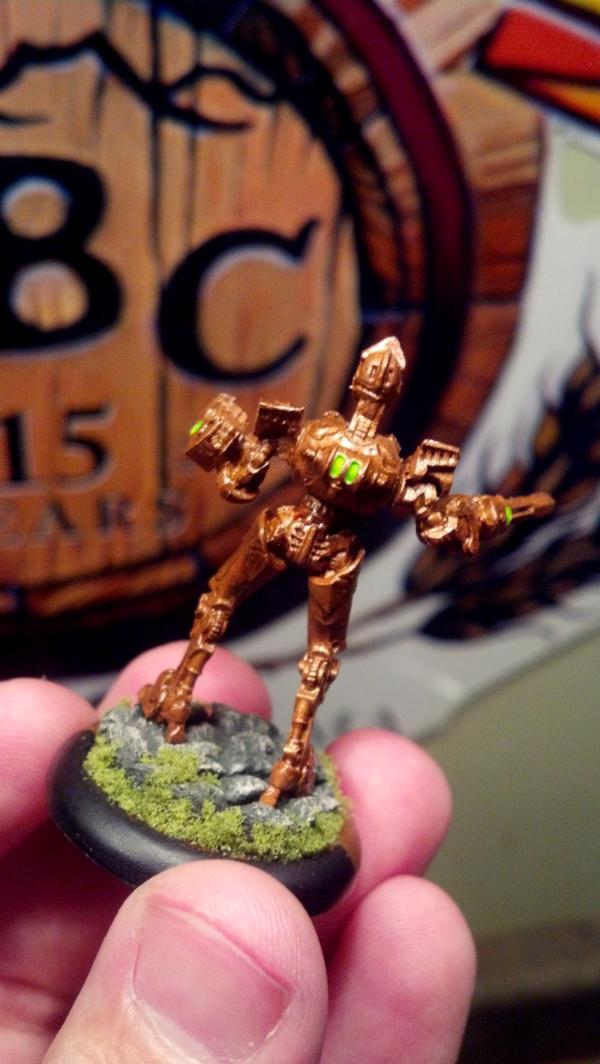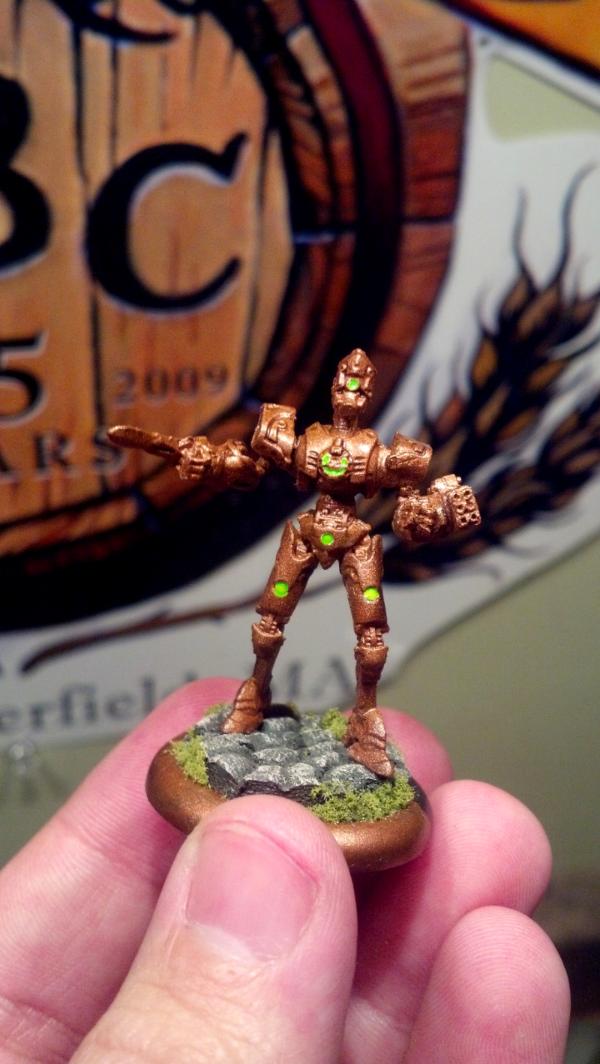 Obstructor: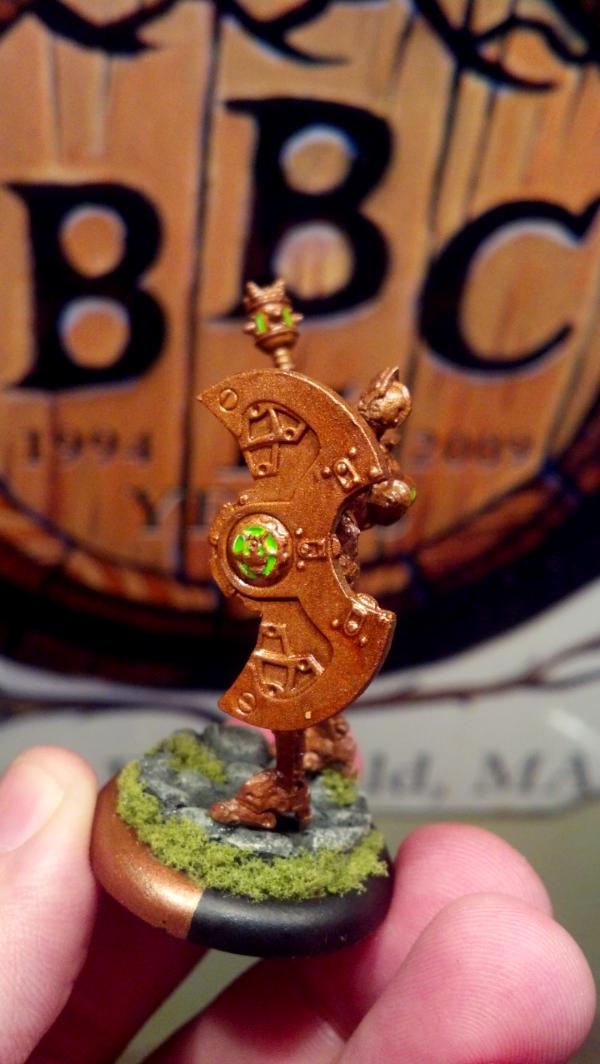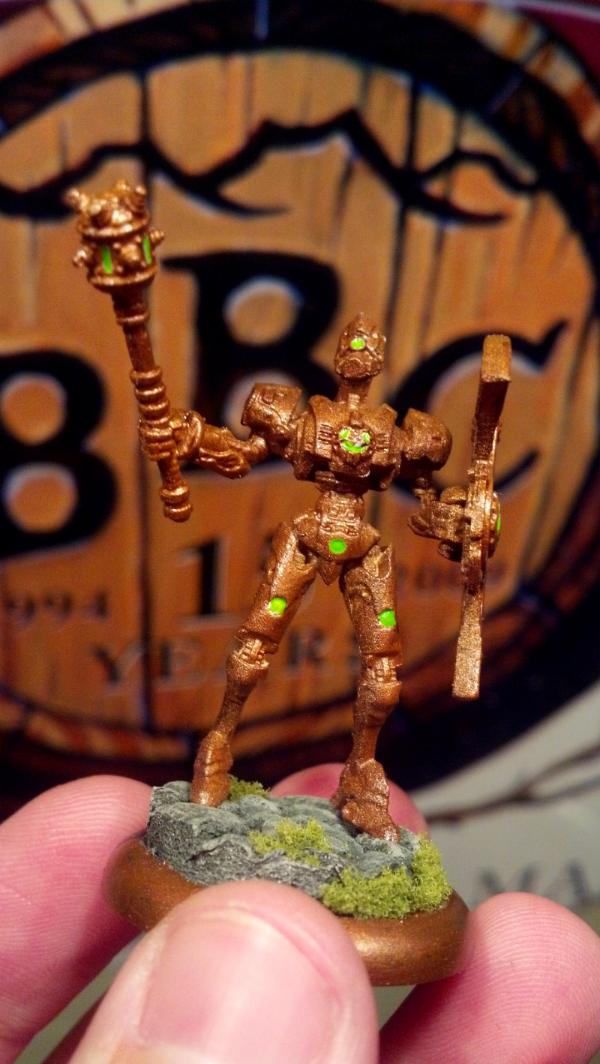 Enumerator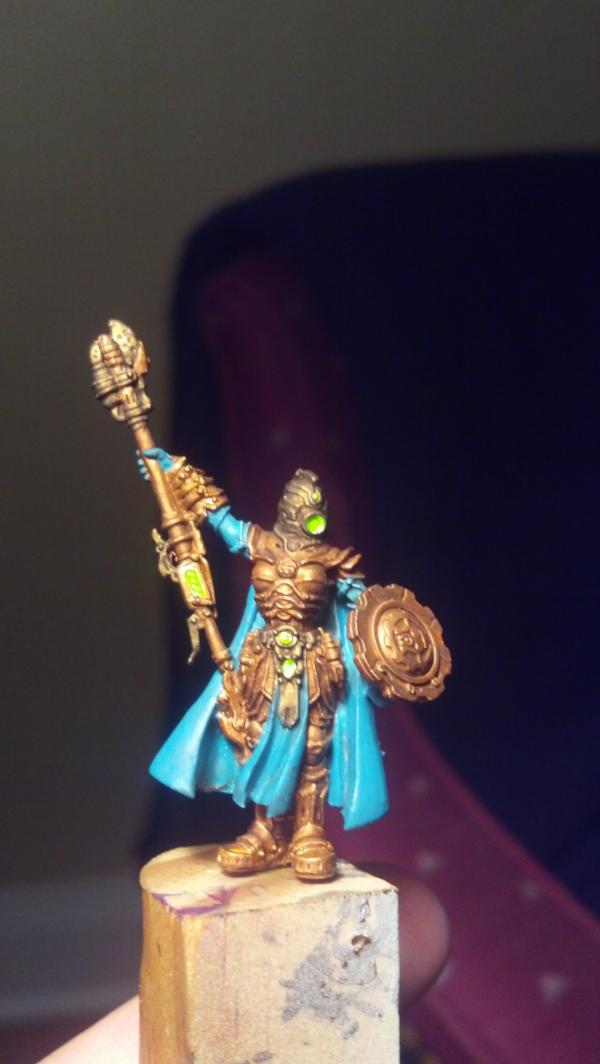 Thanks for sticking with this project!