OK! Hello!
@Theo: hehe thanks! Actually its mainly just the silver bits which I kind of rushed so they're a bit messy, but I think the rest isn't too bad.
@ Heretic: yeah haha it seems a bit exxy for small orders, if I had others to order with that wouldn't be too bad but since it's just me, I'm probably just making small orders

@ Azazel: Thanks! Hopefully can get some more zombicide in these last few days of the month to reach my goal.
@ Dr H: Cheers! Appreciate the kind words

I know I haven't updated in a bit. I do most of my painting at night actually when its quiet, and then after the painting session I'm usually just tired and sleep instead of updating haha sorry.
But anyway, here we go. Here are my finished Strikes for the month.
Group shot with their leader: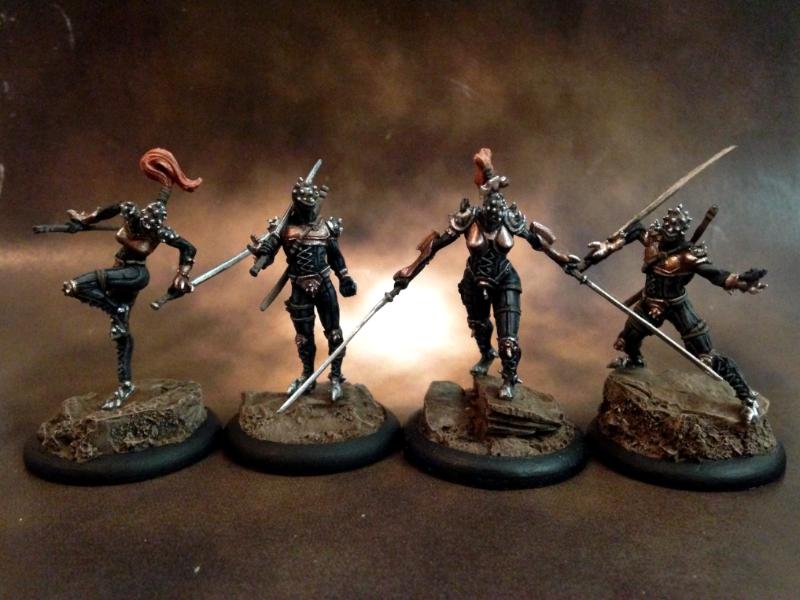 Few days left in the month. I will try get one or two zombicide survivors done as promised

Hope you like it!