Finally started some of my infantry today spent some time working out what techniques and colours i needed for each bit then tried to apply them.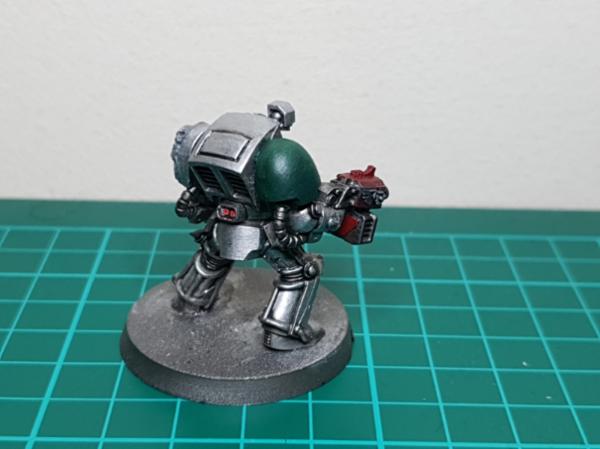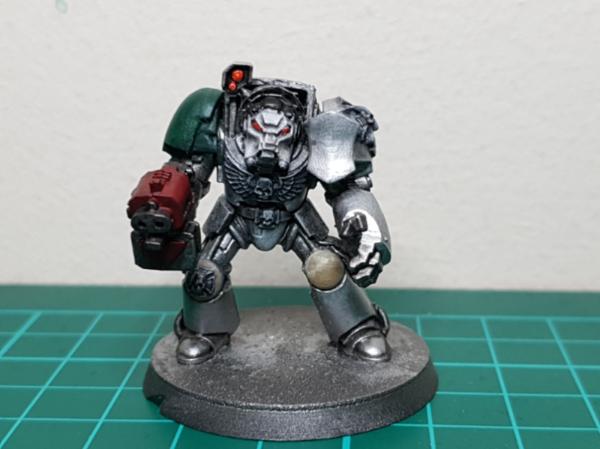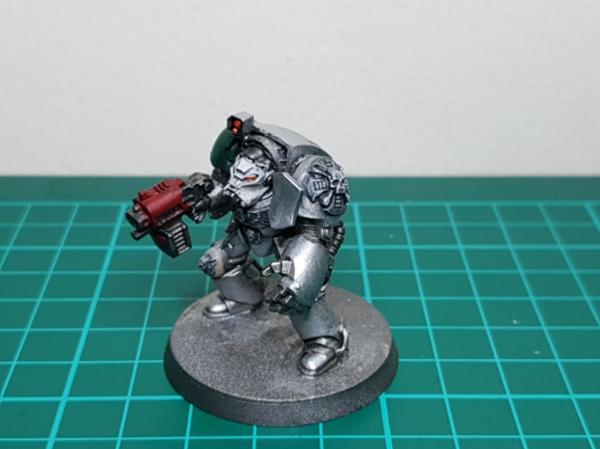 Still need to do some touch ups and and highlights but its mostly there and its OK for a rough draft.
Automatically Appended Next Post:
I obviously didnt remove enough of the paint on the brush when i was glazing the knees, but i like what it did has a nice worn effect to it. The shoulder definately needs to be worn out a bit, i started glazing over the caliban with warpstone so ill finnish that off then maybe drybrush round it with moot green to see if that makes it look a bit rougher like the knees. Im gonna edge the armor plates with runefang, and ive got a little extra twist im gonna do when it arrives im gonna put a thin red tint over the plates like people have with 'blue steel' im gonna do the same but with red, to further make a connection between the chapter and the martian mechanicus.