Happy Friday everyone!
Pre-orders for the new 32mm Half-Machine model go up on the site tomorrow, Saturday February 6.
Check out
www.seedyteapublishing.com
for more information along with a free short story introducing Half-Machine and the Simulacrum Protocol universe.
The Half-Machine kit comes with a 32mm-scale model of Bartholomew "Half-Machine" Krenshaw and additional bits to customize a Moose Battle Wagon as his personal vehicle, the
Papa Bear
, which features new weapon options for the Moose!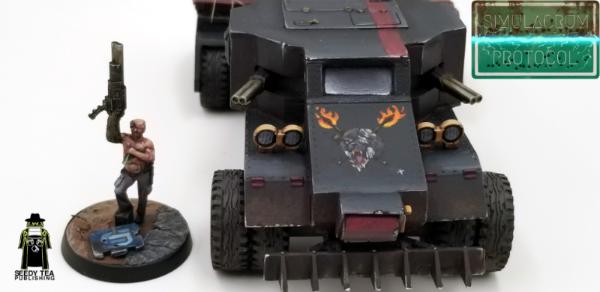 The Half-Machine model depicts Krenshaw's hyper-advanced cyber arm in action. Utilizing nanotechnology and adaptive dual-state materials, Half-Machine is able to push his body to extreme feats of strength and dexterity such as hoisting a vehicle-grade weapon like the Hail Storm cannon with one arm while flashing a loveable, "hold my whisky" grin.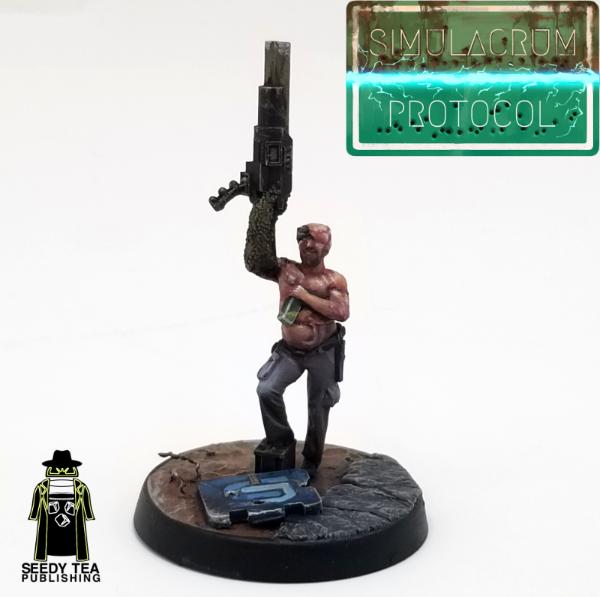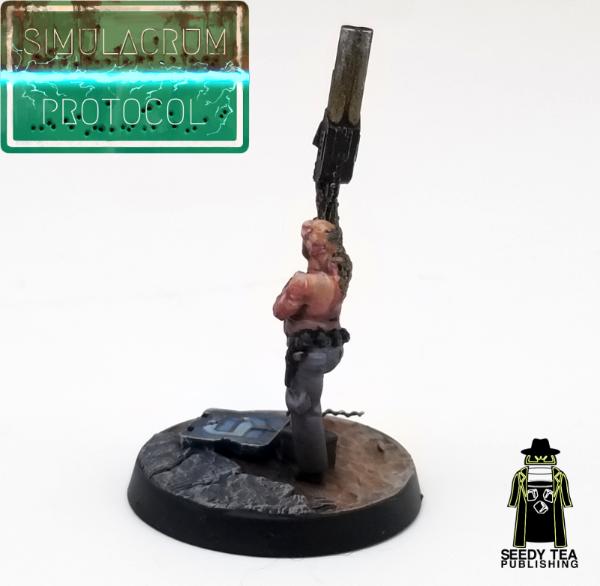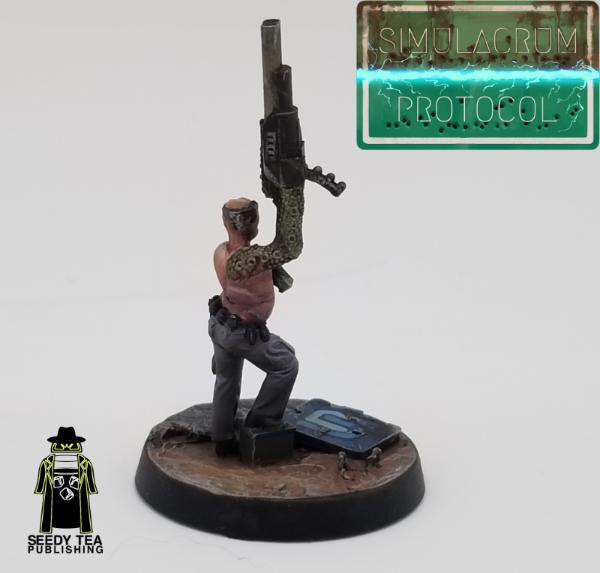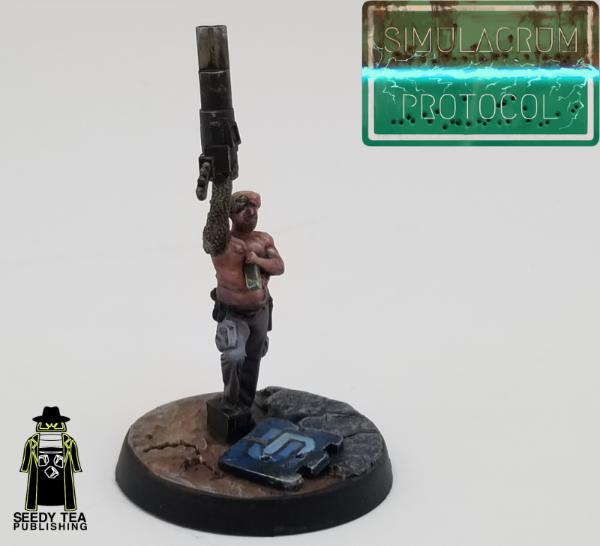 Half-Machine parts:
Parts include:
1x Legs
1x Torso
2x Heads, Half-Machine's post-accident "brick" head and his pre-accident "pretty" head.
1x Moose Hatch
2x Hail Storm shell launchers