Hello Dakka!
I am very excited to announce the launch of a new company, a new model line, and a new sci-fi setting!
Seedy Tea Publishing
is pleased to present
Simulacrum Protocol
- a 32mm resin model range depicting human-controlled vehicles clashing against AI-operated drones.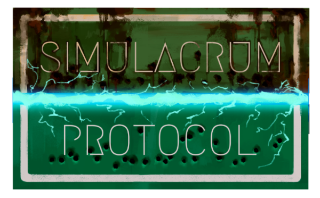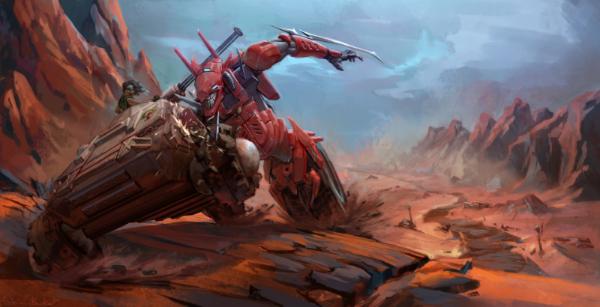 Humanity is extinct. Wiped out by wars, diseases, and uncountable natural disasters. Upon reaching inevitable extermination testing conditions are reset and the experiment begins anew. Each attempt is dictated by the Simulacrum Protocol: a hypothesis regarding humanity's worth dictating the obstacles faced to prove the species' value. Successes and failures coalesce as data points and endlessly the trial grinds on. In such a state, resurgent consciousnesses cling to mortal bodies testing inscrutable theories of humankind's unseen masters.
With each new Simulacrum Protocol human beings are evaluated - probed for flaws and refined through a grueling process of controlled annihilation. Success may ensure survival of the species and humanity's inclusion in a galactic whole. Failure is a road repeatedly traveled and perhaps a foregone conclusion.
The
Simulacrum Protocol
universe is set in an alien future. In one of the endless test-realities in which humanity exists, biological life is under attack: Artificial Intelligence is rampantly surging across the planet, absorbing all organic human communities in its path. Out of fear some communities aligned with the AI, negotiating their gradual assimilation while others defiantly fight back. Humanity's fate now lies in the resolve of brave vehicle crews risking their lives in a desperate war against unrelenting machines.
Gaia First! vehicles surrounding a Centaur from the AI nation of Shangri-
LA
Gaia First! is one of many human-led communities challenging Shangri-
LA
's violent expansion, and is the focus of the initial release of models.
Filled with volunteers from communities all across the continent, Gaia First! has one goal: stopping Shangri-
LA
from eradicating all life on the planet. Equipped with a motley mix of out-dated technologies grafted with bleeding edge weaponry, the crews of Gaia First! courageously throw themselves into the maw of Shangri-
LA
's sophisticated war machines.
Gaia First! Devil Ray light tank
Gaia First! Badger scout tank
Gaia First! Scorpion atv
Gaia First! Locust drone carrier
Who am I? A long-time fan of tabletop miniature games and avid miniature collector, who chose the magical year of 2020 to start a miniature-based business! I guess I like a challenge?
More seriously, I have been playing miniature games since I was a child, and love miniatures both as a hobby and an art medium. I have previously published within the tabletop industry, working with Hyacinth Games as a writer and editor and now I am looking to tell new stories with Seedy Tea Publishing.
Going forward I hope to expand the SImulacrum Protocol model range to include other factions in the setting - starting with the unfeeling Shangrilese AI constructs known as Centaurs.
This model is a prototype, and the first fully 3D sculpted miniature in Seedy Tea Publishing's catalog. 3D printing is an exciting new method for creating models and Seedy Tea Publishing is working with some very talented artists in this new medium.
The Centaur is shown with some Games Workshop models to give a sense of scale. Centaurs are towering avatars of destruction - roaming the dead highways leading into and out of Shangri-
LA
looking for prey.
And of course scale shots with some of the other models in the SP range:
Thanks for looking and if you liked anything here please check out our website for more art, fiction and of course models!