Beware of greeks bearing gifts....I've been busy working on models for Hail Caesar! Seen here are two units of Hoplites, a unit of Throrakitai, a unit of medium cavalry, and a unit of light cavalry. I've got two to three more units of hoplites to build...urg.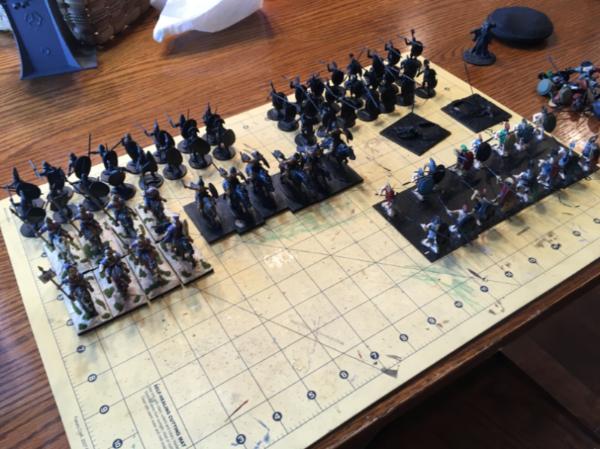 Medium Cav made with a mix of Victrix, Aventine, Warlord, and Wargames Factory: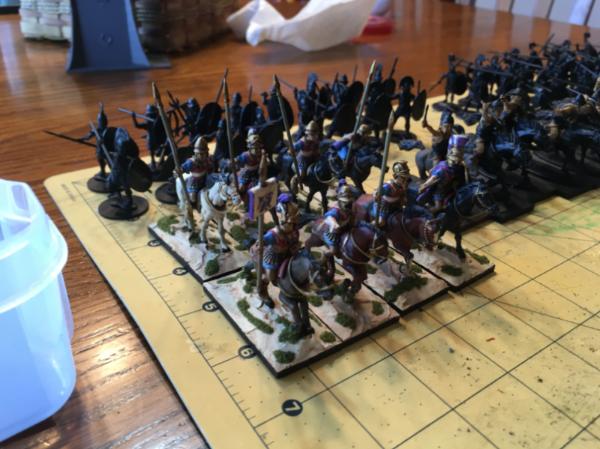 Some customized light cav, using brown stuff, Wargames Factory, and Victrix all mixed together.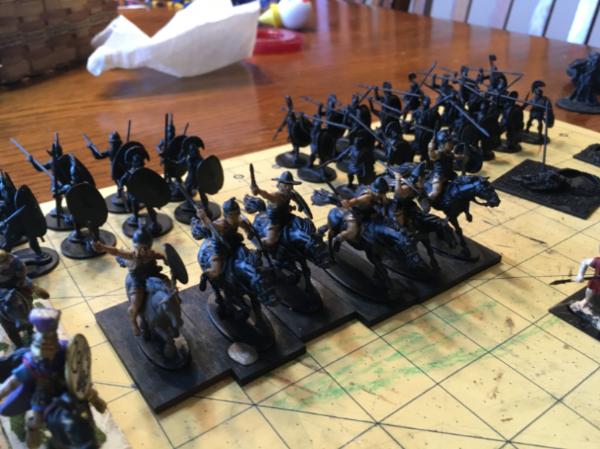 Warlord hoplites:
Warlord, Victrix, and WGF mixed models to make some Thorakitai: