Cam - Yeah it was cool seeing the Guard army working that way because it really was the way I imagine them fighting.... overwhelming numbers with some big gun support.
Update time:
Firstly I have finished the first neophyte hybrid squad, this photo doesn't have the basing quite complete, but you get the idea on the models, because that's what you actually look at right? I'm happy with how the skin tones have come out, tried a few different combos to get some differences in squad.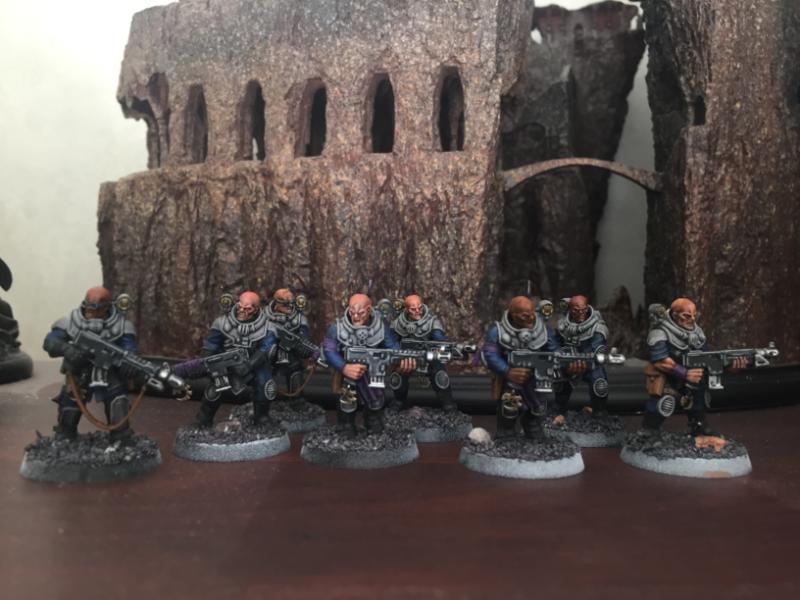 I've also played a bunch of games since last update, the most recent being the first mission of Fate of Konor which is attack/defend, attacker has to have units in opponent half by game end for points and defender gets a point per unit killed, and we played 2000pts, I had a 50/50 mixed army with
GSC
/Nids, and was the first time the Cult had been on the table in a game.
My opponent deployed really heavy with fire warriors and broadside suits in left hand corner with a ghost keel and fire warrior breacher team holding the right hand side... my counter deployment was pretty stacked on the right hand side/middle. bascially I just stayed away from the massive gunline firebase he had created and smashed through his units on the right side and basically cleaned up in the end game.
13-3 was the final score.
My opponent knows he stuffed up his deployment, next game I reckon he will spread them out a lot more which means I will struggle to get the ambushing units on as easy along with having to run into more fire. He also had some hideous dice rolls early on which probably didn't help him.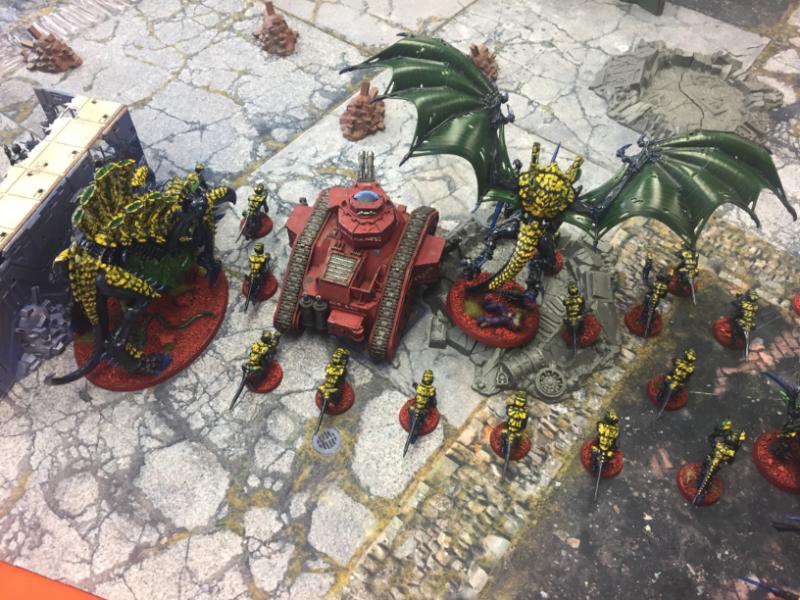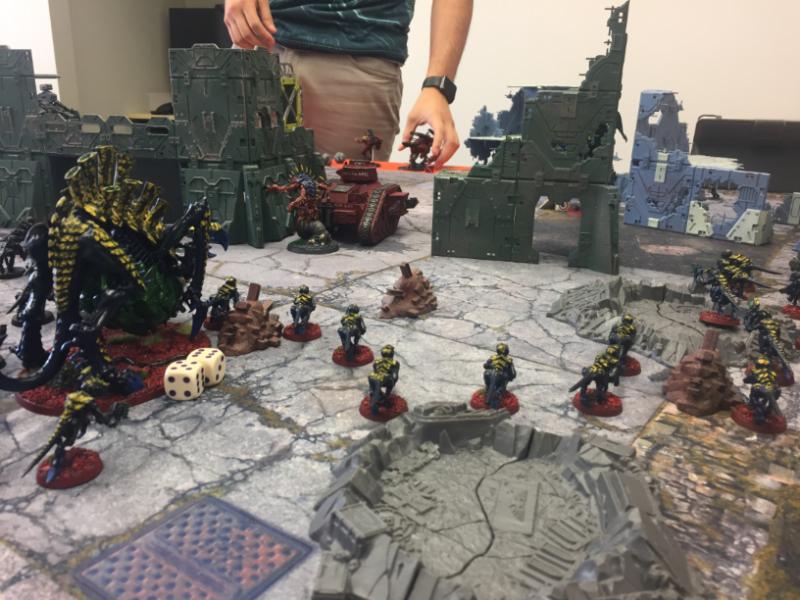 The Cult of the Red Saviour was successful in it's first outing with the Leman Russ and Patriarch units really causing some mischief while my tervigon kept the gant squads up (38 replacements come back!) while the hive tyrant absorbed a lot of fire power with 5++ and 5+
FnP
while tearing through some wounds on the ghost keel and riptide.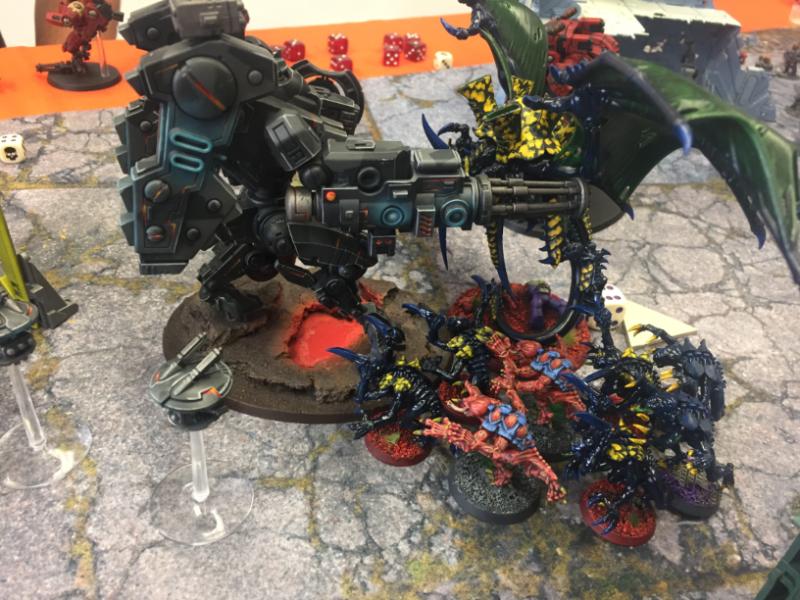 I gave my win to Chaos, cos I figure the need the help, I was the attacker, and I have some Death Guard now days

Coming this week: Another Fate of Konor game, and I'm thinking I'll paint my Magus up now I have the skin tones sorted.
Thanks for reading!