Hi all-This is my first post on here. So hoping to pop my Dakka cherry the right way I thought I might start a Project log- in hope that I might get more motivation to do the rest of what needs to be done and get some new ideas.
Any way- Being both a fantasy and a
40K
player it saddens me a bit that there is't really a
40k
Beastmen type army. I mean there is- but usually it's just a spin-off single unit or so for the
IG
or Chaos Space marines. There is very little background on them as well, even when you compare them to the Squats (man I miss them)
Having a bit of time on my hands lately, I've decided to do a whole army of
40k
beastmen- ARMY OF THE METAL BEASTS
I'm going to be using the space wolves codex for this because I think in the
40k
universe they are kind of the closest thing- tactic and feel of the army-
Ambush rules- behind enemy lines of the scouts-
Gifts-sagas
Counter attack- primal fury (I guess)
And somehow Space wolves units kind of fits whith the beastmen units too-
Gors- grey hunters/ blood claws
Bestigors- Wolf guards
Minotaurs- those wolf riders thing
Harpies- jump pack
Centigors- blood claw bikes
Shaman- wolf priest
Gorgons- dreadnaughts
dogs are dogs etc.
The only thing that not really in line with the fantasy beastmen is the They shall know no fear rules- cuz boy, do they run. Oh well, they evolved a higher Leadership I guess.
I decided to start this army diary in hope to inspire other beast lords out there to venture out into the dark reaches of space too (that, and I need more ideas on what else to do).
Bestigors (wolf guards) With power fist and bolt pistols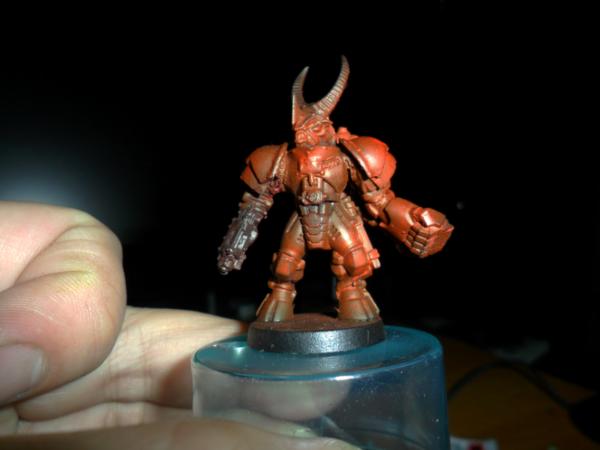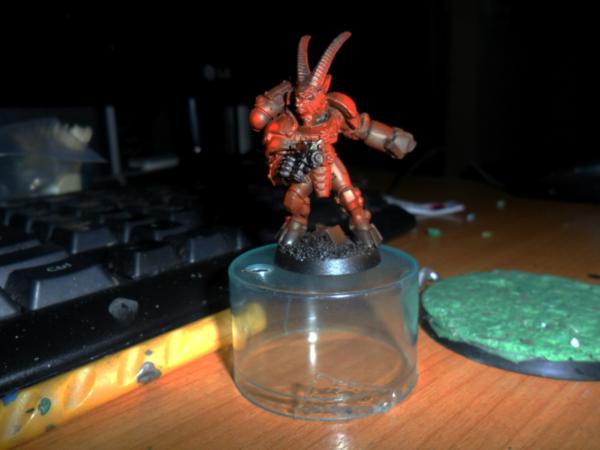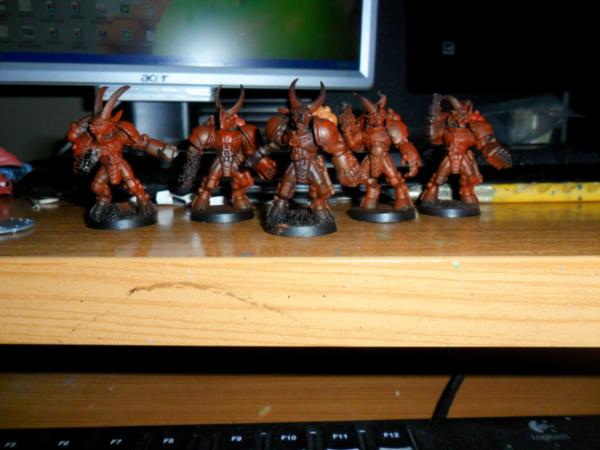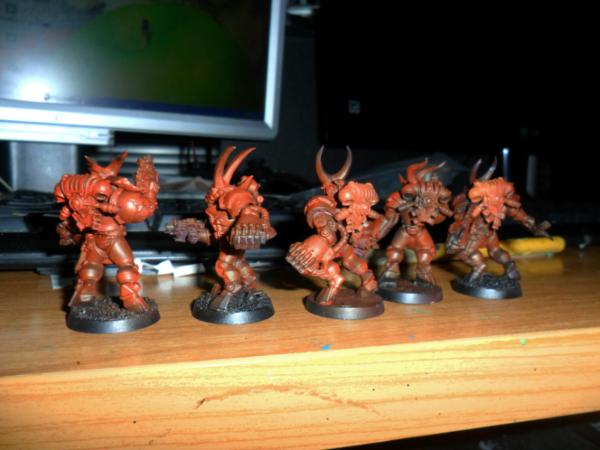 I've spent many hours on the internet and Ebay just looking for these legs. They are perfect I think. The power fist are from lightning claws- I just cut off the claws and cut grooves into the knuckle bit so it looks like knuckle dusters. By the way the reason a lot of the parts is in different color is because it's from my bit box and other models that I have and hacked up.
Gors (grey hunters)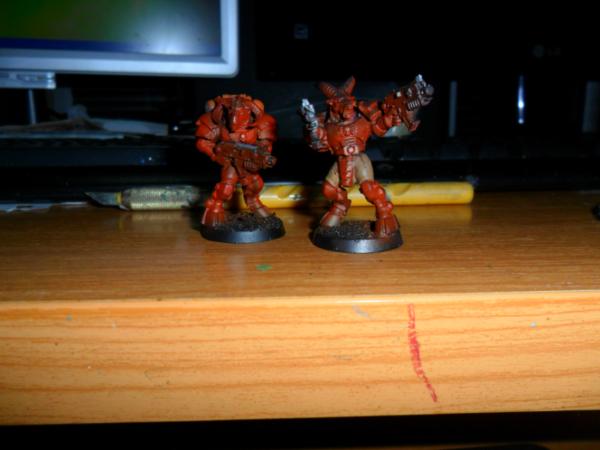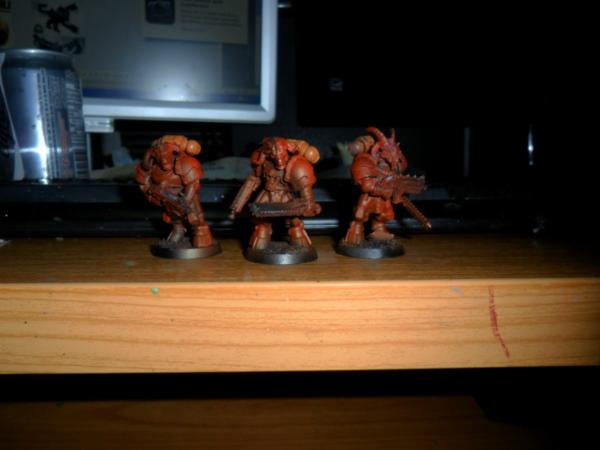 Special weapon(melta guns)/power weapons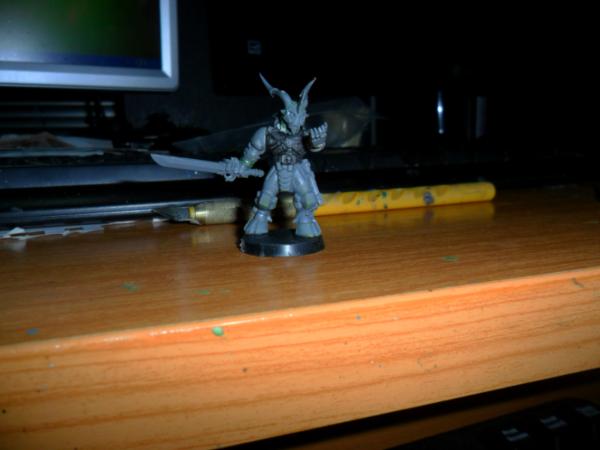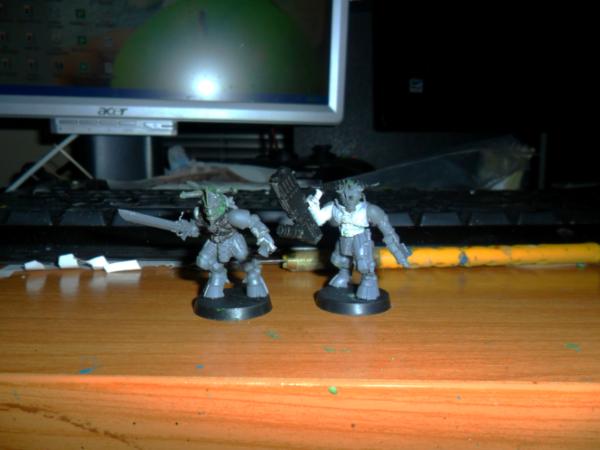 By the way the shoulder pads are from the Space marine commander box. I scour the internet looking for these but could find any or if I did, it was at an extortionate price. So I've was a bit naughty and made copies of one of them using instant mould.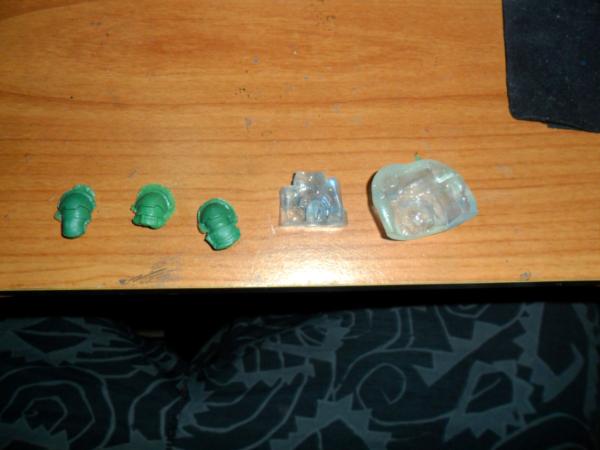 Beast Lord on razorgor (wolf lord on wolf thing)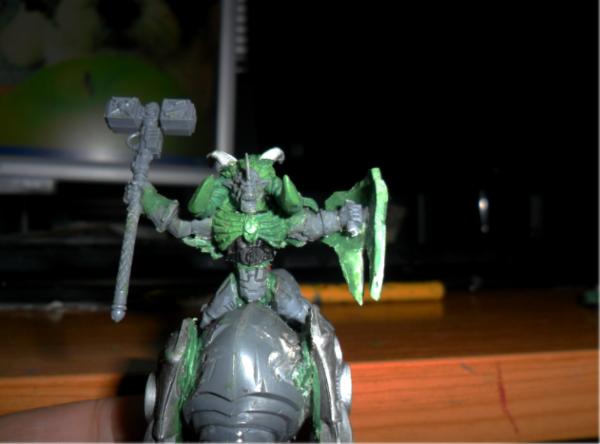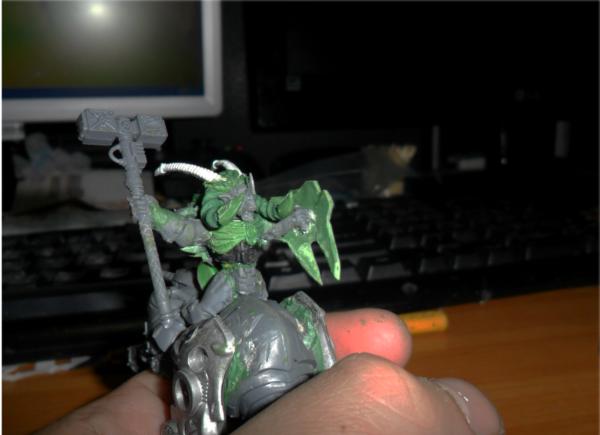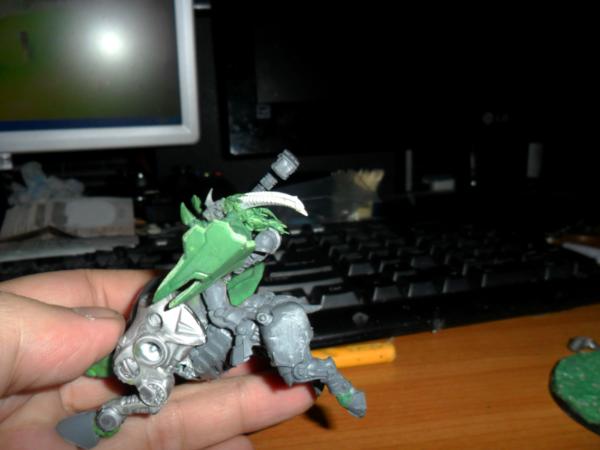 I haven't done the head properly to the mount yet or neaten up the green stuff yet. But will put them up when it's done. The front legs of the mount came from a random toy I got from Daiso (it's the 60 baht shop here in Thailand (the equivalent of the dollar store in the US or Pound land in the
UK
.))( I miss pound land living here in Thailand).
Ungors (wolf scouts + special weapons)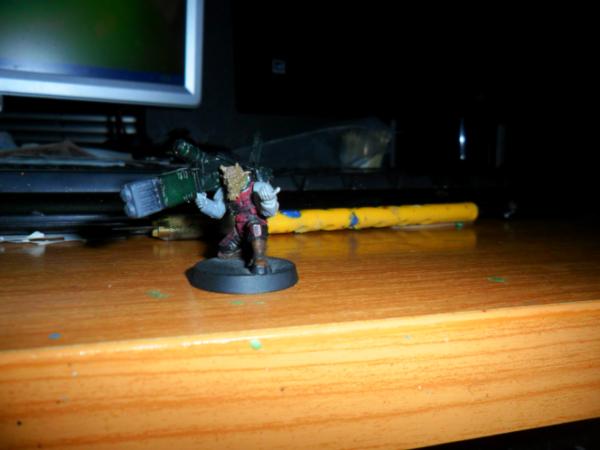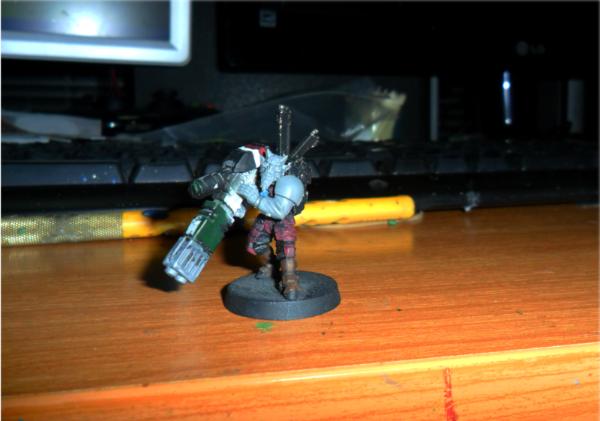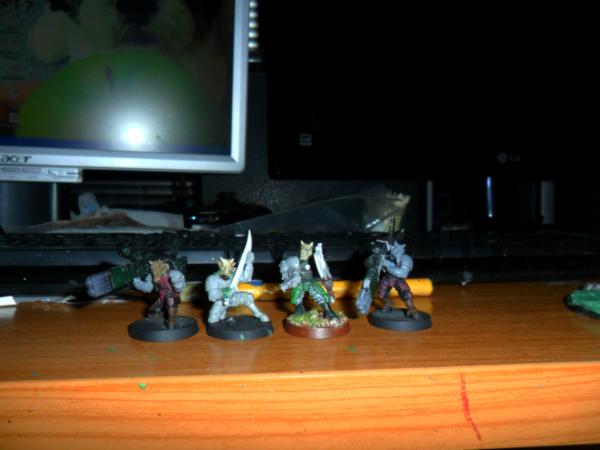 For the normal ungors, I still don't know what to do with the back. It's a bit scrawny right now・
Also I have no idea on what to do or use for Rhinos, razor backs, and drop pods if anyone have any Ideas please help me- it will be very much appreciated.
Sacrificing two or three Space beastmen for the greater good I've finally found and settled on a color scheme I liked.
Troops- Grey hunters (Gor Hunters unit)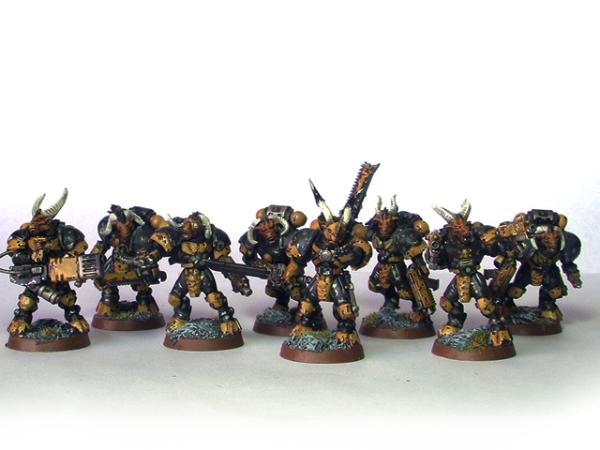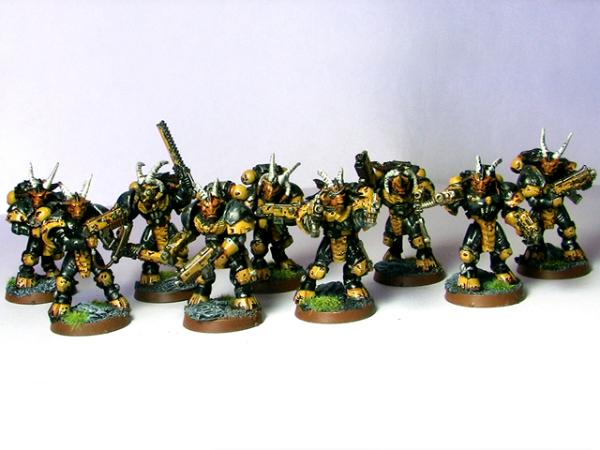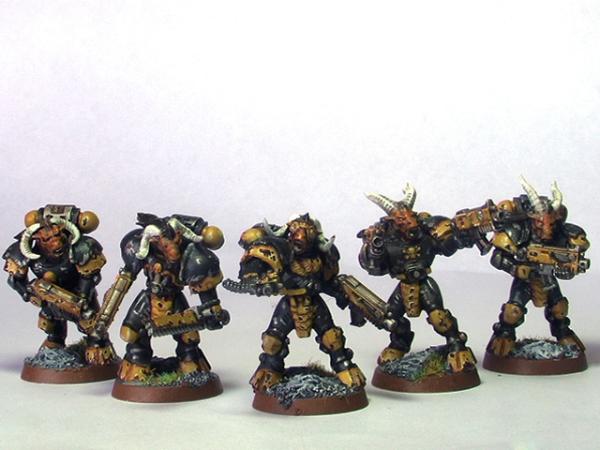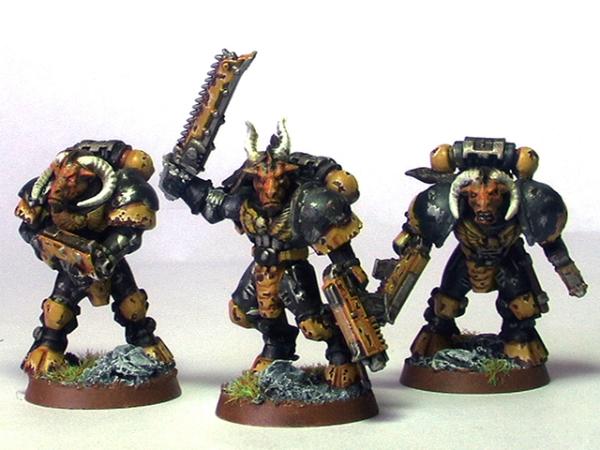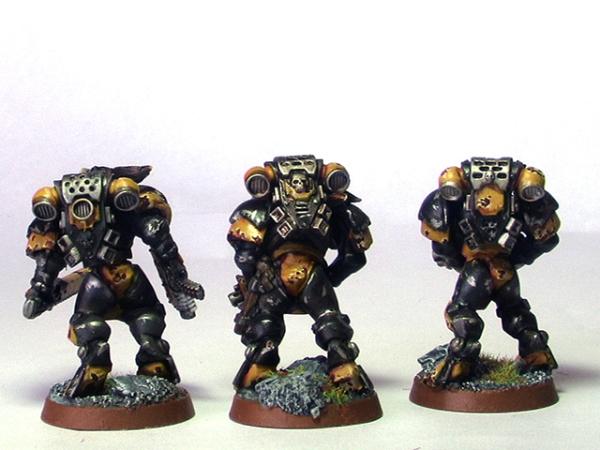 There will be three units of grey hunters-2 unit will have a razor back and one in a drop pod (still have no idea what to do for a razor back or the drop pod- so if anyone have any suggestions I will really appreciate it)
Any hoo these are the grey hunters with melta guns-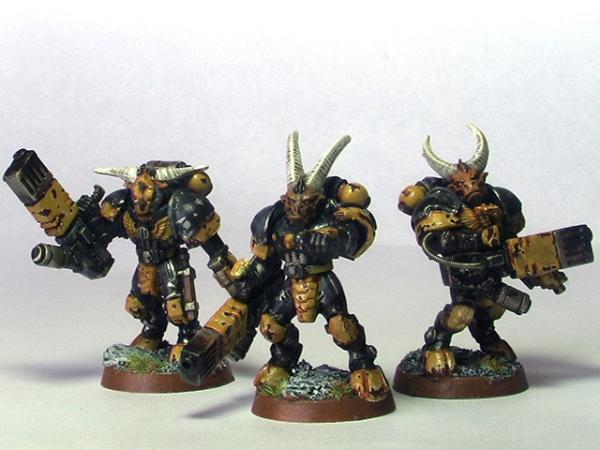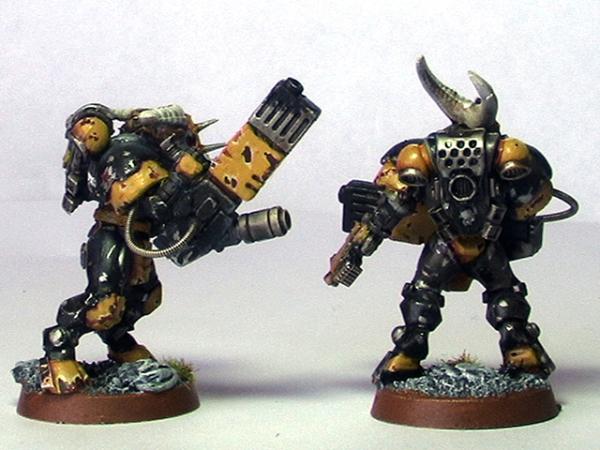 Grey hunters with power weapons-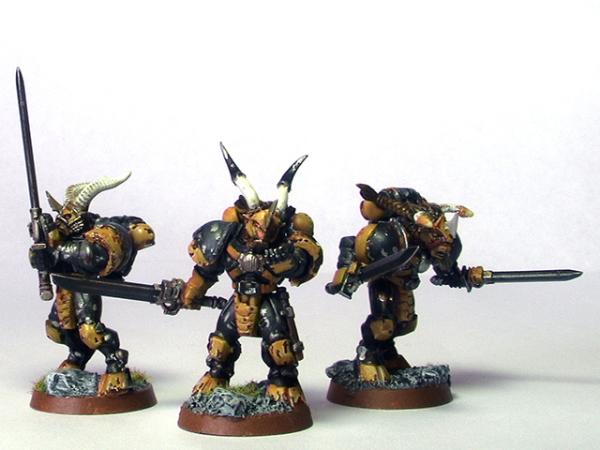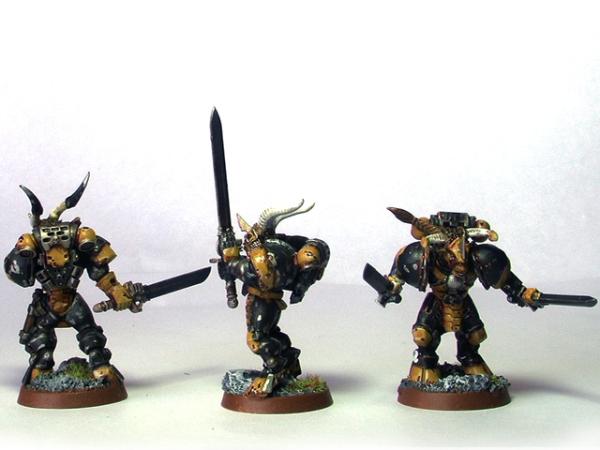 Painted Wolf guards (Bestigors)-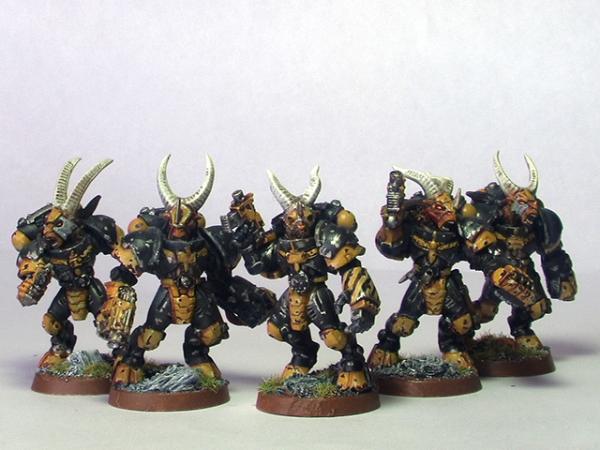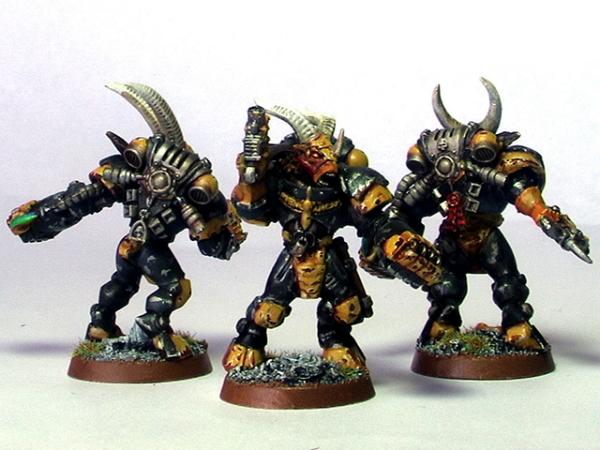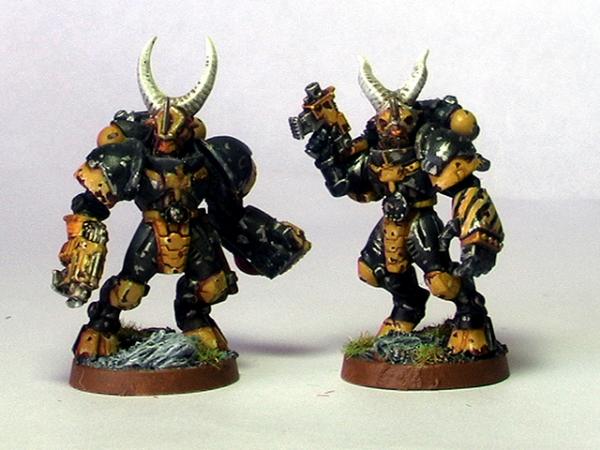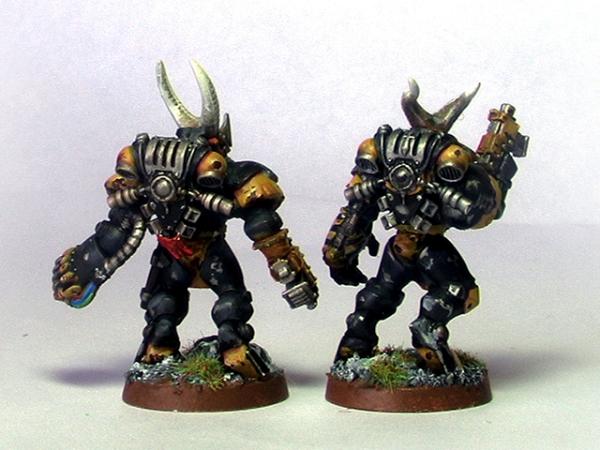 With a lot of bits and green stuff sculpting- I give you minotaurs!!!! (thunder wolf calvary)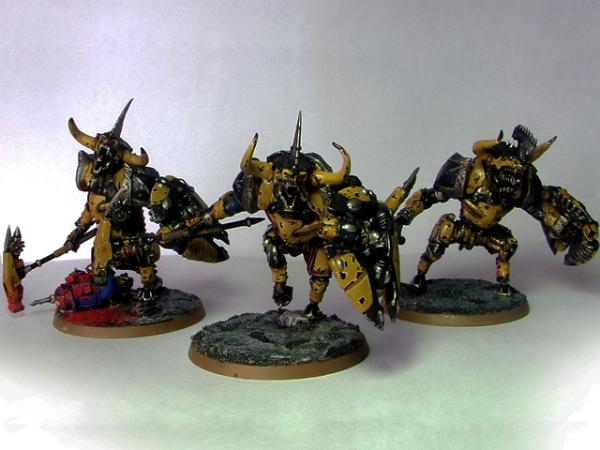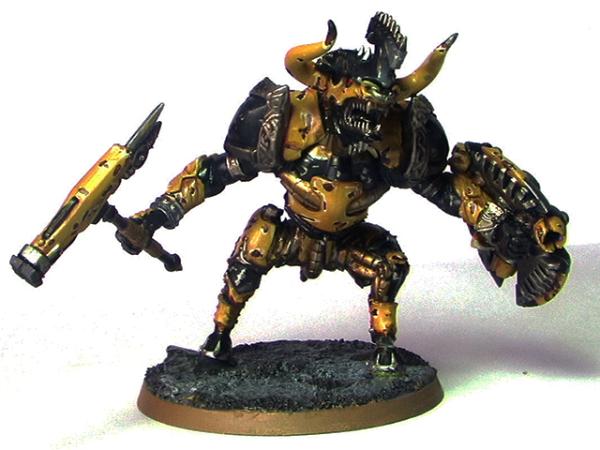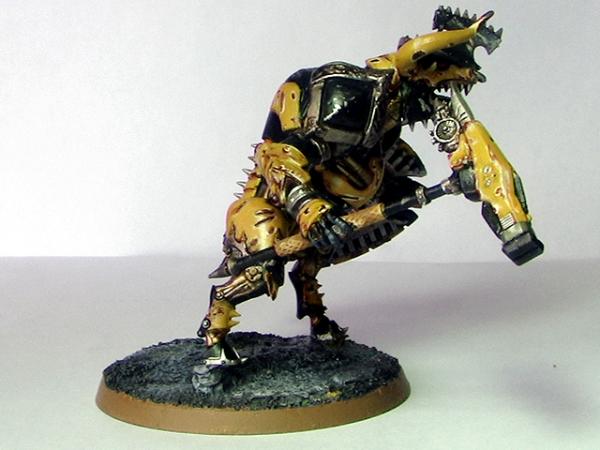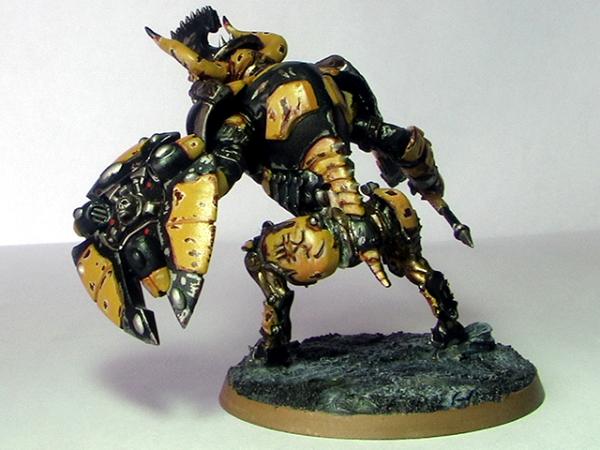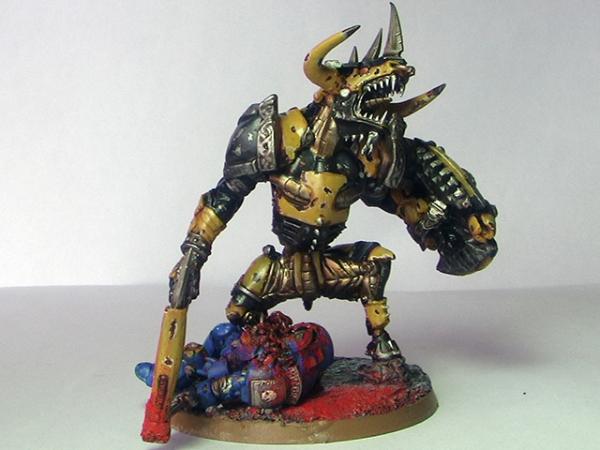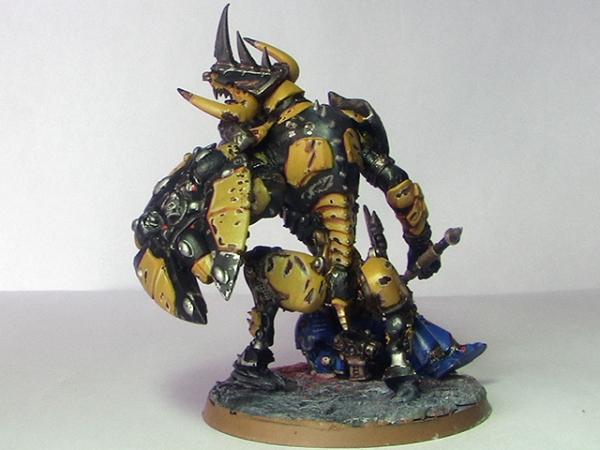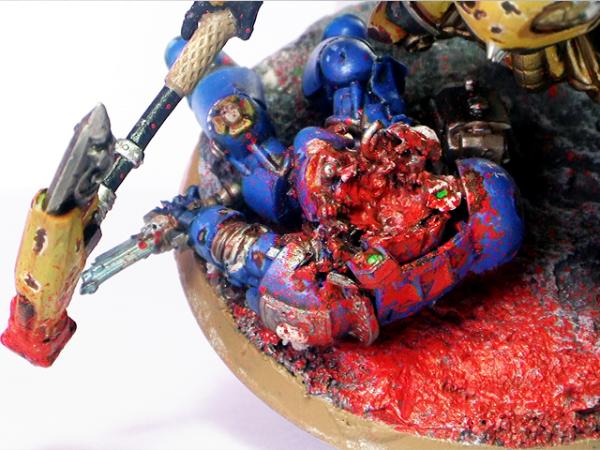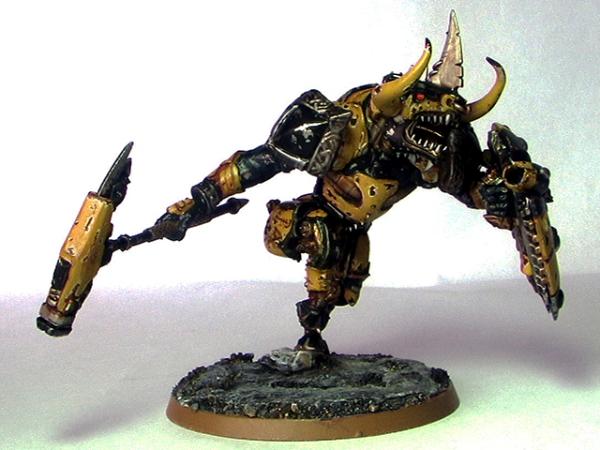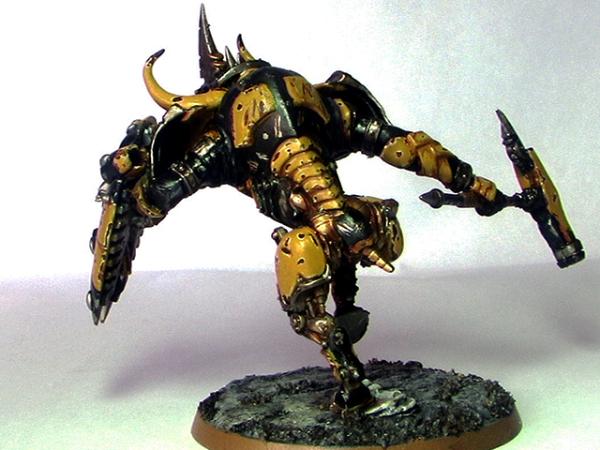 Finally the leader of my whole rag tag iron beast- Beast lord on a wolf thing ( Wolf lord on wolf thing..)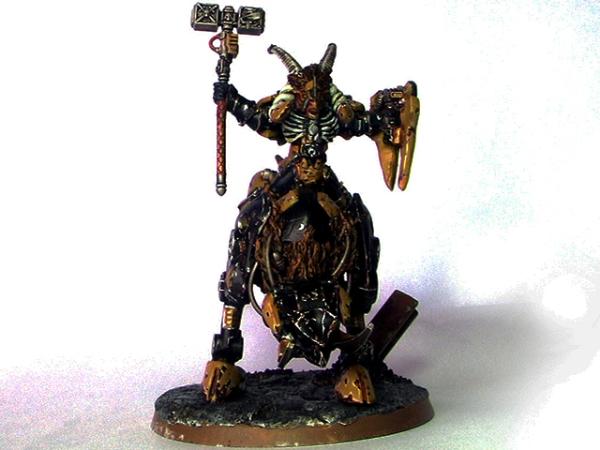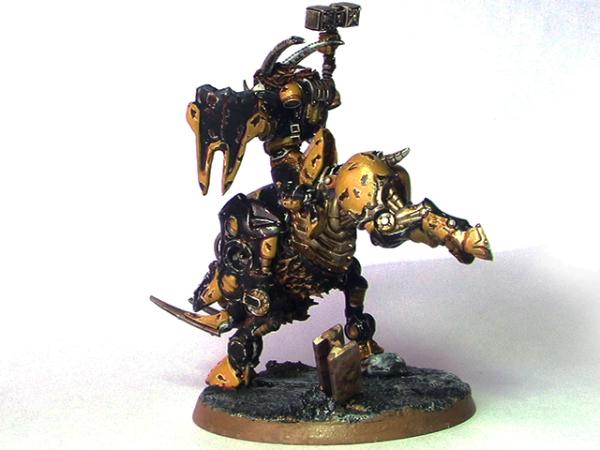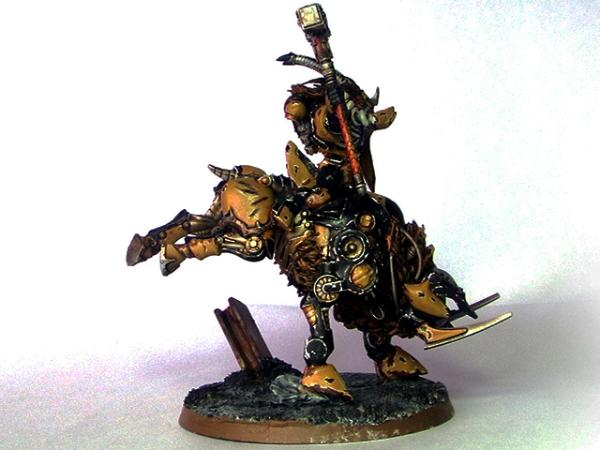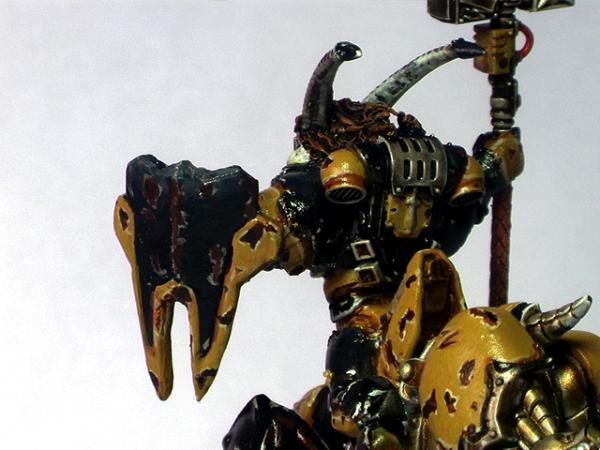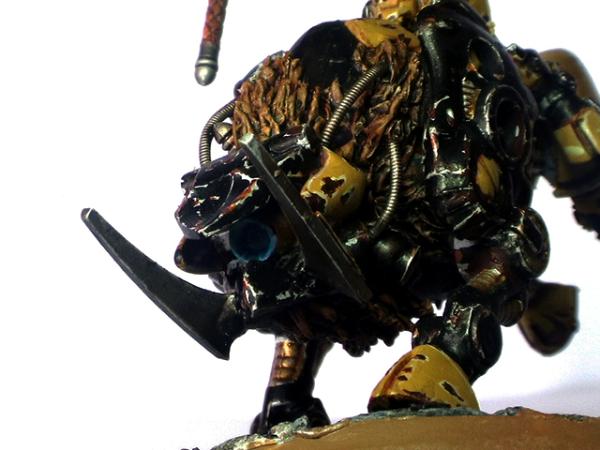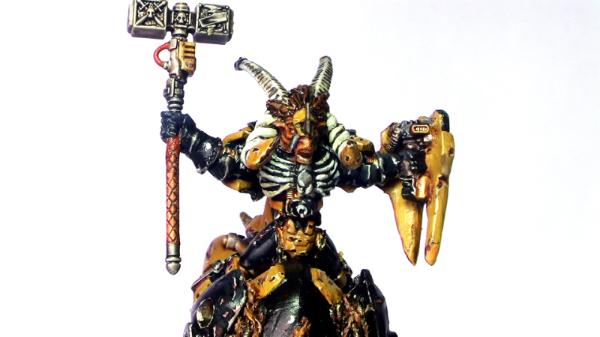 As I said I have no idea what to do about vehicle so if any of yall have any idea or suggestion- it would be most appreciated and also critics on the paint job or modeling in general are all welcome and is appreciated as well.

That's all for now will update on any further progress as soon as I can