Hello Dakka!

Today I bring you my fathers home-brew group of Marines known as the Sons of Ragnarok, based off of Viking Themes and Counts-As Space Wolves. Painted by me. The theme of winter is seen in the basing and there are a



-ton of Marines in his army. As such, the quality of painting is designed to get this army decent looking without taking up the next 7 years of my life. I am not a professional painter by any means, but tips on how to improve are ALWAYS desired. This thread will mostly show

WIP

and finished results on the painting of the converted and chop-shopped army that is The Sons of Ragnarok, to serve my motivation and your entertainment.
Also, I don't play
SW
, so if its sounds like I don't know what I'm talking about, its probably because I don't.
Sorry in advance as some of the photos are slightly/very blurry!
First. This is the only Razorback in the Army at the moment, although it is rather likely that another will be added on later.
Note the Bugman's brew that either fuels the beast or provides some thirst quenching for the brave warriors.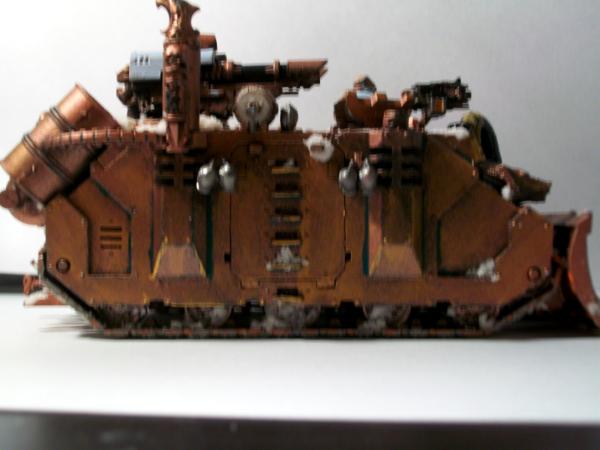 Again, a keg is on the top with goblets hung on the side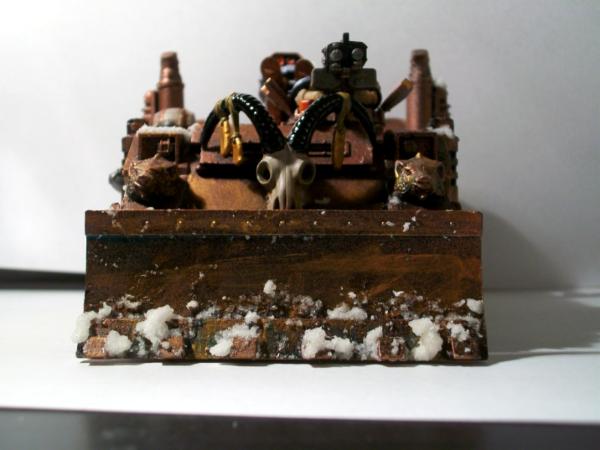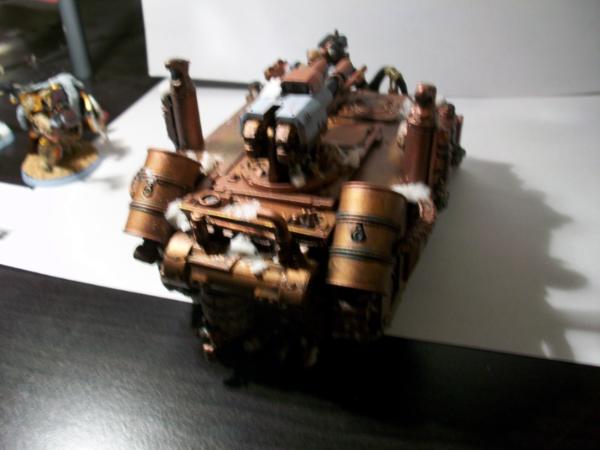 Next! This is the first group of Grey Hunters for the group. There will be 30 total for the whole army. Some of these blokes need shading on some stuff and highlighting, but that comes after I get the rest of the army on the table.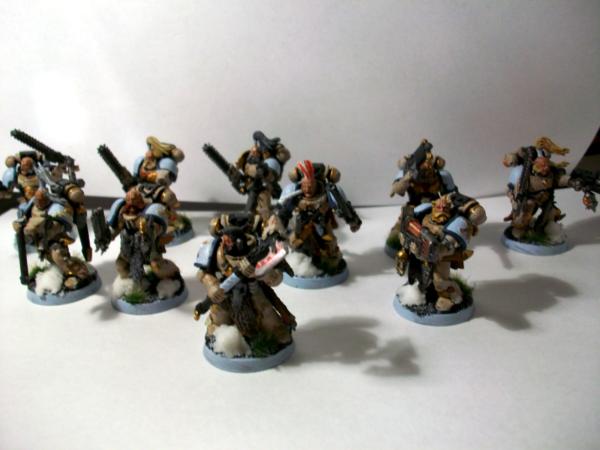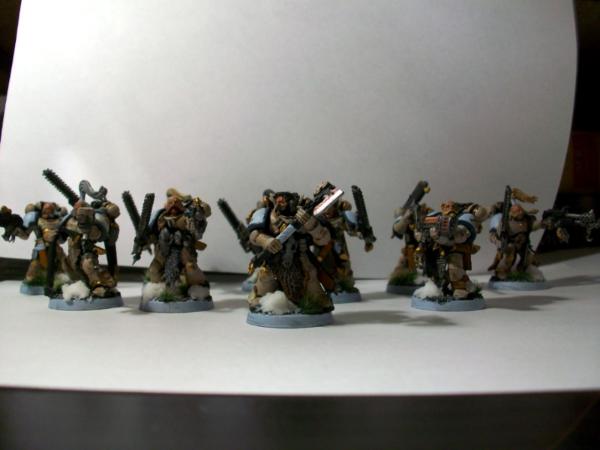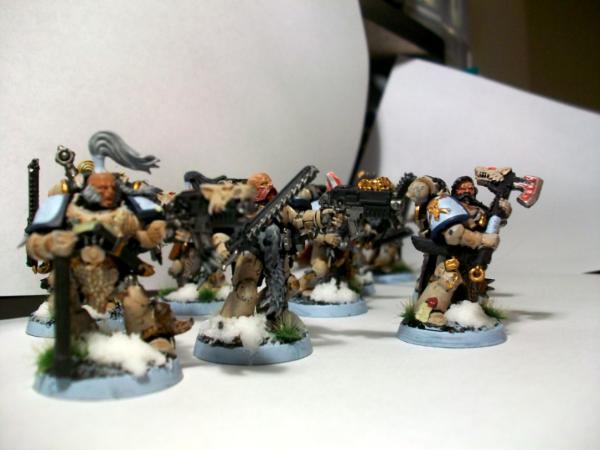 That guy has a standard but its
WIP
at the moment.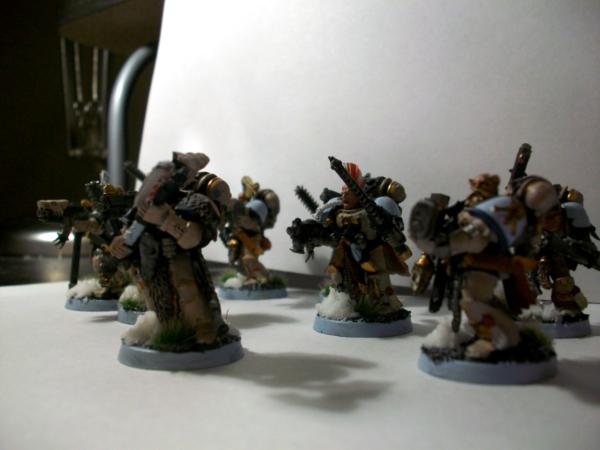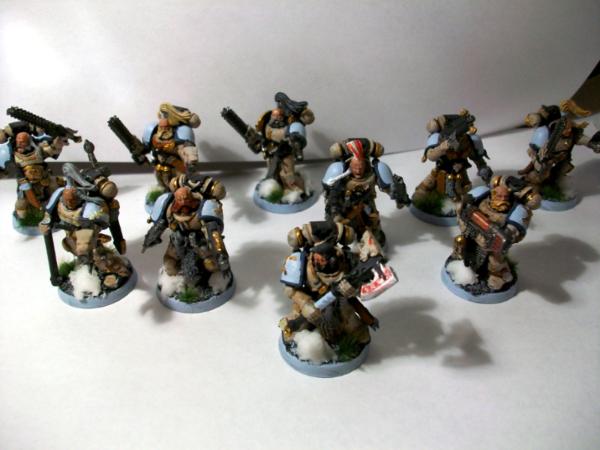 Next up is the brave Nelag Thunderfist, who counts as Arjax Rockfist and is slightly
WIP
. He needs basing and some basic touch-up and shading.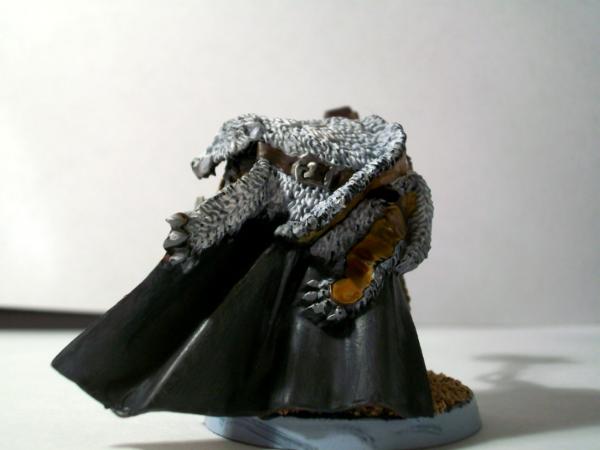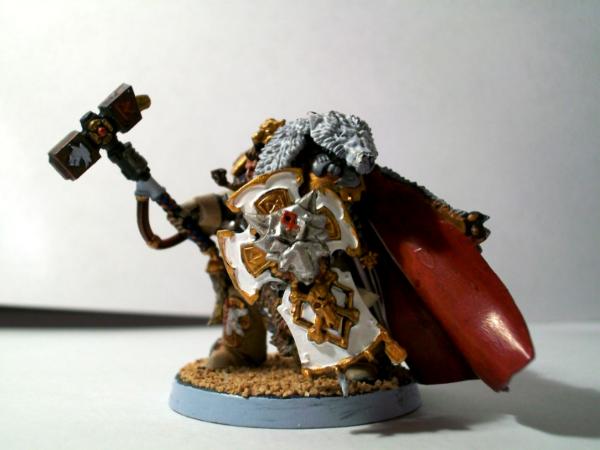 Shield is made from two other shields based together.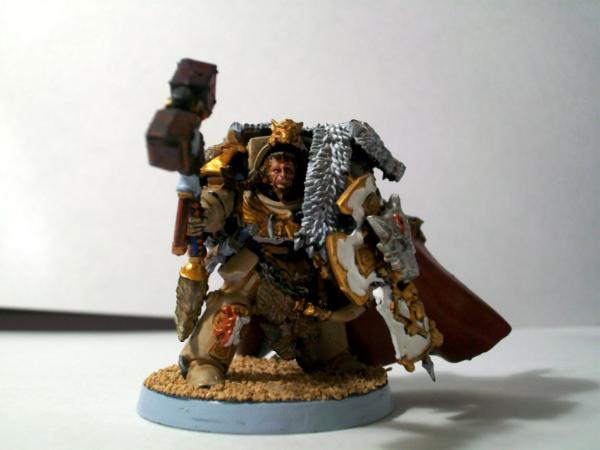 Termies are up next! Their faces need some work, me thinks. The red, wind swept look isn't really working yet. Ideas?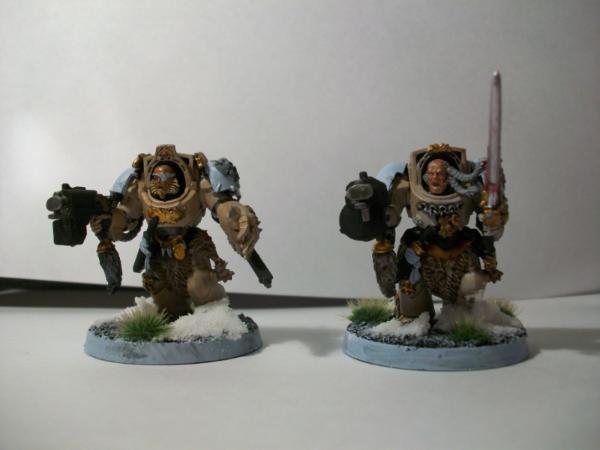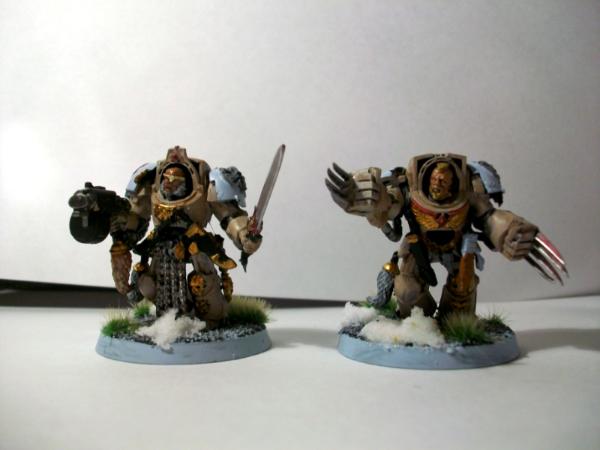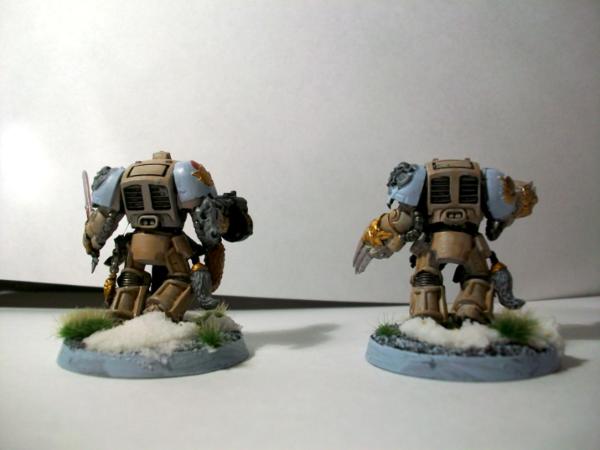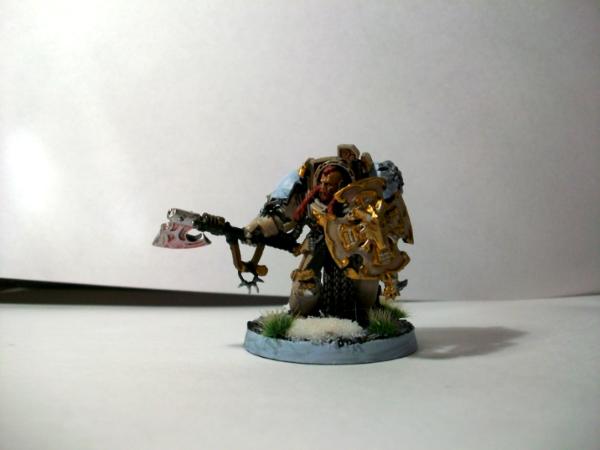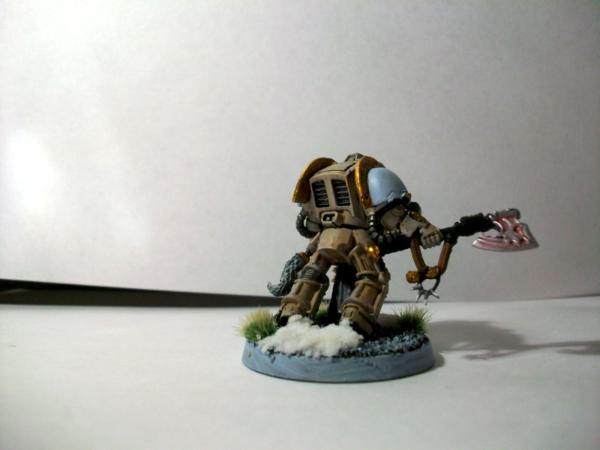 Annnnd last, but not least; THEY BROUGHT A CAVE TROLL! This is a dreadnought counts-as and he is always drunk and always angry.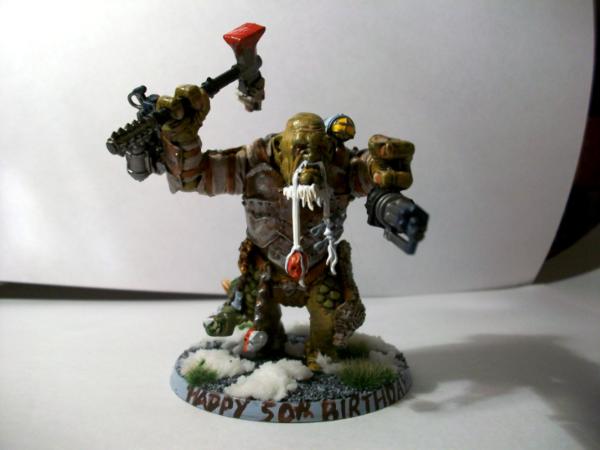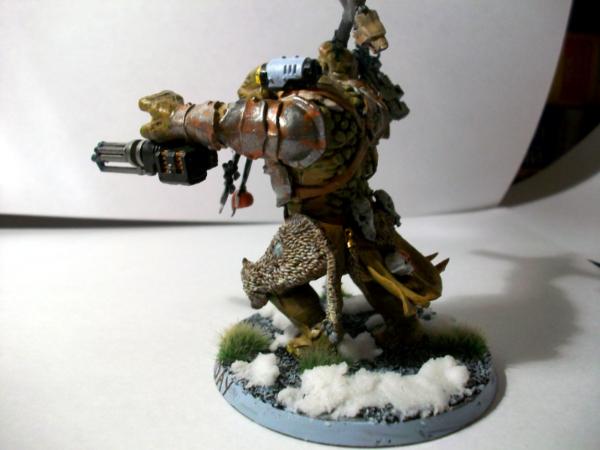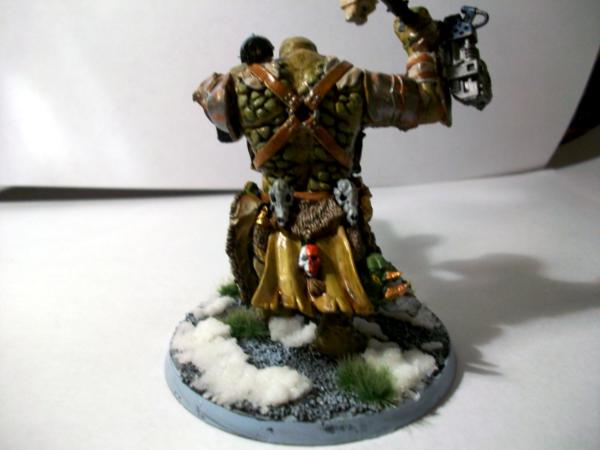 So that's it for now Dakka, next up is 10 more Grey Wolves, 5 more Termies, and Njal Stormcaller. Oh, and a ton of guys with missiles and drop pods, and wolves, and..................
-Luther