Matt.Kingsley wrote:Can't wait to see it painted Bigfish!

And, may I say, you have some great stuff in this P&M Blog of yours

Thanks and thank you matt

HAZZER wrote:Hi
Loving your work so far can't wait to see more love the new armour addtions!!!!

thanks hazzer
So im thinking about making a unit of the novamrine succsessors the dark sons, this is the scheme and i just thought it was pretty cool. so yeah thinking that over.
That and ive started work on the landraider, at the moment i am wanting to have this line design as a base and then have more promenant free hand stuff over the top but i am struggling with what to paint. I know i could do a sword or a skull or both but its just thinking about where to put it. that and i can't decide whether i want a mural on it or not? and if so again what off. i was thinking of doing one about the chapter master but it says in his fluff he sees the comeriations and purity seals as trinkets of vainity so i am not sure weather it would fit in or not. anyway pics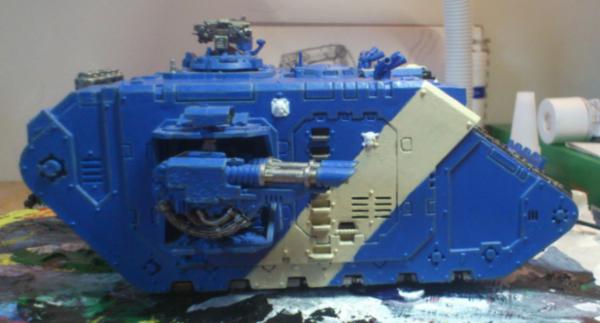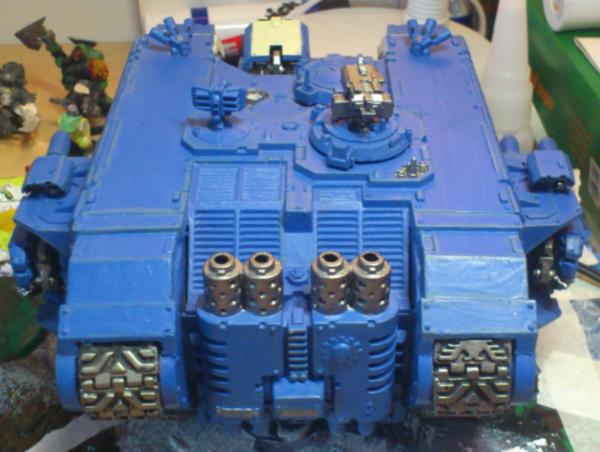 so yeah the mural/ free hand i want at the front on both sides before the white/bone strip. im thinking about doubbling the stripe up so there is two with space between and having a sword run through them or somehthing? anyway i will continue to think.
thanks for looking
Automatically Appended Next Post:
ok so i did some more work on the tank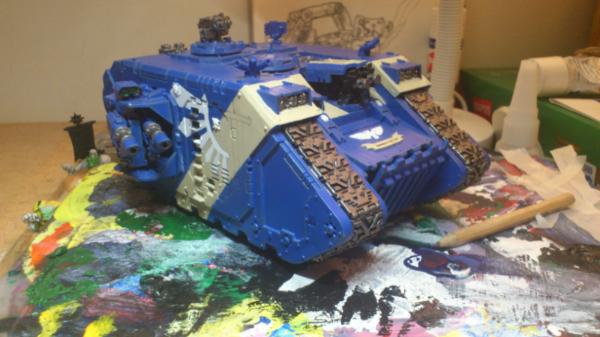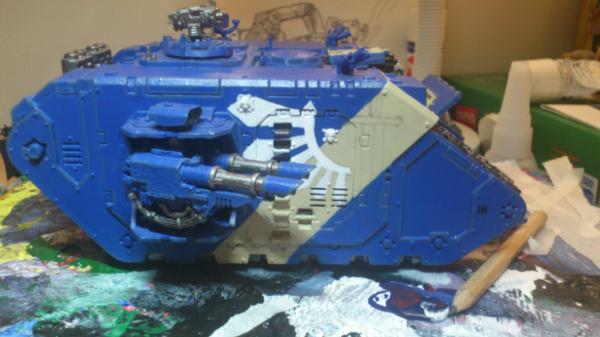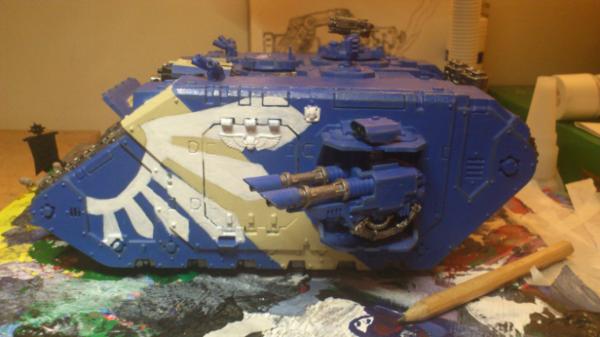 Still a bit to do but overall i am liking where it is going so far
thanks for looking