Thank you guys!!
Sorry for not reading and answering a while. At the moment I prefer using my Instagram account (le_bourgeoisee) to share my work just because it's more convenient. But I appreciate your interest and feedback very much!
@KrautScientist: I can understand your point. But still I prefer the Bretonnian helmets. I liked the empire heads I used before. I think they looked
convincing
. But they just seemed to be too tame for what I have in mind. I want to go a little bit over the top with this army and create something special. Of course the Bretonnian helmets are absolutely exaggerated. But I like that weird look. And I even went a step further: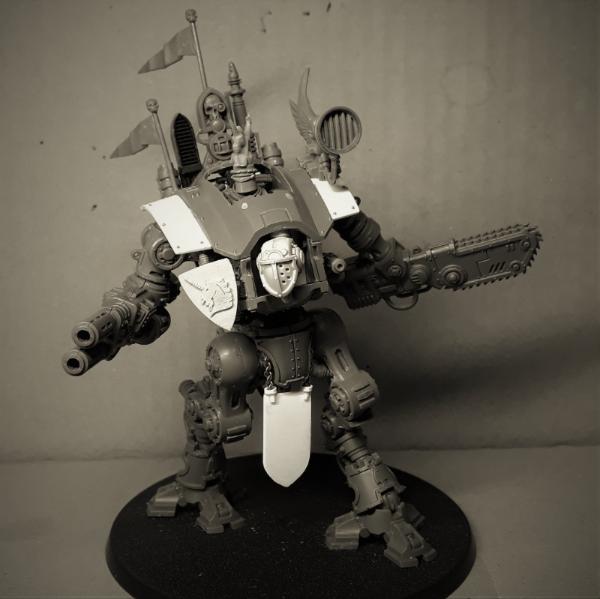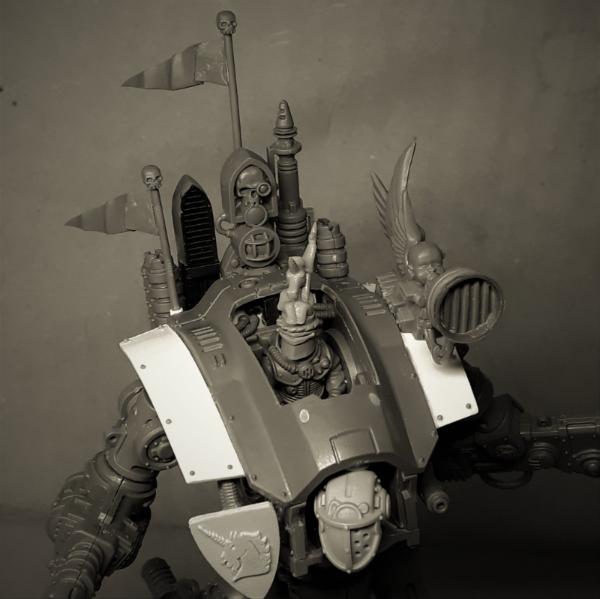 Meanwhile the cherub moved a bit backwards. But I think I like the overall appearance of the knight now. It just looked too vanilla. Of course this might not be a style the majority of people likes. But my approach developes more and more to
experimenting and building unusual minis, sometimes it may look odd but sometimes I may build something really cool
.
@GMSchofield: Thank you! And yes, I buy a lot from ebay and bit sellers. I think bits costs me the same amount the models itself cost. And for some models I buy 2 boxes to create 1 unit. So it's probably at least 2 times more expensive than vanilla models. But converting and creating is the part of the hobby I enjoy the most. On the other hand I often spend days just for building one model. Trying different bits, removing them again, finding bits I like that change the whole concept of the model, searching on the internet for specific parts. So for me it's worth it. Even considering I'm always broke

Here are some updates of my recent work.
I finished painting the Taurox. But I will probably add some more weathering to the grille.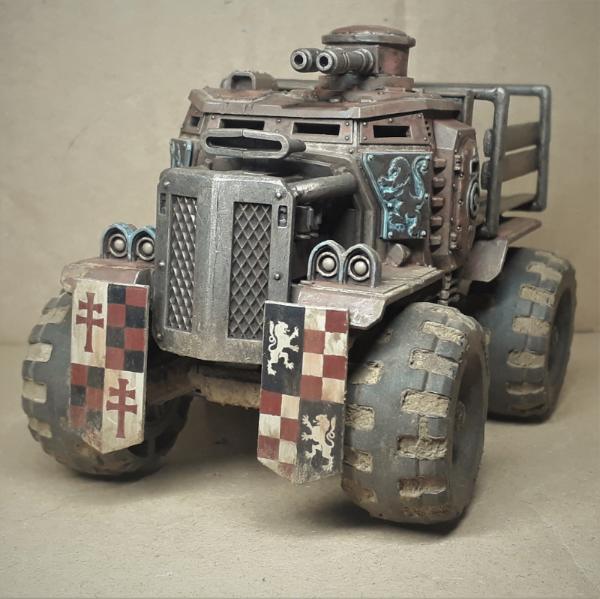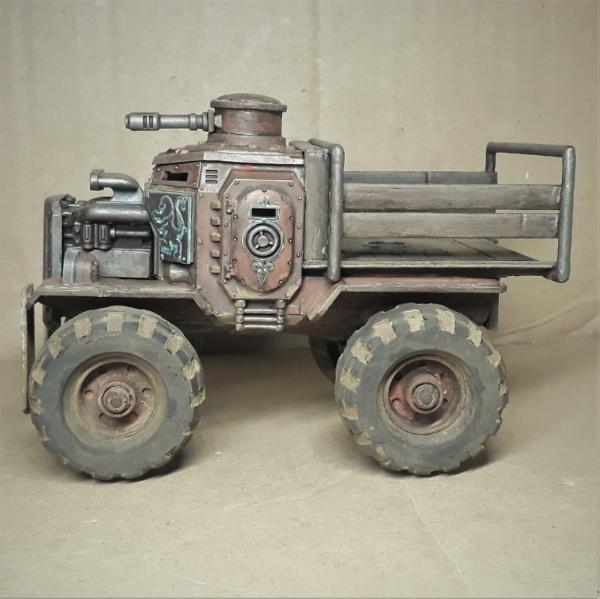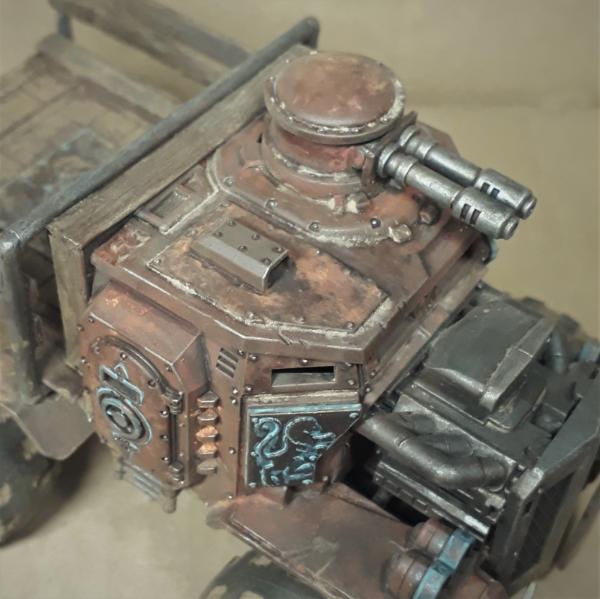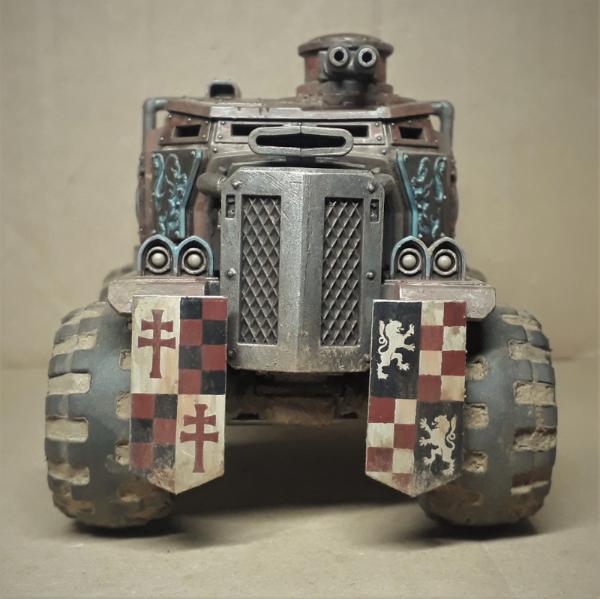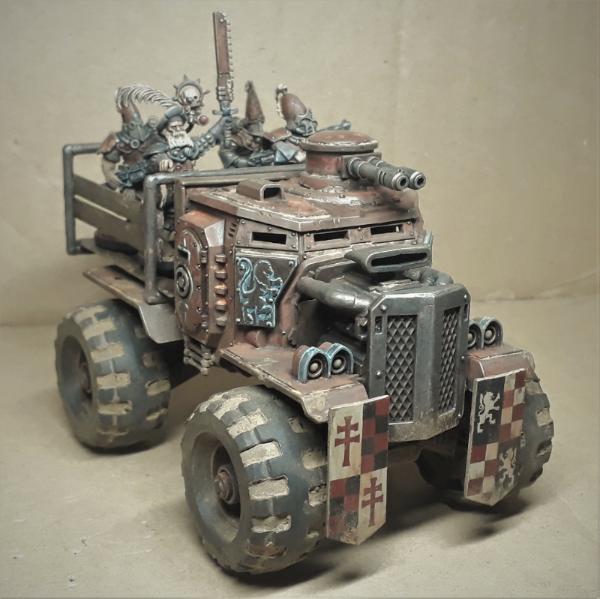 And I started to build a Ministorum priest who will accompany the crusaders. The shrine on the ground is still a placeholder. I'm thinking about some kind of mascot sitting there. Maybe a relic walking on mechanicus style spider legs. ANd the staff needs some more details. Waitng for some bits I recently ordered