This is my first P&M Blog where I will post updates of my adventures into conversion and stuff. I have plans for Fallout, Mad Max, and possibly Borderlands stuff.

I was inspired to finall make this blog after a few weeks contemplating. I've seen fallout blogs rise and fall before, but the one which inspired me to finally make the leap was
Fallout: Heading East.
All these models are from a box I found at GoodWill almost 5 years ago.

I will try to post updates on my adventures once week. If that fails, bi-weekly and if I don't do that...

Anyways here are pics of models I took last night
This is the first of about five Super Mutants I made from some Brute model from a Halo game... I think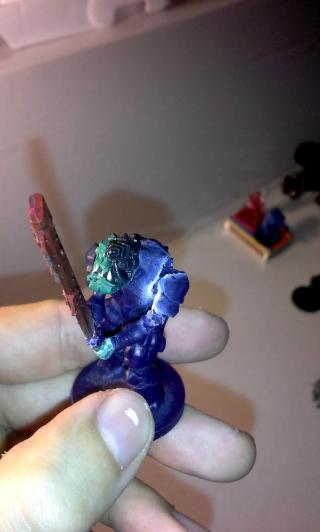 These are all the Vault Security models I'm going to make at the moment. They are also Halo models with some modifications.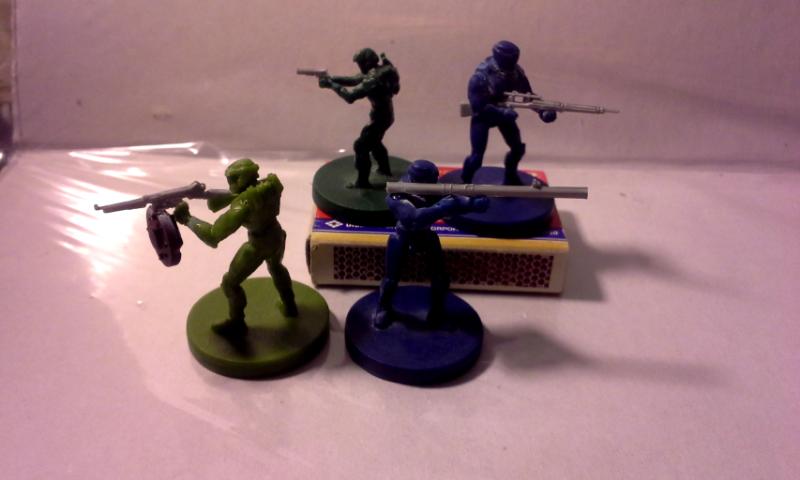 These two have to be my favourite so far

The Raider (Tribal? Caesar's Legion?) on the left is supposed to have a ripper, but it kinda looks to big for him. The Raider(?) on the right has a 10mm gun and I don't wanna toot my own horn, buuuuut I think it's

awesome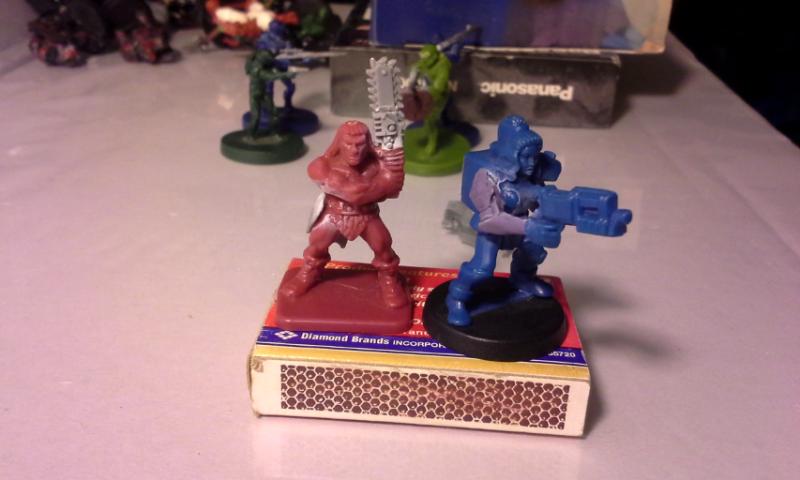 I will create more super mutants and try to paint up the models I cooked up

Question: would
SM
Terminators made great original Enclave Power Armour?