Here will bemy blog with other stuff, because I already have one espessially for
Argus desert gate table project
I am playing Imperial Guard so the many stuff will be about them.
Automatically Appended Next Post:
The first thing here will be my 6th Leman Russ tank, it was presented to me on my b-day this winter, and only now I started glue it.
I was too bored to glue it in default mode, but had no idea what to unvite on it. And the idea come when I got details from
GW
's ruins...
So the idea is to construct chapel on the turret of tank (it is easy to praise the Emperor when killing His enemies)
And now you can see what I did: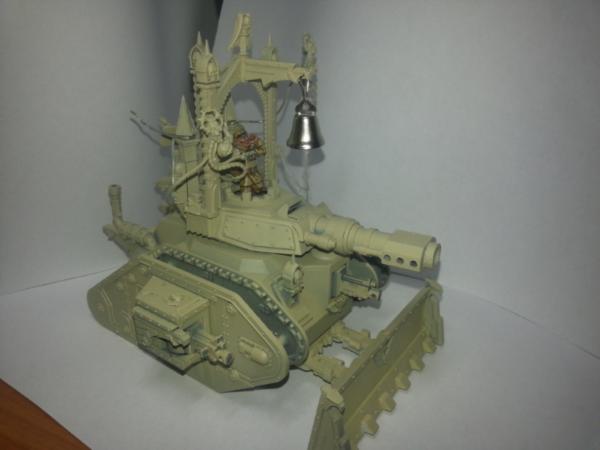 I use the bell from zoomarket (parrot's toy)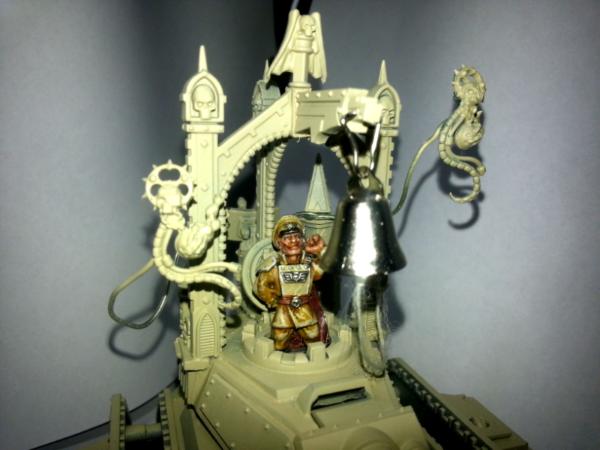 Now Pask drives it, but in future I replase on ,iniature of confessor.
Servoskulls from tempestus kits fits tank very vell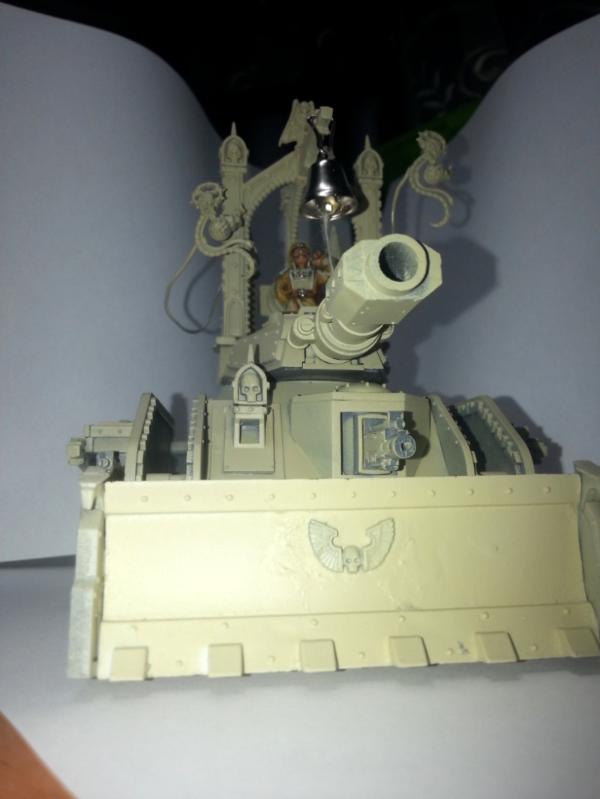 on top of sponsons added self-made Ministorum sign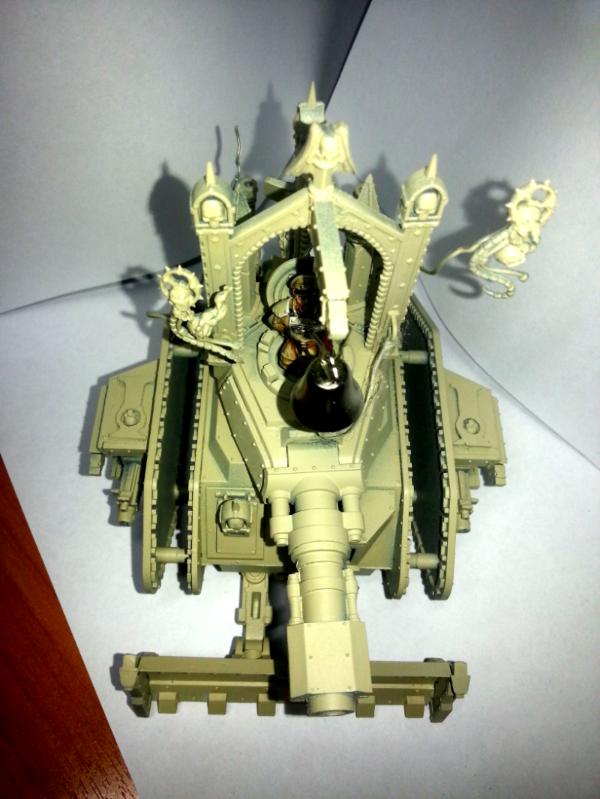 servo skull mount is temporary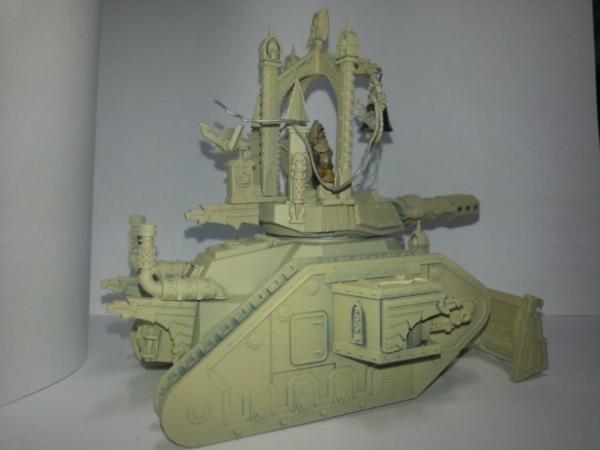 tank rear is also a bit converted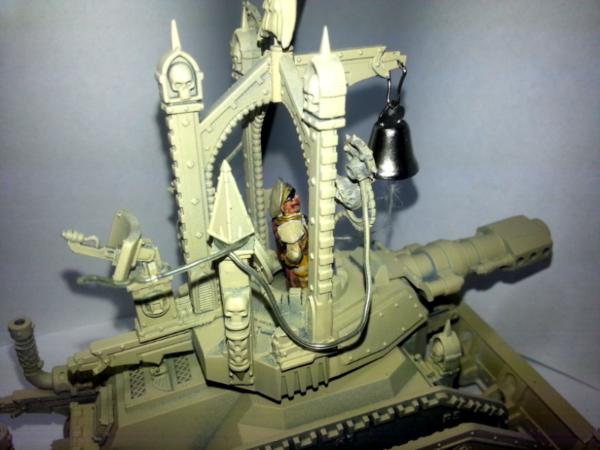 Traks not added because i prefer paint it apart of whole model.