Before I start, I would love to hear your guys' feedback and questions. I thought I'd start this blog to showcase my Eldar army and use it to inspire me to actually work on them. I think we all know the strains of just sitting down and working on your miniatures. Also, I would like to update this every 3 days or so, depending on how much progress I make. So, what have I been working on recently? Well, I just snagged an eldar start collecting box, a box of wraithguard, and an additional wraithlord. I love these wraith models soooo much. I've always wanted to have some but I never got around to it. Notice that I don't yet have a wraithknight... Hint. Hint.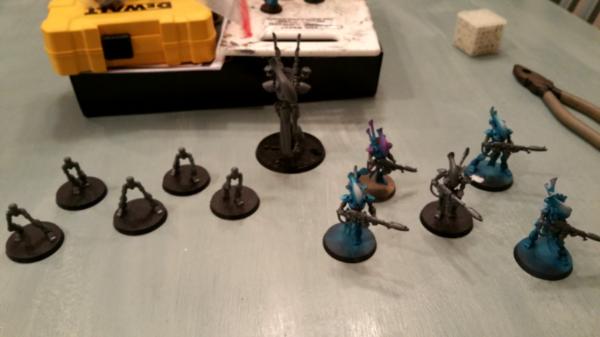 So, what have I done so far? You may have noticed some of the wraithguard are partially painted. I just went over them with a couple colors with my airbrush, nothing crazy.... yet. One thing you may not have been able to notice is the tiny little bits of metal all over those wraithguard. Yup, I'm talking about magnets. I decided I want to make my wraith units as posable as possible. I have used some pinning and magnetization methods. I don't know if anyone else has done this before but I think it was pretty creative. As you'll see in the pictures below, the wraith units can rotate at the waist, head, arms, and wrists.
These are the magnets I will be using to magnetize the wraithguard and the wraithlords I have: There are 100 1mmx1mm, 200 2mmx1mm and about 50 1/8inx1/32in. I don't think I'll be using all of these but they all cost me about $18.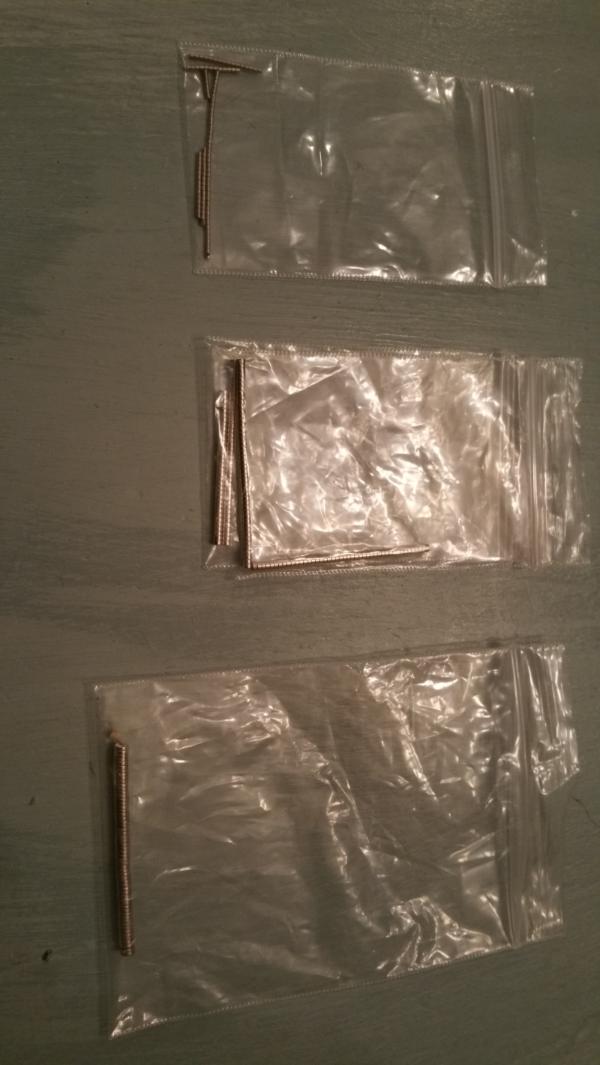 This was the first method of pinning that I used on my wraith units: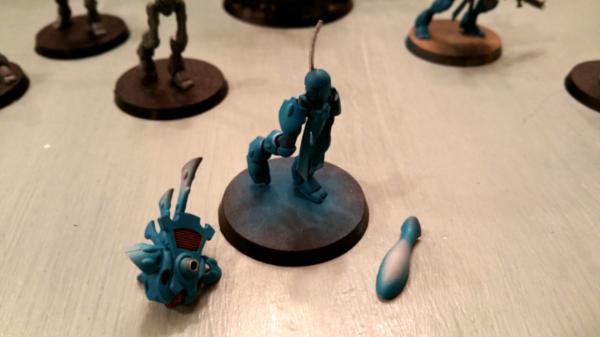 I drilled a small hole into the legs so that I could glue a curved paper clip into it. Then, I drolled two holes into the torso. One in the neck and one in the bottom that you can't see super well. Basically, I would slide the torso over the curved piece of metal and then attach the head to the end with a little bit of blue tack. This allowed for the torso and the head to rotate. There was a bit of a downside with this method. Not only was this a difficult method due to each paperclip having to be bent at a different angle. Instead, I decided to involve some magnets in the process.
This is the second method of pinning that includes magnets: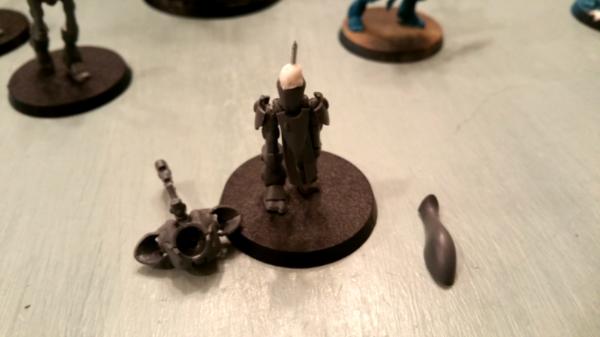 This was a very similar method to the first. The paperclip is glued into the leg joint with a bit of blue tack to help hold the torso in place. Then, I shaved off a bit of the neck ball joint so I could drill a hole and glue a magnet into the neck. Then I drilled a hole into the head to put an opposing magnet. DO KEEP IN MIND. If you are working with magnets, watch your polarity. I have yet to make a mistake (knock on wood) but it is bound to happen.
One of the fun things with magnets is that you can pose your miniatures in some really fun ways. I have finished most of the arms for the first squad. As you'll notice, the wraithblades with the swords still have shields. I haven't yet magnetized their left arms. Also, there are some really funny ways to mess with the models! You'll also see a picture with all of the arms I have drilled holes into and magnetized. Each wrist with a sword or axe is also magnetized.