This is a work in progress conversion for one of the autocannon gunners for 1st Platoon of my Golden Serpent Neophytes.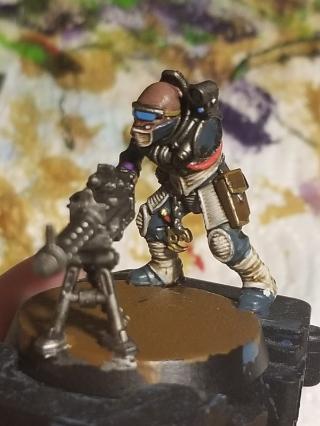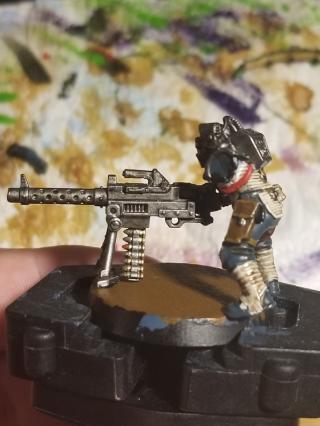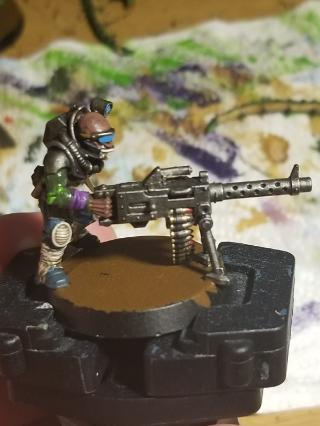 Body and autocannon. The bi-pod came from a seismic cannon kit.I trimmed the shoulder joint slightly to make it fit at the straighter angle I needed. I also trimmed the hand away from the carry handle.
I'm not supper happy with how the carry handle looks, and I may come back to it and even out the bottom with a sanding strip later on.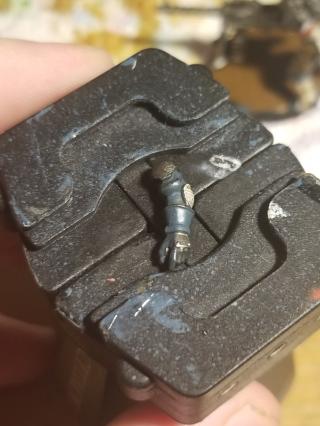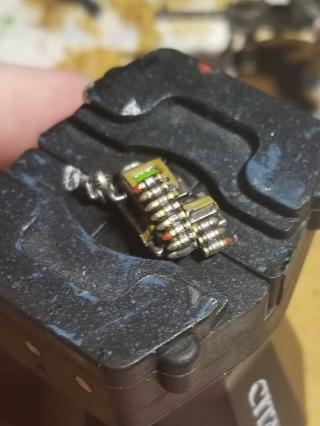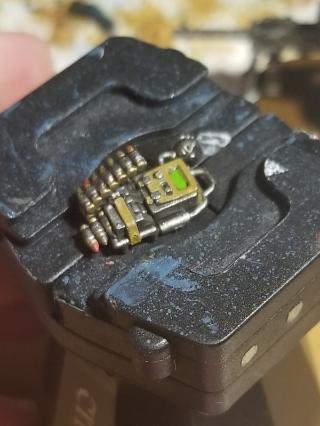 Left arm and the ammo pack. I wasn't able to find a matching left arm that I could make fit the way I wanted to, but having one arm being normal in normal clothing and the other be chitinous feels very 'stealer cult to me,
so I was happy with it. The ammo pack is the standard one, with a extra belt that I took from a spare autocannon.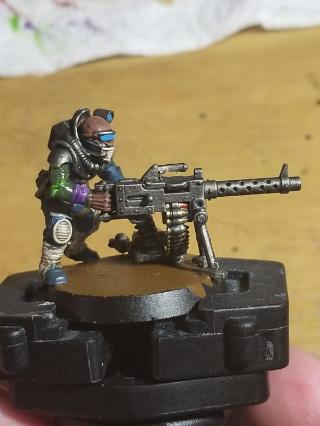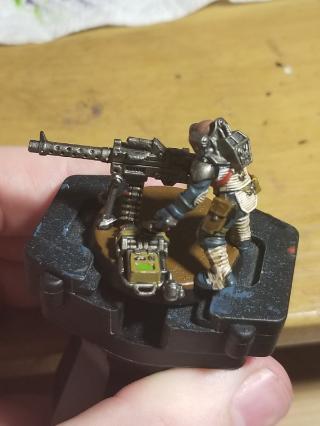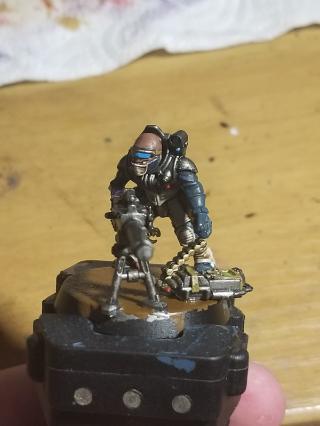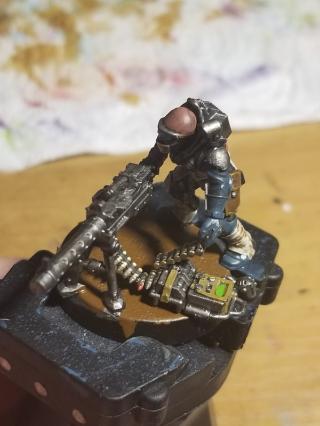 Final assembly. The belt reaching up is a link or two shorter than I would have liked, but I'm overall happy with the conversion. He will get final touch ups and based tomorrow.
I have a completed non-converted autocannon Neophyte that I can put up as a comparison once he is finished.