The search for treasure continues in the ruins of Ill fated Luceron....
The Void Jackals fought Muglug's orks and a new band of Eldar. A very dense board using the "scavengers" game except that there was a central treasure that counted as 3 loot tokens in the center. Muglug sent half his forces to fight each of the other gangs and grabbed the central treasure himself, winning the game. The eldar played it cautious, rolled really well, and came out with the most treasures in the end despite not winning.
The hapless Void jackals advance cautiously.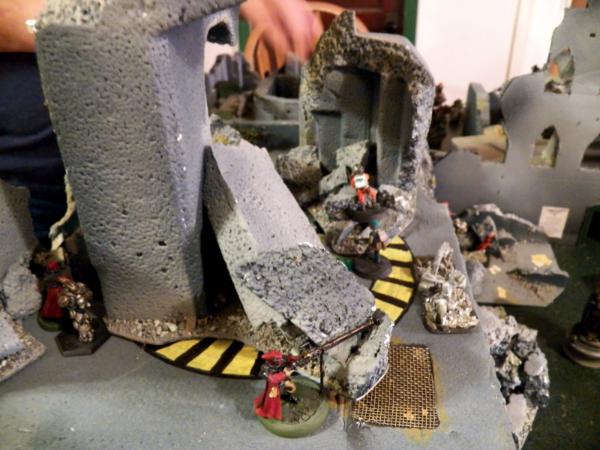 Could be orks anywhere... ....stay sharp.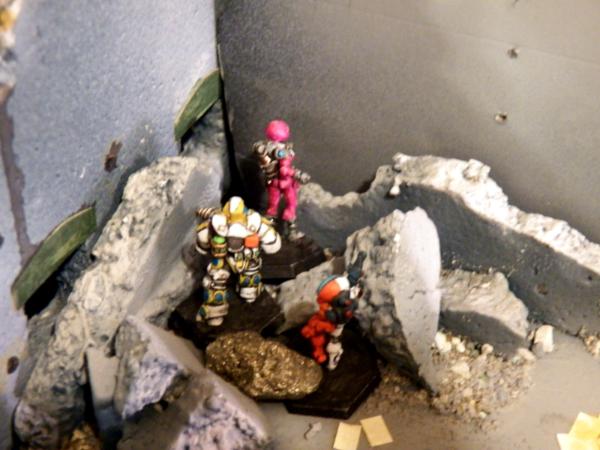 Orks! Let's shoot them! Cool, they;re all pinned or down after we throw a bunch of grenades! CHAARGE!!!!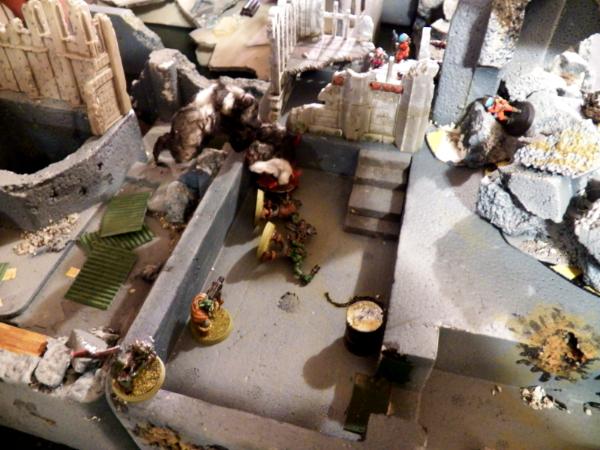 Can we defeat the one ork left standing with our best fighters?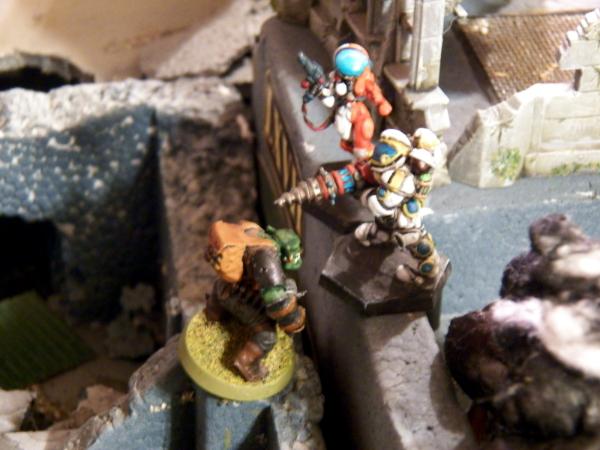 Nope. Void Jackals get trounced, their leader dies alas, Carix Rimwalker, you had a cool figure despite never really doing anything. Oh, wait, you were the medic.... Their sniper did shoot the eldar weapons operator in the head though, temporarily putting an end to the weapons platform shenanigans.