This is the army profile of hierophant99's Tyranid Hive Fleet Devourer. Enjoy!
Full Army Photo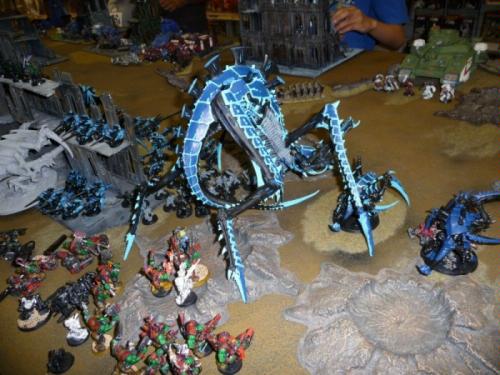 Unit Photos
Hive Tyrant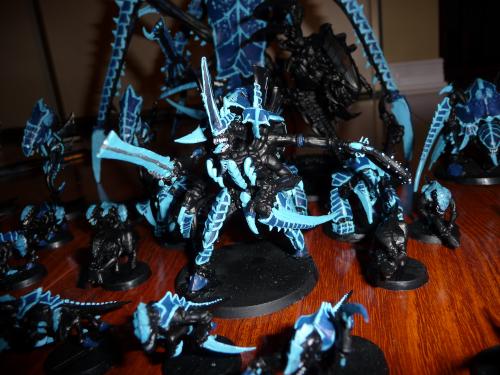 Hierophant Bio-Titan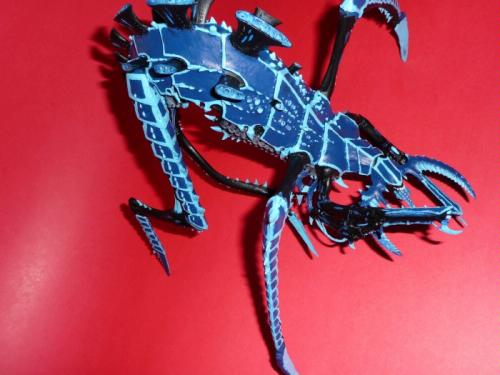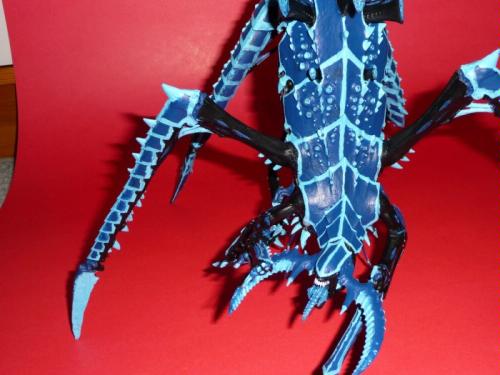 Army List
Here is my current 3000 point Apocalypse army list for the Hive Fleet. For regular games, I just remove the Hierophant, and I have a regular 1750 point army. This list states each unit, with its basic equipment, followed by any upgrades in brackets.
HQ
-Hive Tyrant (Stranglethorn Cannon, Old Adversary, Leech Essence, and Paroxysm)
-3 Tyrant Guard
ELITES
-3 Zoanthropes
-2 Zoanthropes
TROOPS
-22 Hormagaunts (Toxin Sacs)
-15 Termagants
-15 Termagants
HEAVY SUPPORT
-3 Carnifexes (Adrenal Glands and Frag Spines)
-1 Trygon
APOCALYPSE DATASHEET
-Hierophant Bio-Titan
Roles
Hive Tyrant~providing synapse, enhancing rest of the army, anti-anything that gets too close
Tyrant Guard~protecting Hive Tyrant, attracting firepower, anti-infantry, anti-elite infantry
Zoanthropes~providing synapse, anti-anything in range
Hormagaunts~sacrificing themselves, anti-infantry, anti-elite infantry, anti-characters, tarpitting units with Force Weapons
Termagants~sacrificing themselves, taking objectives, anti-infantry, anti-elite infantry, anti-characters
Carnifexes~anti-anything but basic infantry
Trygon~being a fire-magnet, anti-elite infantry, anti-infantry
Hierophant Bio-Titan~scaring opponents, attracting lascannon fire, shooting down vehicles, squashing stuff
Why I Started This Army
As long as I've known about Games Workshop, I've loved Tyranids. Their fluff is fascinating and their models look great. Also, being a fan of the Alien movies, a swarm of deadly creatures fits me perfectly.
I first discovered Tyranids when they were in their Third Edition. The awesome history and fiction in that edition's Tyranid Codex definitely got me interested in them. In Fourth Edition, I started playing them, and ever since, my local Games Workshop store has felt the destructive power of Hive Fleet Devourer!