More About Dakka
DakkaDakka - Warhammer, 40k, Warmachine and Flames of War Community.
DakkaDakka is a large, independent wargaming community that features discussion, tutorials and images for many games.
Warhammer 40,000
Our warhammer 40k forums are among our most popular. They have been operating the longest and contain discussion about every facet of warhammer 40k from tactics and army lists to background and upcoming releases.
Warhammer Fantasy
The Warhammer Fantasy Battle Forums are consistently increasing in popularity and are almost on a par with our 40k forums covering the same large range of content with advice from some of the best tacticians the world has to offer.
Warmachine and Hordes
Dakka now has one of the largest Warmachine and Hordes forums on the web, and has a huge range of Warmachine Pictures in our gallery.
Flames of War
Flames of War and other historical games are growing in popularity here on dakka and we invite anyone to join in and discuss them in detail. As flames of war grows more popular, Dakka's coverage will only increase. Be sure to check out the Flames of War gallery to see some inspiring stuff.
Dakka Features
Dakka is a big site with a lot to explore. Here we highlight some of our more interesting features:
Wargaming Gallery
The dakka gallery is one of the largest wargaming galleries in the world and has a huge range of tagged miniatures from many game systems. From flames of war to babylon 5, and of course 40k. You can vote on images (like using hot-or-not), and use our advanced gallery search engine to find exactly what you are looking for, be it space marines, orks, cryx or Dark Elves!
Forums
The dakka forums are growing faster and faster and are the bread and butter of the website. They still maintain quality and a fair level of freedom compared to many other forums. Our most popular forum is News and Rumours, but Dakka Discussions and 40k army lists are very popular too. There are some important rules to consider (no spam, no swearing, no piracy) but everybody gets on well enough thanks to our great moderation team.
Articles
The dakka wargaming articles are run on a wiki (like wikipedia). We have a huge range of wargaming articles covering everything from tactica to modeling and painting and even some great funny stuff. If you are bored and want to have the equivalent of dozens of magazines to read then head over to the main articles page and start clicking around. Because it is a wiki, anybody can hop in and click the 'edit' tab at the top of the page, so if you have anything to add or just see some typos or bad grammar then you can help make it better for everyone.
Army Profiles
Dakka's army profiles are a throwback to the very earliest version of dakka from the late 1990s, where various armies were highlighted in detail. Our army profiles section now contains many armies from different game systems with in depth photographs, army lists and explanations of their signifigance from their owners.
DCMs
Help keep Dakkadakka.com running by becoming a DCM (Dakka Contributing Member) and enjoy a ton of perks for doing a good deed! For a small donation of only $25 a year you gain the following benefits:
Surf with ease! Get an ad-free site.
Be a celebrity! Get a 'DCM' marker in the forum listings and under your username.
Name yourself! Create your own custom title in the forums.
Expand your conversation! Post and chat in a private DCM forum.
Dakka Blog
Posted: 2015-01-31 23:59:07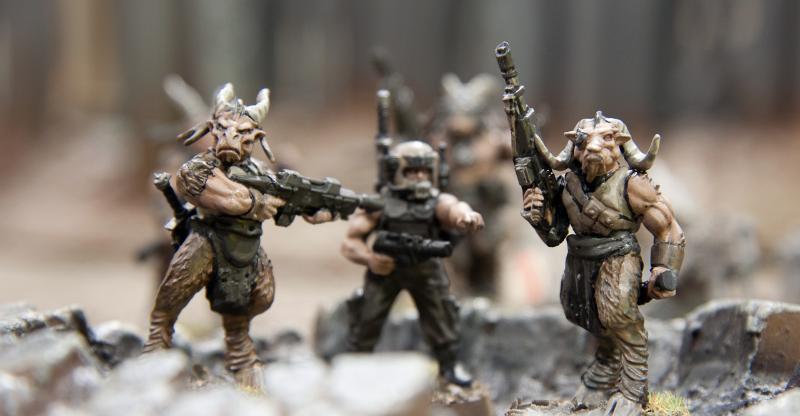 By endtransmission


Posted: 2015-01-31 22:59:07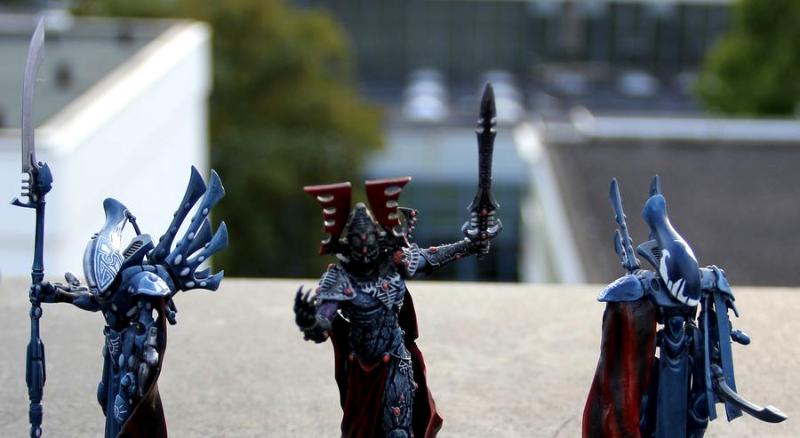 Taken with a Canon EOS 550D
By archont


Posted: 2015-01-31 21:59:07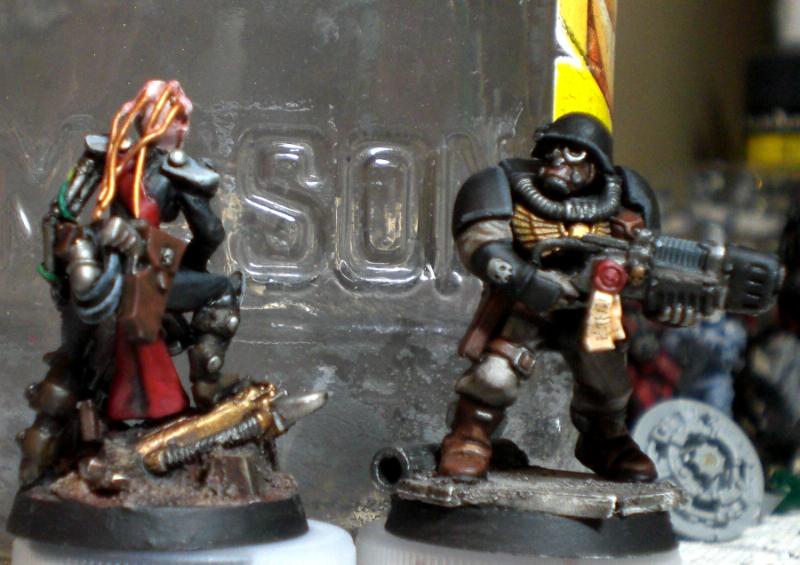 By Wehrkind


Posted: 2015-01-31 20:59:07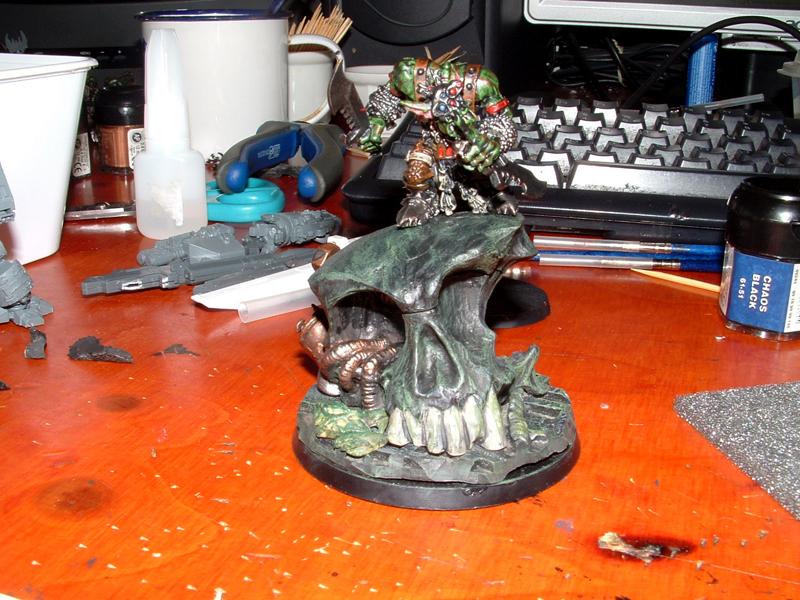 Taken with a FUJIFILM FinePix S3000
Unknown creator


Posted: 2015-01-31 19:59:07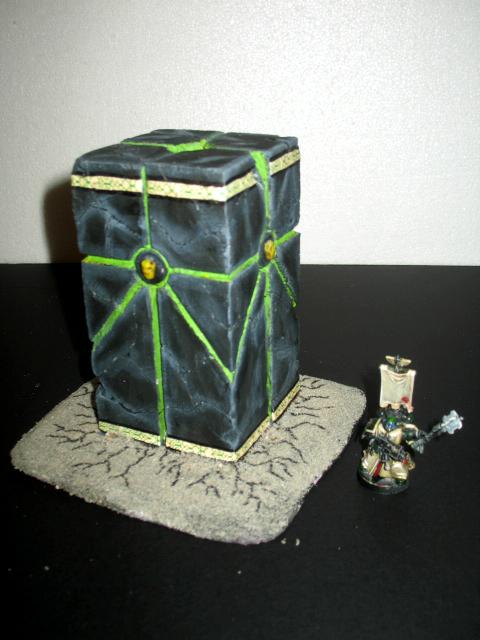 Taken with a Canon PowerShot A620
By wyzdum


Posted: 2015-01-31 18:59:07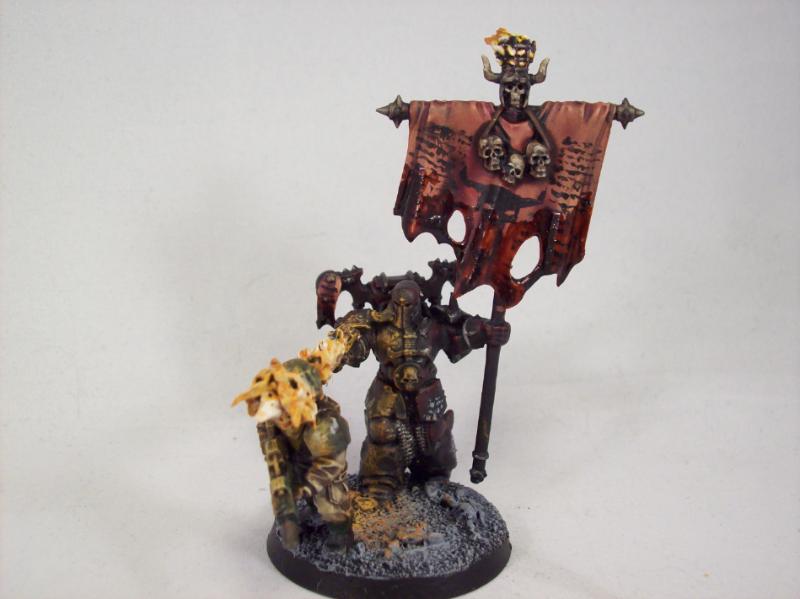 Taken with an EASTMAN KODAK COMPANY KODAK EASYSHARE C613 ZOOM DIGITAL CAMERA
By RazakelXIII


Posted: 2015-01-31 17:59:07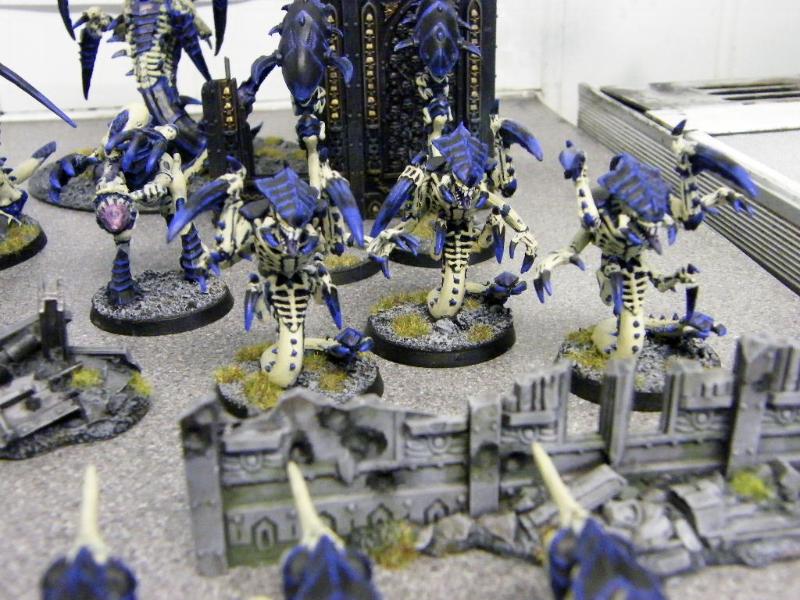 Taken with a FUJIFILM FinePix S8000fd
By DarkStarSabre


Posted: 2015-01-31 16:59:07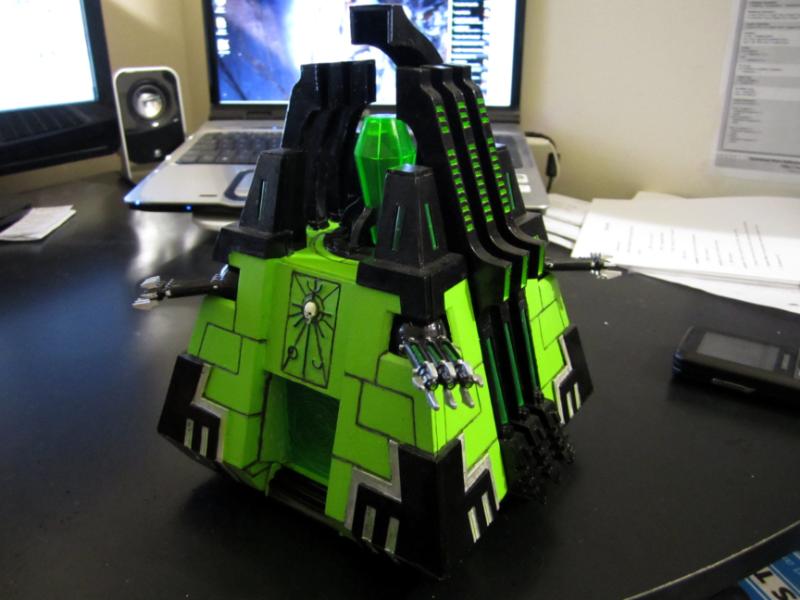 Taken with a Canon PowerShot SD1400 IS
By adragon202


Posted: 2015-01-31 15:59:07

Forum post by skybax, 91 responses at time of this post.

I know a little about the rules of Warmahordes, and I know the Wh40k rules pretty well. I also know about the reputation of the two games: 40k is a beer & pretzel game, with spam lists from the Net winning the day. The battles are about simple battle plans with limited tactical decisions (I know that from my observations of kill team games, though, so it's not really representative). Then, Warmachine seems to be about countless tactical choices, and when I scour the Web for winning lists, there are hardly any; on the contrary, most beginners are advised to get some models, start playing and develop their own strategy and skill.

Both games have pretty similar combat rules. Main differences seem to be the attacks of 'Jacks, Focus point allocation and shorter ranges of missile weapons, but they all sound like not a very big deal. Is this reputation true to life? If so, what makes Warmahordes so special?


Posted: 2015-01-31 14:59:07

Forum post by WayneTheGame, 227 responses at time of this post.

So I often see this discussion and it generally boils down to "If the store goes out of business you'll have no place to play" and while I agree in part, at some point IMHO it has to come down to what you're spending versus saving a lot by ordering online, even without getting into possible logisctics like the store having trouble getting orders from distributors.

So is there really any other argument that can be put forth besides buying from a place you want to stay open? For instance, I just recently looked at some Warmachine things I wanted to order. Now, my store gives a 10% discount, but they also have to charge 7% sales tax, so in reality I'm only getting 3% off of retail. I calculated what I wanted to buy and it basically came out to $284.91 retail. Factoring in my local store's discount but paying sales tax, it came to $274.37, or a savings of around $10. Compare that with ordering from a well-known online store that offers a 30% discount and free 2-day shipping, it comes to $199.44, or a savings of almost $75 more than buying locally; for that price I could buy another unit plus additional things!

Those savings, to me, far outweigh paying $75 more just to buy them from a local shop. If the savings was closer together it might be a harder choice, but really there's no comparison there that I can tell. Loyalty to a store is one thing, but when you're saving almost $100 off a $300 order?

I've started just ordering the cheap things locally, because the savings are minuscule, but ordering anything like $50 or more online where I get a hefty discount as well as free shipping. I just can't justify saving less than $11 versus saving over $85 on the same order.


Posted: 2015-01-31 13:59:07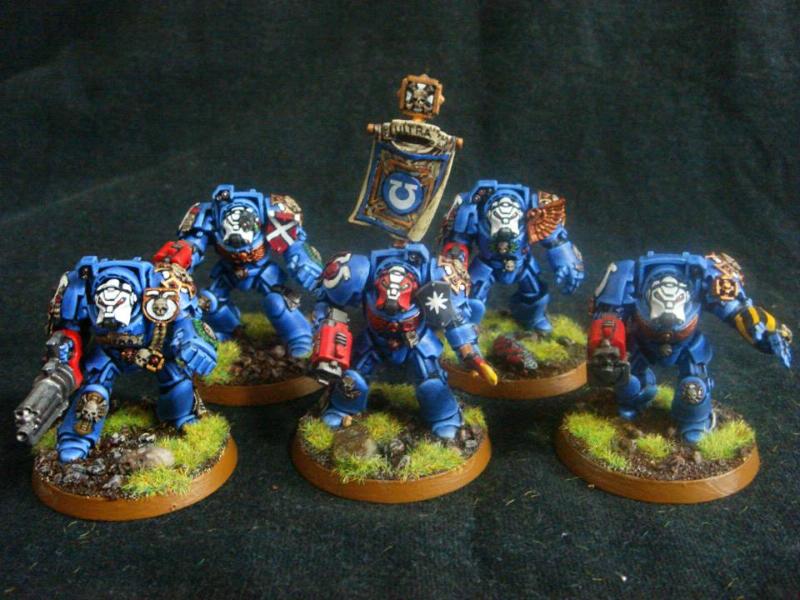 Unknown creator


Posted: 2015-01-31 12:59:07

By jah-joshua


Posted: 2015-01-31 11:59:07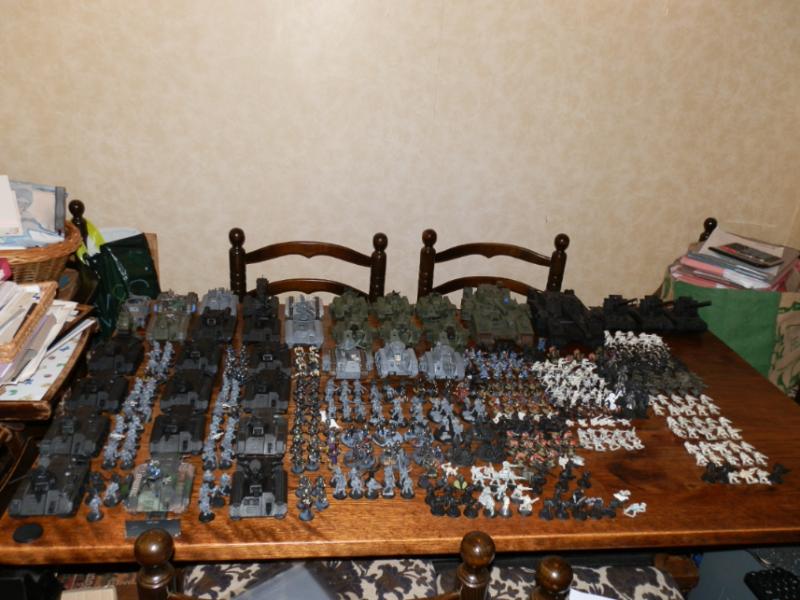 Taken with an OLYMPUS IMAGING CORP. SZ-10
By Rednaxela24482


Posted: 2015-01-31 10:59:07

Forum post by Jaq Draco lives, 192 responses at time of this post.

Lets start the ball rolling, there are enough screen shots now that we have definitive proof of almost all rules.

My first question is this, will you still be fielding 2-3 Annihilation barges at the new price point with the jinking nerf.

Before we get on to all the juicy awesome stuff.


Posted: 2015-01-31 09:59:07

Posted: 2015-01-31 08:59:07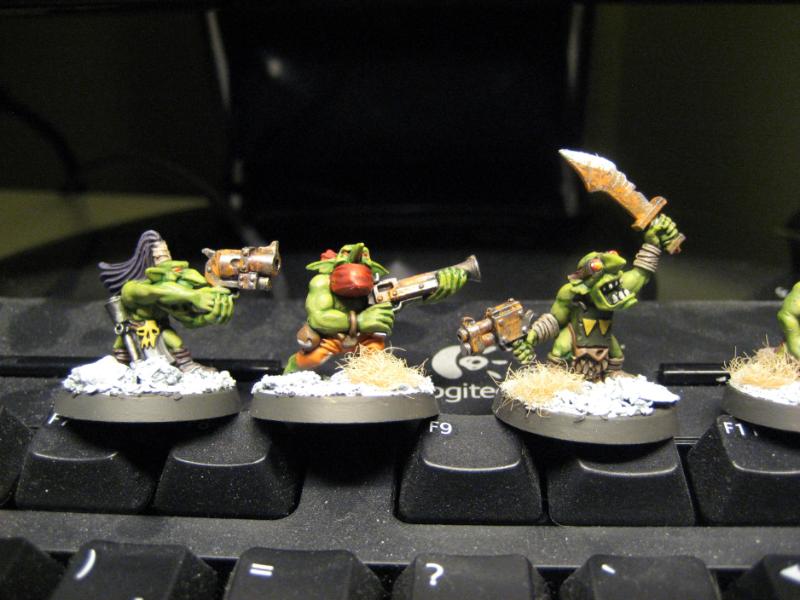 Taken with a Canon DIGITAL IXUS 65
By Lord_J


Posted: 2015-01-31 07:59:07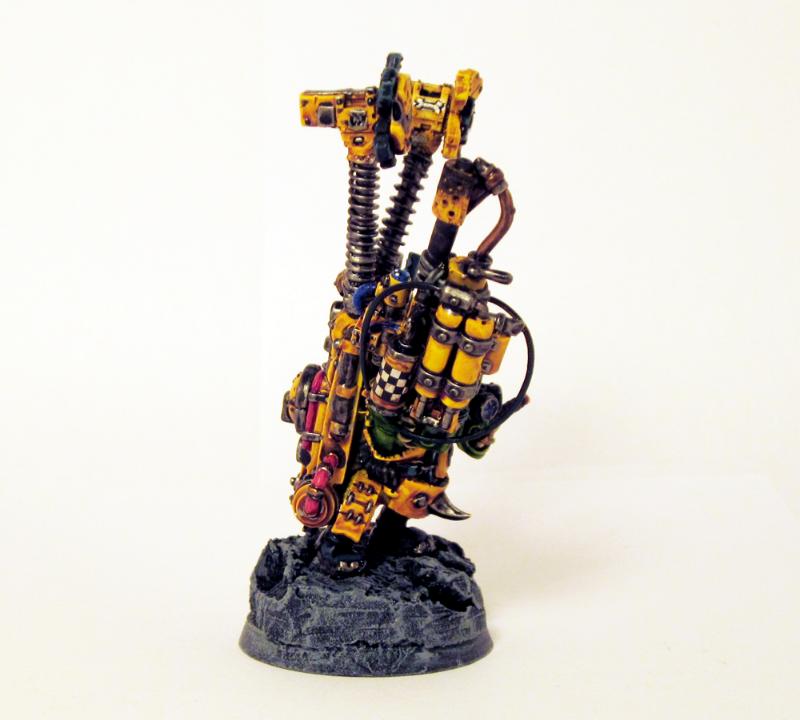 Unknown creator


Posted: 2015-01-31 06:59:07

Taken with a NIKON CORPORATION NIKON D3200
By Big Mac


Posted: 2015-01-31 05:59:07

Forum post by MasterOfGaunts, 202 responses at time of this post.

Still hoping that they just had a typo and correct the rules that have leaked so far, but I doubt it... cause GW...

So for everybody who hasnt noticed it , here a short summary of the changes:

Wraith are beasts now. So 12", no difficult Terrain tests and FLEET. So they will catch you faster than before. ---> buff

They can get I5 (for 3 Points if i got it right) instead of reducing the Ini of every opponent in base contact to 1, which means, that they will hit before most other units except some HQs, eldar and nids. ---> buff

They are now T5, so no Insta-Killing anymore. Combined with their 3++ this means we got the following gain in durability:

S3 - 100% durability gain - average 36 hits for a kill
S4 - 50 % durability gain - average 18 hits for a kill
S5 - 33 % durability gain - average 12 hits for a kill
S6 - 25 % durability gain - average 9 hits for a kill
S7 - 0% durability gain - average 7.2 hits for a kill
S8 - 100% durability gain - Cause no IK - average 7.2 hits for a kill
S9 - 100% durability gain - Cause no IK - average 7.2 hits for a kill
S10 - 0% durability gain - average 3.6 hits for a kill

---> BIG BUFF

They are also S6, with rending and 3 attacks.

And all for just 40 Points (43 with I5) per wraith.

This means, that Guardsmen need 72 Lasgun shots to kill 1 wraith.

Marines with BF4 and Bolters need 27 shots. Even with plasma a Marine needs 10,8 shots. Remember that you loose a Plasma every 18 shots due to gets hot xD.

On the other hand a turn 2 charge should be normal. Turn 1: move 12", run (with fleet) -Turn2 move 12"- charge (with fleet)

Once in CC they can wreck nearly eveything, thanks to I5, S6, rending and a high amount of attacks.


3 full Units of 6 wraith cost about 720 to 774 points!!!

So how are we supposed to fight wraith spam? Tell me your ideas. Codex doesnt matte...

Post continues at http://www.dakkadakka.com/dakkaforum/posts/list/633319.pag


Posted: 2015-01-31 04:59:07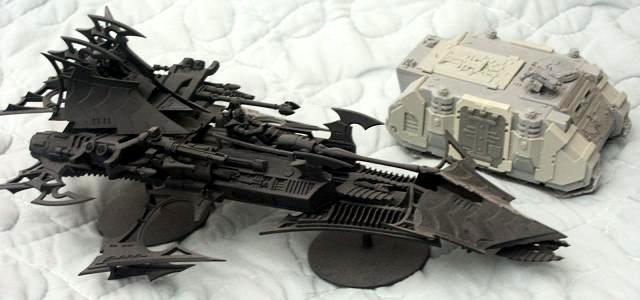 Taken with a Minolta Co., Ltd. DiMAGE 7
By Breotan


Next Page (older)