What is Dakka?
DakkaDakka is a large, independent wargaming community that features discussion, tutorials and images for many games. If you are new to the world of wargaming then learn about it in our introductory article: What is Wargaming?















More About Dakka
DakkaDakka - Warhammer, 40k, Warmachine and Flames of War Community.
DakkaDakka is a large, independent wargaming community that features discussion, tutorials and images for many games.
Warhammer 40,000
Our warhammer 40k forums are among our most popular. They have been operating the longest and contain discussion about every facet of warhammer 40k from tactics and army lists to background and upcoming releases.
Warhammer Fantasy
The Warhammer Fantasy Battle Forums are consistently increasing in popularity and are almost on a par with our 40k forums covering the same large range of content with advice from some of the best tacticians the world has to offer.
Warmachine and Hordes
Dakka now has one of the largest Warmachine and Hordes forums on the web, and has a huge range of Warmachine Pictures in our gallery.
Flames of War
Flames of War and other historical games are growing in popularity here on dakka and we invite anyone to join in and discuss them in detail. As flames of war grows more popular, Dakka's coverage will only increase. Be sure to check out the Flames of War gallery to see some inspiring stuff.
Dakka Features
Dakka is a big site with a lot to explore. Here we highlight some of our more interesting features:
Wargaming Gallery
The dakka gallery is one of the largest wargaming galleries in the world and has a huge range of tagged miniatures from many game systems. From flames of war to babylon 5, and of course 40k. You can vote on images (like using hot-or-not), and use our advanced gallery search engine to find exactly what you are looking for, be it space marines, orks, cryx or Dark Elves!
Forums
The dakka forums are growing faster and faster and are the bread and butter of the website. They still maintain quality and a fair level of freedom compared to many other forums. Our most popular forum is News and Rumours, but Dakka Discussions and 40k army lists are very popular too. There are some important rules to consider (no spam, no swearing, no piracy) but everybody gets on well enough thanks to our great moderation team.
Articles
The dakka wargaming articles are run on a wiki (like wikipedia). We have a huge range of wargaming articles covering everything from tactica to modeling and painting and even some great funny stuff. If you are bored and want to have the equivalent of dozens of magazines to read then head over to the main articles page and start clicking around. Because it is a wiki, anybody can hop in and click the 'edit' tab at the top of the page, so if you have anything to add or just see some typos or bad grammar then you can help make it better for everyone.
Army Profiles
Dakka's army profiles are a throwback to the very earliest version of dakka from the late 1990s, where various armies were highlighted in detail. Our army profiles section now contains many armies from different game systems with in depth photographs, army lists and explanations of their signifigance from their owners.
DCMs
Help keep Dakkadakka.com running by becoming a DCM (Dakka Contributing Member) and enjoy a ton of perks for doing a good deed! For a small donation of only $25 a year you gain the following benefits:
Surf with ease! Get an ad-free site.
Be a celebrity! Get a 'DCM' marker in the forum listings and under your username.
Name yourself! Create your own custom title in the forums.
Expand your conversation! Post and chat in a private DCM forum.
Dakka Blog
Posted: 2013-12-12 16:59:07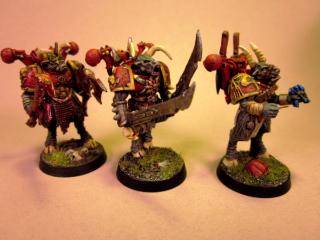 Taken with a Canon PowerShot SD1300 IS
Unknown creator


Posted: 2013-12-09 15:09:10

We've squashed the last few big bugs and our Player Finder is now ready for everyone to use. If you've ever wanted to play a wargame with someone but dont know anyone who plays near you, then this will allow you to get in contact with gamers in your area. You can filter searches by age range and game type, so you can be sure to find people you'll get along with and finally pull that dusty copy of Epic off the shelf and get a few games going on.

You need to be logged in to get the most out of the player finder, or to list yourself on it, so if you've been lurking without registering for some time, then this is a good reason to sign up!

You can access the player finder at any time by clicking the 'Player Finder' link at the top of any page on this website.

Thanks and we hope you enjoy the fruits of our labour!


Posted: 2013-12-12 15:59:07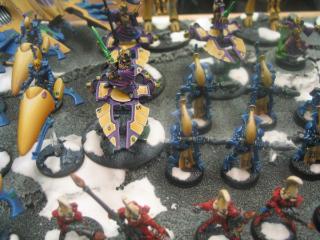 Taken with a Canon PowerShot G5
Unknown creator


Posted: 2013-12-12 14:59:07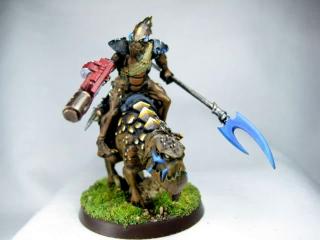 Unknown creator


Posted: 2013-12-12 13:59:07

Forum post by Byronic, 36 responses at time of this post.

Hi Guys, I thought I'd list all of my tutorials here in case any of them are of any use to someone, let me know any feedback on them or the format, I didn't want to spam this forum with 20 at once so instead I've copied my hyperlinked index page - if you think there's a better way for me to do it without clogging up the forum please let me know!

I'm open to all types of criticism, whether it is on the techniques used or my terrible grammar and grasp of the English language!- I'll only improve via your thoughts :)

Cheers,

Byron

Tutorial Index:

If you cannot see the one you're after please make a post and I'll pop it on the list of requests.

Equipment Reviews/guides
My airbrush set up + a brief buyers guide

Combined Tutorials - Multiple Recipes

The Basing Bible - Basing Schemes
The Metal Bible - Metallic Schemes

Metallic tutorials
Slaanesh Steel
Dark Steel


Basing Tutorials
Light Planking/Decking
Frontier Town Planking
Southland Swamp
Ellyrian Plains


Sculpting Tutorials:
How to Sculpt Chain Mail
How to Sculpt Scale Mail

Construction/converting tutorials
How to Make Planking Bases

Painting Tutorials (everything else):

1 Day Daemons: High Standard Speed Painting
How to Paint Daemonettes
How to Paint Nurglings
How to Paint Plaguebearers
How to Paint Screamers


Speed Painting (Army Production)
Army Basing
How to Paint Necron Infantry
How to Magnetise Bases
How to Pin Models

Scenery Painting/Basing
How to Paint Planking Bases/Wood (Multiple tutorials)
How to Paint Buildings: Dreadstone Blight (+water effects)
How to Paint Buildings: Skullvane Manse
How to Paint Skyshield Landing Pad


Others
Basing start to finish + making Reeds
Colour Sequencing/Airbrushing Vehicles (Necron annihilation Barge)
Multi Stage Pre-highlighting and Hybrid Glazes
How to Paint Ogres
How to Paint a Flamespyre Phoenix...

Post continues at http://www.dakkadakka.com/dakkaforum/posts/list/476162.page


Posted: 2013-12-12 12:59:07

Forum post by GunsnButter, 179 responses at time of this post.

There's a kid at my hobby club that uses a Gorkamorka truck to transport his nobs BEHIND a real ork truck holding boys, and I find it absolutely stupid. Is it seriously legal?


Posted: 2013-12-12 11:59:07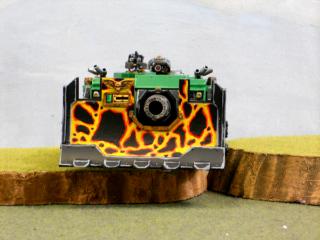 Taken with a NIKON COOLPIX S3000
Unknown creator


Posted: 2013-12-12 10:59:07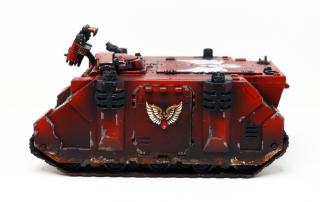 Taken with a NIKON CORPORATION NIKON D5100
By SincaiN


Posted: 2013-12-12 09:59:07

Posted: 2013-12-12 09:59:07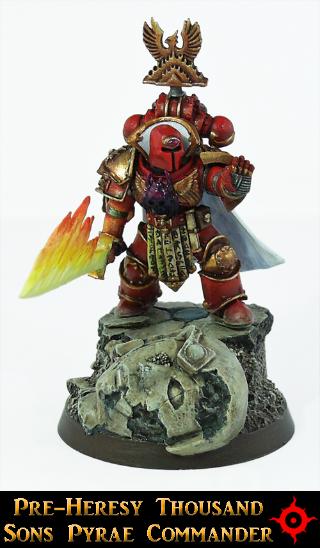 Unknown creator


Posted: 2013-12-12 08:59:07

Forum post by herpguy, 80 responses at time of this post.

As many of you know, GW made a surprise release of a new character for CSM/Daemons. This guy is a CSM land raider + 120 points of awesome.
He has shrouded, a +1 S master crafted armorbane/fleshbane sword, 4++, and ETERNAL WARRIOR!
Most importantly, he is ML3 and knows ALL the Telepathy powers. This combined with the fact that he gains D3 warp charge if any enemies failed morale in the previous turn makes him a powerful psyker that will be harassing the enemy all game.
With invisibility he will always have a 2+ jink. He doesn't even need to use telepathy if he has ruins cover.
I am extremely excited, as I always ran 2 DPs in 5th, and haven't run one in 6th because of no EW warrior and the fact that it will lose to any other MC in combat most of the time.
In my opinion Be'Lakor is a game changer for CSM.

I am not a Daemons player, but I can imagine that he brings a whole new level to the flying circus.

What is everybody else's opinion on this?


Posted: 2013-12-12 07:59:07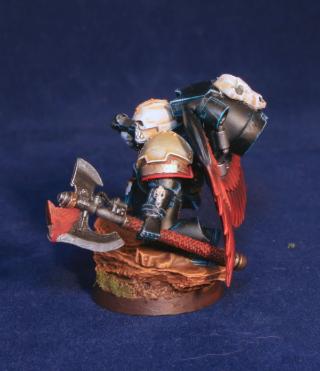 Taken with a Canon EOS 400D DIGITAL
Unknown creator


Posted: 2013-12-12 06:59:07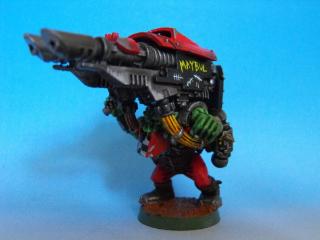 Taken with a FUJIFILM FinePix S1000fd
By Rifos


Posted: 2013-12-12 05:59:07

By parampara


Posted: 2013-12-12 04:59:07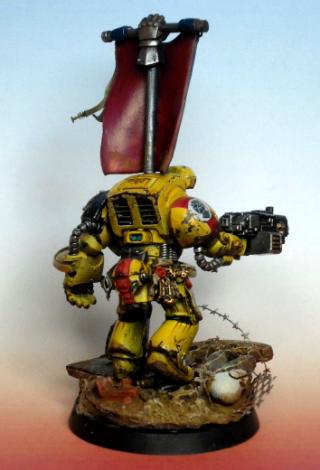 Taken with a NIKON COOLPIX L19
By RAFF


Posted: 2013-12-12 03:59:07

By Wariax


Posted: 2013-12-12 02:59:07

Taken with a Canon DIGITAL IXUS 65
By Klaus, not Santa


Posted: 2013-12-12 01:59:07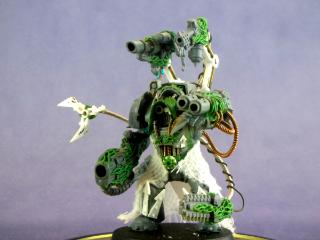 By CavPathfinder


Posted: 2013-12-12 00:59:07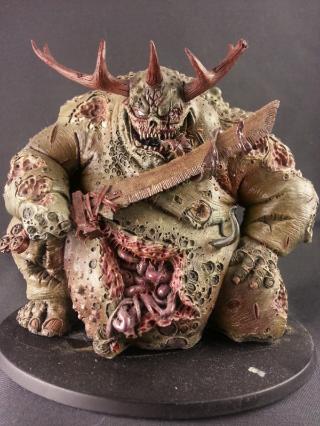 Taken with a SAMSUNG SCH-I535
By gwarsh41


Posted: 2013-12-11 23:59:07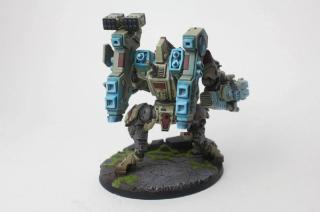 By Jstncloud


Posted: 2013-12-11 22:59:07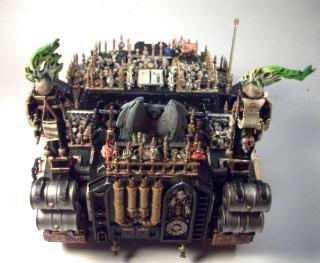 Taken with an EASTMAN KODAK COMPANY KODAK EASYSHARE C182 Digital Camera
By Lord_Mortis


Next Page (older)