What is Dakka?
DakkaDakka is a large, independent wargaming community that features discussion, tutorials and images for many games. If you are new to the world of wargaming then learn about it in our introductory article: What is Wargaming?















More About Dakka
DakkaDakka - Warhammer, 40k, Warmachine and Flames of War Community.
DakkaDakka is a large, independent wargaming community that features discussion, tutorials and images for many games.
Warhammer 40,000
Our warhammer 40k forums are among our most popular. They have been operating the longest and contain discussion about every facet of warhammer 40k from tactics and army lists to background and upcoming releases.
Warhammer Fantasy
The Warhammer Fantasy Battle Forums are consistently increasing in popularity and are almost on a par with our 40k forums covering the same large range of content with advice from some of the best tacticians the world has to offer.
Warmachine and Hordes
Dakka now has one of the largest Warmachine and Hordes forums on the web, and has a huge range of Warmachine Pictures in our gallery.
Flames of War
Flames of War and other historical games are growing in popularity here on dakka and we invite anyone to join in and discuss them in detail. As flames of war grows more popular, Dakka's coverage will only increase. Be sure to check out the Flames of War gallery to see some inspiring stuff.
Dakka Features
Dakka is a big site with a lot to explore. Here we highlight some of our more interesting features:
Wargaming Gallery
The dakka gallery is one of the largest wargaming galleries in the world and has a huge range of tagged miniatures from many game systems. From flames of war to babylon 5, and of course 40k. You can vote on images (like using hot-or-not), and use our advanced gallery search engine to find exactly what you are looking for, be it space marines, orks, cryx or Dark Elves!
Forums
The dakka forums are growing faster and faster and are the bread and butter of the website. They still maintain quality and a fair level of freedom compared to many other forums. Our most popular forum is News and Rumours, but Dakka Discussions and 40k army lists are very popular too. There are some important rules to consider (no spam, no swearing, no piracy) but everybody gets on well enough thanks to our great moderation team.
Articles
The dakka wargaming articles are run on a wiki (like wikipedia). We have a huge range of wargaming articles covering everything from tactica to modeling and painting and even some great funny stuff. If you are bored and want to have the equivalent of dozens of magazines to read then head over to the main articles page and start clicking around. Because it is a wiki, anybody can hop in and click the 'edit' tab at the top of the page, so if you have anything to add or just see some typos or bad grammar then you can help make it better for everyone.
Army Profiles
Dakka's army profiles are a throwback to the very earliest version of dakka from the late 1990s, where various armies were highlighted in detail. Our army profiles section now contains many armies from different game systems with in depth photographs, army lists and explanations of their signifigance from their owners.
DCMs
Help keep Dakkadakka.com running by becoming a DCM (Dakka Contributing Member) and enjoy a ton of perks for doing a good deed! For a small donation of only $25 a year you gain the following benefits:
Surf with ease! Get an ad-free site.
Be a celebrity! Get a 'DCM' marker in the forum listings and under your username.
Name yourself! Create your own custom title in the forums.
Expand your conversation! Post and chat in a private DCM forum.
Dakka Blog
Posted: 2016-12-04 11:59:07


By Flameon


Posted: 2016-12-04 10:59:07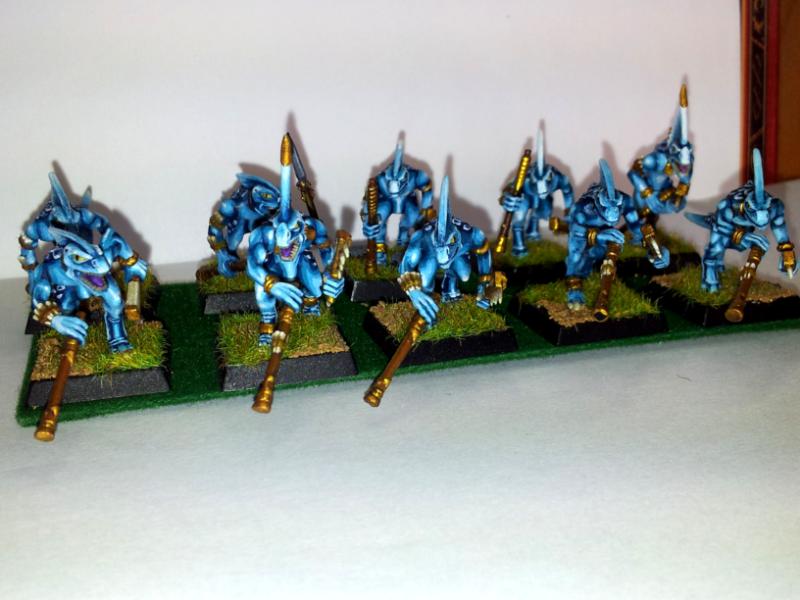 By Gorsack


Posted: 2016-12-04 09:59:07

Posted: 2016-12-04 09:59:07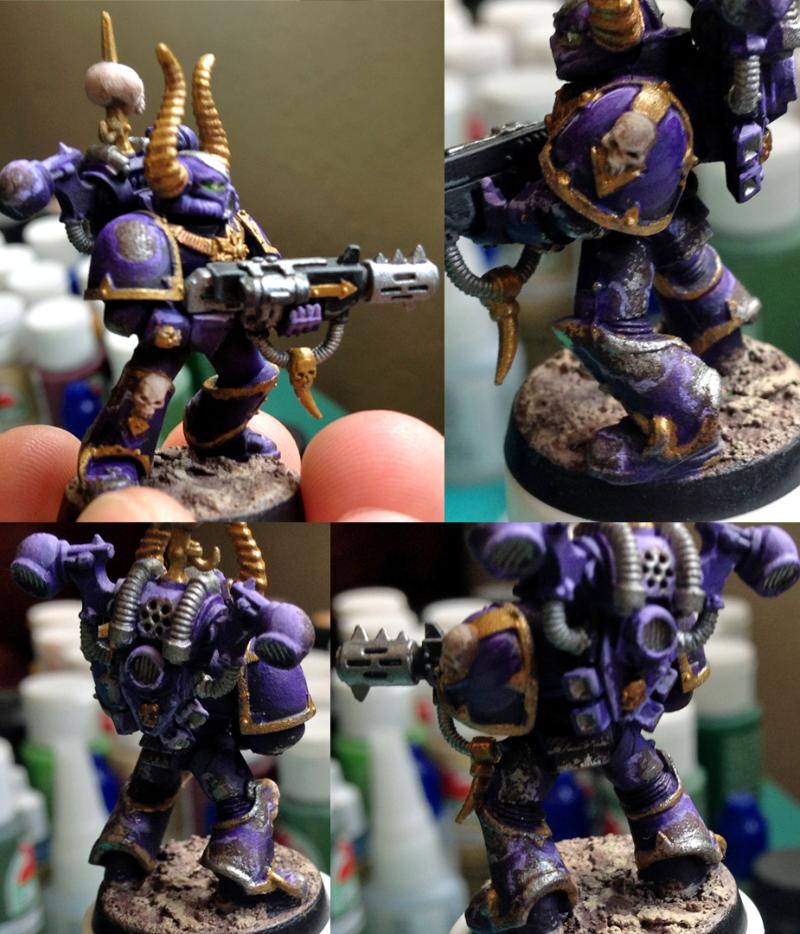 By Heretic Tom


Posted: 2016-12-04 08:59:07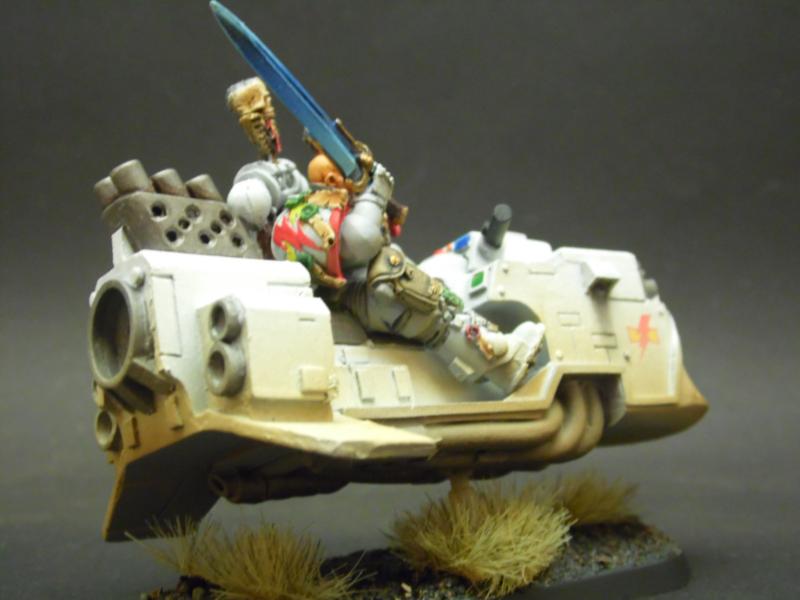 By RustyTankPainting


Posted: 2016-12-04 07:59:07

Forum post by Andross, 81 responses at time of this post.

OK. Here's something that realy annoys me. Deep Strike and assault.

OK we all know the a unit that arives from Deep Strike Reserve can't assault in the same turn it arives. We don't know why, "It's not fair"or some such nonsence. But most folks I discuss these concerns with sit there looking dumb'struck and say stuff like "those are the fules aren't they".

Yes they are. Well done. You can read a rule book. Go get a gold star from teacher.

The point isn't that those are the rules as written. The point is that people don't question or amend those rules when they clearly go against everything that 40K fluff tells us about drop assault units.

A Space Wolf would not wait 40 odd seconds before charginging the enemy, Commander Dante's honour guard would assault the second their feet touched the ground and there is not a blizzard in hell's chance that a squad of Khorne Berzerkers is going to leep from their Dreadclaw and stop to check squad coherency. Get real.

Any way let us accept for now that there is a valid reason that an infantry unit ariving by deep strike can't assault that turn. there is still a massive game braking rules fluff up for which no agument can't be made. Deep striking vehicles with the assault vehicles special rule, whose occupants can't assault the turn they arrive from reserves .

Now the sole reason vehicles like the Caestus and Kharydis exist in the 40K universe is to deliver troops in the thickest fight in a battle zone, allowing them to engage their foes in close assaults and fire fights before their opponents have a chance to react.

That is how assault vehicles work in all the novels from black library and in the fluff in our Codex:s.

Now this is how they work in game.

Kharybdis lands within assault range of enemy command squad. The assault squad it's carrying disembarks. They can shoot but count as having moved. Fair eno...

Post continues at http://www.dakkadakka.com/dakkaforum/posts/list/708550.page


Posted: 2016-12-04 06:59:07


By Rothand


Posted: 2016-12-04 05:59:07


By Arkady


Posted: 2016-12-04 04:59:07


By Nakatan


Posted: 2016-12-04 03:59:07


By Proiteus


Posted: 2016-12-04 02:59:07

Forum post by reds8n, 37 responses at time of this post.
https://www.facebook.com/WarhammerTVteam/photos/a.235809753480677.1073741828.230219510706368/291242291270756/?type=3&theater


From the team that brought you:
- Live-streamed events
- Studio interviews
- Rumours, from inside a bin
- Cheesy adverts
- and Duncan!

Comes a new regular series of inspiring hobby shows: Warhammer Live
Starting in December, more news coming soon.
Follow us on Twitch now https://www.twitch.tv/warhammer

from the AoS thread ;


This weekend, Warhammer TV will be broadcasting live from the Blood and Glory event in Derby UK.

Blood and Glory is one of the largest independent Warhammer Age of Sigmar matched play events in the world.

This is the first time that we?ve done a live-stream from an independent event of this sort, and we?re excited to see how it goes ? so be sure to tune in. Blood and Glory is also renowned for the quality of the painted armies, so we?re looking forward to bringing you some of those too.

Of course, this isn?t the only live-stream action we have for you this weekend, as you can also tune into the Blood Bowl Bugman?s Full Beard Cup, live from Warhammer World.

We?re having so much fun with these live-streams, we?re already looking at options to do more in the future, including more independent events and more game systems, particularly ? of course ? Warhammer 40,000.

Follow us on twitch.





Posted: 2016-12-04 01:59:07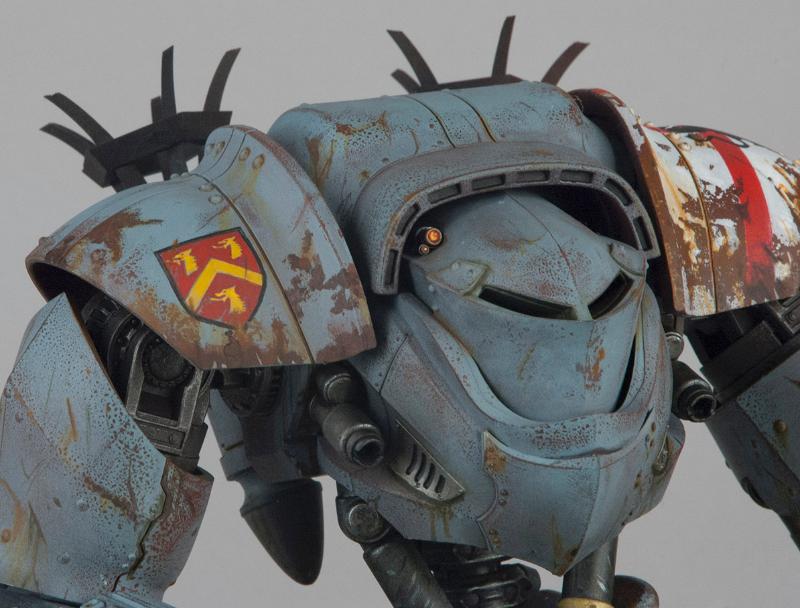 Taken with a NIKON CORPORATION NIKON D70s
By Dr Mathias


Posted: 2016-12-04 00:59:07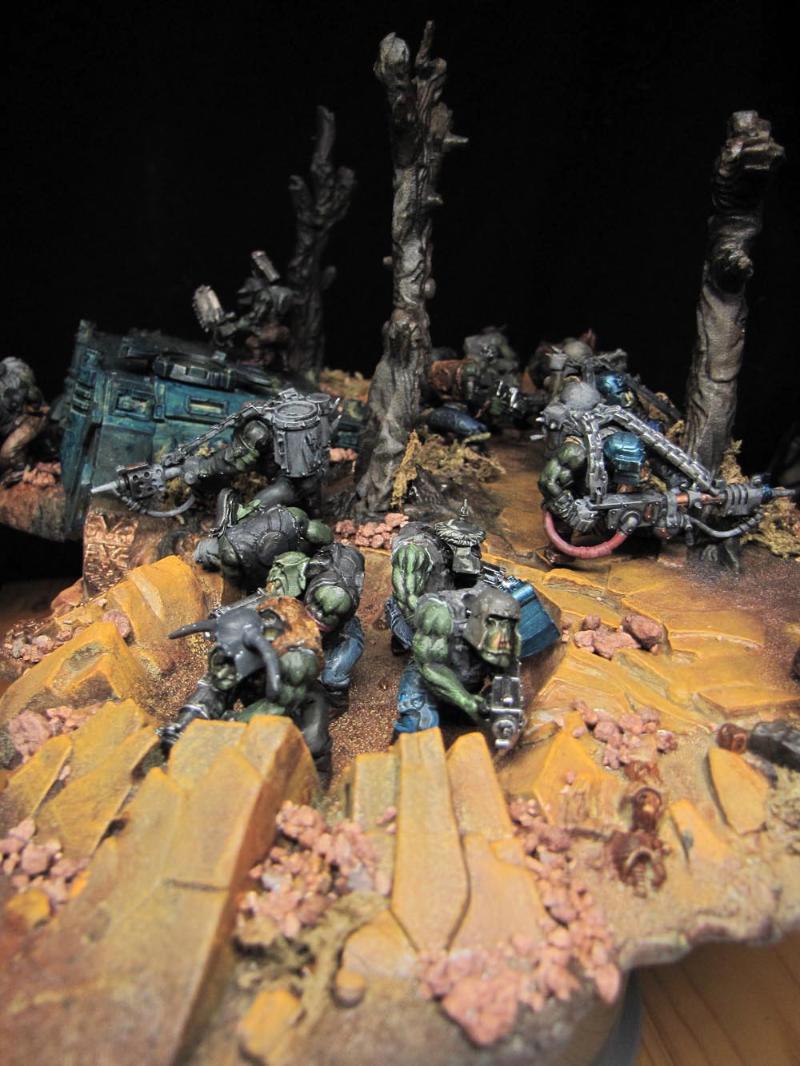 Taken with a Canon PowerShot SX10 IS
By orkork


Posted: 2016-12-03 23:59:07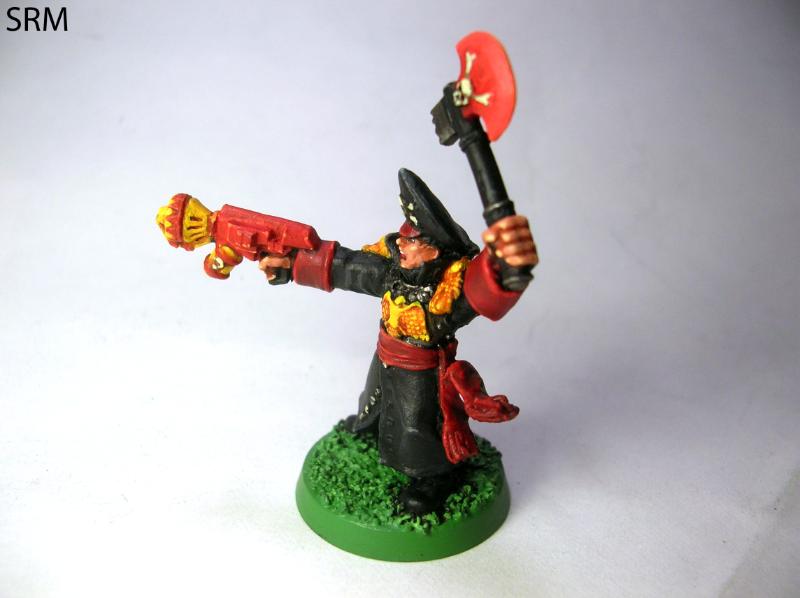 By Brother SRM


Posted: 2016-12-03 22:59:07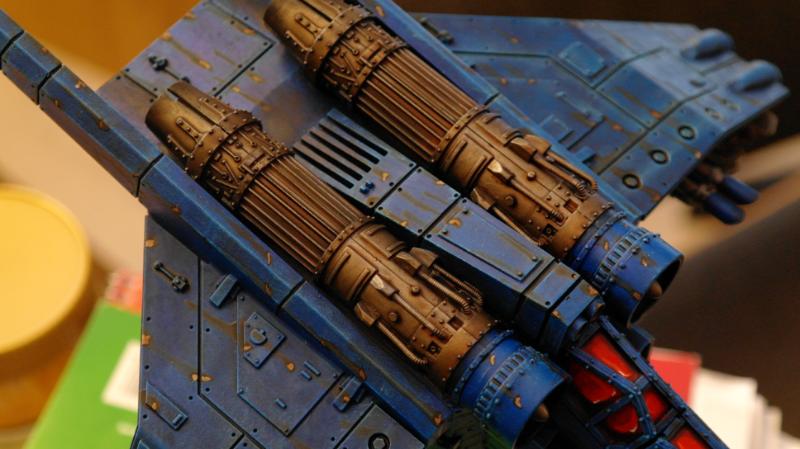 Taken with a SAMSUNG NX10
By MEanBOb


Posted: 2016-12-03 21:59:07

Forum post by Darth Visari, 40 responses at time of this post.

return on the right tracks , the competitors (Corvus belli , Privatter ecc) will have trouble?

Will the GW-factor smash the competition , or still we will have room for non-GW games?

An important factor , here in italy , will be the fact of GW continuing doing the translations.

saluti


Posted: 2016-12-03 20:59:07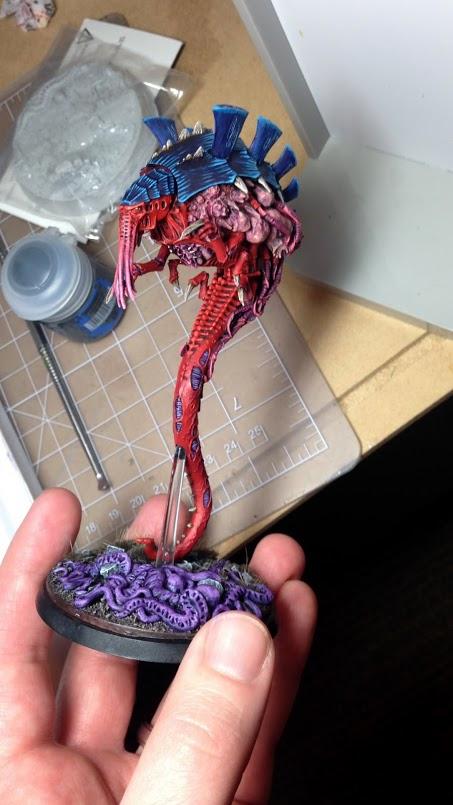 By NidRon


Posted: 2016-12-03 19:59:07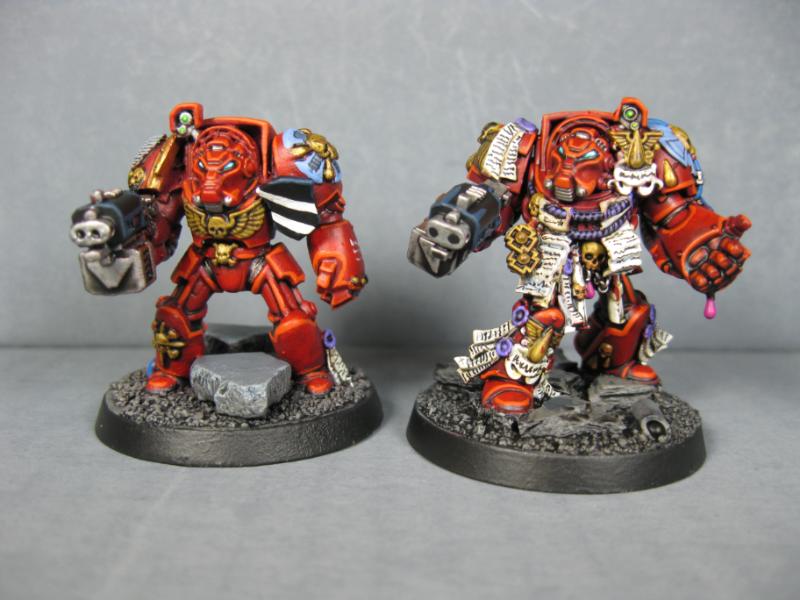 By bluemoonminis


Posted: 2016-12-03 18:59:07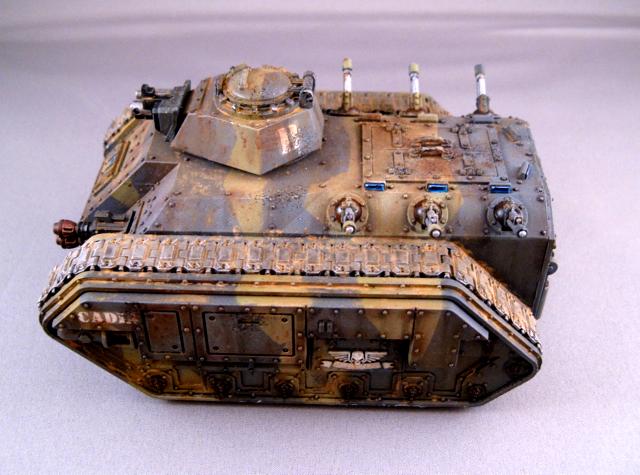 Taken with a Canon DIGITAL IXUS 980 IS
Unknown creator


Posted: 2016-12-03 17:59:07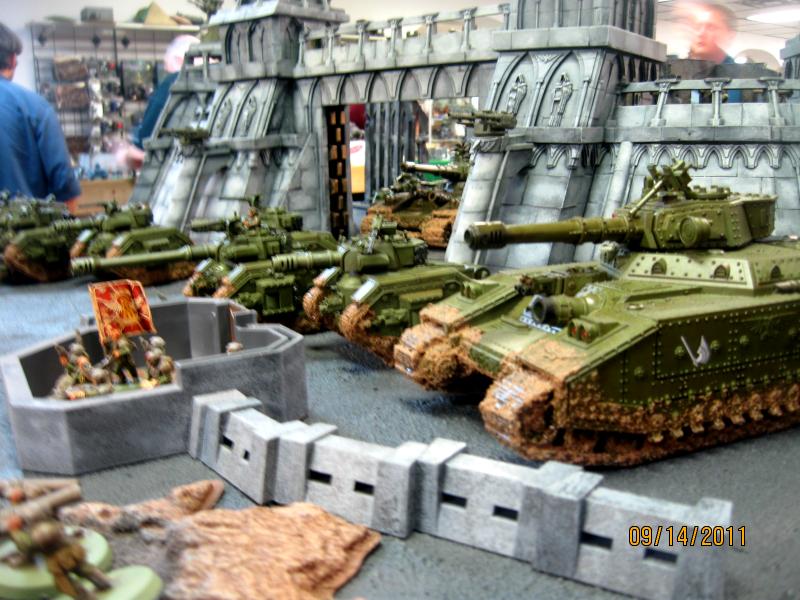 Taken with a Canon PowerShot A590 IS
Unknown creator


Next Page (older)