What is Dakka?
DakkaDakka is a large, independent wargaming community that features discussion, tutorials and images for many games. If you are new to the world of wargaming then learn about it in our introductory article: What is Wargaming?















More About Dakka
DakkaDakka - Warhammer, 40k, Warmachine and Flames of War Community.
DakkaDakka is a large, independent wargaming community that features discussion, tutorials and images for many games.
Warhammer 40,000
Our warhammer 40k forums are among our most popular. They have been operating the longest and contain discussion about every facet of warhammer 40k from tactics and army lists to background and upcoming releases.
Warhammer Fantasy
The Warhammer Fantasy Battle Forums are consistently increasing in popularity and are almost on a par with our 40k forums covering the same large range of content with advice from some of the best tacticians the world has to offer.
Warmachine and Hordes
Dakka now has one of the largest Warmachine and Hordes forums on the web, and has a huge range of Warmachine Pictures in our gallery.
Flames of War
Flames of War and other historical games are growing in popularity here on dakka and we invite anyone to join in and discuss them in detail. As flames of war grows more popular, Dakka's coverage will only increase. Be sure to check out the Flames of War gallery to see some inspiring stuff.
Dakka Features
Dakka is a big site with a lot to explore. Here we highlight some of our more interesting features:
Wargaming Gallery
The dakka gallery is one of the largest wargaming galleries in the world and has a huge range of tagged miniatures from many game systems. From flames of war to babylon 5, and of course 40k. You can vote on images (like using hot-or-not), and use our advanced gallery search engine to find exactly what you are looking for, be it space marines, orks, cryx or Dark Elves!
Forums
The dakka forums are growing faster and faster and are the bread and butter of the website. They still maintain quality and a fair level of freedom compared to many other forums. Our most popular forum is News and Rumours, but Dakka Discussions and 40k army lists are very popular too. There are some important rules to consider (no spam, no swearing, no piracy) but everybody gets on well enough thanks to our great moderation team.
Articles
The dakka wargaming articles are run on a wiki (like wikipedia). We have a huge range of wargaming articles covering everything from tactica to modeling and painting and even some great funny stuff. If you are bored and want to have the equivalent of dozens of magazines to read then head over to the main articles page and start clicking around. Because it is a wiki, anybody can hop in and click the 'edit' tab at the top of the page, so if you have anything to add or just see some typos or bad grammar then you can help make it better for everyone.
Army Profiles
Dakka's army profiles are a throwback to the very earliest version of dakka from the late 1990s, where various armies were highlighted in detail. Our army profiles section now contains many armies from different game systems with in depth photographs, army lists and explanations of their signifigance from their owners.
DCMs
Help keep Dakkadakka.com running by becoming a DCM (Dakka Contributing Member) and enjoy a ton of perks for doing a good deed! For a small donation of only $25 a year you gain the following benefits:
Surf with ease! Get an ad-free site.
Be a celebrity! Get a 'DCM' marker in the forum listings and under your username.
Name yourself! Create your own custom title in the forums.
Expand your conversation! Post and chat in a private DCM forum.
Dakka Blog
Posted: 2016-10-28 01:59:07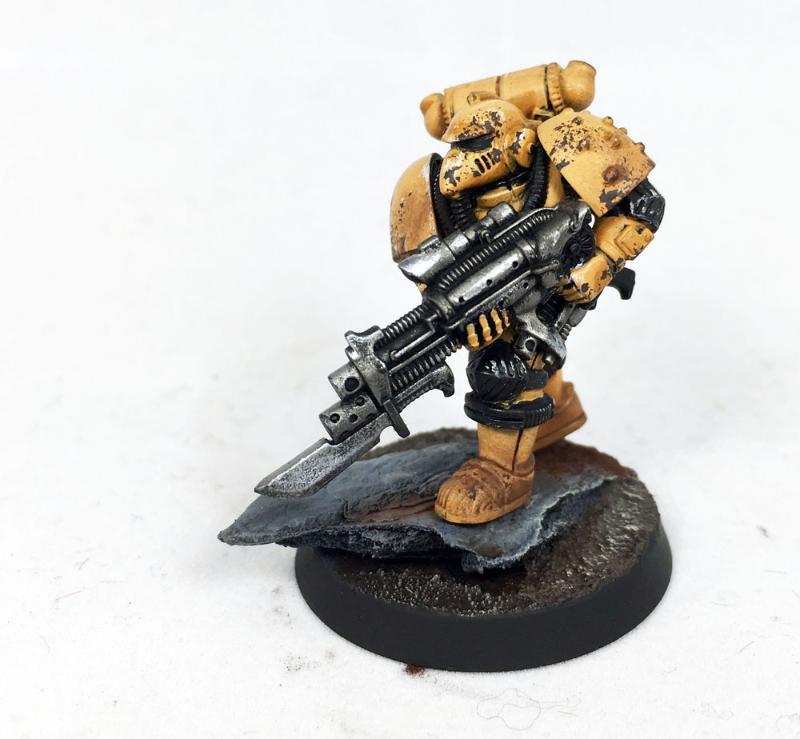 By endtransmission


Posted: 2016-10-28 00:59:07

Forum post by reds8n, 57 responses at time of this post.

last issue :
http://www.dakkadakka.com/dakkaforum/posts/list/0/701353.page

Well lets give this a go and see how we fare.

Be better if the people who vote also provide a comment -- it is a discussion board after all.

Ideally those who vote would be those who've read/bought the magazine, but we can't really enforce that so keep your internet poll broomstick of skepticalness ... ? ? ..... or whatever to hand when reviewing the results.

be extra handy if you could say which bits you really did/didn't like, what you'd like tweaked or added and so forth.

ta.



Posted: 2016-10-27 23:59:07

Taken with a LG Electronics LG-E400
By SpaceMonk


Posted: 2016-10-27 22:59:07

By Runic


Posted: 2016-10-27 21:59:07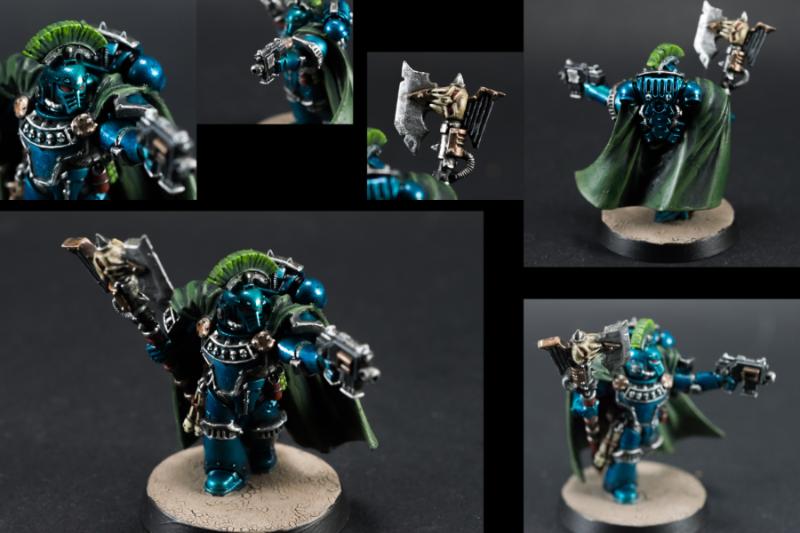 By sm3g


Posted: 2016-10-27 20:59:07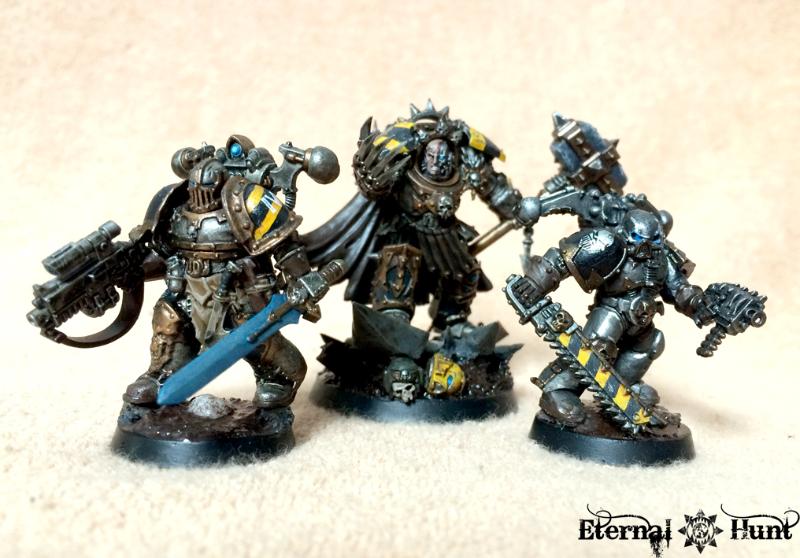 By KrautScientist


Posted: 2016-10-27 19:59:07

Forum post by techsoldaten, 47 responses at time of this post.

Someone at my FLGS is looking to get an army painted, he's considering sending it to Blue Table Painting.

They are asking for the price of a nice used car, but he likes the fact they are in the US and have a process where he can order models painted up to a certain level.

Does anyone still use them? If so, what experiences have you had?


Posted: 2016-10-27 18:59:07


Unknown creator


Posted: 2016-10-27 17:59:07


By Nodri


Posted: 2016-10-27 16:59:07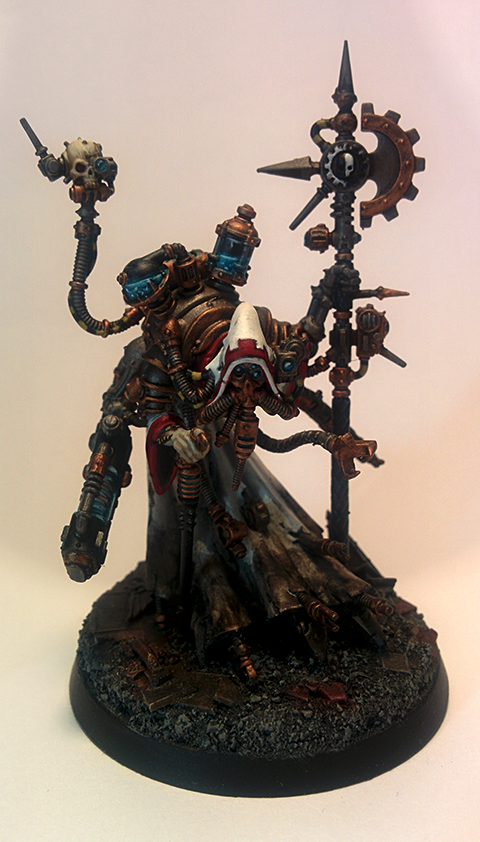 By Winter


Posted: 2016-10-27 15:59:07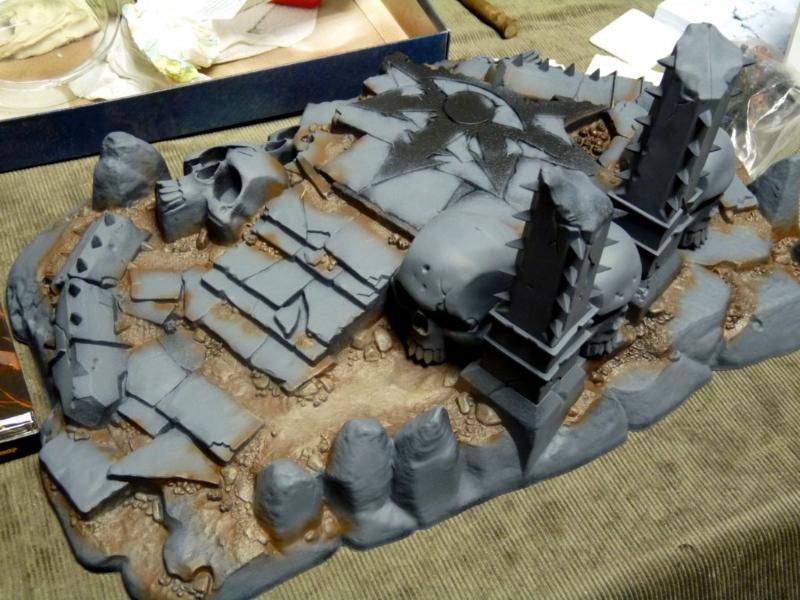 By Hyenajoe


Posted: 2016-10-27 14:59:07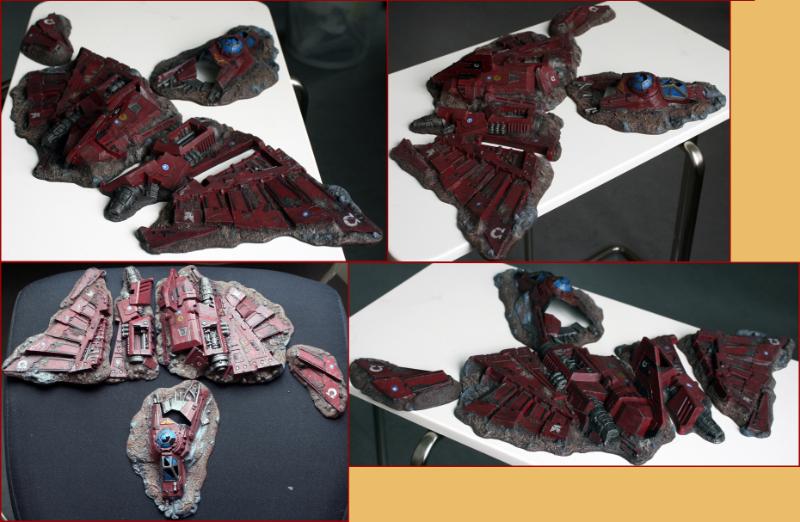 By Arkaal


Posted: 2016-10-27 13:59:07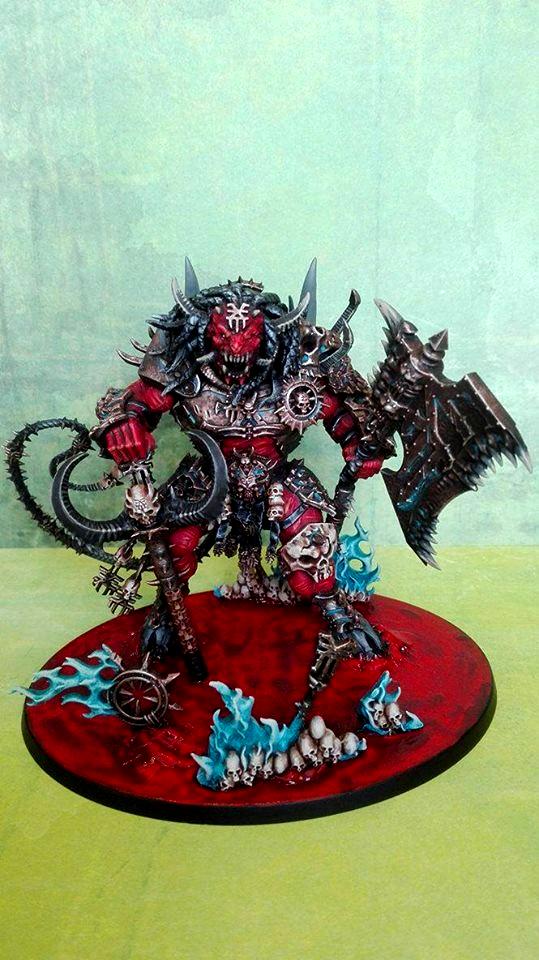 By rougerage111


Posted: 2016-10-27 12:59:07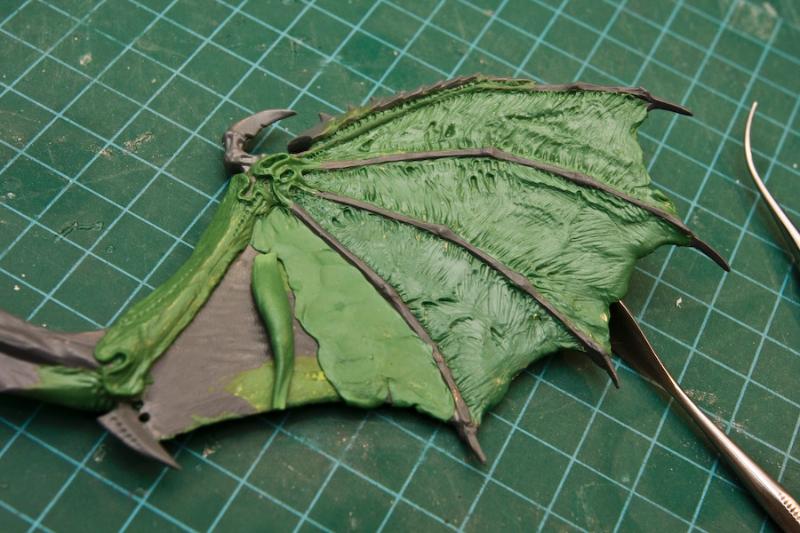 By Dark_Gear


Posted: 2016-10-27 11:59:07

Forum post by Kap'n Krump, 78 responses at time of this post.

I'm a bit surprised there's not a thread I can find on this already - if I am missing a thread already discussing this, please let me know, as I don't want to create a duplicate thread.

At any rate, custodes. They seem good. They seem REALLY good. For 60 points, you get a storm shield terminator with WS5, S5, T5, 2W, eternal warrior, that can sweeping advance. Just a power sword, I suppose, or you can swap out the shield for an S6 AP2 spear, but overall, they seem extremely solid.

Do you seem them as a replacement for terminators, or a unit that can accomplish what terminators should? Are you interested in running them, and if so, how powerful do you think they'll be?

I play orks, so it's all moot to me, but they seem extremely good for their cost. Curious what others are saying.

My only issue is that they look straight out of AoS, except for the bolters on their melee weapons you can barely notice.




Posted: 2016-10-27 10:59:07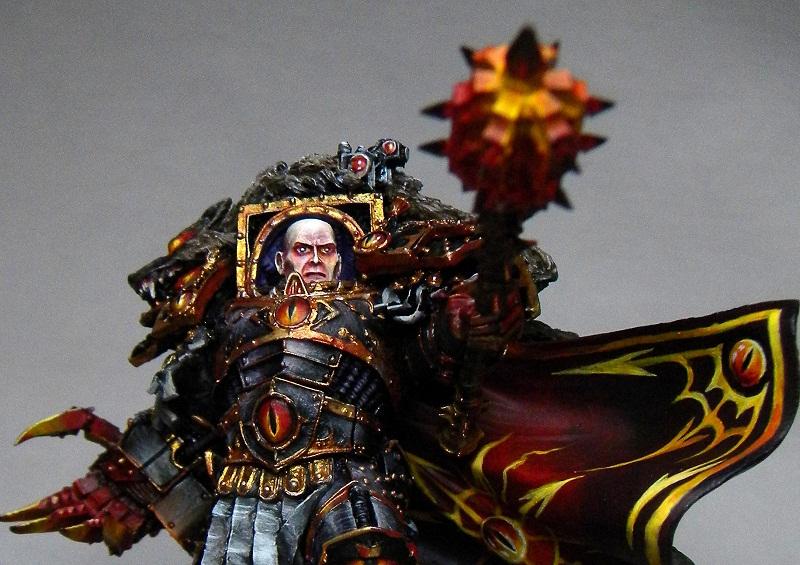 Unknown creator


Posted: 2016-10-27 09:59:07

Posted: 2016-10-27 09:59:07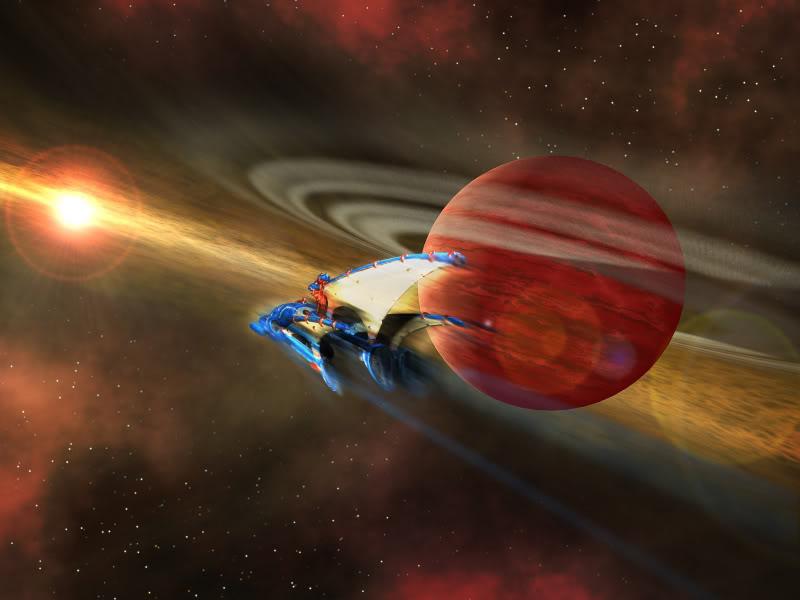 By horizon


Posted: 2016-10-27 08:59:07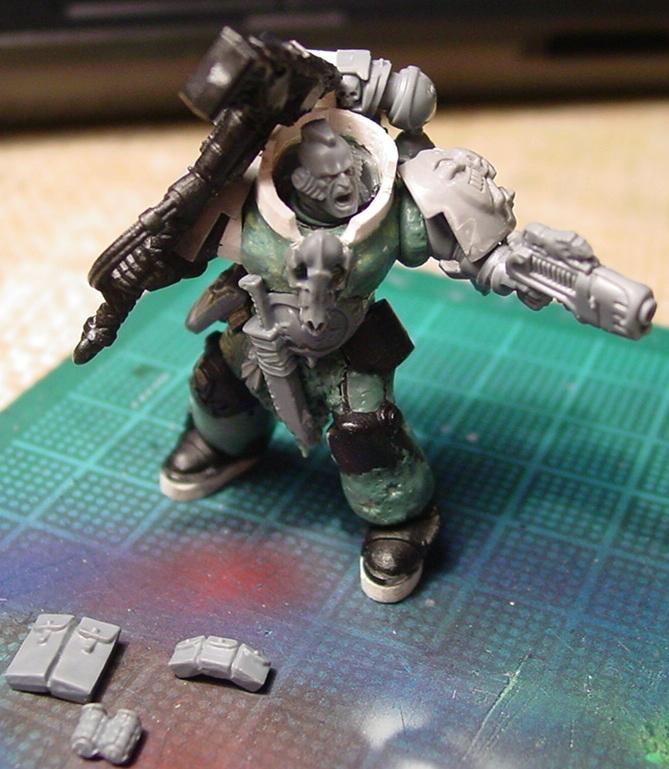 Taken with a SONY CYBERSHOT
Unknown creator


Posted: 2016-10-27 07:59:07

Taken with a Panasonic DMC-FZ100
By Sketchyfk


Next Page (older)