Thank you all for the kind words- it makes my inner Mechanicus happy knowing that I could inspire

@ingtaier: Most of my lighting is just daylight coming in through the high window near our game table, mixed with some overhead lamp if need be. I sometimes use tea lights, flashlights, and colored LED lights for effects, so I'll dim the main lighting to make those show up better.
Where did we leave off then? Ah yes...
The Canterbury attempts to shanghai more crew from the Penal world of Vathor, but when they arrive, the penal colony is already gutted- likely by Tyranids! The Divine Retribution shows up and blames the Canterbury for the dead colony, until everyone is interrupted by a sudden Necron attack!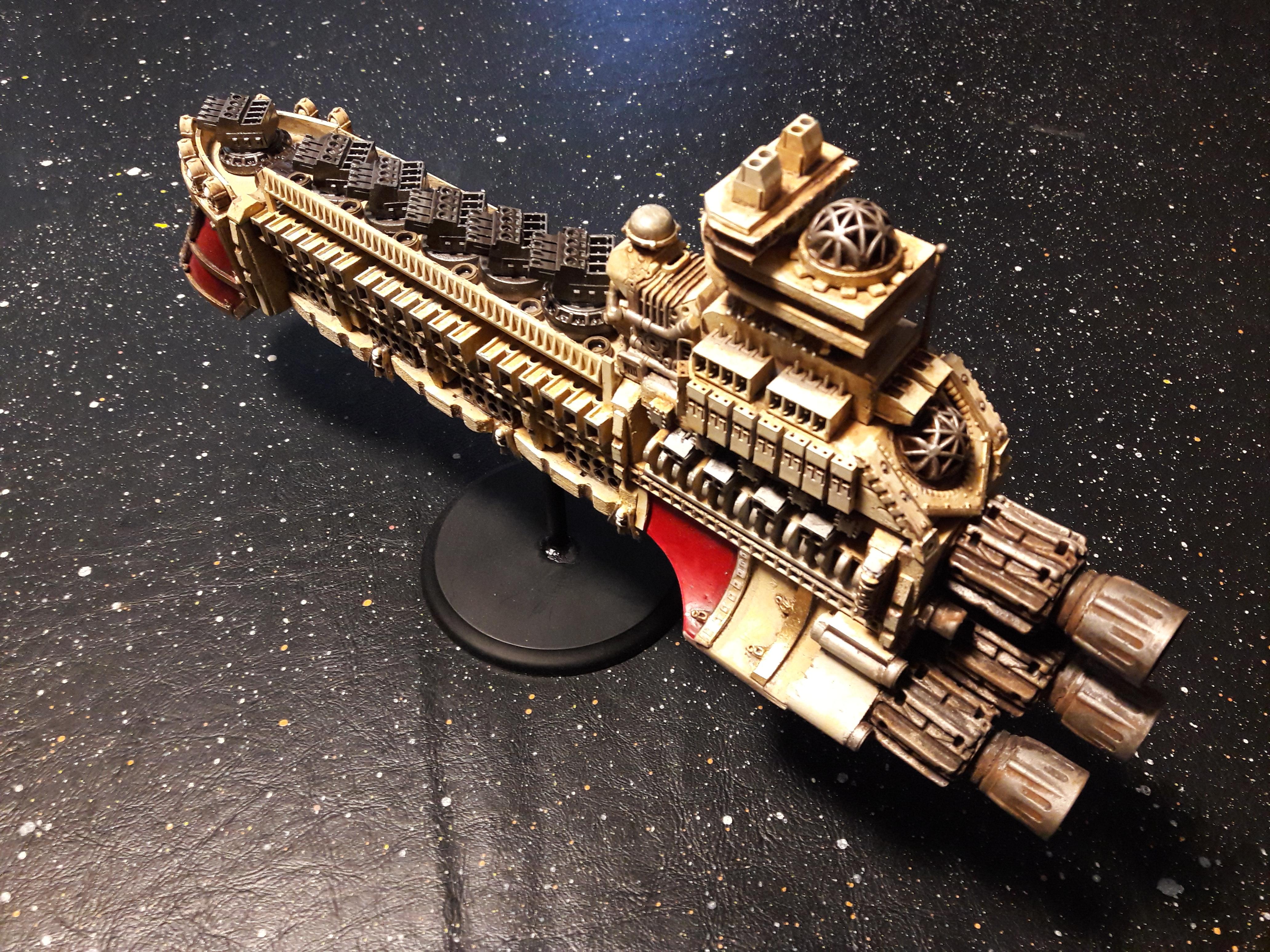 The Divine Retribution and Necron ship engage in a ferocious melee, and members of the Deathwatch make their way to the Canterbury where a diabolical plan is enacted to follow the Necron ship to... wherever they go when damaged. The crew force the Navigator to board the Necron ship, and use Kal the Psy-crow to track him across space and time...
Following the Navigator's psychic spoor leads the Canterbury back to Falon's Lament. But no sign of the Necron ship anywhere... Kal leads the crew to the planet's surface- and BELOW.? As they ponder how to get INSIDE the planet, a Tyranid Hive Fleet arrives, showering living death across the surface!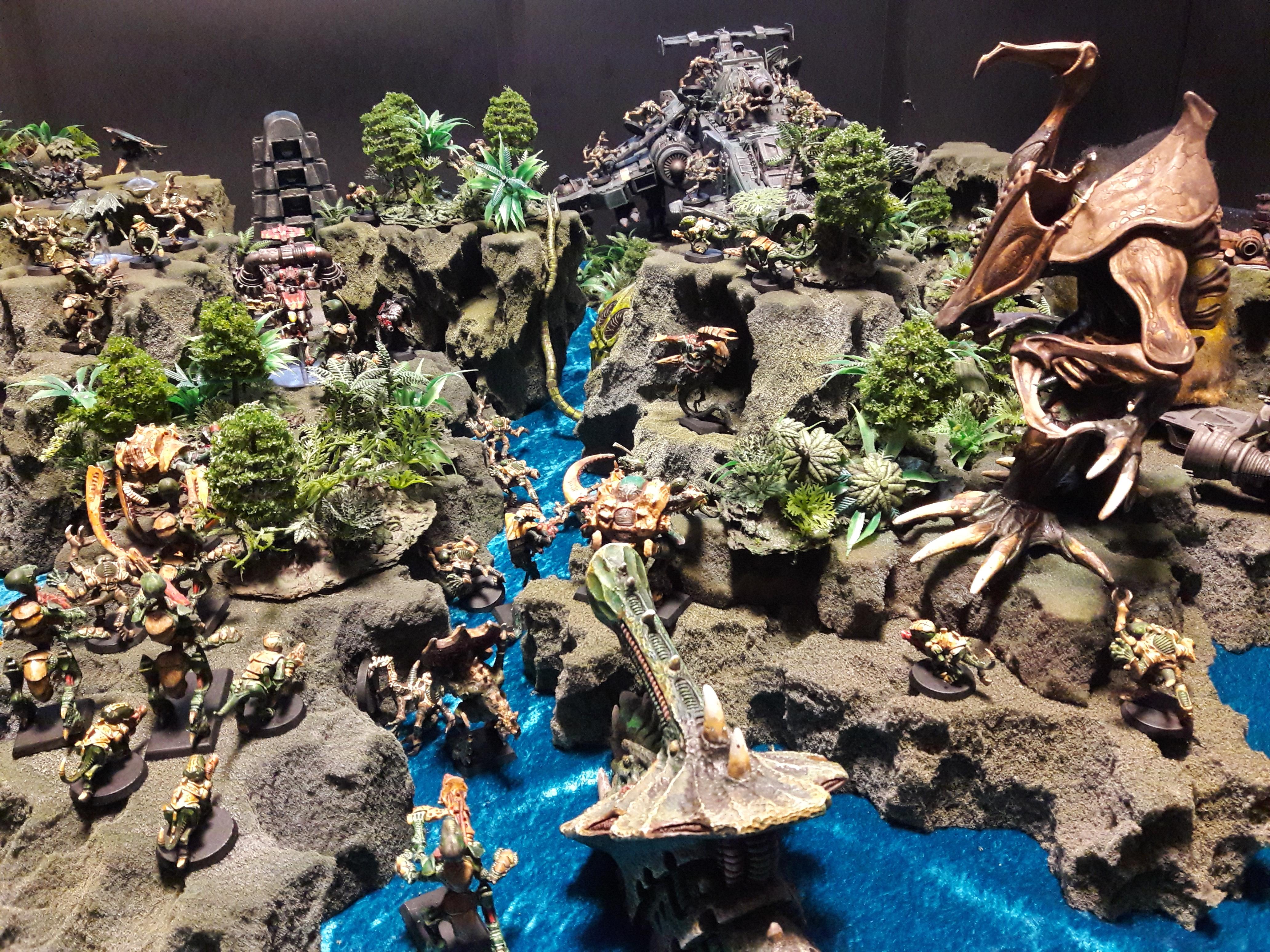 The crew manage to make it to a damaged tower, possibly Necron in origin, that leads below the surface. Only the valiant efforts of the Deathwatch and Gargshokka's Orks allow them to escape slavering death.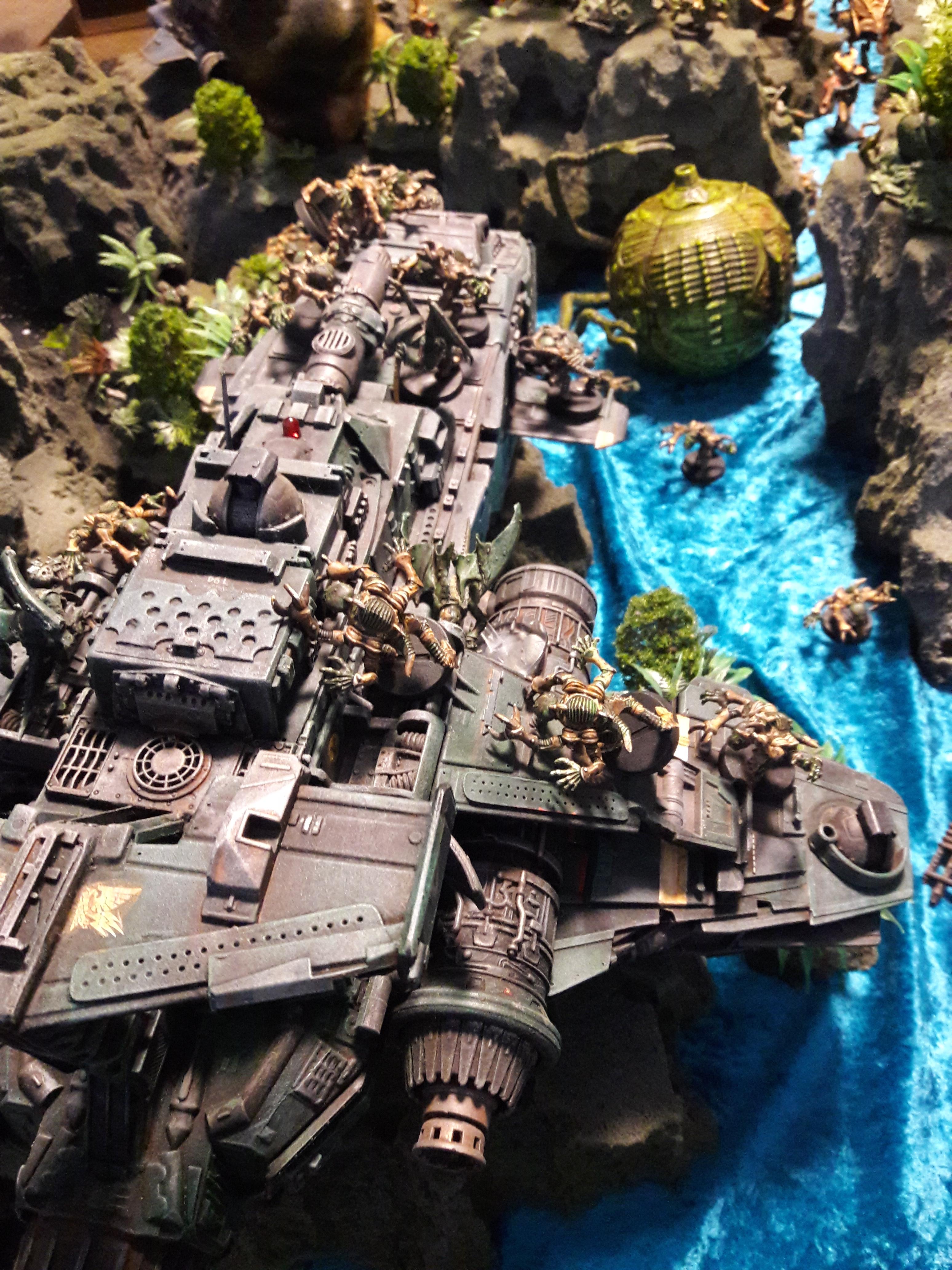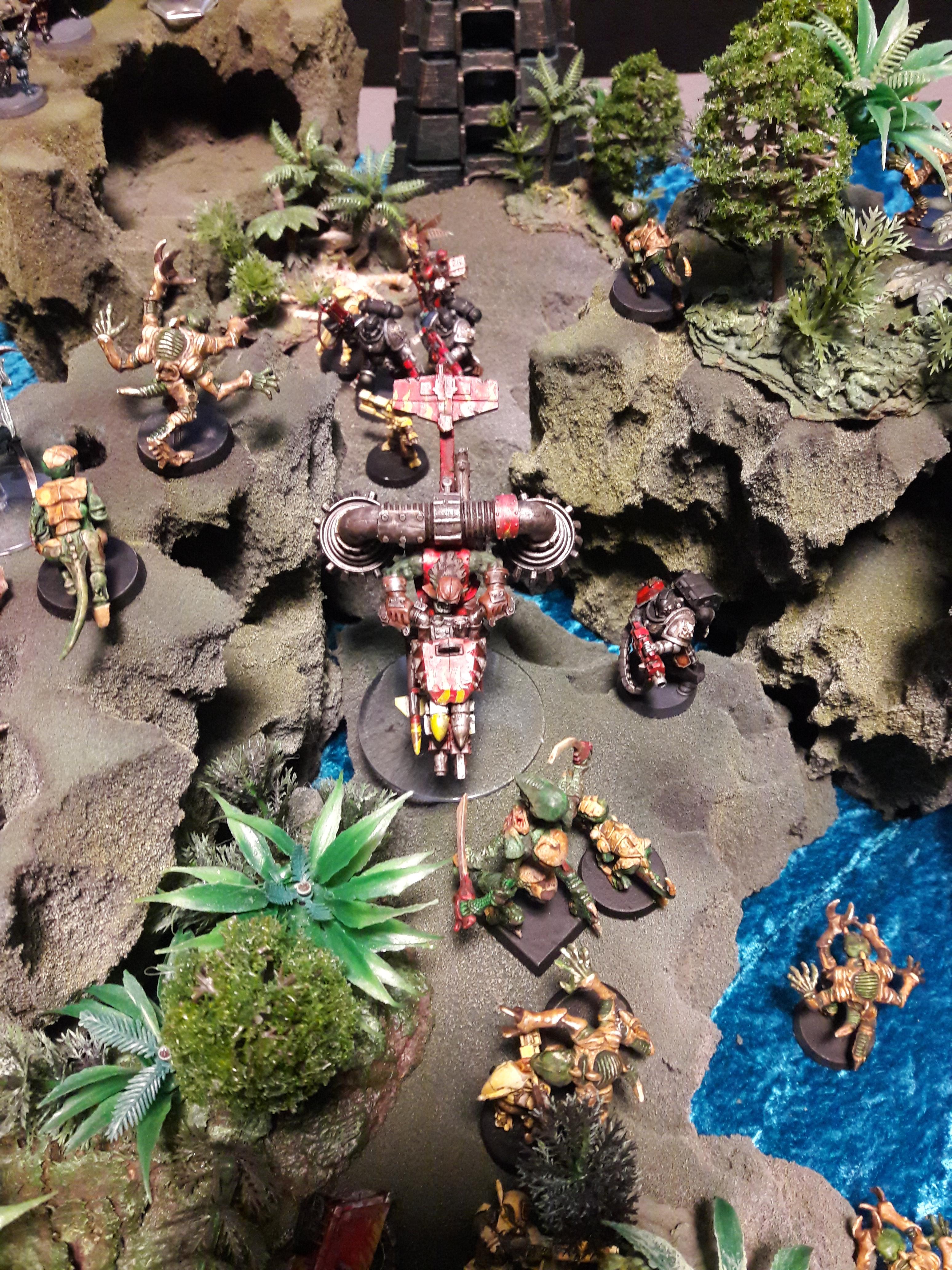 Meanwhile, the Stowaway Navigator and his Bodyguard- Nite the Assassin and Tu'Staque in his stealth suit- find their way out of the Necron ship. They then realize the sheer scale of the cave they find themselves in... it could only be INSIDE the planet!
TO
BE CONTINUED...
=I=