Thank you fellow travelers, good to be back!
A new story arc comes with some new characters and a new location. Meet the crew of the Argonaut, sent through the Jericho Warp Gate into the Jericho Reach to find Rogue Trader John Ramirez and his ship, the Canterbury...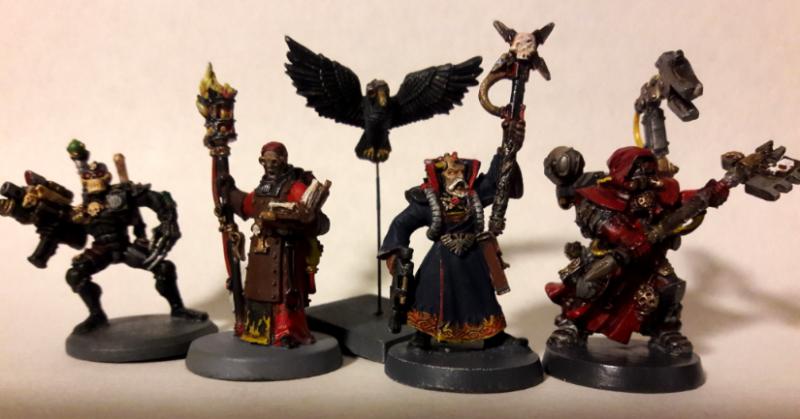 Nite the Assasin, Jeremiah Mortis the preacher, The Navigator with no name, his accompanying Cyber-Crow named KAL, and Delta, a Mechanicus Explorator are hired by the Ramirez dynasty to track down their lost legacy.
Three Xenos explorers also join the group, each in their own way...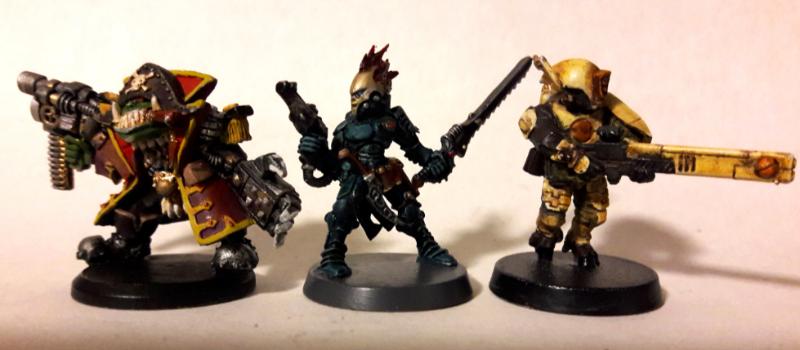 Tu'Staque, the Tau fire warrior that served John and his father before him, was separated from the Canterbury after fleeing the Dread Pearl's return to the warp. He is an obvious choice to join the search party, despite his Xenos status.
Iyandriel, an Eldar Corsair originally from Alaitoc Craftworld, sneaks aboard the Argonaut to find out more about the Dread Pearl and try to reclaim some of its precious Waystones taken from the world as loot by the Rogue Traders.
And GargShokka, an Ork Freebooter, whose "Kunnin' Plan" was to ambush a ship in the warp. The unfortunate victim was the Argonaut, and when the Gellar Field collapses and daemons invade the ship, everyone must band together to fend off eternal damnation! Thankfully, Jeremaiah's impressive negotiation convinces Gargshokka that traveling as an ally will yield better hunting grounds for the action-prone Gargshokka...
=I=