"No plan survives first contact with the enemy!"
-
Helmuth van Moltke
Captain Short Sword
Today I built one building. Yes, I know, only one. That doesn't seem like a big deal, but when you see the finished product you'll see why it took so long. Along the way I found some mistakes, changed the layout design completely for the outer platform, and discovered that making it modular allows me to do more "inside" bits that fit within the outer ring (that'll be tomorrow's task!). I also found a way to not use 10 of my 19 remaining long straight pieces, only using 4 in the end. Good for saving limited resources.

I call this new piece...
The (Modular!) Generator Platform
When you see Sector Mechanicus terrain you normally see between 1-3 levels (any higher is a bit silly, except for massive pieces). For the most part though, the solution to any given situation with the Mechanicus terrain is "make it taller". Very few times has anyone said "make it longer". I've seen a few people take the Stack, turn it sideways, and add it to the Haemotrope Reactor. It looks pretty good and I intend to do that myself once I can figure out the "blank space" issue that occurs when you separate the two halves of the reactor and put something between it. But I wanted to do something a bit more ambitious than that, a long-flat pieces that was above ground.
I actually found something similar to what I was thinking at the
NOVA
open (a couple of friends of mine went):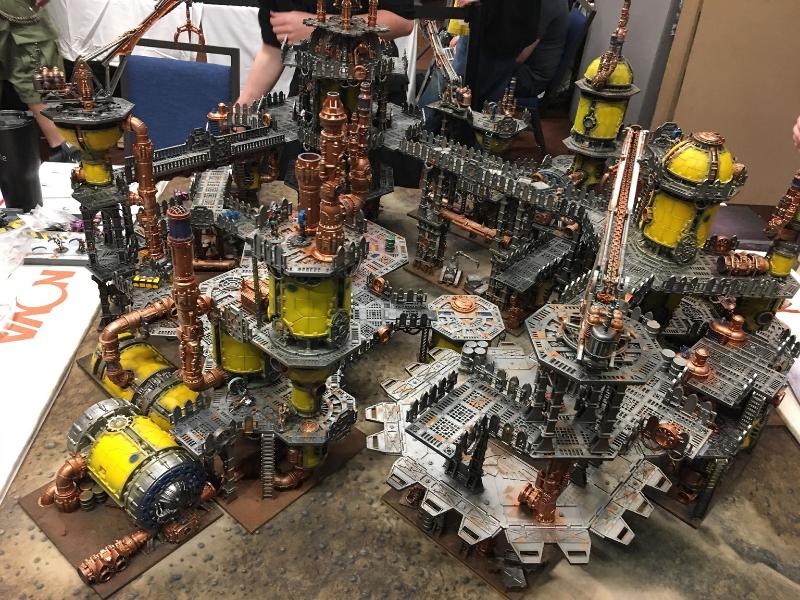 That's an amazing table, but if you look towards the bottom left you'll see examples of what I mean; both the Haemotrope Reactor extension and above that a Stack/Dome combo out flat on the table.
So, again, me being me, I don't do anything in half-measures, so I decided to make something much bigger...
This is the basic layout of what I'm going for, or at least it was, as that changed as time went on. The idea is that that centre bit can be taken out, leaving the walkway around it. The bits off the long sides were added at the last minute to give it a bit more than just a ring and to make supporting it a bit easier.
The dome had to have no platform between its two halves as the part that goes on top cannot be extended. So it means that the bottom half of the combined stacks (under the central platform) will actually be a bit lower than the domes on either end. This turned out to be a minor issue, as the floors are still quite thin. Captain Short Sword also wanted to hide inside for a bit. I don't know why.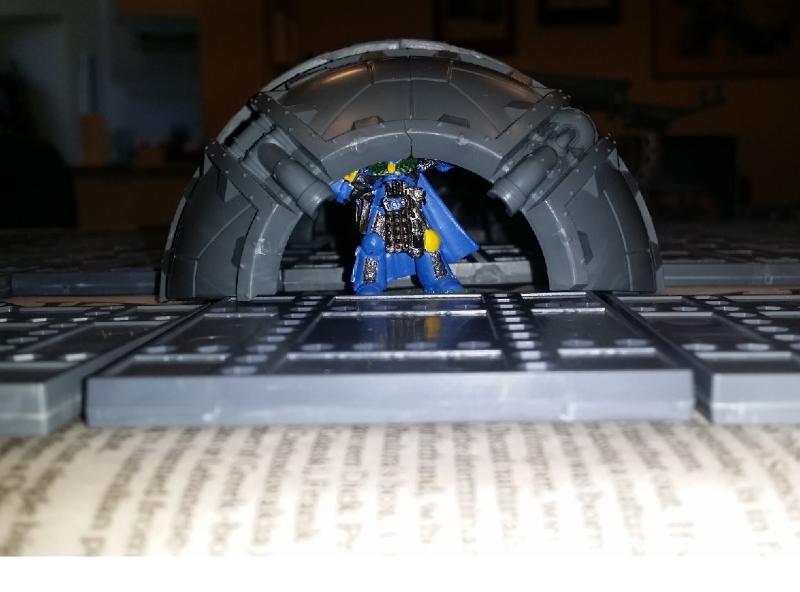 So I had part of it made from a loose stack and dome I already had, but I needed more! Off to the pile'o'sprues I went...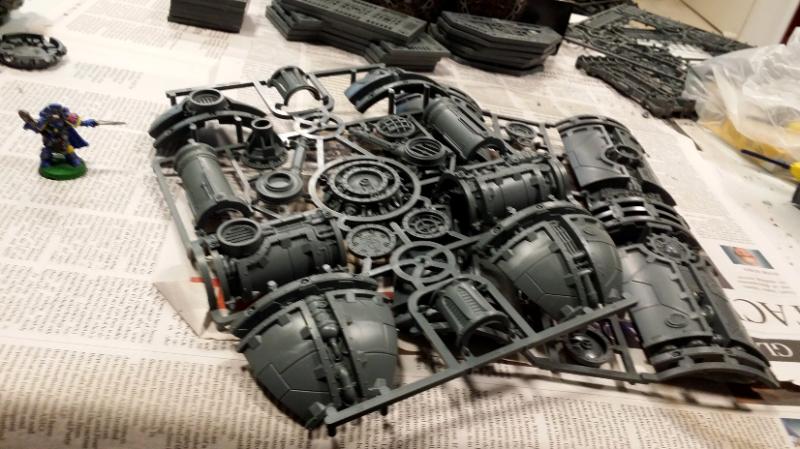 In order to make everything fit, and more importantly, fit flat on the underside, I had to position those clips in places that they normally do not go. This required some creative cutting, as you can see from the example below: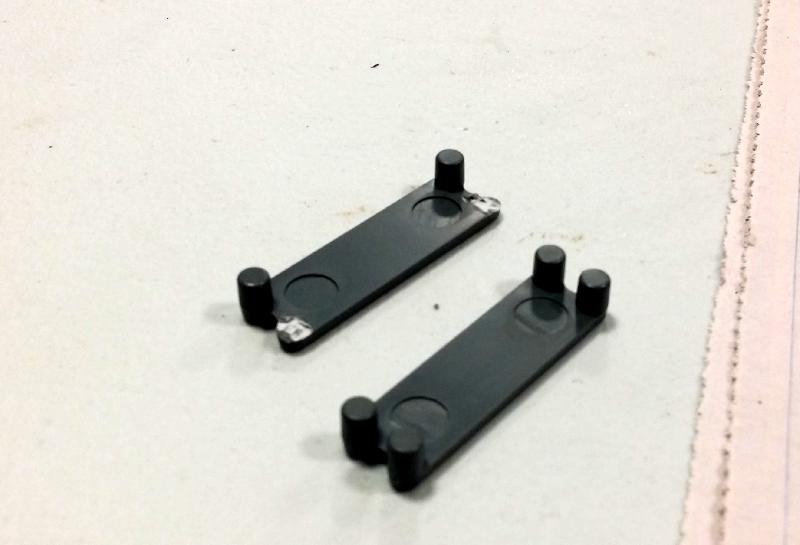 I refined the internal platform to save me using two of the long straights - you're not going to see it, so why use so much material? - but I need the stacks to go over the clips, hence the cutting above. However, when you do that, there are fewer points of contact, so things begin to sway...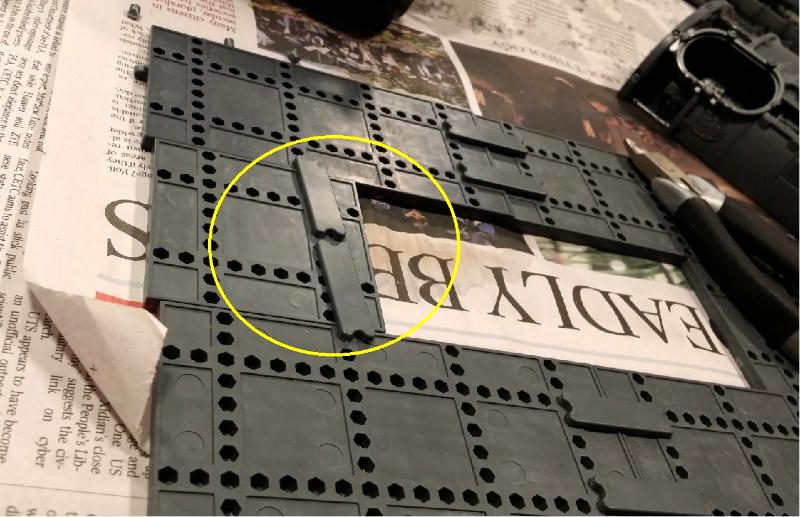 I resolved that with temp clips, but I still had to do some more creative cutting to make everything work: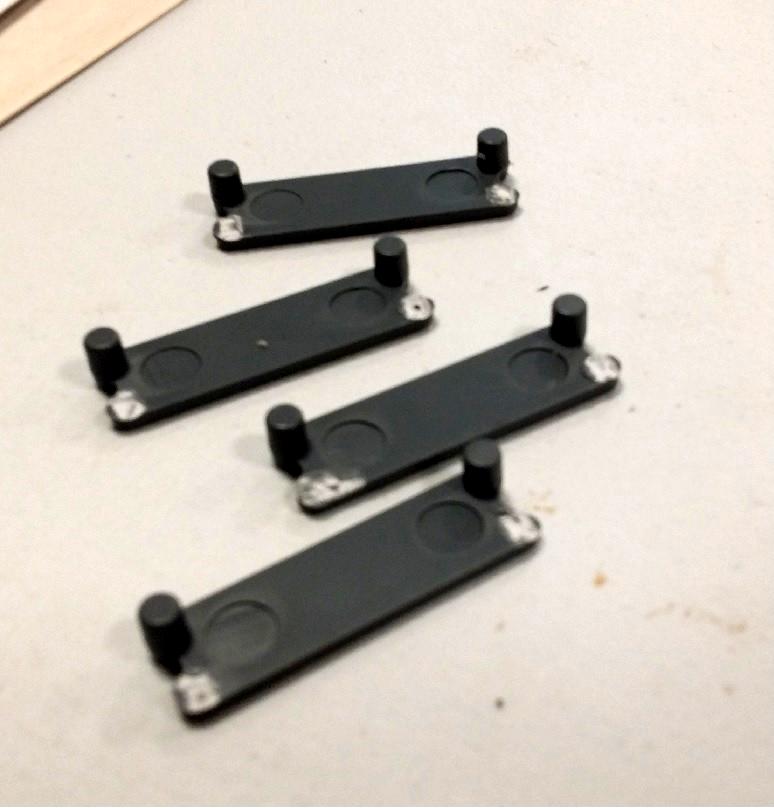 Going up? It's starting to look like an elevator when you put it like that. You can see where I'm heading with this now: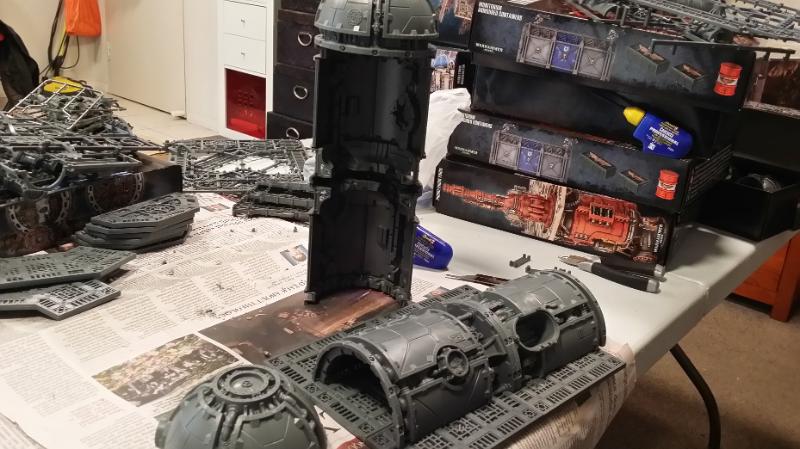 With the inner platform finished and centred, you can see how it fits inside when both the domes are in place. Captain Short Sword thought we should save it for posterity: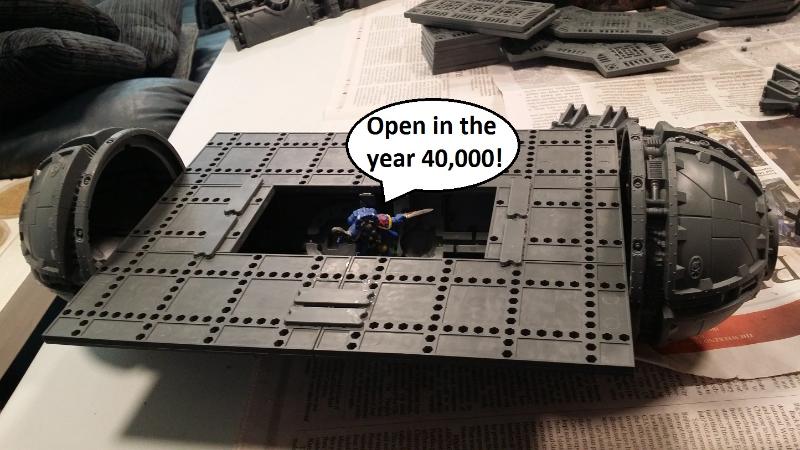 Some more glue, a lot of time holding it in place, and a quartet of struts and we're nearly done with the centre piece: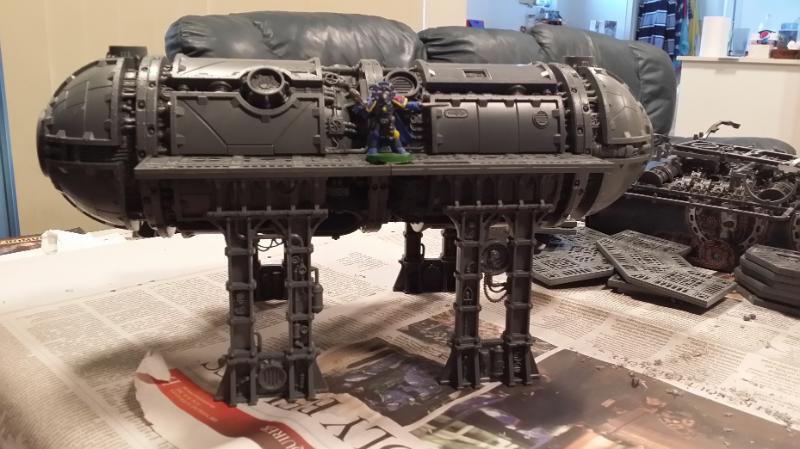 Then I decided to alter the layout, finding a more interesting idea that used fewer strait pieces (which are rare) and more curved pieces (which I have TONS of). It also let me use the piece I had already build as part of the Pipes'O'Plenty piece but couldn't use. Of course it required more creative cutting: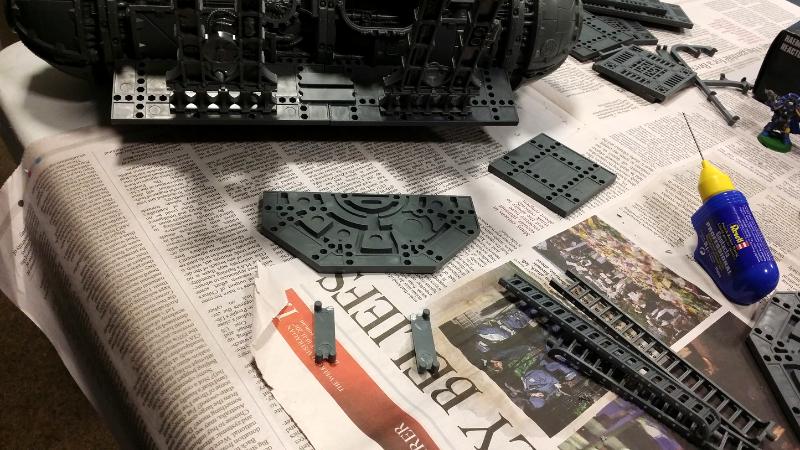 We'll come back to that piece later on, but as a quick aside (or three) I do have to say that if there is one thing I don't like about the Sector Mechanicus terrain it's that there are so many damned contact points for the pieces and the sprue: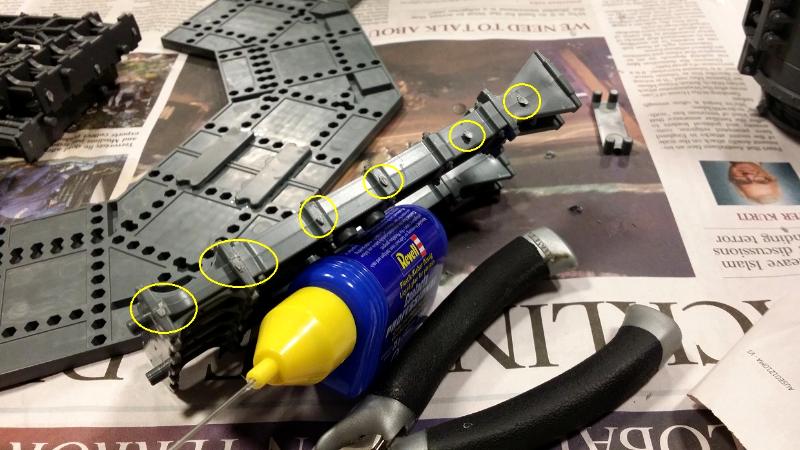 It really makes cleaning these sorts of pieces a chore. The shield bits around the edges are the same, as are the ladders. Pain in the neck!
Also, just for you
Manchu
, here's a painted mini: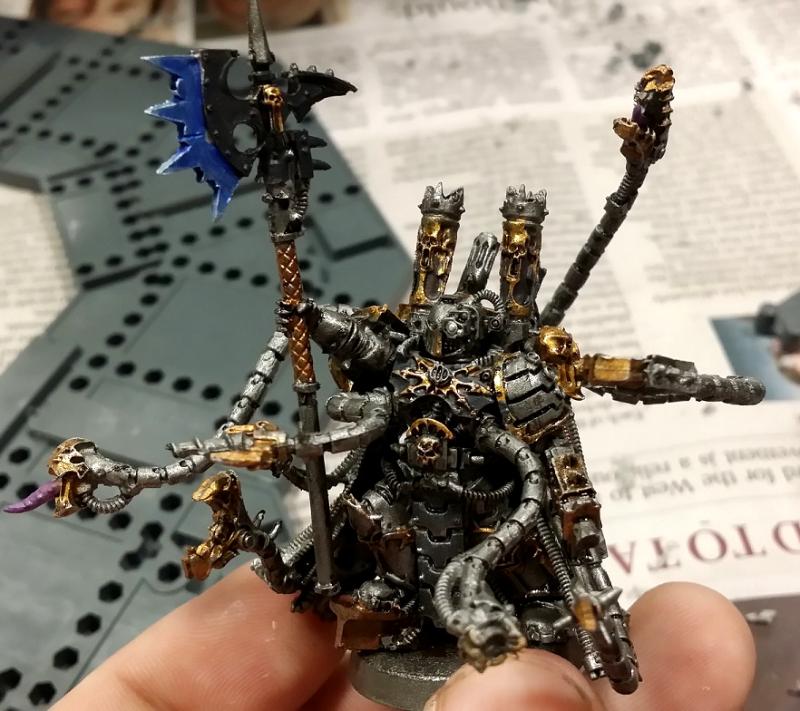 Whilst I was putting these asides together, Captain Short Sword got a bit bored and started looking for things to play with. He found one of those release day Shadow War Armageddon wrist band thingies, which he immediately took into his possession: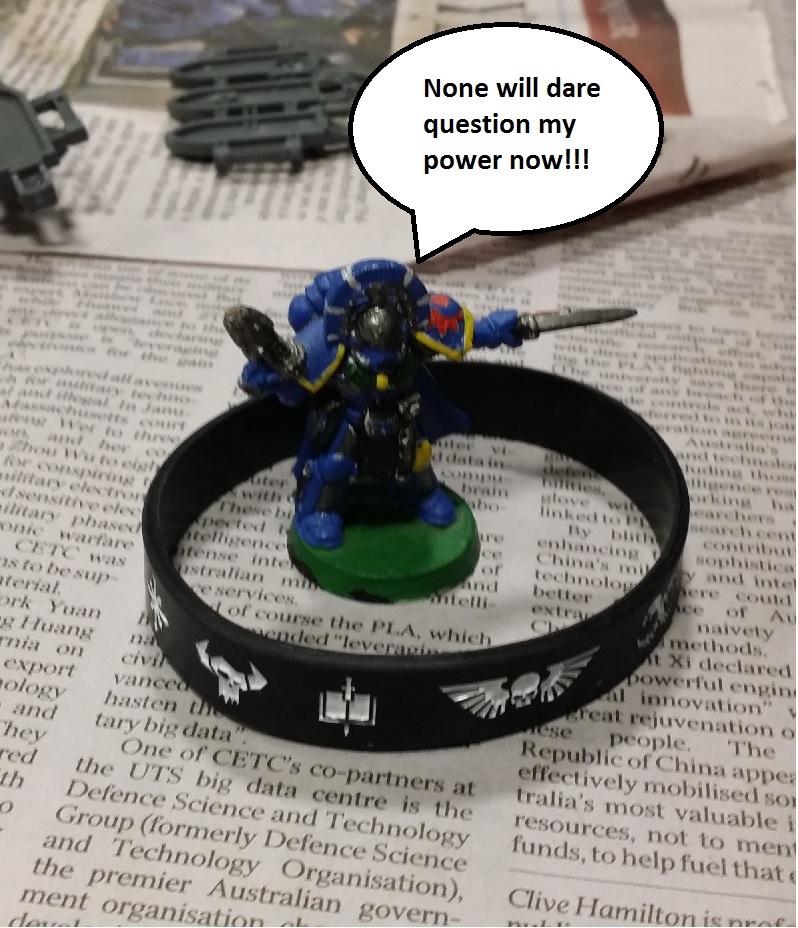 So with the changed outer ring layout, it was time to get it all together. The Pipes terrain taught me that you do all the floors you intend to use at once, and never add to them later, otherwise they can end up drying at a slightly off angle that never sits right with the original. Plus those connectors, once glued in place, do
not
come out, so you get it right first time, or not at all. Here's the final side about to get stuck together: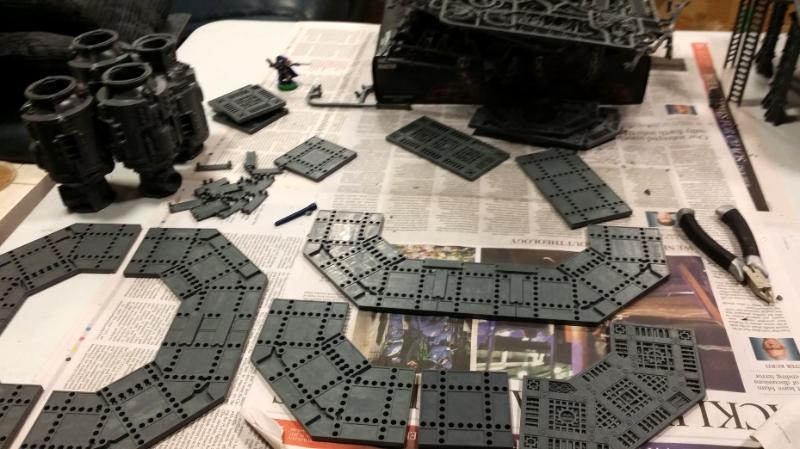 Once it was done, these guys showed up!!!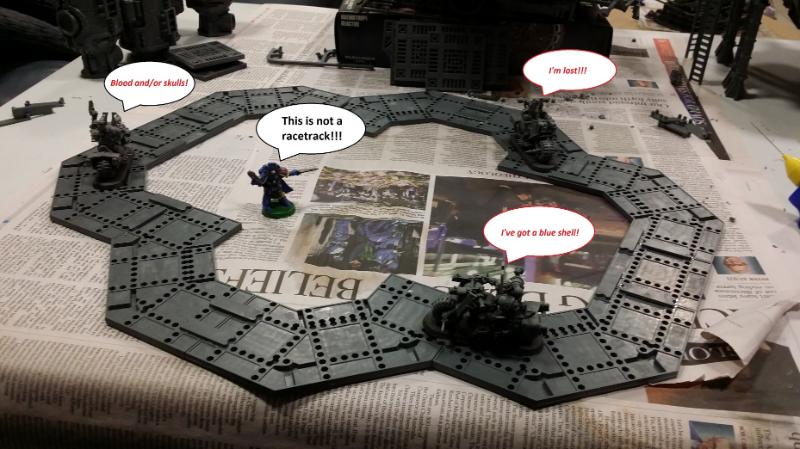 With those ruffians dealt with, I moved onto adding support struts and furnaces so it would stand up: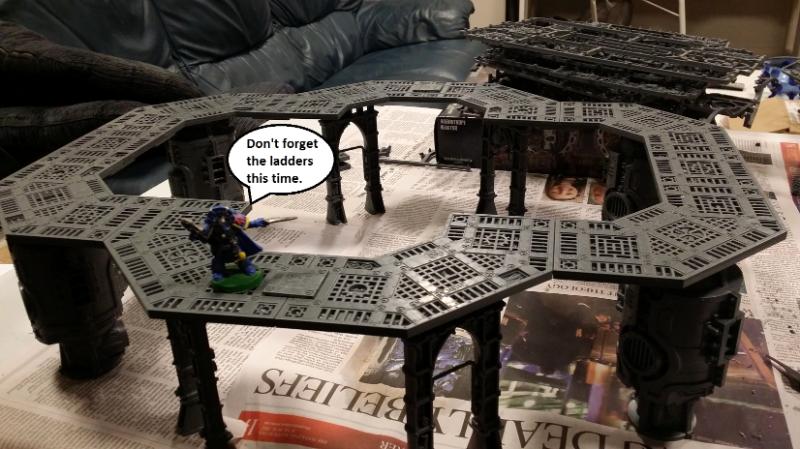 Next were some shields, the ladders Captain Short Sword reminded me about, and some other hanging wires/that skull spider thing, and this pieces was done!0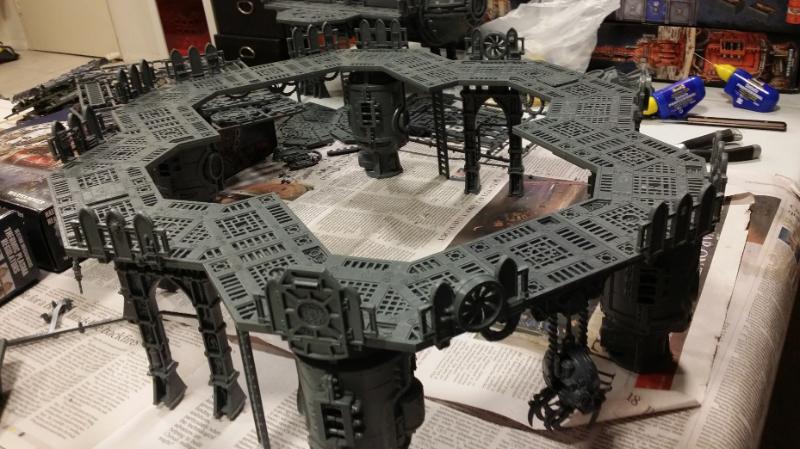 Now, back to the centre piece. The
Thermic Plasma Regulator sprues
contain smaller versions of the regular side shields. They've got 2 posts rather than 3, and fit perfectly to give some defined edges to the inside part: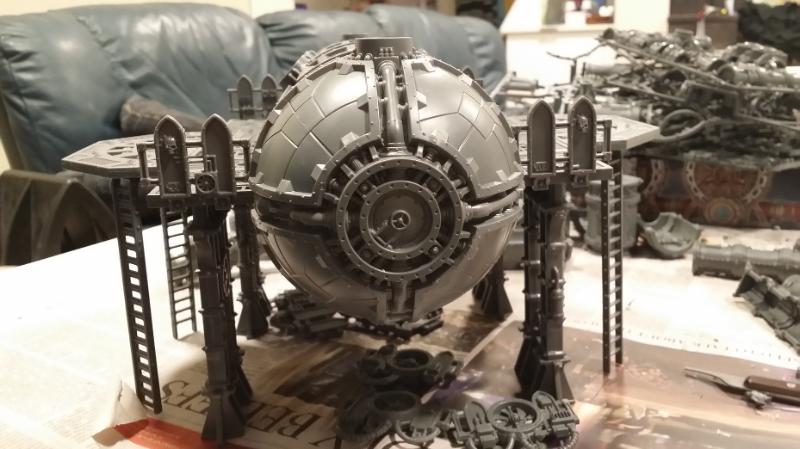 So, with everything now completed, it was time to see how it all fits together!!!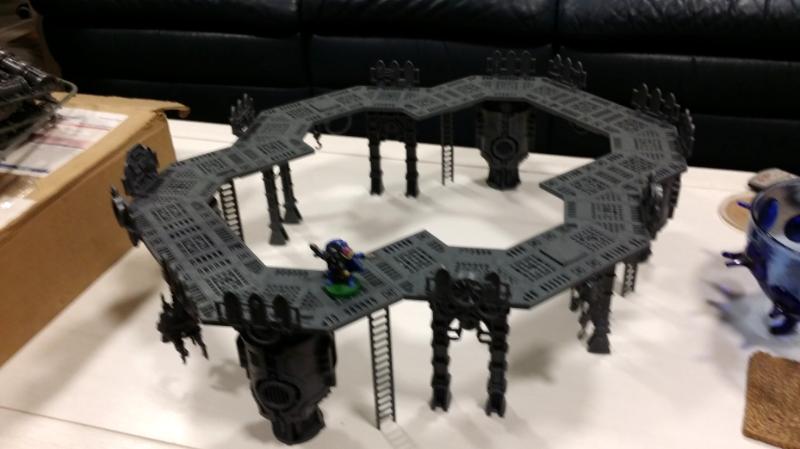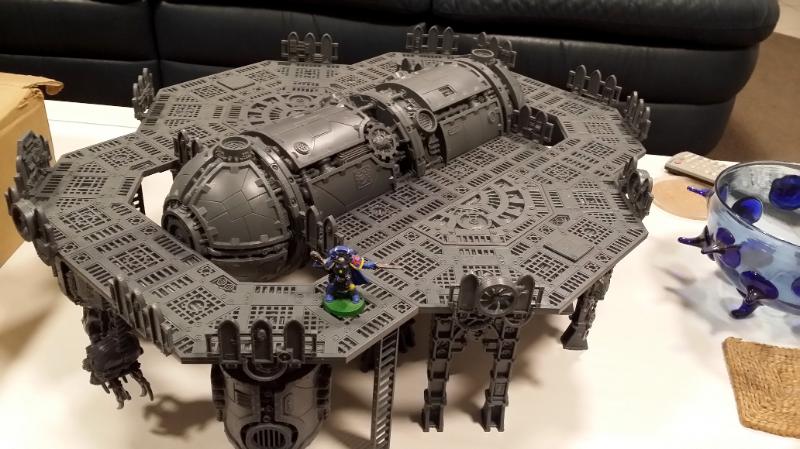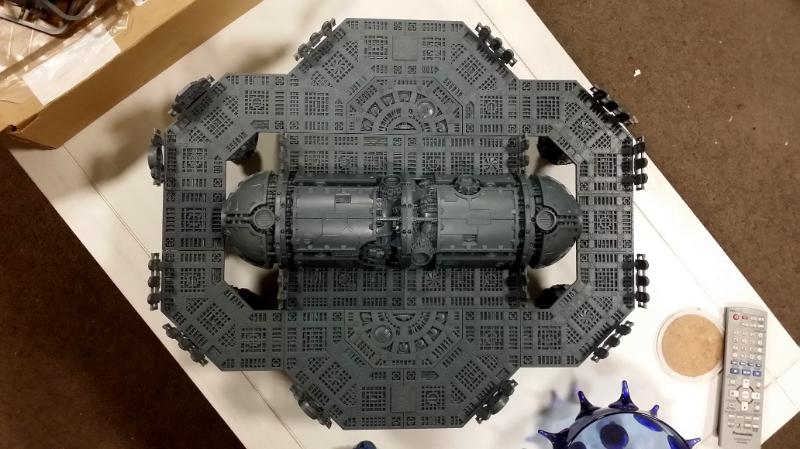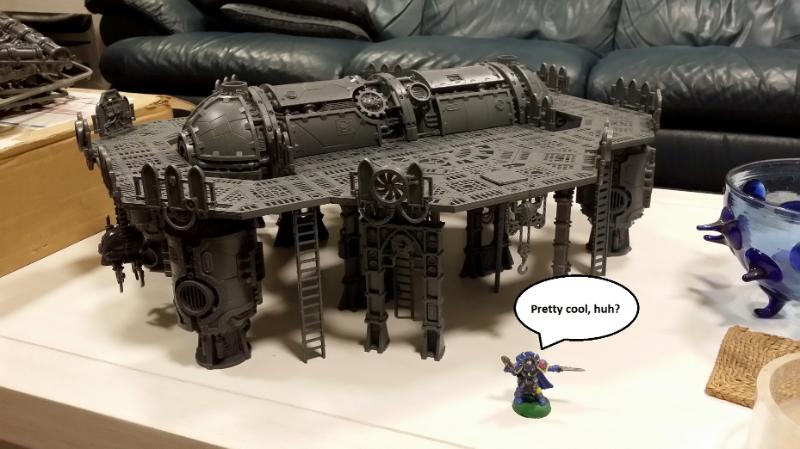 I am exceptionally pleased how this turned out in the end, especially with the change in layout compared to that first test layout. Everything fits snugly inside, with lots of supports and other various things there. It's got ladders a'plenty, and areas where other walkways will join up once they're made. All in all a worthwhile day's work!

And some final words from my faithful companion, Captain Short Sword: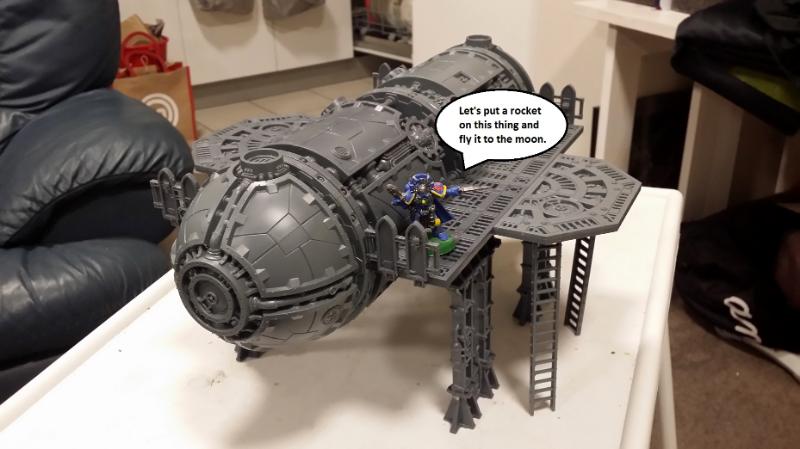 See you later for the other buildings!
BYE